How to Fix Outlook Error 0x800ccc0f?
MS Outlook application is well equipped with a great number of features to handle multiple types of accounts associated with different servers like Exchange Server, Microsoft 365, IMAP, POP, etc. To be able to conduct a safe communication, Outlook is capable enough to handle different kinds of threats.
But sometimes, there are some errors that occur due to problems in the account configuration, connection settings, etc. There is an error 0x800ccc0f that occurs where you are either sending or receiving emails through Outlook.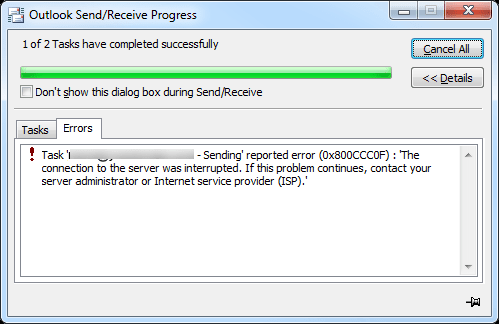 Causes behind the 0x800ccc0f error
The users will have to face the error when Outlook is unable to make a secure connection to the Mail Server. The main culprit behind the error is your network firewall that is stopping a connection between the Outlook and the Mail Server.
Solutions to Fix Outlook Error 0x800ccc0f
Before running any troubleshooting methods, disable the network firewall.
Method 1: Disable the Antivirus and Firewall.
Go to Control Panel and click Network and Sharing Center.
In the Network and Sharing Center, click the option Windows Defender Firewall.
Click the option Turn Windows Defender Firewall on and off.
Click the last option of Turn Off Windows Defender Firewall. Click OK.
Method 2: Run ScanPST.exe or ScanOST.exe (Inbox Repair Tool)
This method can be considered for damage and corruption related issues of Outlook data files (PST and OST). This could be one of the reasons behind the Outlook Error 0x800ccc0f. Therefore, you can solve such minor errors with the inbuilt utility provided by Microsoft within MS Outlook to repair inbox. Simply, locate the utility and launch it on your system. To repair PST or OST files, simply follow the instructions it gives.
Method 3: Recommended Method – Automated Third-Party Tool
There are some worse scenarios that take place with MS Outlook which are impossible to solve, and all the manual methods also fail in such cases. Hence, the best possible solution is to use a third-party tool and the most recommended solution is Kernel for OST to PST Converter tool. The tool helps you to convert OST files to PST format which can be later imported to Outlook safely. The tool extracts all the information from damaged, corrupted or inaccessible OST files and converts them safely to PST.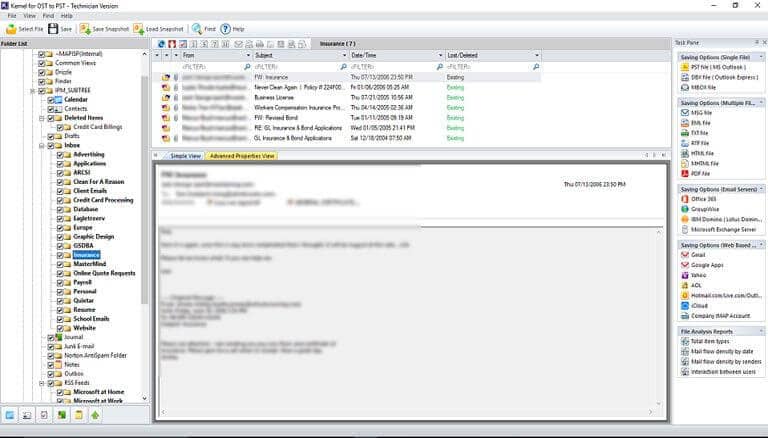 Wrapping Up:
All the methods are safe to use considering the severity of the issue faced. Hopefully, the methods will help you to fix the Outlook error 0x800ccc0f. Also, these issues are sometimes caused due to fault in internet and Exchange Server connections. So, keep an eye on these simple things before taking major steps.