EDB is an important yet sensitive file of Exchange Server database, which may get corrupt because of many reasons like improper server shutdown, virus contamination, physical damage of storage media, etc. When your Exchange database gets corrupted, the mailbox users are unable to access their emails, calendar, contacts, and other information from MS Outlook – hence, creating a chaotic situation for the administrators.
Not only this hampers the email communication process, but it also affects the business projects, that are set on deadlines. This is where Kernel for EDB to PST Converter tool comes handy, to efficiently deal with the worrying situations of administrators that how early they can restart the communication.
Note: All versions of MS Exchange are supported, i.e., MS Exchange Server 2016, 2013, 2010, 2007, 2003, 2000 and 5.5.
When you launch Kernel for EDB to PST, the software asks you to select the source type: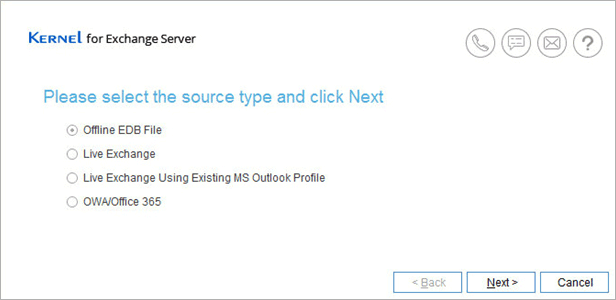 Kernel for EDB to PST software recovers both EDB and STM files of any Exchange Server: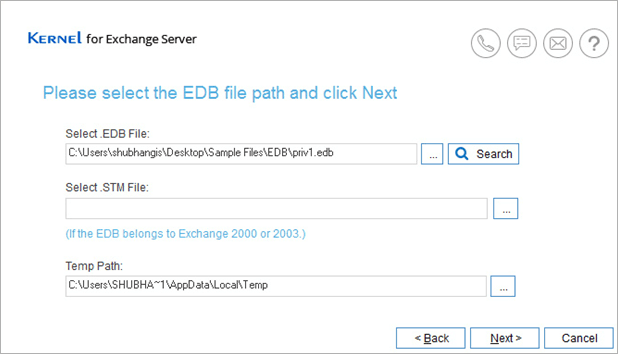 Kernel for EDB to PST offers its users, two robust recovery modes namely- Standard Mode and Deep Scan Mode.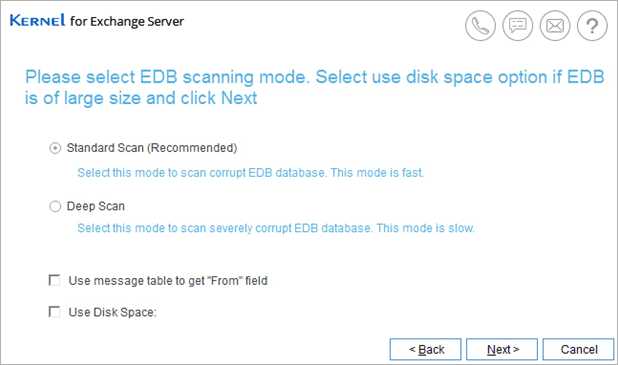 Select Standard Scan which is the fastest mode and helps you extract user mailbox from corrupt EDB database. This mode helps you save the recovered data in .PST file format or to export it to a Live Exchange Server.
Select Deep Scan to extract mailbox data from severely corrupt EDB file. Use this mode, when the previous mode fails to recover the user mailbox data.
After you select from any of the recovery modes, the software will display the user mailboxes in a tree-like structure. Click on any of the user mailbox and its folder to have preview of data contained in it: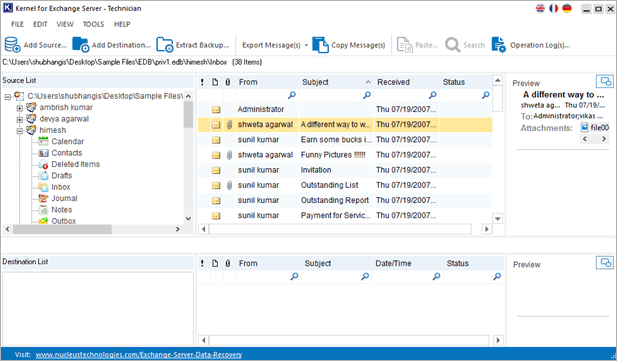 Simply add the destination to convert EDB to PST. You can either create New PST file or can save the converted files: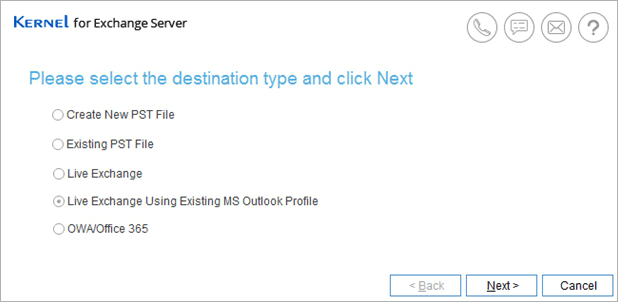 Now, browse and select existing PST file from the system where you want to save the user mailboxes in .PST format. Thereafter, examine the enlisted destination PST folder under destination list. Here, you can select and preview converted emails and file items: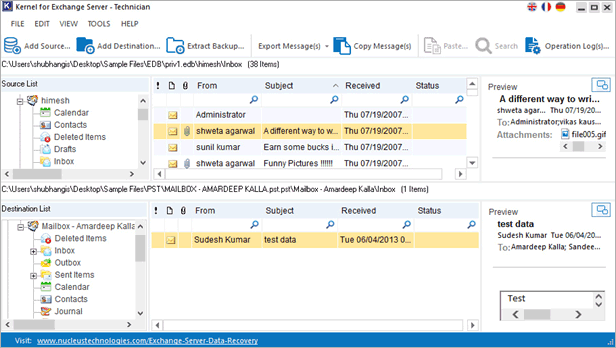 Note: Kernel for EDB to PST converter also features a direct option, wherein users can perform data migration by simply executing copy-paste or drag-drop action.
After successful data migration, you can use the 'Operation Logs' feature to overview each activity.
Kernel for EDB to PST is the ideal tool for recovery of EDB databases and to convert them to .PST files, which can be accessed in MS Outlook. For checking the features and functionality of EDB to PST Converter, you can download the free to evaluate version of the software and get a fair idea of its working.