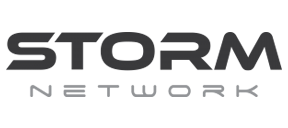 Burt Mascareigne
Industry: Information Technology
Location: Australia
Client's Overview
Highways Consulting Ltd. specializes in defining tender design and documentation, tender responses, prequalification process and all the necessary management, essential for the going out to tender. Data was the most valuable asset for the company, and so each and every piece of information was stored on the machines. It was not less than nightmare, when Exchange database got corrupted. Because of the confidential nature of lost information, the company wanted to have a solution for resolving the encountered issue with utmost safety, and priority.
Completely satisfied with the performance of the tool, as it helped to migrate data from Microsoft Exchange 2010 to Office 365 successfully.
Problem
In this scenario, the company was unable to access mailboxes, which had occurred due to the abrupt Exchange Server failure, and landed the Exchange database to severe corruption problems. Additionally, Highways Consulting Ltd. was looking forward to migrate data from Exchange to cloud in order to have safe data accessibility.
Solution
In order to recover lost data from Exchange database damage, the client used Kernel for Exchange Server tool. The total helped the admin to smoothly recover & preview the data in a single attempt, without disturbing the original integrity of EDB/STM files. Soon, after the recovery, the Exchange administrator of the company was also able to successfully migrated the data from Microsoft Exchange 2010 to Office 365 successfully. The client was fully satisfied with the overall recovery and transition process performed by the tool.