Exchange Public Folders serve as repositories for crucial, shareable assets including email messages, documents, posts, and eForms. Safeguarding this repository is of paramount importance to any business. A primary motivation for Public Folder backup is the absence of automatic replication for public folder mailboxes. While the stored content resides within the public folder, Microsoft does not inherently replicate it across different servers. Consequently, the Exchange Administrator shoulders the responsibility of ensuring its security. A backup strategy provides the insurance that in the event of a catastrophe, data can be swiftly restored to the public folder, preserving critical information integrity. Additionally, there are other compelling reasons to consider when contemplating public folder data backup, including:
To limit the expansion of public folders and reduce the cost of Office 365 storage.
To provide offline access to the public folder data for a variety of uses, such as forensic examination of critical emails and maintaining business continuity in the event of server problems.
To recover particular Office 365 user emails that were unintentionally deleted.
To transfer user information beyond the company.
In order to backup important data from shared or public files.
But, there are not many manual methods to export Office 365 Public folders to PST available as the size of public folders is often too large which makes it almost impossible to export. So, how can users export their public folders to PST format quickly?
With the help of an automated tool like Kernel Office 365 Backup and Restore, you can easily export public folders to Outlook PST as well as restore Office 365 mailbox from PST. It is considered as one of the best utilities to export Office 365 public folders to PST.
Kernel Office 365 Backup & Restore
It stands as one of the remarkable Office 365 tools designed for exporting public folders to Outlook PST files. This tool is enriched with an array of impressive features that bestow valuable benefits upon users, including:
Backup Office 365 mailboxes to PST without installing Outlook
Exports Office 365 public folders to Outlook PST
Works with on-premises/hosted Exchange & Exchange Online
Export User/Archive/Shared mailboxes & Groups to PST
Advanced filters to extract specific data
Skip empty/deleted folders or duplicate data
Save the export report to CSV file.
Furthermore, the tool operates seamlessly without involving complex steps, making it accessible even to non-technical users.
Follow the below Steps to export Office public folders to Outlook PST:
Download the software and install on your system.
On launching the tool, a window will appear on the screen with two options: Backup and Restore. Select the "Backup" option.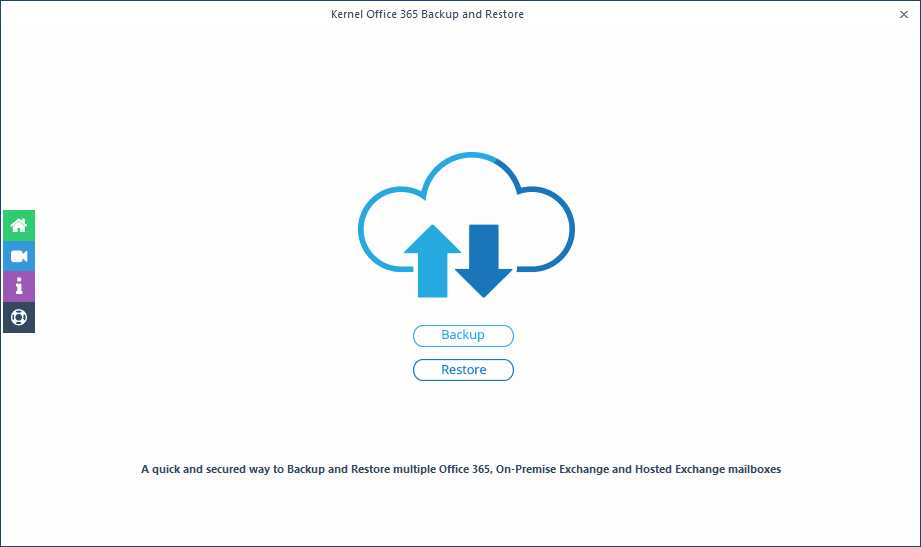 Note: If you want to Export multiple mailboxes, then you must have an Office 365 account with administrative privileges.
In the new window, click the "Add" button to add Office 365 account details. In the next window, provide the Office 365 credentials.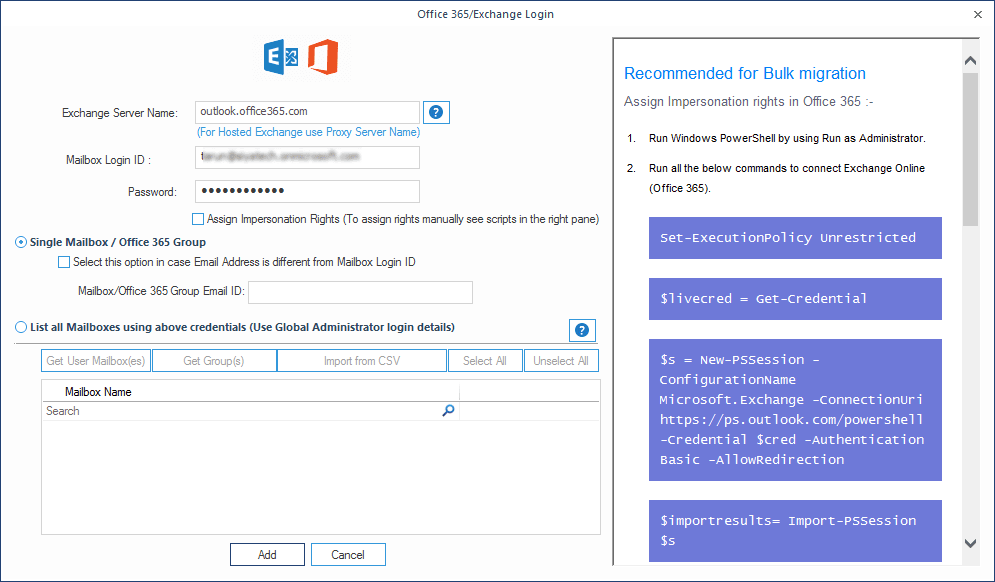 Once Office 365 account is added, click "Set filters and Migrate."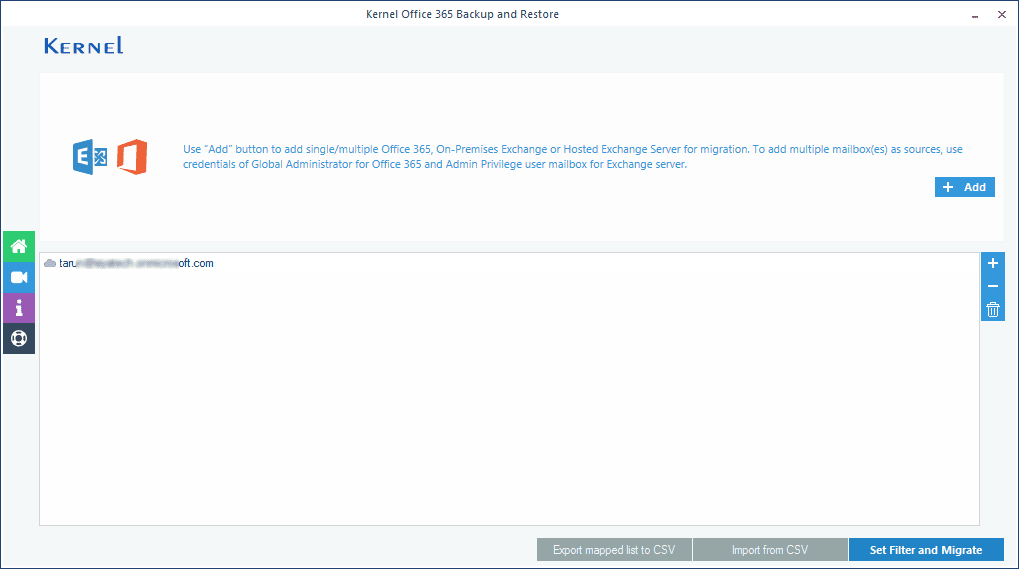 In the next Step, select "Public Folder" from the right drop-down menu and click "Migrate."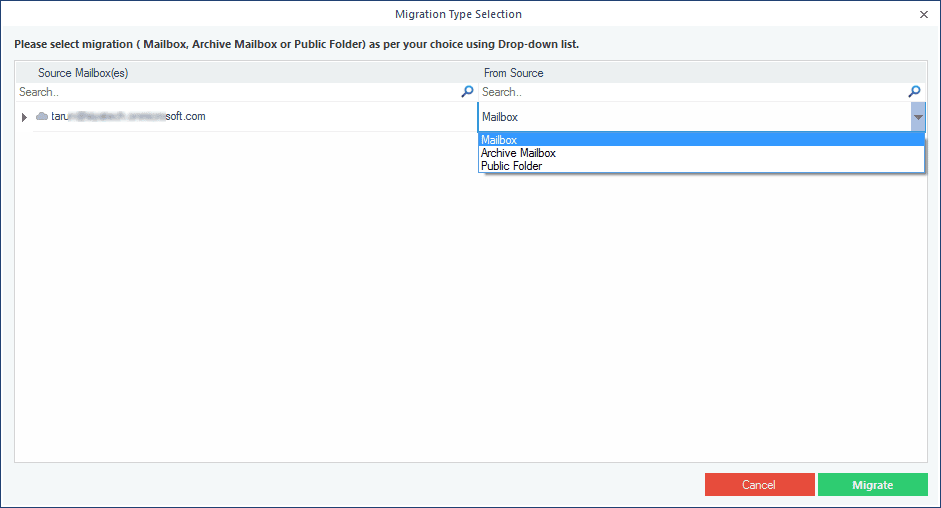 The process will take 4-5 minutes to complete. With this advanced tool, you get filter option to export public folders based on your requirements. So, set the filters like Date, Item type, Mailbox folders, etc. and click "I am OK Start Migration."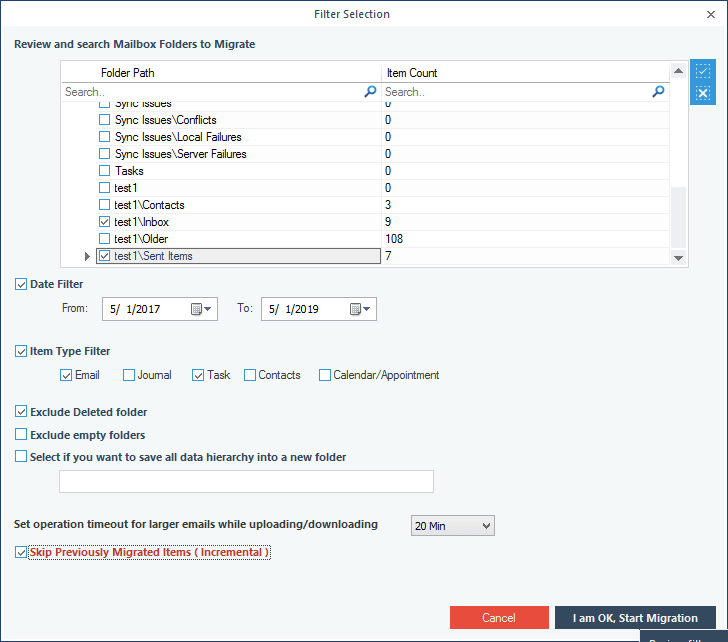 Select the specific location where you want to save the public folders in PST format.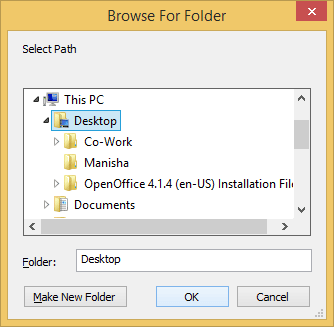 The Save As pop-up window will appear on the screen. Select the PST option and click OK.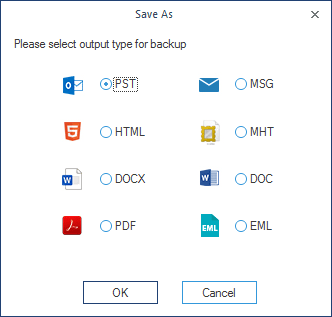 The tool will take some time to export public folders to PST. Once it is complete, you'll receive a notification on your screen displaying: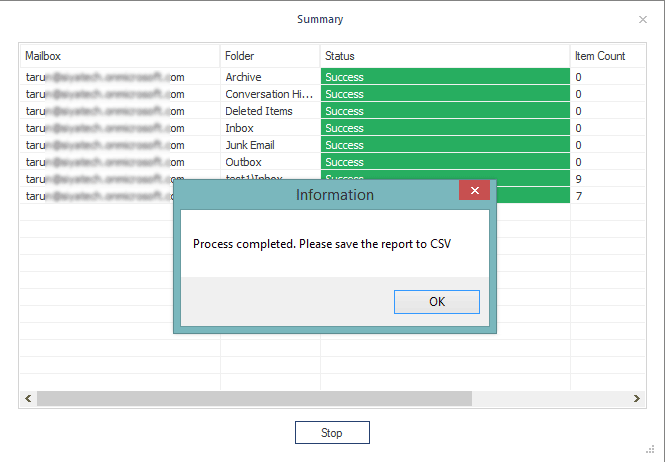 You can save this report to CSV format, and this CSV file can be used to restore public folders to Office 365. To restore public folders to Office 365, select the "Restore" option of the software.
Conclusion
Exporting Office 365 public folders to Outlook PST is essential for backup purposes. But, having no easy manual methods to export public folders to PST makes it a little tricky. So, prefer using professional tool to export Office 365 public folders to Outlook PST.