Read time: 7 minutes
Summary: This article provides a detailed guide on transferring files from an old computer to a new one using a LAN cable. It emphasizes the efficiency and speed of this manual method, ensuring a swift transfer without the need for additional costly equipment. Additionally, it offers insights into recovering inaccessible data from Windows systems using the Kernel for Windows Recovery tool.
"This article focuses on the most effective manual method: using a LAN cable and Ethernet ports to transfer desired content or files from an old system to a new one. Additionally, users will learn the professional approach to recovering and relocating even corrupted and inaccessible data from their Windows systems."
Individuals accumulate numerous files on their computers, including multimedia files, software packages, add-ons, ISO images, and more, leading to the utilization of gigabytes of storage space.
Transferring files between PCs, especially when dealing with new ones, can feel like a daunting task. The speed at which data is transferred is crucial in determining how long the process will take, and this is influenced by both the method of transfer and the medium used. Opting for a slow-moving medium can make file transfer a laborious and exasperating experience.
In this article, we will guide you on transferring your files from one PC to another swiftly, without the need for extra costly equipment.
Transfer File(s) Between two PCs Using LAN Cable
The LAN cable stands as one of the earliest mediums for transferring data between computers, achieved by linking them through Ethernet ports.
Using a LAN Cable leads to swifter data transfers, compatible with all Windows versions. It bypasses the hassle of repeatedly plugging and unplugging a Pen drive for file transfers. Additionally, there's no reliance on Wi-Fi connectivity. Regardless of the data type you're transferring, a LAN Cable provides the highest achievable speed, without the need for advanced technical expertise required for configuring a Wi-Fi network.
Setup the LAN Connection Between the Two PCs
Follow the steps below to setup the LAN connection between the two PCs:
Connect the LAN Cable to both the computers.

Note: You can use either crossover cable or ethernet cable (on a modern PC it doesn't make any difference). Next, you have to turn the Sharing Options on both computers.

Open Control Panel > Network & Sharing Center > Change advanced sharing settings.
Under public folder sharing, select the radio option Turn on network detection, and select Turn off password protected sharing. Then click Save changes.

Note: Turning off the password protected sharing might create a security risk, so once you're done with the data transfer, turn it on again. Now, in this step, we'll bring both the computers on the same network.

Open Control Panel > Network and Sharing Center; you will see Local Area Connection or Ethernet.
Click and go to Properties. Select Internet Protocol Version 4(TCP/IPv4) and click on the Properties button.
Under "Use the following IP address," put the following values on the first computer (PC 1):

IP Address: 192.168.1.1
Subnet Mask: 225.225.225.0
Default Gateway: 19.168.1.2

On your second PC put in the following values:

IP Address: 192.168.1.2
Subnet Mask: 225.225.225.0
Default Gateway: 192.168.1.1

Note: We've kept the Subnet Mask same, but different IP addresses.
Next, launch Windows Explorer and give a double-click to the Network folder. Once you've successfully connected, you'll find the names of both your PCs displayed as shown below.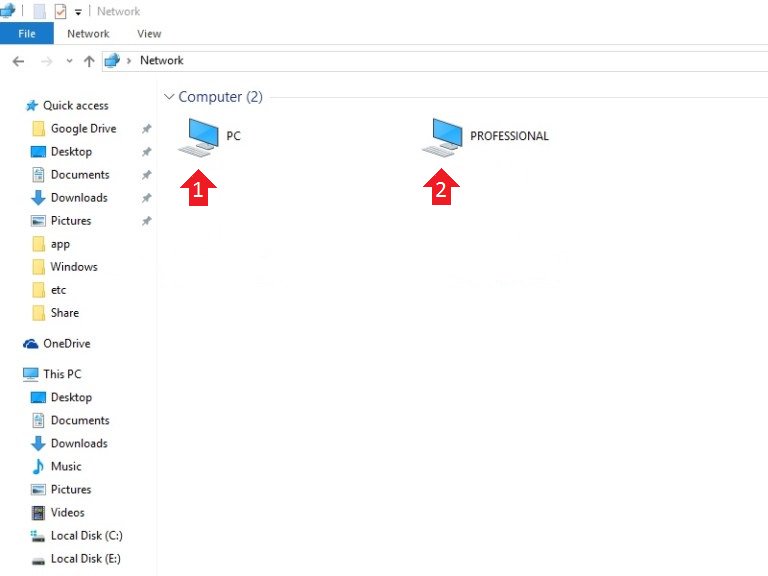 Share the Target Folder(s)
Select the folder(s) or file(s) you wish to transfer to your new PC, right-click on it > click Share with > select Specific people.
In the File Sharing window, select Everyone from the drop-down menu, click the Add button, and click Share.
You've done it! You've effectively linked both of your PCs and shared the desired file(s) or folder(s) for transfer. Next, simply duplicate the file(s) you want to transfer and then paste them onto the second PC.
How to Transfer Files when Windows Data is Inaccessible?
If you find yourself unable to access your data, it's essential to employ a reliable Windows data recovery solution. The Kernel for Windows Recovery tool stands out as an exceptional choice for addressing various data recovery challenges encountered by users. This powerful tool is proficient in retrieving valuable data from corrupt or impaired storage devices such as hard disks, pen drives, floppy disks, and flash drives.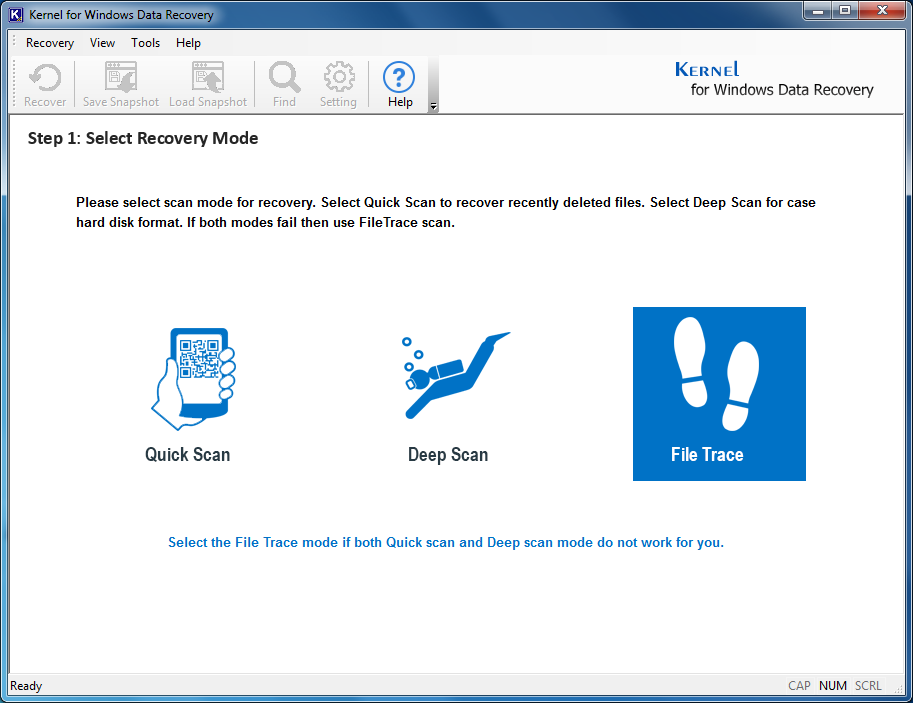 Crashed hard drive data recovery tool by Kernel can save you from all kind of data recovery scenarios name it corruption, file or disk damage, mistakenly deleted file(s) or folder(s), etc. Kernel for Windows Data Recovery tool's best feature is that it allows previewing file(s)/folder(s) upon completion of disk/drive scanning. The user can decide whether to recover the whole data or part of it.
Conclusion
Moving data between two PCs can be a frustrating and time-consuming task if you're unfamiliar with the appropriate methods. While utilizing an external HDD or a USB drive are viable options, they may have varying transfer speeds. Therefore, the most straightforward approach is to employ a LAN Cable.