Read time 4 minutes
MP4, H.264, MOV, or MKV, etc. are some video file formats that we come across in our day-to-day lives. Most of the time, videos store recordings of precious moments of our lives, and we assume that they are forever. But there is a common disadvantage for all these video formats, i.e., they are prone to corruption, which makes them inaccessible and unusable.
There could be multiple reasons behind the corruption of video files, such as physical damage in storage media, damage caused by a virus, hardware failure, etc. When a video file gets corrupt, it becomes hard to recover it. And we cannot afford to lose a video, especially if it contains priceless moments or something important related to work.
Though you can try some manual methods to repair the video files, such as FFmpeg Method, there is no guarantee that it will be repaired or fixed properly.
In the end, you'll have to take help from a video repair tool that can easily fix corruption issues or repair your video file. So, here we will talk about the top 5 best video repair tools in 2022-2023 besides the best video repair tool for Windows 11 in 2023 which hold the efficiency to quickly fix all your corrupt video file formats.
Top 5 Best Video Repair Software in 2023
1. Kernel Video Repair
The tool is a brilliant utility specially designed to repair corrupt or damaged video files. With the help of this software, you can quickly retrieve the data from your damaged video file formats. What makes Kernel Video Repair the best video repair tool for 2022-2023 is its capability to repair every video file format no matter to what extent they are corrupted. Also, the extensive features included with it make it stand out from the crowd, which include:
Capable of repairing and fixing all types of corrupt video files
Supports repairing of large-sized video files without any limitations
Can repair any number of video file formats
Support almost every video file format like MP4, MKV, MOV, 3GP, AVI, MPEG, F4V, etc.
With the demo version of the tool save up to 30 seconds of video for free
Compatible with all the versions of the Windows operating system
Integrated with a user-friendly graphical user interface
Also, the working process of the software is very simple and straightforward. In short, we can say that it provides all the functionalities that users need to repair their damaged video files. So, let's take a closer look at the interface and the working of the best tool in 2022-2023.
Kernel Video Repair Tool – How it Works?
Using this software is as simple as copying a file to your system. All you have to do is select the specific video file and repair it. Let's see how:
On the home screen of the software, click the "+" icon.
Browse the corrupt Video files. Then click OK.
Now, click the Repair Files button.
Browse the saving location of the recovered video files.
Save the successful repair report in the CSV format. Then click Close.
The corrupt video file has been repaired. You can upload and repair any video file format with it.
2. EaseUS Repair Video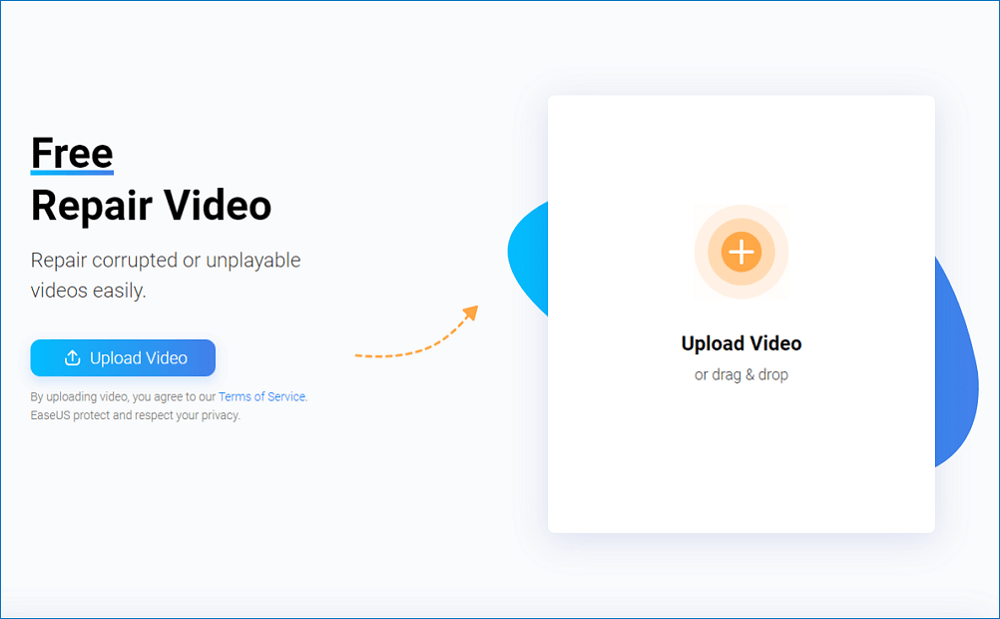 It is a completely free and reliable online video repair tool purposed to repair damaged broken or corrupt video files of many formats. It repairs videos stored on hard drives, memory cards, SD cards, USB flash drives and many other storage devices. It fixes corrupt video files by rebuilding the header, frame, movement duration, and sound damages.
PROS

CONS

Completely free tool.
Easy to use.
Completely secure and reliable

Uploading speed depends on your internet speed and the size of the video file.
3. Stellar Repair For Video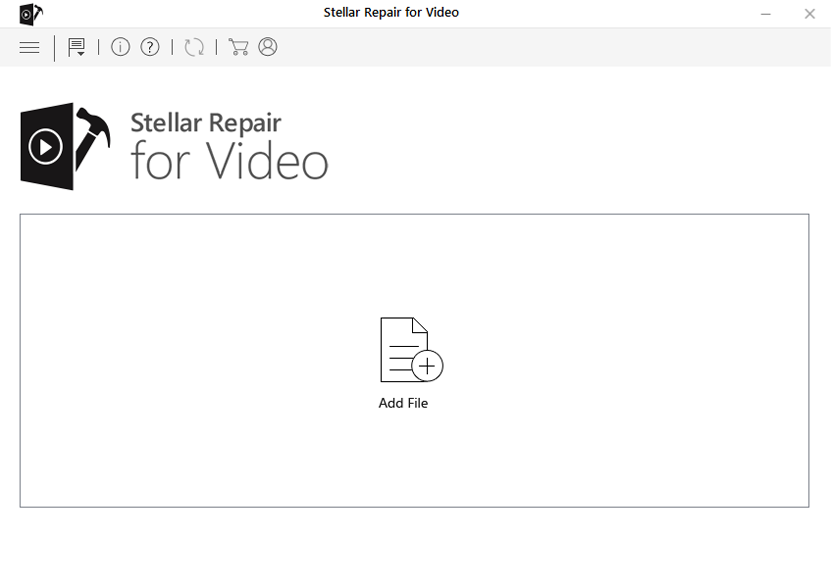 It is an efficient and powerful tool supporting 17 video file types and fixes video play issues like non-play, issues in sound, header, video slider, etc.
PROS

CONS

Easy to use.
Completely secure and reliable.
Can repair severely damaged video files as well (For severely damaged video files you need a healthy sample reference video file created by the same device and in the same format.)
Repairs multiple video files simultaneously.
You can preview repaired video files before saving.
It comes with a trial version for free.

The free version comes with limitations.
You cannot save repaired video files with the free version.
File format supported: AVI, ASF, WMV, MKV, FLV, DIVX, WEBM, MJPEG, MPEG, AVCHD, MTS, MOV, MP4, M4V, 3G2, 3GP, F4V
4. Recoverit Video Repair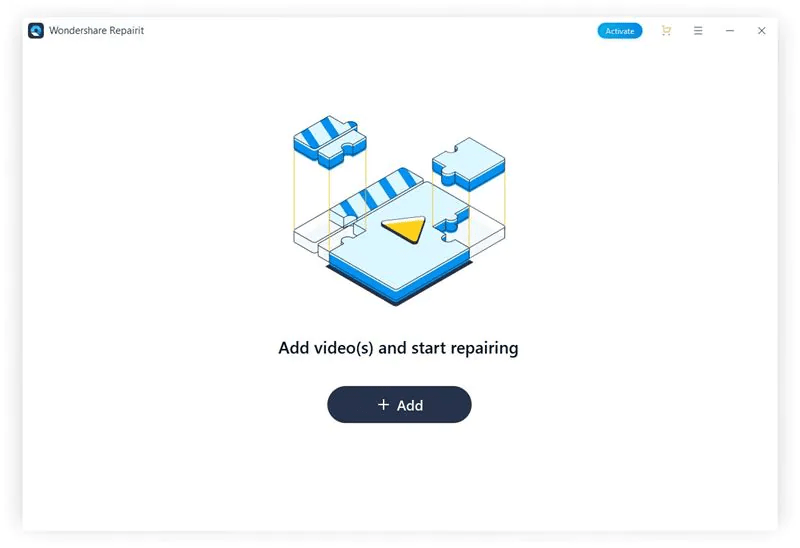 Created by Wondershare, this tool is easy to use and supports both Windows and Mac systems. It supports videos created by all types of cameras like action cameras, drones, mobile phones, GoPro, DJI Drones, Canon Cameras, CCTV Camera, Camcorder, Dashcam, etc., and can access and repair videos from any storage media like hard drive, PEN drive, SSD, SD card, etc.
PROS

CONS

Easy to use
Secure and reliable
Can repair multiple video files simultaneously
Can repair severely corrupt video files securely (It needs a sample reference video file)

GUI is not user-friendly.
You cannot preview repaired video file.
File format supported: MOV, MP4, M4V, M2TS, MKV, MTS, FLV, DIVX, MJPEG, 3G2, 3GP, MPEG
5. Grau Gmbh Video Repair Tool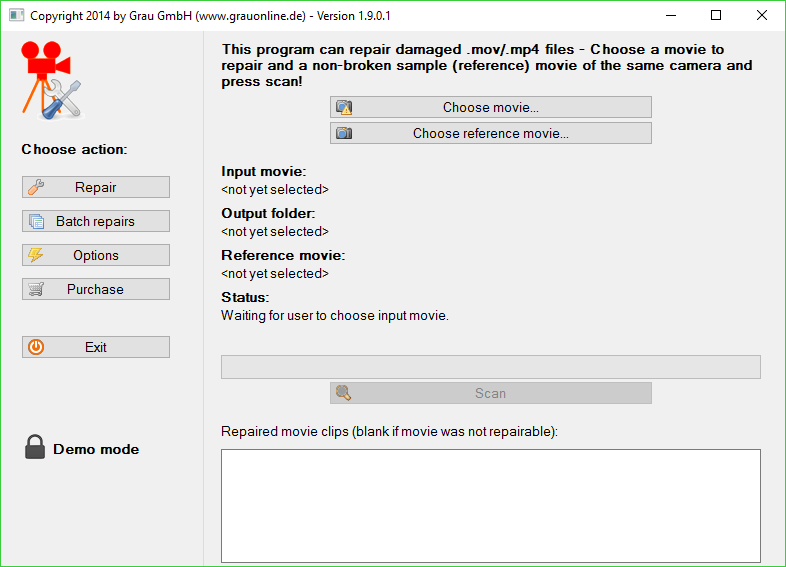 It is an efficient video repair tool that can repair corrupt, broken, or damaged video files on a digital camera or smartphone. It decodes and repairs the damaged video files and optimizes them besides enhancing their quality.
PROS

CONS

Easy to use.
Secure and reliable.
Can repair multiple video files simultaneously.
You can preview repaired video files before saving.
It supports many types of smartphones, digital cameras, and devices with Windows file systems and Mac file systems.

Only limited camera models are supported.
The sound issue in videos is not fixed.
Inability to repair videos exceeding 2GB in size.
The Demo version does not repair the complete video file.
It is expensive.
Conclusion
Losing video files that are close to our heart can be very heartbreaking. So, we should take certain steps to repair them. Therefore, we talked about the best video repair software available in 2022-2023, that can be used to repair any video file of any size or format.