Free Methods To Repair Corrupt MP4 Video Files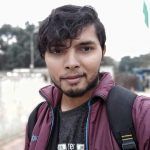 Updated On - 12 Nov 2019
Amongst many media containers around, MP4 is the most famous and commonly used digital multimedia container format which stands for MPEG-4 Part 14.
And due to the skill of streaming the media over the Internet, MP4 format video files are widely used on the biggest media content service, YouTube. But like other format video file(s) the chances of the MP4 format file becoming corrupt are there.
Sudden camera shutdown, unstable Internet connection, improper system shutdown, disturbed & incomplete media download, incomplete or disturbed multimedia file(s) transfer, virus attack, etc. are peculiar reasons that can corrupt a healthy and operating .mp4 format multimedia file(s); the corrupt .mp4 video file won't remain playable anymore.

Instant Solution
Get Kernel Video Repair tool to repair corrupt MP4 video files. The tool is also compatible with other popular video file formats, such as, MOV, MPEG, MKV, AVI, WMV, FLV, 3GP, F4V, etc.



* Download trial version and preview of repaired video file free.
The long quest of online search doesn't help users in finding a way or method which can help them recover video content. Here, we will walk you through a couple of workarounds which on the application can fix the issues of .mp4 video file corruption, cannot play the video file error and sort the codecs problem.

Play Corrupt MP4 Video with VLC Media Player
Usually, most of the Windows 10 users play both video and audio content using Windows media player, as it has received major improvements in the past years. Windows' native media player customarily fails to run corrupt or damaged multimedia file(s) – it can't be used to analyze and fix associated media file issues.
The open source VLC media player application boasts a whole ecosystem of features & functionalities along with a huge library of video codecs which allows running slightly corrupt or damaged video files without the need of fixing the corruption issue.
To play a corrupt MP4 video file, the only thing you need is to have VLC installed on the system already, and ready to use:
Select the corrupt .mp4 video file.
Right-click select Open with and select VLC.

The corrupt video file will expectantly start playing.
Try Fixing Corrupt MP4 Video with VLC Media Player
If the above workaround fails then, its an indication that the MP4 video file is severely corrupt, and so in such case, we'll move to the next method. Again, VLC is what will come handy.
In VLC the option to fix AVI video files is given built-in which can be enabled or disabled manually. Therefore, below we'll change the format of the corrupt MP4 video file and try to fix the issue automatically using VLC. Follow the steps below:
Right-click on the corrupt .mp4 video file and select Rename.

Change the file format to .avi as shown below and press Enter.

Open VLC media player, click on Tools menu, and select Preferences.

Switch to Input/Codecs section; Inputs/Codecs Settings window will open.

Under files section, select Always fix in the Damaged or incomplete AVI file option, and click Save.

Now, try playing the corrupt .mp4 video file with VLC, it should run.
Use an Expert Tool
Above workarounds positively will fix the issue, and the MP4 media would be playable again. But what if you're tried each fix and nothing worked at all? For dealing with multimedia corruption issues, not many manual ways or methods are available; in a scene like this, Kernel Video Repair proves to be convenient.
Kernel Video Repair
It's an advanced Video repair tool which is specially made to tackle circumstances like this; it can help you repair both corrupt and damaged MP4 and other format multimedia file(s) with ease.

With an intuitive GUI and ease of accessibility, the whole process of repairing and recovering corrupt MP4 video files becomes a piece of cake.
Taken all real-life use cases and scenarios under consideration, we've put no restriction on how many multimedia file formats – MP4, AVI, FLV, MPEG, WebM, and more, you can load in a single go or how big the corrupt .mp4 video file(s) is. Browse for the file straight away and initiate the repairing process, it's as simple as that.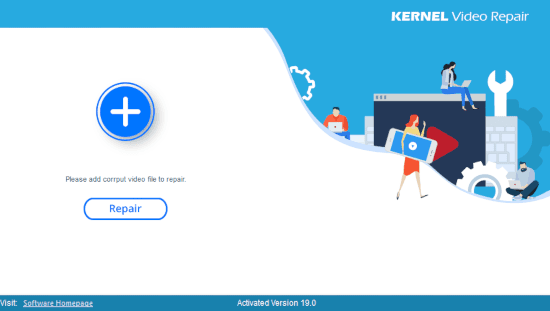 Compatibility is one big thing for desktop tools and application software, not all runs on the wide range of Windows operating system, and if some do, then additional installations are required like Microsoft.Net Framework or the latest version of Microsoft Windows. But that's not the thing with Kernels' Video Repair tool; it is made available to download on any version of Windows OS you're using – Windows XP to Windows 10.
Below are other pluses which are bundled within the software:
Live Preview After MP4 Video File Repair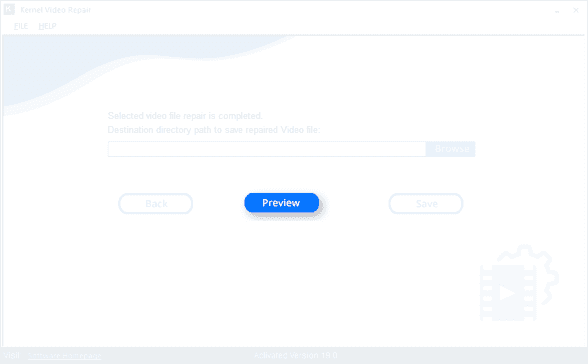 Save Recovered Multimedia File Wherever You Want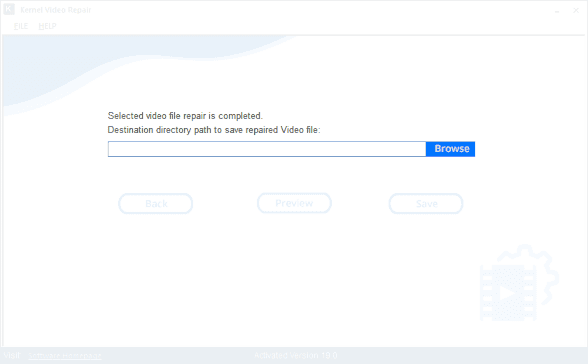 Uncluttered UI With Minimal & Meaningful Options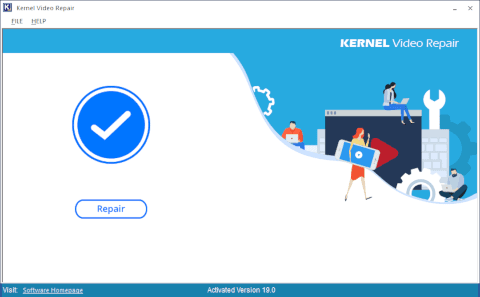 Conclusion
With an advanced approach for fixing the issue of MP4 file corruption and intuitive GUI, Kernel Video Repair is a one stop solution for all multimedia troubles.