How to Repair Corrupt FLV Video File?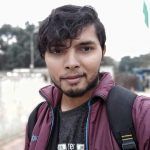 Updated On - 13 Feb 2019
FLV is one of the video file formats supported by Adobe Flash Player. It is a container that holds digital Audio and Video data within. For processing this digital data and presenting it as video content, Adobe Flash Player is required as the standard application.
Flash Video file (.flv) is quite famous and common for delivering web video content, which requires Flash Video Player for playing it; also, by installing a Web Browser Plugin, one can play Flash Video file.
Like any other media file or digital file, the FLV file can also turn corrupt, and won't remain playable in any video player. It could be onerous to find the reason why the FLV file got corrupt, as different reasons can lead to the same situation, and before we discuss the solution, let's talk why the FLV video file corrupts?
Why FLV Video File Corrupts?
When video file(s) are transferred from one PC to removable media or vice-versa, the standard way to eject the removable media drive is to click on Eject notification balloon first and then select Eject Removable Media Drive. Doing this tells the system to halt the connection with the drive and complete any pending read/write process – if any, but most of the PC users don't follow this standard drill, which results in video file corruption.
For Windows environment, it is like mandatory to have the Antivirus software installed, but not all do it due to various reasons behind. Consequently, as with the most digital files, Virus attacks damages multimedia files too.
When you download a video file, the system retrieves the data in blocks – small parts, from an online server, an unstable Internet connection makes the job hard, and it is possible that some of the data blocks would be missed during the download, corrupting the video file.
More reasons stand legit in the same context.
How to Repair Corrupt/Damaged FLV Video File
Now that you know the reasons why the FLV Video File – and other format video file(s) as well, get corrupt and become inaccessible.
Well, for addressing this problem there is no native medium which promises solid and a guaranteed fix. Instead, you can download a third-party software application which can help you fix the corrupt FLV and other format video files.
Kernel Video Repair is an advanced tool with which you can fix all the issues of file corruption quite easily.

The tool covers a range of Video file formats – MP4, MOV, MPEG, MKV, AVI, WEBM, FLV, DIVX, 3GP, etc. So, no matter which format video file it is, you can load the corrupt or damaged Video file and repair it straight.
Unlike other software applications which come shipped with some limitations & restrictions, Kernel Video Repair tool has no limitation or restriction; you can load multiple corrupt video files and repair all of them at once irrespective of how big the Video File – FLV, is in size.
For the process of repairing the corrupt or damaged FLV Video File – other format video files as well, no technical expertise is required; the repair steps are very simple and straight.
Follow below steps to repair corrupt FLV video file using Kernel Video Repair tool:
Launch the tool. Below is the tool's main – welcome, screen.

Click on the Plus icon to add single or multiple corrupt videos – FLV file.

The Open file window will pop on-screen. Select the corrupt FLV video file and click Open.

Upon successful file loading, the status will change, similar as below.

Now, click on the Repair button to initiate the process.

Depending on the file size, the overall repair time would vary. The status will be updated upon successful repair, as below. Now, browse for a path/location to save the repaired FLV video file.

Save as window will pop on-screen. Select the desired path/location and assign a name to the repaired FLV video file. Click Save.

In this step, you'll be back into the tools' UI. You can revert to a step if messed anything, by clicking on the Back button.


If you wish to confirm the repair, click on the Preview button for viewing the repaired FLV video file; the video will be displayed as below.


Now, to proceed to save the file, click on Save button.

File saved successfully.

Open the set location; repaired FLV video file will be working again.
Conclusion
The type of video file corruption can vary like freezing in a specific frame, video crashing, not opening, etc. But Kernel Video Repair tool can fix all the corruption issues associated with FLV and other format video files.