Businesses nowadays rely on either physical or cloud servers to host essential software applications as well as critical data. These servers are critical for the working of the organizations. So, they require continuous auditing, which is only possible via real-time monitoring and tracking of activities on them.
Companies are now eager to take their monitoring strategies to the next level because data is so important to them. So, we will go through the basics of real-time data monitoring.
What is Real-Time Monitoring?
Real-time monitoring is the process of seeing an event as it happens. It allows users to respond to the issues in the right direction at the right time. Real-time monitoring is a crucial process because it is one of the safest ways to protect a company's digital assets and utilities.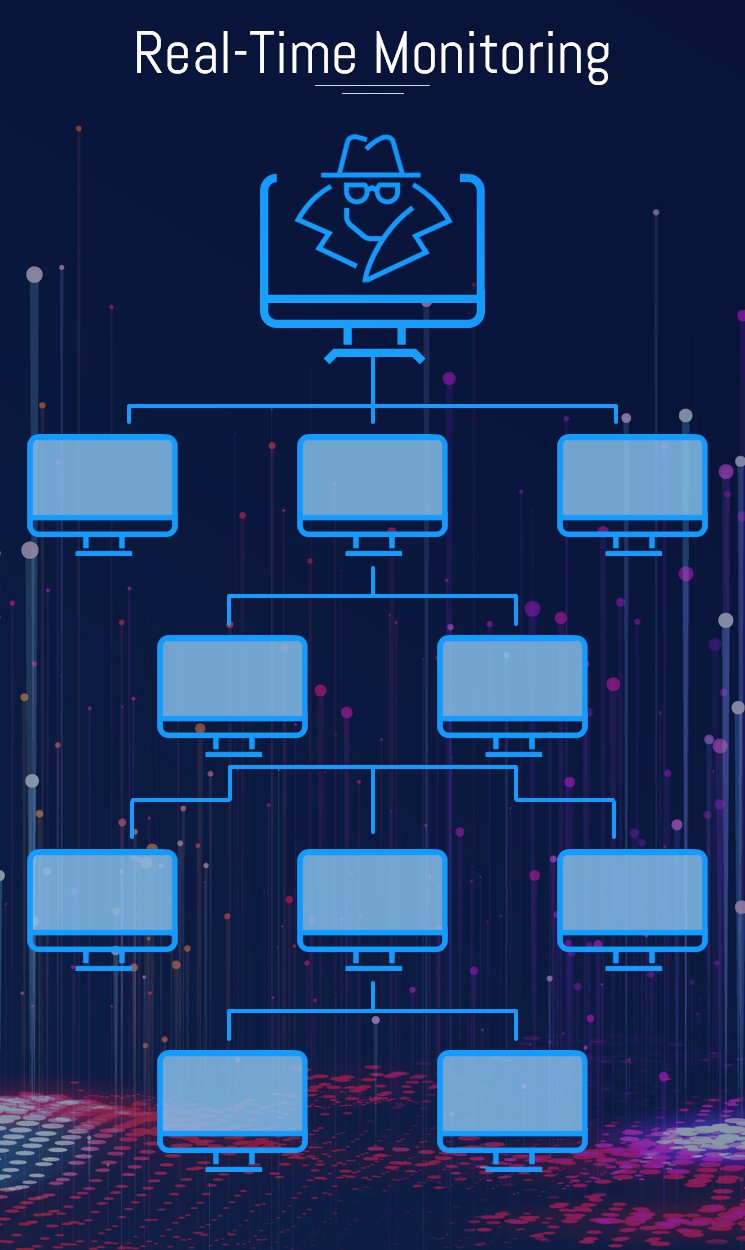 Need for Real-Time Data Monitoring
Most enterprises are often confused about whether they should opt for real-time data monitoring or not. Well, it depends on various factors like the type of industry you are working with.
These are some significant advantages for real-time monitoring, but there are a few disadvantages as well, such as it is expensive to set up a real-time monitoring environment. It can result in increased expenditures, hassles, complexities, etc.
If you think the cost of implementing real-time data monitoring is higher for your business, then you can opt for an alternative solution, Employee Desktop Live Viewer that helps you track every activity of your employees and keep an eye on them to find what they are up to. Also, Kernel Employee Desktop Live Viewer is very cost-effective as compared to real-time data monitoring systems.
Advantages of Real-Time Desktop Monitoring
Real-time desktop monitoring offers multiple benefits to users; that's why most enterprises prefer to implement it in their environment. Here we are discussing some of the benefits of the Employee Computer Monitoring Software
Complete Recording

Real-time desktop monitoring enables users to take time-to-time snapshots continuously to create videos, and provide you with a better, more realistic understanding of what's happening on individual PCs or servers.

Alerts & Responses

With a real-time desktop monitoring system, you can set up alerts to address any undesirable situations. For instance, when you are noticing an undesired activity on any system, you can immediately send an alert or warning to the employee. Alternately, you can shut down or restart the concerned system to avoid the situation.

Enhanced Productivity

Realtime monitoring in your organization helps in improving the productivity of your employees. With continuous monitoring, it helps you keep an eye on all data transfers from your organization and know about unauthorized data accesses and data transfers.
Conclusion
Real-time data monitoring or network monitoring in your organization can drastically improve data security in the environment. It can help you analyze your employees' activities and improve their productivity and efficiency. In this article, we have provided a cost-effective alternative to perform real-time data monitoring.