Outlook has earned its positive reputation among its users due to a feature-rich environment that allows faster and safer email communication than any other email client. To work smoothly, Outlook requires a good internet connection and a constant touch with the email server. But some issues can hinder its performance like poor Internet connection, problems in email account, and accidentally enable offline work mode. There are some visual cues inbuilt in Outlook that can help you to know the current working status of Outlook. Here, we will discuss methods to disable Work Offline mode.
Stuck in Offline Mode?
I this section, we will perform manual steps that will help you to get out of Offline mode in Outlook. Following are the steps that can help you to get back to the Online mode:
Launch Outlook desktop client.
Go to Send/ Receive and choose Work Offline to reconnect.
Note:
If the Work Offline button has a shaded background, then it means that you are not connected to the internet.
If Outlook is running, then check the Quick Launch Taskbar; if there is a cross on the Outlook icon, then it indicates that Outlook is Working Offline.

Another way to check the status is by looking at the status bar (bottom right of the interface).

If you are connected, then the status bar will display Connected status.
What if You are Offline?
There are various reasons why you're offline or disconnected. Let us now explore some of the possible circumstances behind this.
If you are connected, then there is a possibility that there is a problem with the mail server. To check this login to your account. Check whether you can Send/ Receive mails. If the email server isn't working, then contact your admin.
If you're able to Send/ Receive emails, but getting disconnected frequently, then it implies that the system needs to be updated. Or there might be some problem with your account settings.
Still Unable to Connect?
Following are some of the tips and tricks that one can try to reconnect:
Reset the Work Offline Status: As mentioned earlier, on the Send/ Receive tab, choose Work Offline, and check your status.
Check for Updates: open any Office app and go to File > Account. Under the Product Information, click on Office Updates.

Create a New Profile: There is a possibility that there is a fault in your current Outlook profile; hence, we recommend creating a new profile. Go to File > Account Settings > Account Settings > Select the Profile that you want to remove and click on Remove.

To add an account, go to File > Add Account and follow the instructions.
Have your OST Files Gone Corrupt?
Sometimes, without even noticing, you continue to work in Offline mode. All of this Offline work is saved in the Offline Storage Table (OST) files, which can get corrupted due to various reasons. Hence it is required to retrieve any unsynchronized data. This can be achieved with the use of third-party software such as Kernel for OST to PST converter tool. It is a feature-rich tool that can even convert orphaned OST files to PST while maintaining the data integrity.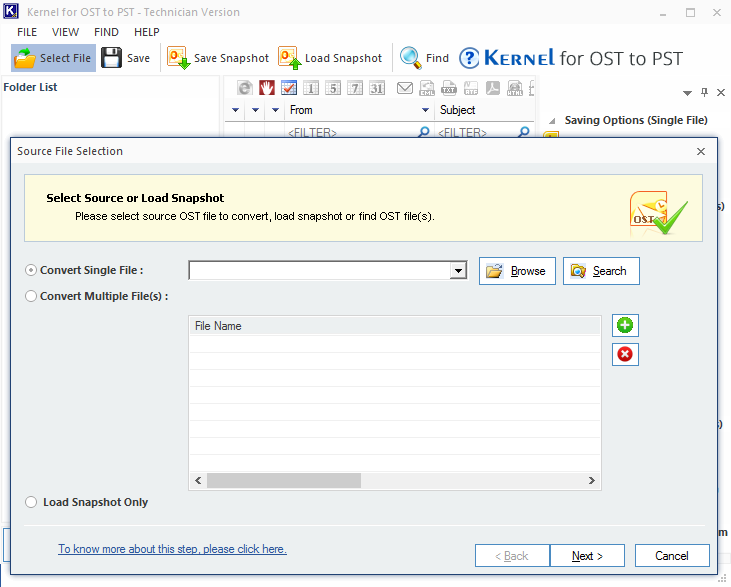 Conclusion
We have provided you some easy fixes to switch between online and offline modes. The Additional fixes can solve several offline modes issues. When the manual fixes do not solve the offline issue, it can be due to OST file corruption. To avert such problems, we recommend you Kernel for OST to PST Converter to repair complete OST to PST file and remove the offline mode problems in Outlook.