Read time: 9 minutes
Summary: Learn how to resolve the MS Outlook Disconnected error on Windows with the assistance of a reliable tool. Explore step-by-step instructions, troubleshooting tips, and the use of a specialized tool to ensure a seamless Outlook experience on the Windows operating system.
After hours of troubleshooting and research, we finally fixed the Outlook disconnected error on our Windows computer. It was a frustrating process, but it was worth it in the end. This article will show you how to fix the Outlook disconnected error on Windows and get your Outlook up and running.
Outlook is a very popular email client that has millions of users. Even when a user open outlook emails in a Web browser, the outlook becomes able to support GIFs, Flash animations, advanced CSS formatting, etc. Sometimes users experience the Outlook disconnected error on Windows. This can be frustrating, especially if you need to access your email urgently. This can be caused by many factors, such as a lack of Internet connectivity, problems with the Outlook program, etc. Therefore, try to create a new PST file in MS Outlook which gives protection to data from viruses, malware attacks, and from lot more.
Outlook Disconnected Error
The Outlook Disconnected error is a common problem that can occur for a variety of reasons. We have listed the best solutions to try if you're experiencing the Outlook disconnected error on Windows.
Top Solutions to Troubleshoot the Outlook Disconnected Error
Check Your Internet Connection
When you see the Outlook disconnected error, first check your internet connection. If your computer is not connected to the internet, Outlook will obviously be unable to connect to its servers and sync your emails.
To check your internet connection, open your web browser and try loading a few different websites. If you can't load any pages, then there's an issue with your connection.
There are some things you can try to fix this:
Restarting your router or modem will often fix minor issues with your internet connection.
If there are widespread outages in your area, then that could be the reason why you can't connect to the internet. You can check for outages on the website of your ISP.
If you're using Wi-Fi to connect to the internet, try switching to a different network.
Check Your Outlook Settings
If your system is connected to the internet and you're still seeing the Outlook disconnected error, there might be something wrong with your Outlook settings.
There are a few things you can check in the settings:
Make sure you're using the correct email address: The first thing to check is that you're using the correct email address. If you're not sure what your email address is, you can usually find it in the "Accounts Settings" section of Outlook.
Make sure you're using the correct password: The next thing to check is that you're using the correct password for your account. If you've forgotten your password, you can usually reset it on the website of your email provider.
Check the "Incoming mail server" and "Outgoing mail server" settings: These settings should be automatically configured when you set up your account in Outlook. But if they're not, you can find them in the "Advanced" settings section. The incoming mail server is usually something like "imap.example.com" or "pop3.example.com", while the outgoing mail server is usually "smtp.example.com."
Disable Your Firewall or Antivirus Software
If you're still seeing the Outlook disconnected error after checking your settings, then disabling your firewall or antivirus software is the next thing to try.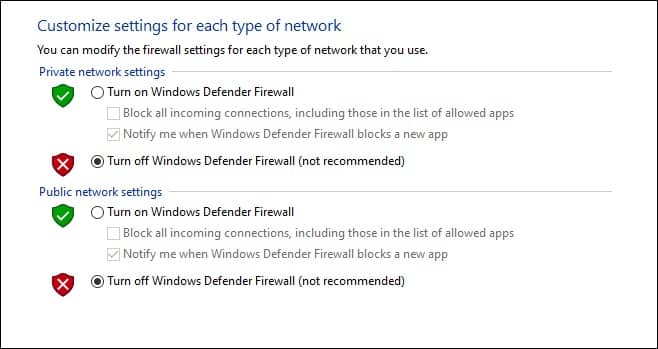 Sometimes these programs can block Outlook from connecting to the internet, even if they're configured to allow it. So it's worth temporarily disabling them and seeing if that fixes the issue.
To disable your firewall, you can usually find a setting for it in the "Control Panel" on Windows. And to disable your antivirus software, you should be able to find an option for it in the system tray.
Restart the System
This is the next step you should follow whenever you encounter an error on your computer. In most cases, restarting the computer solves the issue. So, if you are also facing Outlook disconnected error, then restart your PC and check if the problem is solved or not.
Click Start, and then click the power button.
On the menu that appears, click Restart.
Once your PC has restarted, try opening Outlook again and check if the issue has been fixed.
Check if Outlook is Online



If Outlook is offline, you will not be able to send or receive emails. To check if Outlook is online, go to the Send/Receive tab and click Work Offline. If the button says Work Offline, Outlook is currently online.
Verify your Account Credentials
If you have recently changed your password, it is possible that you entered the wrong password when setting up Outlook. To fix this, go to the File menu and click Account Settings. Then, double-check that your username and password are correct.
Running Outlook in Safe Mode
If Outlook is having problems, you can try running it in safe mode. This will launch Outlook in safe mode and disable all add-ins.
Disable Extensions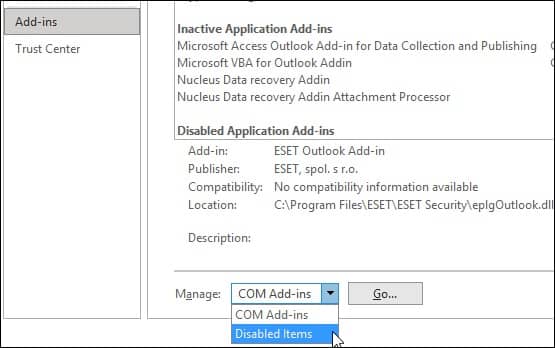 If you are using any extensions with Outlook, try disabling them to see if that fixes the issue. To do this, go to the File menu and click Options. Then, click Add-Ins and disable all of the extensions.
Creating a New Profile in Outlook
Look to create a new profile in Outlook to easily fix the Outlook disconnected error on Windows. Here are the steps to do so.
Click the File tab in the upper-left corner of Outlook, then click Account Settings.
Click on the Account Settings option in the drop-down menu.
In the new window that opens, click on the New button in the ribbon at the top.
Enter your name, email address, and password, then click Next.
Make sure the box next to Manually configure server settings or additional server types is checked, then click Next.
Select Internet Email, then click Next.
Enter your incoming and outgoing mail server information, then click Next.
Click Finish.
Your new account will now be listed in the Account Settings window. Close the window to return to Outlook.
Removing Trailing Space from LegacyExchangeDN
In the ADSI Edit window, press and hold (or right-click) Default Naming Context, and then select Properties.
On the Attribute Editor tab, double-click legacyExchangeDN.
Remove any trailing spaces, and then click OK.
Exit ADSI Edit.
Restart the computer for these changes to take effect.
Rebuilding Outlook Data File
Open Outlook and click File.
Click Account Settings > Account Settings.
On the Data Files tab, click the data file that you want to compact, and then click Settings.
Click the Compact Now button. A progress bar appears as the file is being compacted.
When the process is complete, click Close.
Repeat these steps for each data file in your Outlook account & restart Outlook.
Reinstall Outlook
If none of the other solutions have worked, then your last resort is to reinstall Outlook. This will delete all your account settings and customizations and replace any corrupted files that might be causing the issue.



You can use the "Control Panel" on Windows to uninstall Outlook. Then, download the latest version of Outlook from Microsoft's website and install it.
If you are someone who uses Outlook on a regular basis and are tired of such kinds of errors in applications, check our article that will help you to repair Outlook Office 365 on Windows 10.
Use a Professional Outlook Repair Tool
Now as we have become a pro in fixing this Outlook disconnected error, but at times, this error can lead to massive corruption issues in Outlook data files. That is where the Kernel for PST Repair tool comes into the picture.
This utility is laden with plenty of features to restore deleted, damaged, or corrupt PST files. The tool allows users to export recovered items from PST files to multiple file formats such as PST, DBX, EML, MBOX, MSG, TXT, RTF, HTML, MHTML, etc. It has a user-friendly interface that enables even a novice user to operate it without any difficulty.
Moreover, this software also supports recovering password-protected and encrypted PST files. For convenience, it allows the option to split large PST files by date, folder, and size. It doesn't alter the structure of original data during the scanning and recovery process and hence maintains data integrity. Overall, this top-notch software is a powerful tool that can be utilized to repair oversized and corrupted Outlook data files with utmost accuracy and precision.
Closing Notes
The Outlook disconnected error can be caused by many different factors. If you are experiencing this issue, we recommend following the steps in this article to fix it. Finally, if everything else fails, you can try reinstalling Outlook. We hope one of these solutions resolves your issue! Moreover, we recommend always keeping an advanced solution like Kernel for PST Repair to fix Outlook data file corruption issues. The software is easy to use and helps in repairing corrupt or damaged PST files within minutes. You can also try the free demo version of the software to check its features and performance before buying it.