Read time: 5 minutes
MS Teams has witnessed a dramatic rise in popularity due to most people working remotely from their homes. Today, there are millions of active users using MS Teams regularly. Although many users have considered Teams to be only an audio and video conferencing tool, it can also be the best connecting medium for your entire organization. Data from a team might range from chat messages to contacts, files, photos, audio, and voicemail messages. Like any other application containing vital information, Microsoft Teams backup must also be the top priority. Obviously, backups aid in preventing data loss, but many firms also have to ensure compliance requirements for Teams backup.
MS Teams is a part of Microsoft 365 cloud subscription plans. Microsoft follows a shared responsibility model where it provides a safe environment and resources, but it does not take a manual backup of your data. It saves the cloud data on its remote data centers that are safe from most threats.
The Microsoft Teams backup is also tricky since it does not store the data in a single place but is scattered on different platforms. Chats, conversation history, and calendar are stored in Exchange. Chat files are stored in OneDrive, and channel files and Wikis are placed in SharePoint Online.
In this article, we will check some methods that are not fully backup, though they can protect our Teams data from accidental or abrupt deletion. But you will be able to improve Microsoft Teams performance for your organization if you apply such methods.
Protect personal Chats and Channel chats
Personal chats and channel chats are not stored in some internal files, but they are protected in Exchange Online mailboxes. There is a hidden folder that is not accessible in the mailbox folder hierarchy, which is why you cannot take its complete backup.
Similarly, the Channel chats are saved in the Office 365 Group mailbox in a hidden folder, and there is no process to back up/restore them.
The best choice for us is to protect those mailboxes from accidental deletion by making sure that the deleted data is recovered from the 'Deleted Items' folder before the expiry of retention settings or you can migrate chats in Microsoft Teams using third-party applications.
In Office 365 Admin Center, you can create settings for litigation hold and increase the hold duration for a greater number of days. Then, the data can be retrieved from the eDiscovery center in Office 365 Admin Center.
Login to Office 365 Admin Center and go to the list of mailboxes. Choose a mailbox that is a member of MS Teams, and its chats are present in the hidden folder of that mailbox. Go to the Others tab and click the 'manage litigation hold' option.
If the litigation hold is off, move the toggle to turn it on. Then, you can mention the hold days and other details. Click Save to finalize the litigation hold.
You can go to eDiscovery in the Microsoft purview compliance portal and create a search case for Teams data. It will be extremely helpful in recovering and restoring the data.
Save Teams file shares
While sharing files in Teams during chats, it is not sending copies of files to the user but is using OneDrive for Business and SharePoint Online, actually.
When files are shared in a chat, it is uploaded to the "Microsoft Teams Chat Files" folder on your OneDrive for Business default folder. It further creates permissions for chat recipients to access those files.
When files or folders are shared in a Channel chat, these files are uploaded to the Channel's folder within the document library of SharePoint Online so that it is available to all team members.
You can use the built-in capabilities to safeguard these files when you upload them to OneDrive for Business or SharePoint. Like Exchange Online, the Recycle Bin holds all deleted files by default. Users in SharePoint Online can recover objects for 93 days (retention period) before the oldest ones are removed.
The Retention policies in Data lifecycle management help you in creating better retention policies for shielding shared data in MS Teams.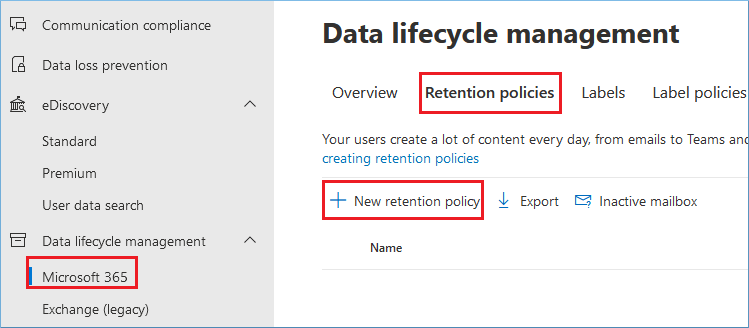 Stopping chat deletion from MS Teams
You can go to the Microsoft Teams Admin Center and turn off message deletion for the Teams messaging policy that is applied to the users in the environment.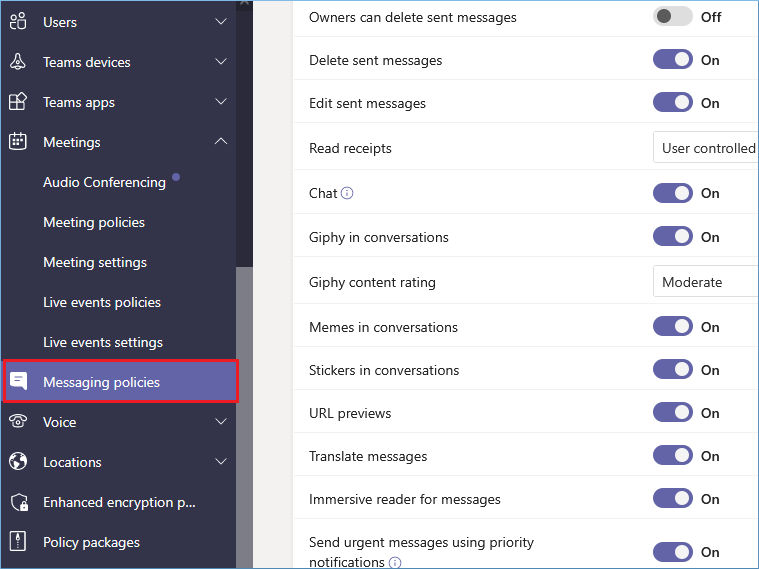 Setting up accidental deletion policies-
These policies do not directly help take Microsoft Teams backup, but in turn, help to avoid accidental deletion of important data. To restrict file deletion, you need to create a new permission role. This can be done by adding a role and appropriate permission in the SharePoint site.
You can put a restriction on chat deletion using the following steps-
Move to the Microsoft Teams Admin Center.
Under the Messaging policies, turn off the deletion of messages.
Conclusion
Since data is not stored in a single place, you cannot take Microsoft Teams backup of chats, channels, file shares, etc. easily. You can only protect it from unwanted deletion to retain it in its original place. To satisfy your backup requirements, you can easily use the Kernel MS Teams Migration tool to move the data to another account's Team smoothly. You can distribute your data to newer Teams and later access them whenever required. Also, you can back up your Teams data to local systems using this tool.