Read time: 5 minutes
Summary: Microsoft Teams, a vital tool for remote work, lacks a straightforward backup method. This article explores various strategies to safeguard Teams data. It emphasizes protecting personal and channel chats, securing Teams file shares via OneDrive and SharePoint, and implementing deletion prevention policies. While no native backup option exists, third-party tools like Kernel MS Teams Migration provide data transfer and backup capabilities.
The surge in remote work has propelled MS Teams to newfound popularity, boasting millions of active users today. While some perceive Teams primarily as a platform for audio and video conferencing, it actually serves as a robust connectivity hub for entire organizations. Within a team's purview, you'll find a plethora of data types, spanning from chat messages and contacts to files, photos, audio, and voicemail messages. As with any application housing critical information, safeguarding Microsoft Teams data through backup becomes paramount. Clearly, backups serve as a bulwark against data loss, but they also play a pivotal role in helping organizations meet compliance requirements for Teams backup.
Microsoft Teams is included in Microsoft 365 cloud subscription packages. Within Microsoft's shared responsibility model, they offer a secure environment and resources, but they do not manually back up your data. Instead, your cloud data is stored in their remote data centers, safeguarded against most threats.
Backing up Microsoft Teams can be challenging due to its data being dispersed across various platforms. Exchange stores chats, conversation history, and calendars. OneDrive is used for chat files, while SharePoint Online houses channel files and Wikis.
In this article, we will explore methods that, while not comprehensive backups, can still safeguard our Teams data against unintentional or sudden deletions. But you will be able to improve Microsoft Teams performance for your organization if you apply such methods.
Protect personal Chats and Channel chats
Individual conversations and channel discussions are not saved within internal files; instead, they are safeguarded within Exchange Online mailboxes. These are securely stored within a concealed folder that is not visible within the mailbox folder structure, making it impossible to create a full backup of this folder.
Likewise, Channel conversations are stored within the Office 365 Group mailbox, concealed within a specific folder, with no established procedure for their backup or restoration.
The best choice for us is to protect those mailboxes from accidental deletion by making sure that the deleted data is recovered from the 'Deleted Items' folder before the expiry of retention settings or you can migrate chats in Microsoft Teams using third-party applications.
Within the Office 365 Admin Center, you have the ability to establish litigation hold parameters, allowing you to extend the retention period for a more extensive timeframe. Subsequently, you can access and recover the data through the eDiscovery center, also located in the Office 365 Admin Center.
Access the Office 365 Admin Center, then navigate to the mailbox list. Select a mailbox that is associated with Microsoft Teams and contains chat history within its concealed folder. Go to the Others tab and click the 'manage litigation hold' option.
If the litigation hold is off, move the toggle to turn it on. Then, you can mention the hold days and other details. Click Save to finalize the litigation hold.
You can go to eDiscovery in the Microsoft purview compliance portal and create a search case for Teams data. It will be extremely helpful in recovering and restoring the data.
Save Teams file shares
While sharing files in Teams during chats, it is not sending copies of files to the user but is using OneDrive for Business and SharePoint Online, actually.
When files are shared in a chat, it is uploaded to the "Microsoft Teams Chat Files" folder on your OneDrive for Business default folder. It further creates permissions for chat recipients to access those files.
When files or folders are shared in a Channel chat, these files are uploaded to the Channel's folder within the document library of SharePoint Online so that it is available to all team members.
You can employ the inherent features to protect your files when uploading them to OneDrive for Business or SharePoint. Similar to Exchange Online, the Recycle Bin automatically retains all deleted files. In SharePoint Online, users have the option to restore items within a 93-day retention period before the oldest ones are permanently deleted.
The Retention policies in Data lifecycle management help you in creating better retention policies for shielding shared data in MS Teams.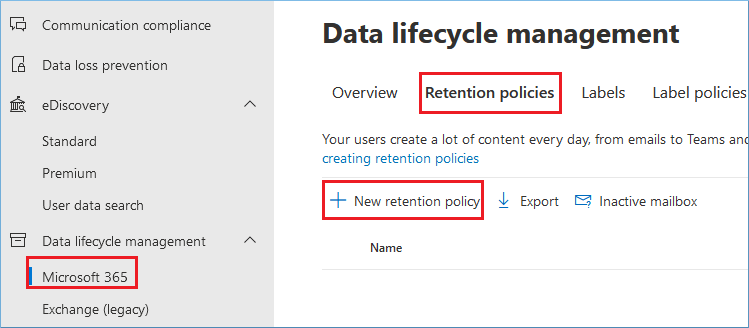 Stopping chat deletion from MS Teams
You have the option to access the Microsoft Teams Admin Center and disable message deletion within the Teams messaging policy applied to users within the environment.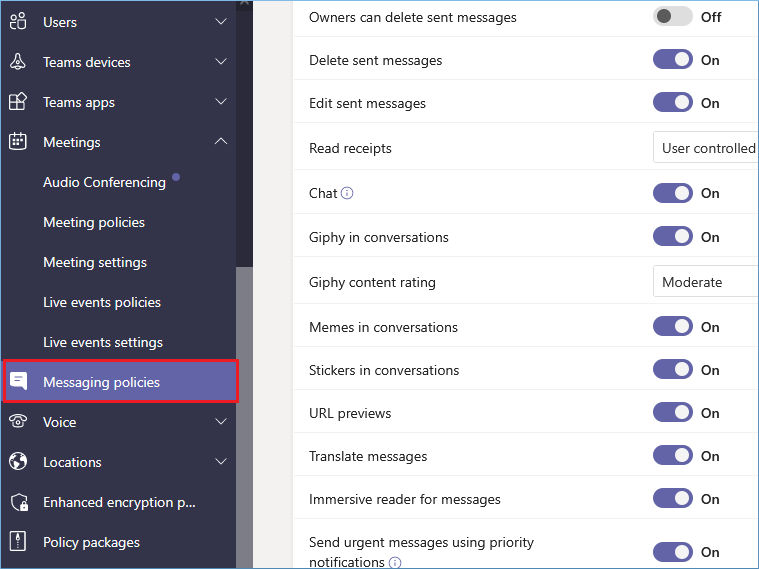 Setting up accidental deletion policies-
While these policies may not directly facilitate the backup of Microsoft Teams, they do serve the purpose of preventing inadvertent deletion of critical data. To impose restrictions on file deletion, it is necessary to establish a new permission role. This can be accomplished by adding a role and assigning the relevant permissions within the SharePoint site.
You can put a restriction on chat deletion using the following steps-
Move to the Microsoft Teams Admin Center.
Under the Messaging policies, turn off the deletion of messages.
Conclusion
Because data is distributed across multiple locations, creating a comprehensive backup of Microsoft Teams' chats, channels, file shares, and other components isn't a straightforward task. Your primary option is to safeguard this data against accidental deletion, ensuring it remains securely stored in its original locations. To satisfy your backup requirements, you can easily use the Kernel MS Teams Migration tool to move the data to another account's Team smoothly. You have the flexibility to share your data with new Teams and retrieve it as needed in the future. Additionally, this tool allows you to create backups of your Teams data on your local systems.