How to repair EDB files and save to Live Exchange Server?
Kernel for Exchange Server is a highly proficient tool to retrieve user mailboxes and public folders from corrupted Exchange EDB files. It helps to repair EDB files and recover Exchange data with complete accuracy and integrity. The recovered data can be saved to live Exchange Server, Office 365, or PST files as required.

In the Kernel for Exchange Server home page, click Add Source. Select Offline EDB File as the source type and click Next.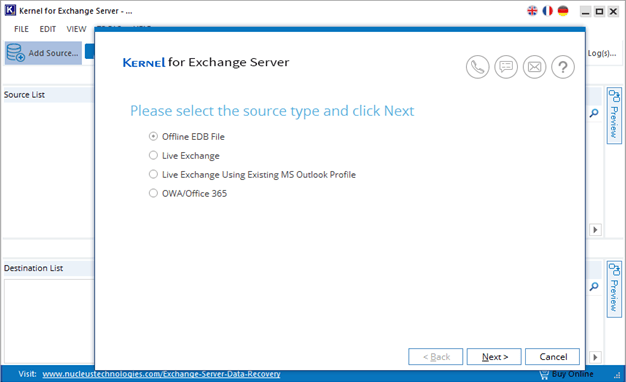 Now, browse for the corrupt EDB file and select it. Click Next.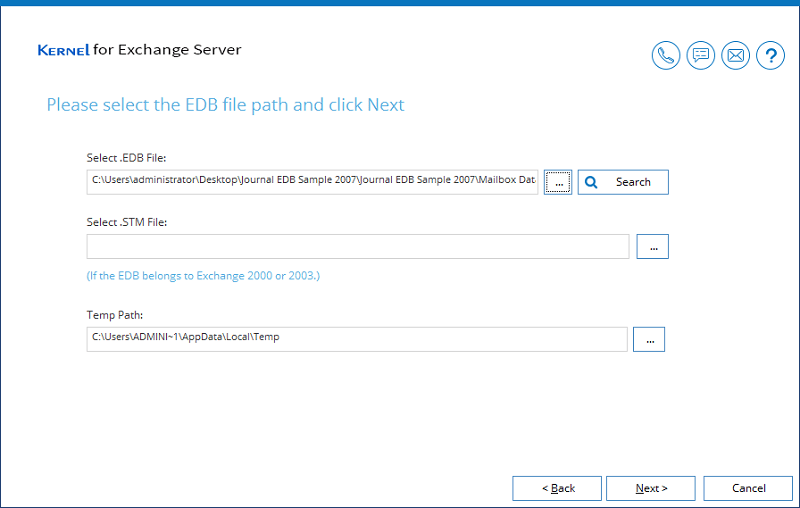 Note: To search for the EDB file, click the Search button. In the Search EDB File dialogue box, specify the required drive and click the Search button. The software lists all the EDB files.
Select the scanning mode (Standard Scan is the recommended mode) and click Next.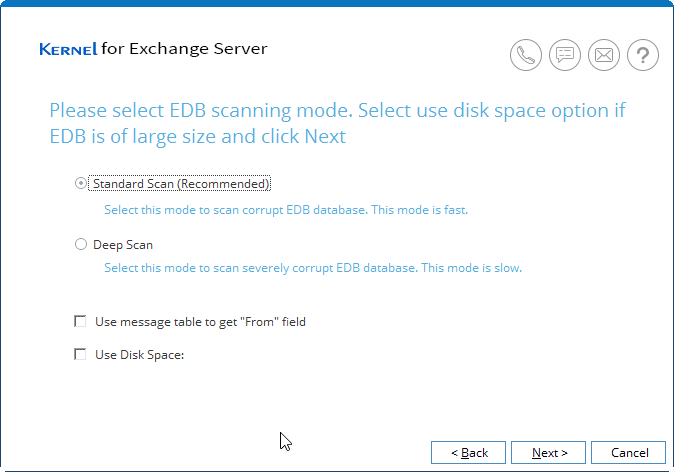 Note: The Deep Scan mode lets you repair highly corrupt EDB files too.
Kernel for Exchange Server instantly starts scanning the corrupt EDB files. Click Finish when the process is complete.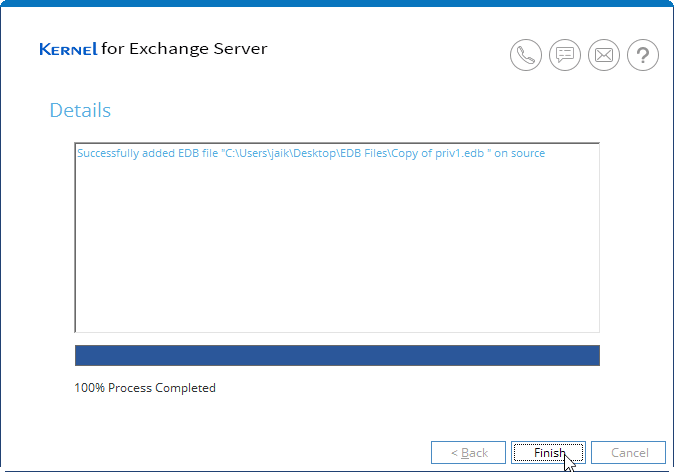 Now, the Source List panel shows all the mailboxes and their content. The Preview tab on top-right corner can be used to view the mails. And to choose the saving destination, click Add Destination.
To save the EDB file data on a live Exchange server, select Live Exchange and click Next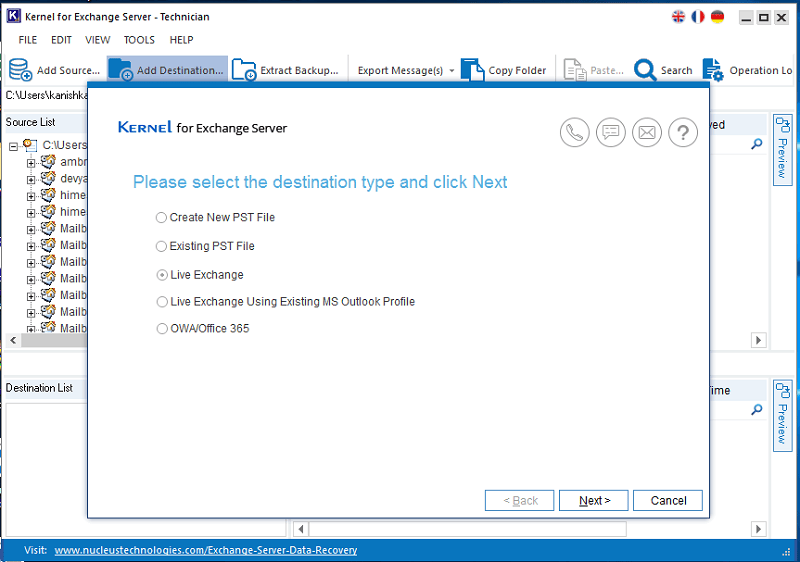 Enter the Exchange Server details like Server Name and Mailbox Name, and choose an option to connect with the server (Connect Single Mailbox selected here); click Next.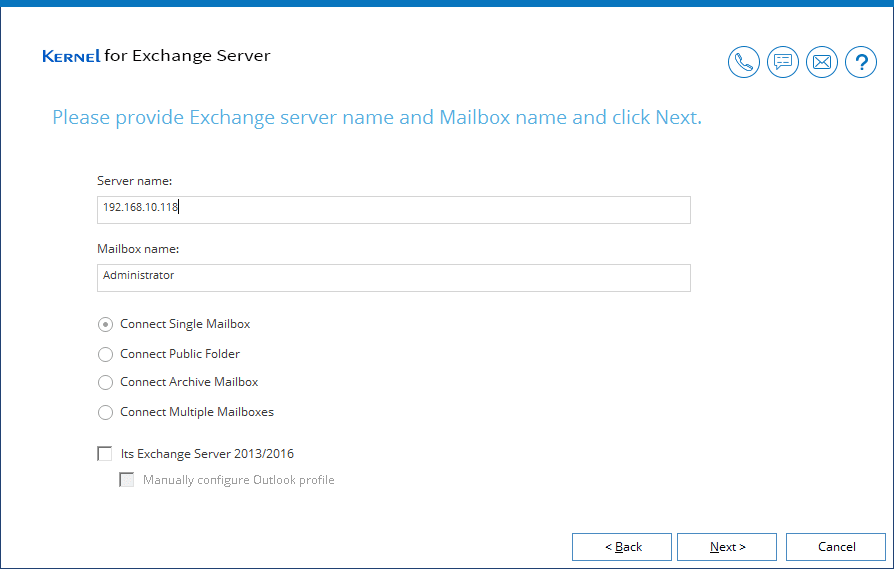 Enter the login credentials (provide username in the format domain\username or username@www.domain.com). Click OK to establish the connection.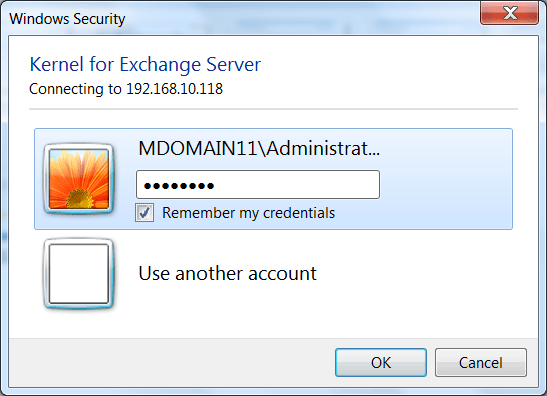 Now, you can preview the destination mailboxes in the Destination List.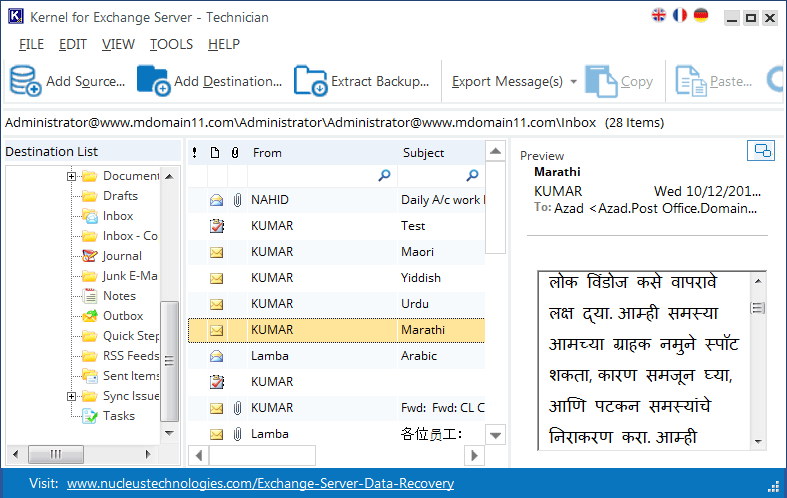 Right-click on a source mailbox or mailbox folder and click Copy Folder.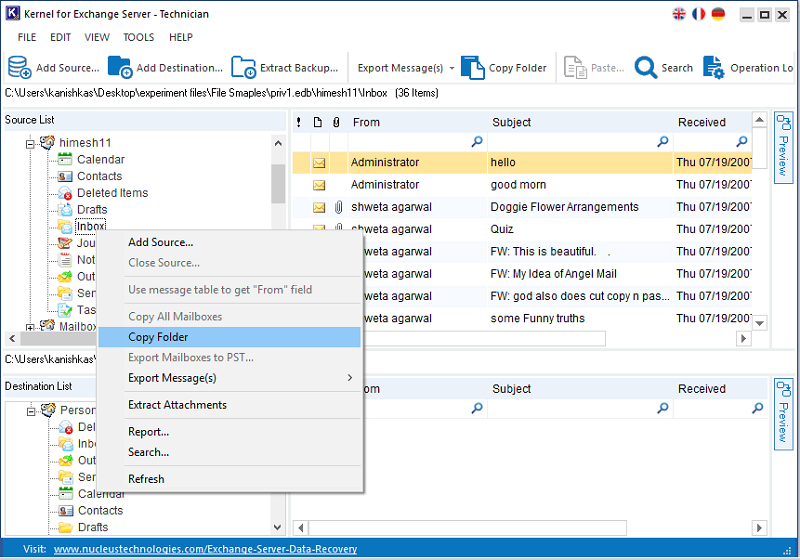 Right-click on a destination mailbox or mailbox folder and select Paste Folder.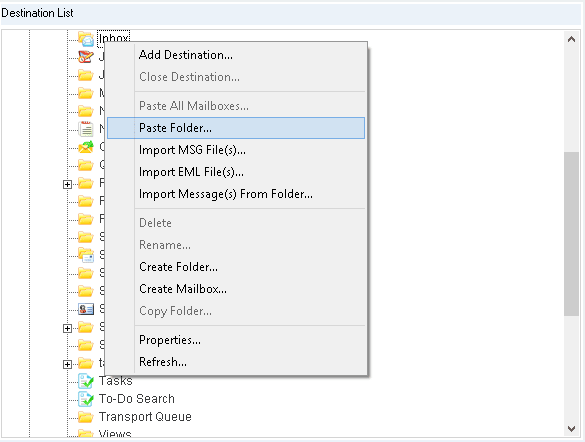 In the new dialog box, select the required options (Copy Subfolder and Create Hierarchy) and add the dates to filter according to dates. Finally, click OK.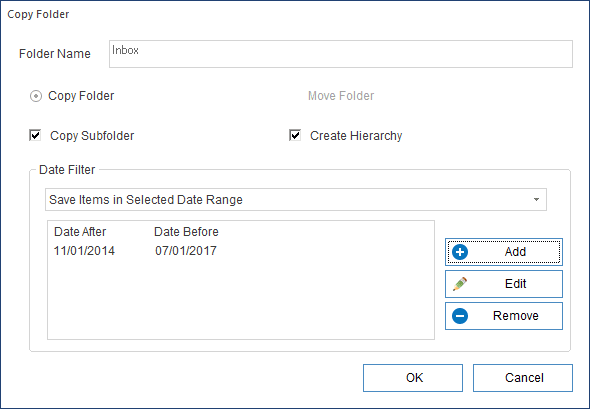 The folder gets copied to the desired destination.