Top 4 Google Drive Backup Tools in 2021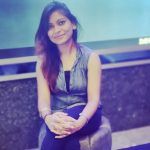 Read time 5 min
Google Drive, a popular Google Workspace or G Suite application for storing data online, is very much in demand nowadays. Both personal and business level users access this application from their personal system or mobile devices. But as users are getting used to the cloud platform, they realize the importance of Cloud backup. This is an informative article that discusses the importance and needs of Google Drive backup. Also, we introduce the top 4 trending Google Drive backup solutions that have the potential to make news in the very year 2021.
The Need for Google Drive Backup
Most of the Google Drive users are amazed to hear about cloud backup as they think the cloud platform is secure in itself. But there is a different story that each Google Drive user needs to understand – even the files and folders in cloud drive are vulnerable to inaccessibility issues. Go through the points given below to know why securing the Google Drive content is essential.
Facilitates quick recovery of accidentally or intentionally deleted Google Drive files
Secures Google Drive content from loss or deletion via the deprovisioning of licenses
Ensures all-time accessibility of Google Drive files in cases of G Suite app outages, ransomware attacks, and slow/bad internet performance
Useful for legal compliances, litigation holds, and references
Helps in restoring files or data lost from Google Drive or its shared folders
Ensures recovery in case of doss of data from synchronized Google Drive folder (as it causes data loss in cloud storage as well)
Compensates for the limitations of retention policies of Google Drive data and helps to recover deleted files from Google Drive
Know About the Top 4 Google Drive Backup Tools
It is difficult to find and list Google Drive backup tools as they own different features. However, we have listed a few tools that meet the basic Google Drive backup needs of all types of users.

A Quick Comparison of Top 4 Google Drive Backup Tools
On discussing the briefs about the top 4 Google Drive backup tools in 2021, we can slightly make a comparison and select the best one suited for our respective organization. While Kernel Google Drive Backup tool offers direct Google Drive to local system backup solution, the other three tools in the row are developed for Cloud to Cloud backup solutions including for Google Drive which means the data is transferred to another cloud destination which suits some businesses as they can anytime restore the data from that cloud destination to the original location without any on-premises infrastructure. On the contrary, some organizations are bound to legal compliances and need to hold all business data as a record or for future references which can be ported or available all the time even without the internet obligations, for those the Kernel Google Drive Backup would be the best choice.

StorageCraft, SpinBackup, and Backupify tool support scheduled backup for Google Drive content including additional backup and recovery services for G Suite, Microsoft 365 (Office 365) as mentioned above. Kernel Google Drive Backup is a standalone platform for adding batch user accounts using super administrator credentials and CSV file delivering quick, flexible, and automated Gmail, Contacts, Calendar, and Google Drive backup.
So, seeking the existing and long-term requirements of the businesses, it would be easier to go for the best option amongst the four top Google Drive Backup tools. So, choose wisely and secure your Google Drive content forever.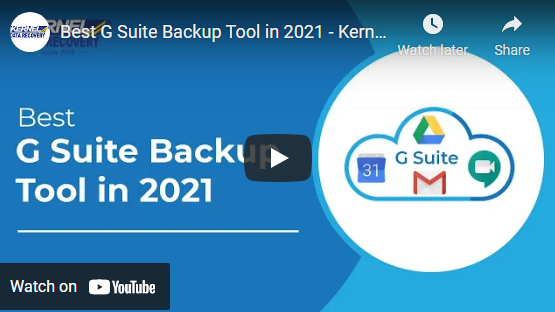 Conclusion
Google Drive backup is essential for many businesses which focus on safeguarding Google Drive content from any sort of data loss or inaccessibility threats. We have discussed the best and top-ranked Google Drive backup solutions to let users choose the most suited one for their business.