Read time 6 min
If you are looking for solutions to fix a corrupt or broken MKV file, then you are at the right place. In this blog, we are going to discuss methods to fix corrupt or broken videos. Before going for the solution right away, let's first know what an MKV file is and how to know if it is corrupt.
What Is An MKV File And How To Know If It Is Corrupt Or Broken?
MKV, launched in 2002 in Russia, is a video file format that stands for Matroska Video files. Commonly people know MKV as an audio or video compression format, but they actually are multimedia container formats. This format is not playable for every media player, and hence sometimes it doesn't play on your regular media player. You know a file is corrupt or broken when it starts behaving differently, like unable to play video, video quality is choppy, jerky, black/white screen appears anytime, video breaks while playing, video freezes anytime, etc.

Instant Solution
Try Kernel Video Repair tool to repair corrupt/broken video files MKV, MP4, MOV, MPEG, AVI, WMV, FLV, 3GP, F4V, etc. It can also repair multiple video files at a time without any file size limitation.



* Download trial version and save repaired video upto 30 seconds for free.
Reasons And Solutions To Repair Corrupt Or Broken MKV Video File Manually
Let's know how to repair an MKV file manually by discussing a few manual hacks and methods:
Download or Transfer MKV File again

Sometimes the problem is not with the video file, but it is with the medium you used to get it into your system. If you have transferred or copied the video from a pen drive or any other source and the transfer was not successful, then your file may get broken, and you can face this issue. Similarly, if you have downloaded the video from somewhere and the download was not successful or complete, then also the file may get broken, and you can face the issue. It is suggested that you download or transfer the video again, successfully and completely this time, and check if the problem persists.

Right Codec for the File Format

Another reason why you can't play an MKV video on your media player is that you do not have the right codec for it. As we have already discussed, an MKV file isn't playable in every media player and it is because not every player has the right codec set for MKV files. In this case, you have two solutions for your media file:

1- Download the right Codec set for it

2- Play on any MKV supportive media player

You can easily play MKV files on VLC Media Player, MKV Player, etc. or try downloading codecs from a trusted source.

Update Display Drivers of the System

If you have everything right at the place (like your file is complete and has no issue and your media player supports MKV file), and still, you are not able to play the video. It might be happening due to the outdated version of Display Drivers or Video card Drivers. Try updating your display driver from the Control Panel Device Manager and play the video again.
Repair Corrupt Or Broken MKV Video File With An Advanced Video Repair Software
If none of these solutions work for you and you can't figure out any other solution, then this automated method is your last resort as the probable reason now would be the corruption in your video file. In this method, we will use a professional tool that is Kernel Video Repair Tool. The tool supports the repair of almost all types and formats of video files being in any corruption level smoothly and saves repaired files to the specified destination folder location. It integrates a simple GUI along with minimum steps for the repair for a quick and efficient process for users. The repair tool supports all Windows OS versions and video files from all possible devices and resources. Follow the below-mentioned steps, and this method will give you guaranteed results:

1- This is the homepage of the tool, here click on the Add icon to add a video file.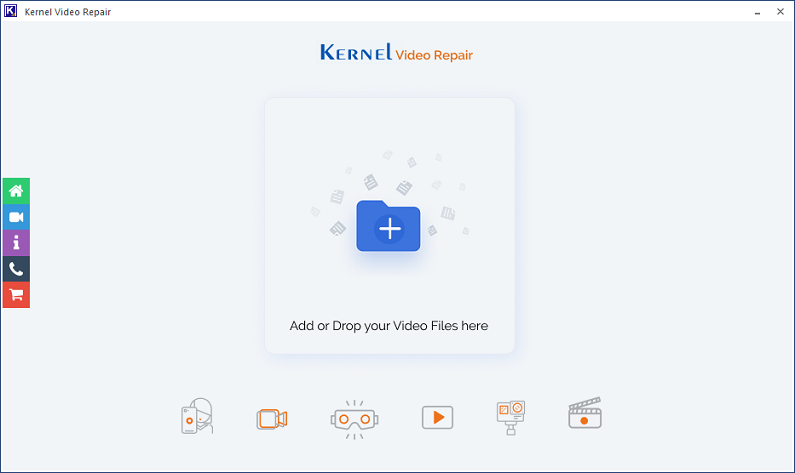 2- In the next step, select the video file that you want to fix and click on the Repair Files option.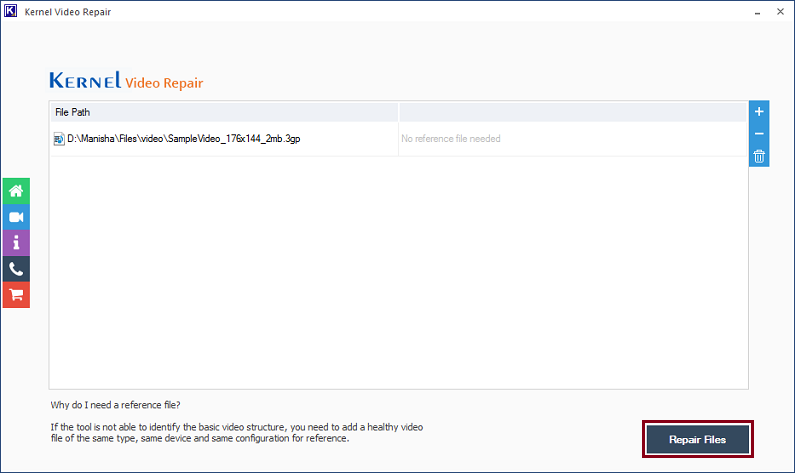 3- After clicking on the Repair Files option, the tool will show you the option to save the file in the system, select the desired location, and click on OK.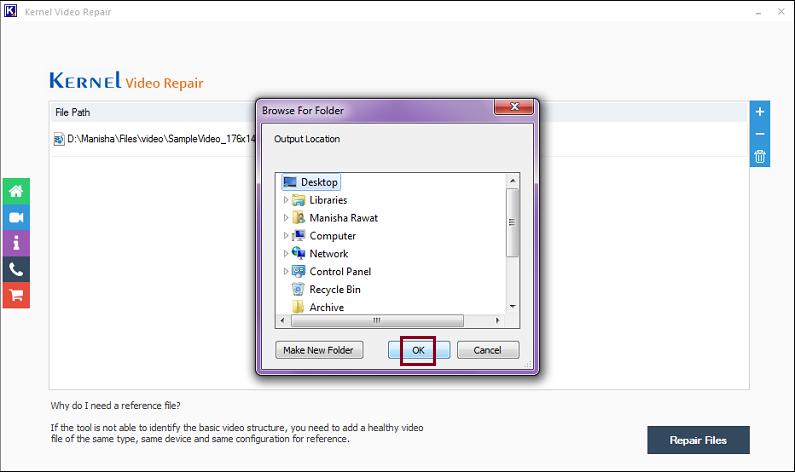 4- Clicking on OK will take you to the next page, where you will see the ongoing repairing process. Wait for the process to finish or click on the Stop button to stop it anytime in between.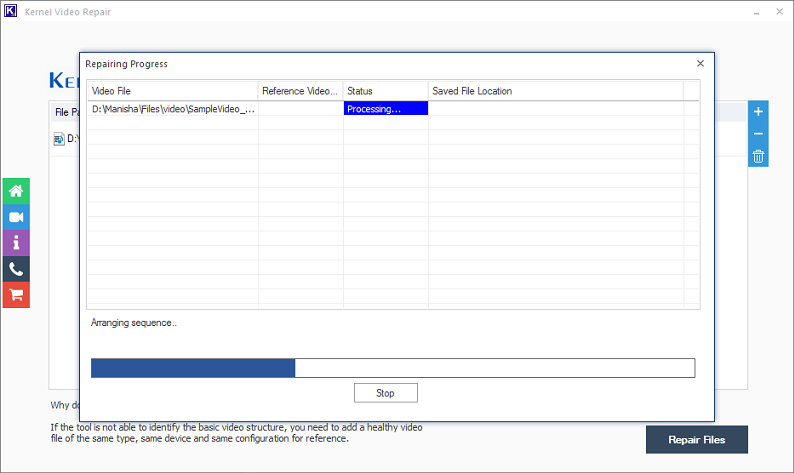 5- Once the repairing process is over, click on the Close button to finish it.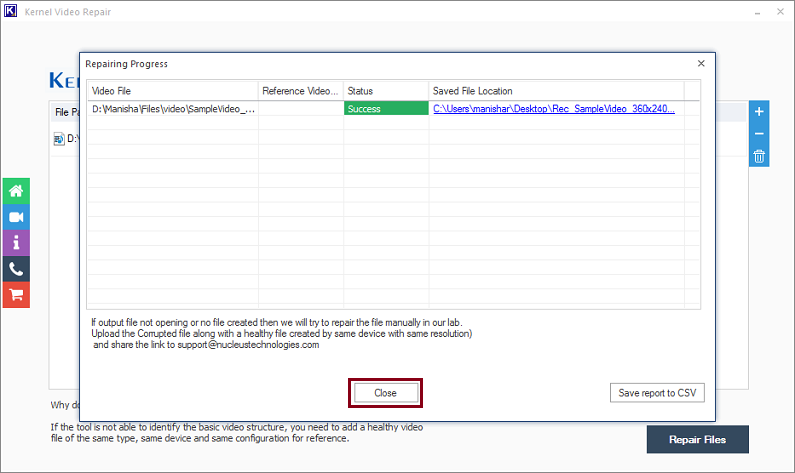 Conclusion:
We have discussed how one can cure a corrupt or broken MKV video with the help of various methods. The methods we used included a few manual hacks and a one-shot automated method that solved all the issues with the MKV file. Manual methods are not always reliable and result-oriented. Hence, if you are a bit short on time, it is suggested to go directly for the automated method with the Kernel Video Repair tool. Hope this blog helped you well with your issue. To explore the features of the tool, try its trial version for free.