Read time: 6 minutes
You all are aware of Microsoft Office versions like 2019, 2016, 2013, 2010, 2007, 2003, XP, 2000, 1997, and 1995. It was introduced in 1989, and you have been using the same installed on your PCs. But later, Microsoft came up with a bunch of cloud-based services and apps through Office 365, which was renamed Microsoft 365 in 2020. It was meant for the same purposes with some new and enhanced features created as per the requirements of its different user groups, viz. personal, business, enterprise, and institutions. You can now avail all these features online without installing the program on your device, which can be used easily from any location, at any time, and on any device using the credentials of your account. Here, we will discuss the various user groups, features, and their merits and demerits.
Various Editions of Microsoft 365
HOME- It is meant for a few persons for personal use only.

Microsoft 365 Personal- 1 person
Microsoft 365 Family- 1-6 persons
Office 365 Home & Student 2021

BUSINESS- It is meant for small businesses. Allows usage for up to 300 persons.

Microsoft 365 Business Basic
Microsoft 365 Business Standard
Microsoft 365 Business Premium

ENTERPRISE- It is meant for bigger organizations. It is for enterprises with user numbers exceeding 300.

Office 365 E3
Office 365 E5
Office 365 F3 (Formerly F1)
Features of Microsoft 365
Apps and Services
Word: To do Word processing tasks like creating and editing text documents (like contents, letter, resume, etc.)
Excel: It is a spreadsheet application.
PowerPoint: It is an application for presentations (creating and showing slideshows).
OneDrive: A cloud-based storage of files and documents.
OneNote: Digital notebook for saving your notes.
OneNote Class Notebook: An application to create class notebooks for each student personally; educators' notebooks can be shared with all students for collaboration.
Planner: An application to create, assign, discuss and check tasks in a team.
PowerApps: For the development of applications as per needs.
Power Automate: An application to create automated workflows between apps and services for synchronization of files, getting notifications, collecting data, etc.
Search: Helps you find information about anything you want.
Sway: A story-telling application that helps in creating and sharing interactive reports, presentations, etc.
To Do: Helps you manage your tasks.
Whiteboard: Digital canvas for collaboration in hybrid workspace and class.
Forms: Helps in the creation of surveys.
Delve: You can navigate, explore, and discover people and information across Microsoft.
Graph API: Enables users to access Microsoft cloud service resources.
Kaizala: Application for messaging, calling, sharing text, audio, and video personally and in groups.
Lists: Application for tracking information and organizing your work.
Skype: For calling, video calling, meeting, messaging, and sharing files.
Outlook email: An email application.
Briefing Email: Finds actionable tasks in Outlook.
Editor: Helps you to check spelling and grammar etc. to enhance writing skills.
Publisher: An application to manage page layout and designing of content.
Access database: A tool for the management of information to store, refer to, report, or analyze the same.
Groups: For collaboration and sharing resources among Group members.
Teams: For collaboration using instant messaging, video calls, and sharing files.
Exchange Online: A cloud-based version of the conventional Exchange Server.
SharePoint: For collaboration, sharing of files, and management of documents.
Intune: It controls MDM (Mobile Device Management) and MAM (Mobile Application Management).
Azure: Offers cloud-based services like computing, analytics, storing, and networking.
Yammer: Connects employees of an enterprise.
Salient Features
Co-writing or co-authoring in real time: Team can share, edit and update shared documents in real-time as part of a collaboration with details of the editing member and editing time besides the facility of reverting a file to its previous version.
Skype for communication with colleagues: Meant for instant messaging, virtual meeting organization, screen-sharing, audio, and video conversations.
Power Map: Helps you analyze, visualize, and share insights into data.
Planner: Purposed for the management of projects which helps in the creation of workflow and assigning tasks to people in the flow.
Clutter: It analyses your mailbox activity and forms a list of messages based on priorities or importance. It then moves the less important messages to the Clutter folder, which you can read later as per your need.
Resumption of reading: It is very difficult to read accumulated unread messages. This feature helps you resume reading where you had left last.
Lync 2010: It is an IM Client which helps you to conduct online meetings.
Send links instead of files: Sharing files needs a lot of space. To reduce this space consumption, you can instead share the link.
MyAnalytics: It monitors and analyzes the time spent on your work. This helps you decide and manage your time accordingly.
Sway: It is a story-telling app to express your ideas using a web-based interactive canvas. You can drag and drop your text, images, videos, charts, and index on your canvas directly during your presentation.
Comparison of Microsoft 365 Plans
Microsoft 365 Home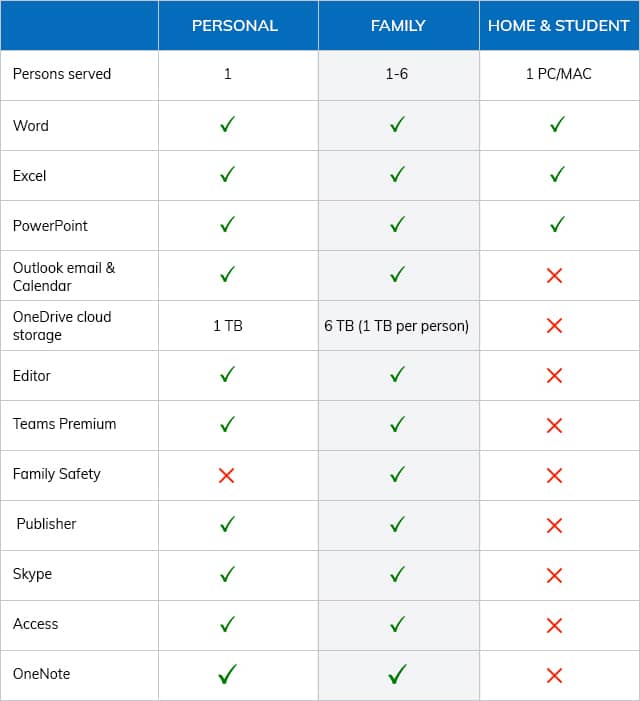 Microsoft 365 Business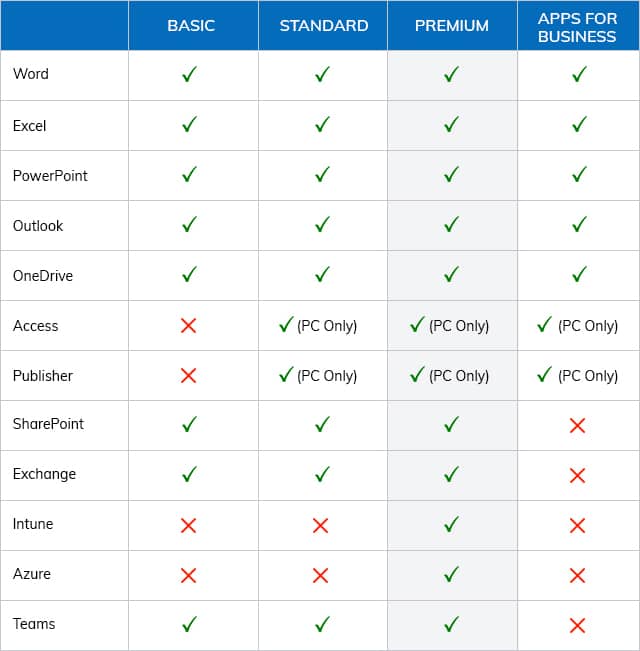 Microsoft 365 Enterprise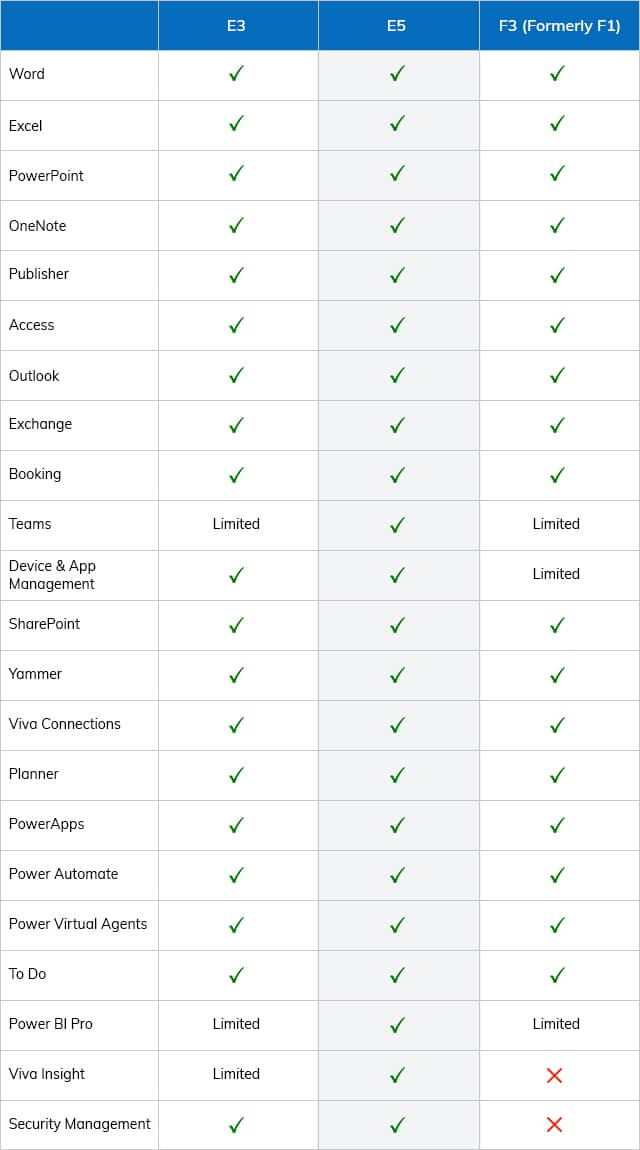 Merits and demerits of Microsoft 365 Suite
Advantages
It can be accessed at any time, anyplace, and on any device using the credentials of your account.
Files can be shared easily.
Groups can also edit the files shared.
Disadvantages
An internet connection is essential.
A subscription is needed. You need to buy a pack/license.
There are security threats as data on the cloud can be hacked.
It is mainly for business purposes.
Conclusion
In the present blog, we have introduced Microsoft 365 Suite and discussed the salient features of the same with its merits and demerits. We have also endeavored to present comparatives of various versions to help you know and understand which version and plan are most appropriate for you. We are also intensely concerned about the security and safety of your data. So we would also like to bring to your notice that there may be scenarios and possibilities when your Microsoft 365 data gets deleted or becomes inaccessible. In those cases, you need a strong and powerful yet easy-to-use tool like Kernel Export Office 365 to PST. It helps you to save Office 365 or Exchange data to Outlook PST file. We hope you find this information helpful.