Read time 5 minutes
Summary: Kernel OST Viewer is a user-friendly tool for accessing OST files without Exchange Server or Outlook. It has received positive reviews and doesn't modify data. For saving options, consider Kernel for OST to PST Converter, which offers compatibility with various formats and a free version for limited items.
Kernel OST Viewer proves to be an indispensable solution for situations where you require seamless access to an OST file without the necessity of an Exchange Server profile or Outlook installation. Its sleek and user-friendly interface ensures quick and direct access to your OST file without any unnecessary delays. Thanks to its exceptional performance, this tool has garnered widespread acclaim, with numerous glowing reviews from satisfied users, which you can find on http://download.cnet.com/windows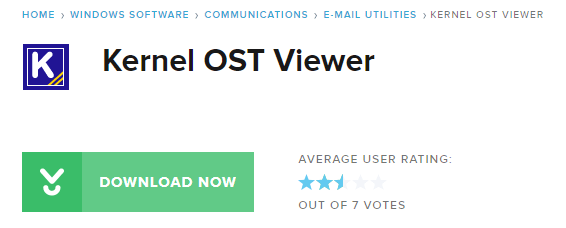 Scoring a respectable 2.6 out of 5 stars, Kernel OST Viewer has clearly garnered a positive response from over half of its users. In fact, 4 out of 7 users have rated this tool with 3 stars or more, highlighting its effectiveness and reliability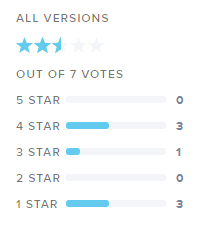 About Kernel OST Viewer
Kernel OST Viewer stands as a free, versatile tool capable of opening both healthy and corrupt OST files with ease. Additionally, it offers the functionality to generate various reports, including those based on mail flow, item types, and user interactions. Furthermore, users can conveniently copy and print emails in TXT and HTML formats, adding to its utility and convenience.
The key advantage of using the OST viewer lies in its independence from a connection to the MS Exchange Server to access mailbox content. Moreover, it ensures data integrity by refraining from making any modifications to the hierarchy or content of the OST files.
Why is Kernel OST Viewer different?
Kernel OST Viewer boasts numerous advantages that distinguish it as an exceptional tool:
Its ability to open both corrupt and password-protected OST files sets it apart.
Users have the capability to view complete emails, including subject lines and attachments, providing a comprehensive email viewing experience.
It provides a 'search' option which allows the user to search OST file within the disk.
Users can copy and print the emails in TXT and HTML format.
It displays all the content of mailbox like emails, attachments, contacts, calendar, notes, deleted items, etc.
The CNET data shows that majority of the users are satisfied with the tool's performance. Let's read some reviews of the users.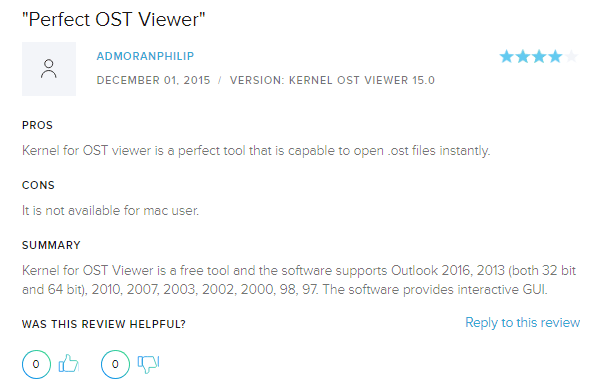 How does Kernel OST Viewer works?
Utilizing Kernel OST Viewer is a straightforward process that requires no technical expertise. Here's a step-by-step guide to the entire procedure:
Launch Kernel OST Viewer. In the Source File Selection window, browse and select the OST file (you can locate it using Search too).

An Information window will tell you about various features and advantages of Kernel OST Viewer. Click Finish to move further.

The tool scans the whole OST file and displays its content. You can click on any folder in the Folder List, and get a clear preview.
Kernel OST Viewer stands out as the most popular free OST viewer accessible on the CNET download site. Its array of advanced features sets it apart as a unique and invaluable tool. This viewer offers compatibility with all versions of MS Outlook and MS Exchange Server, and it can seamlessly operate on any Windows platform.
Is it possible to save the OST file data?
While Kernel OST Viewer offers the ability to view OST items, it does not include saving options. To preserve the content of an OST file, consider using the Kernel for OST to PST Converter tool. This tool boasts a user-friendly interface similar to Kernel OST Viewer and provides the capability to save OST data in a variety of formats and destinations, including PST files, MS Exchange Server, Office 365, and more. Additionally, it allows users to save individual items in formats such as MSG, EML, TXT, RTF, PDF, HTML, and MHTML. The free version of this tool permits the saving of up to 25 items per folder in select formats.