Fix G Suite Not Syncing with Outlook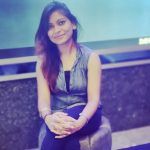 Read time 5 min
Here, we are going to see some troubleshooting solutions to fix the synchronization issues between G Suite (Google Workspace) and Microsoft Outlook applications.
G Suite is a Google product, a developed form of Google Apps, which was introduced in August 2006. It is a single platform to hold cloud computing, productivity and collaboration tools, software and products.
Its components are –
Gmail, Hangouts, Calendar, and Currents (communication)
Drive (storage)
Documents, Sheets, Slides, Keep, Forms, and Sites (productivity, collaboration)
Admin panel and Vault (management of users and services)
Jamboard (interactive digital whiteboard)
There are three G Suite Plans – Basic, Business, and Enterprise, out of which users can purchase any as per their requirements.
Outlook application, just like with Exchange Server, allows synchronization with the G Suite application. This is possible using the free G Suite Sync for Microsoft Outlook (GSSMO) application.
But this synchronization is vulnerable to certain issues like no updates in content, halted sending/receiving, missing data, etc.

Instant Solution
Download Kernel G Suite Backup tool to import G Suite/Google Workspace data, including Emails, Contacts, Calendar, Google Drive, Hangouts conversation etc. to MS Outlook in few clicks.



About GSSMO
G Suite Sync for Microsoft Outlook is a synchronization utility that allows users to synchronize G Suite/Google Workspace data with the Outlook application.
Users can download G Suite Sync for Microsoft Outlook from the official website to use it on the Windows systems. To use the GSSMO, users must have a paid G Suite/Google Workspace account. It synchronizes emails, contacts, calendars, tasks, notes, journals, etc. exclusively between G Suite and Microsoft Outlook application. Using the GSSMO application, users can synchronize and import data from G Suite to Outlook using its profile.
Important Points Related to GSSMO
Attachments with size up to 20MB only will get synchronized
Message flags appear as a star
Follow up reminders and dates can be utilized in Outlook after import but not synced with Gmail
Outlook Rules, signatures, account settings, and category assignments, do not get synchronized or imported
Folders become G Suite labels
With the provision of G Suite and Outlook synchronization, there are chances of issues as well, which hampers the flow between two programs.
Resolve G Suite Synchronization Issues
Perform these workarounds to resolve the synchronization issues between G Suite and Microsoft Outlook applications.
Perform Re-synchronization
You can try re-syncing the data from G Suite Sync for Microsoft Outlook (GSSMO) in the following manner.

Launch the running GSSMO application and click on the View sync status.
The Synchronization Status dialog box will get opened. Select the G Suite programs (Google Contacts, Google Mail, Google Calendar, etc.) as per your choice, and click on Re-sync.
Next, you have multiple options under re-syncing to customize the process like Overwrite or Delete and Re-sync.
Note: Selecting the Overwrite option would overwrite the Outlook local profile data with the chosen Google data but maintains color categories, distribution lists, follow-up flags, etc.
If you select the Delete and Re-sync option, then the local profile data of Outlook would get deleted, and re-syncing is performed for the selected Google applications. Here, the Outlook specific data like color categories, follow-up flags are not preserved rather got removed with the local profile data. Therefore, the Overwrite option is preferred over the Delete and Re-sync
Finally, click on the Re-sync option to start the re-syncing process between G-Suite and Outlook.

Modify G Suite/Google Workspace Profile
Users are advised to remove the current Google Workspace profile and then re-create a new Google Workspace profile as doing this would fix the synchronization issue.

Open Control Panel on your system.
Navigate to Mail>Show Profiles.
Select the current G Suite profile and click on Remove to delete it.
Next, launch the GSSMO program and create a new profile and use it for the synchronization process.

Update MS Office
If the Outlook application is unable to display Windows Search results on particular Windows versions, then they should try to update the Microsoft Office program with the available updates.

Start your Microsoft Outlook application and click on File.
Click on Office Account and the select Update Options.
Now, click on the Update Now option. The scanning for available updates will start.
Wait for the scan completion and then proceed with updating the Office program using the available updates.
Backup G Suite Data to Avoid Data Loss
For accessing G Suite data uninterruptedly, even if G Suite is facing some issues, we recommend backing up the G Suite data using the Kernel G Suite Backup tool. It is a professional tool that allows users to backup entire G Suite content like emails, Google Drive, Contacts, Appointments, Calendar, etc.
It backs up mailboxes in Outlook PST file format. Other than PST, it supports email backup to MSG, HTML, MHTML, DOCX, DOC, PDF, EML, etc. It backs up data selectively using its smart filters. Also, it facilitates automatic backup from multiple G Suite accounts with a CSV file or a Super Admin account.
Summary
This blog is to suggest resolutions to synchronization problems between G Suite and Microsoft Outlook, performed by the in-built GSSMO service. Also, for secure backup of G Suite data, we have suggested an automated solution.