Welcome screen of the Office 365 Migrator for GroupWise with two migration options.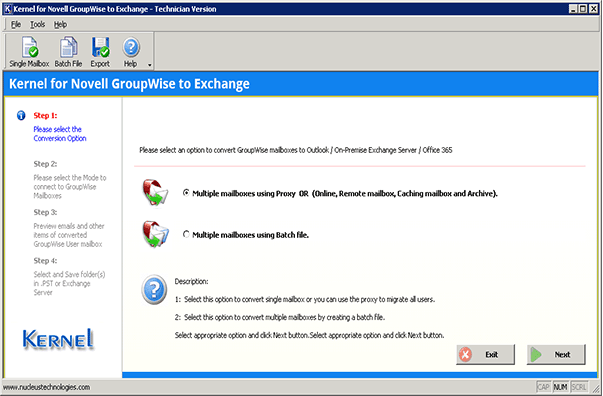 Connecting to Novell GroupWise server to start Office 365 migration.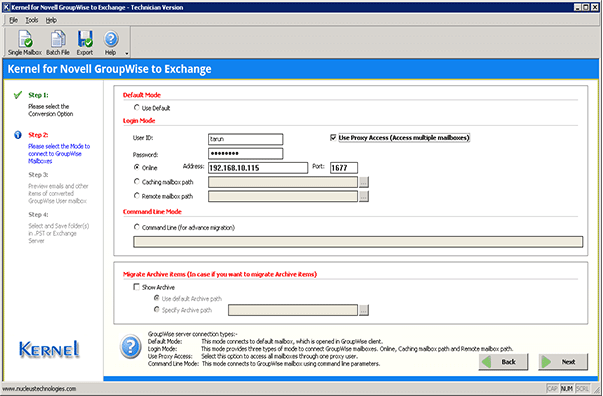 Preview of GroupWise items after the scanning of mailboxes.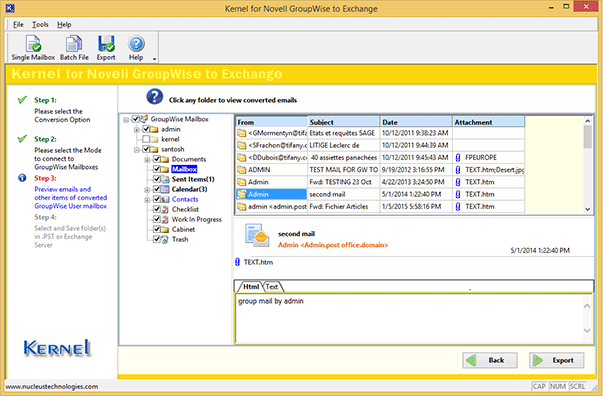 Options to save GroupWise mailboxes to Outlook PST or live Exchange/Office 365.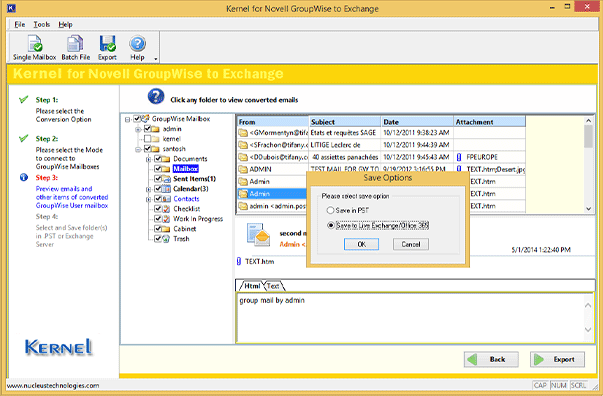 Providing Office 365 credentials for migration.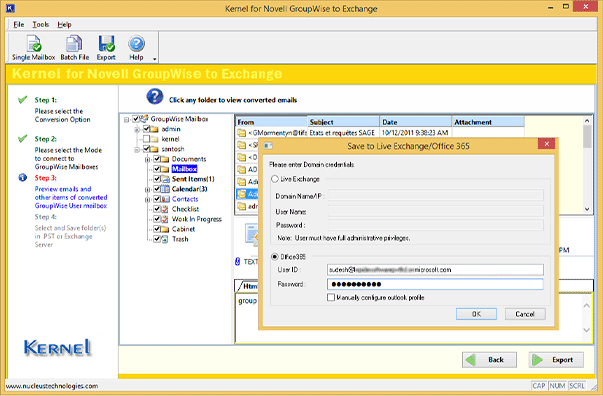 Confirming the destination Office 365 credentials.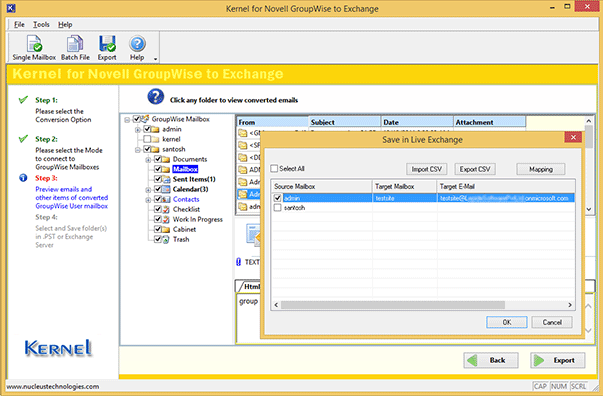 Selecting the target mailbox for mapping with the source mailbox.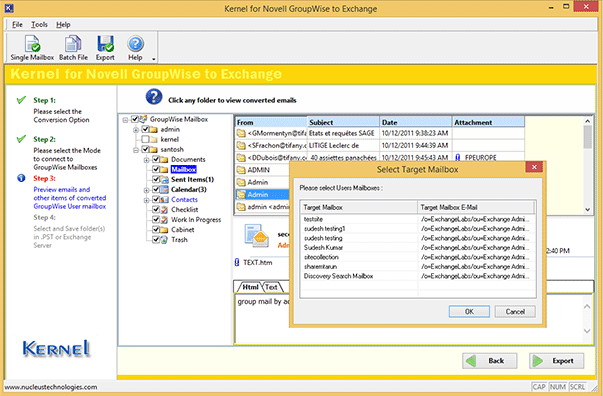 Applying filters to Novell GroupWise mailboxes before Office 365 migration.
Novell GroupWise to Office 365 migration process in progress.