How to Use Mac OLM Converter Tool?
Kernel Mac OLM Converter is the quickest software that runs in the Mac OS and converts single/multiple OLM files to PST files. Then, you can import the PST file into Outlook and use it.
In the Home screen of the software, click the Plus icon to choose OLM files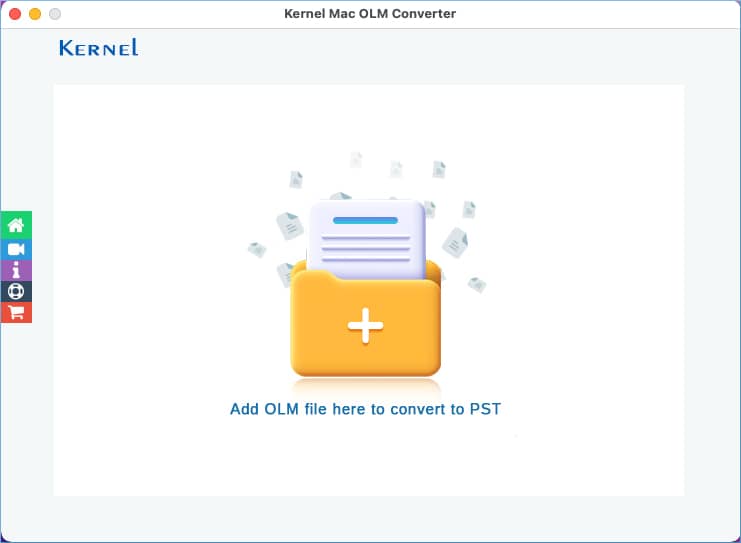 Go to the folder where you have saved the OLM files. Choose a file and click Open.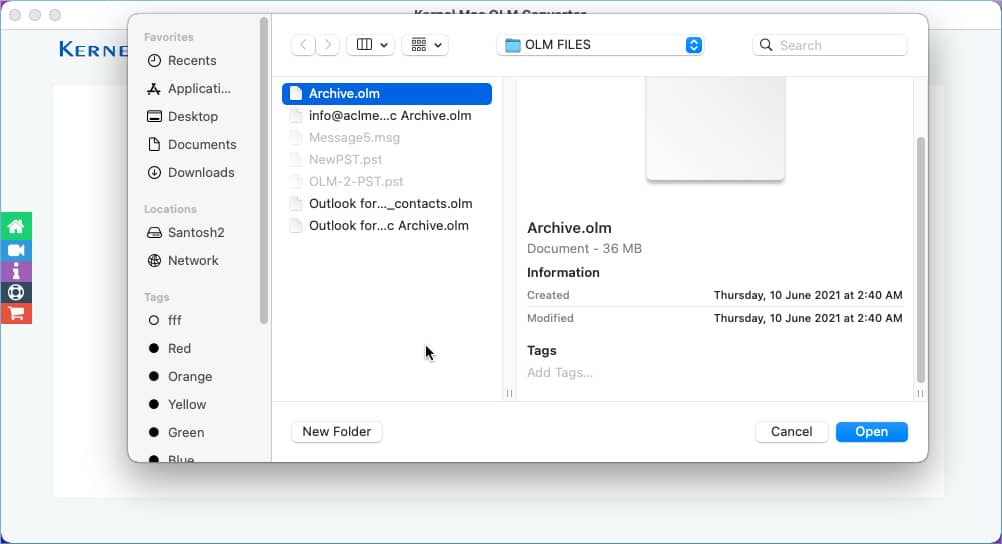 The software has selected the file. You can use the Add button to add more OLM files. Then, you can click the Set Filter and Migration button.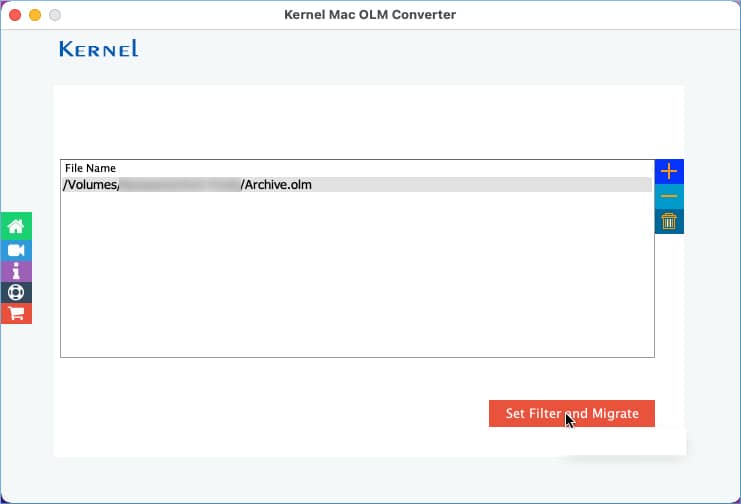 The software starts to load the content of OLM file. Let it complete.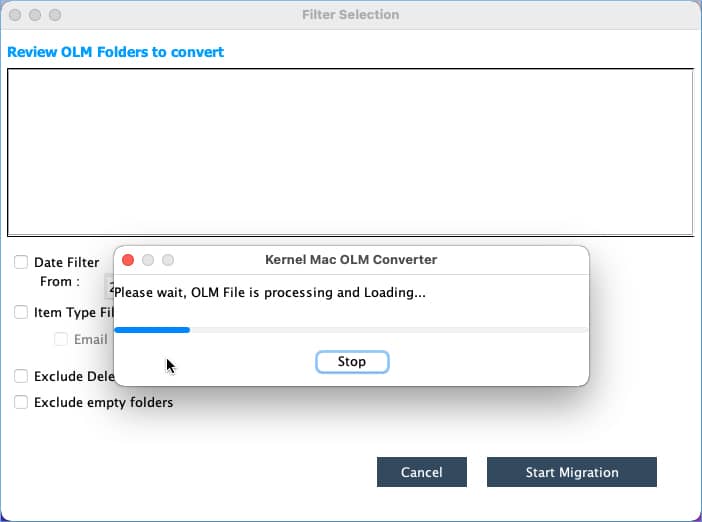 In the Filter page, you can apply Date Filter, Item Type Filter, Exclude Deleted Folder, and Exclude empty folder. Then, click Start Migration.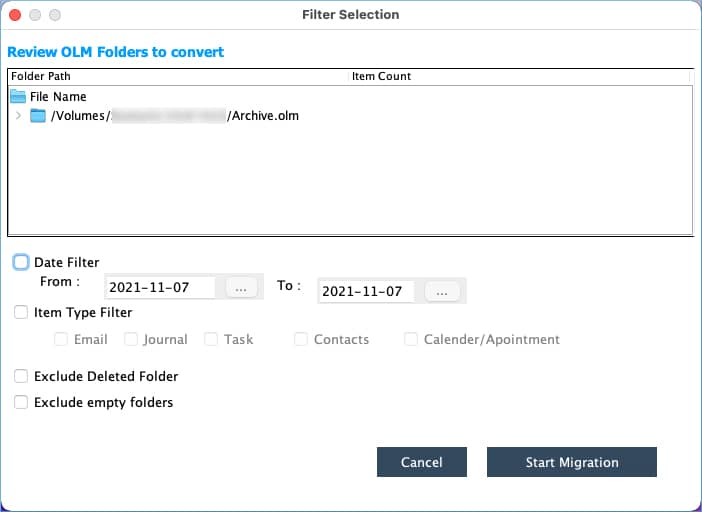 In the Save As section, provide a name to the destination PST file. You can apply tags and save it any accessible folder. Click Save.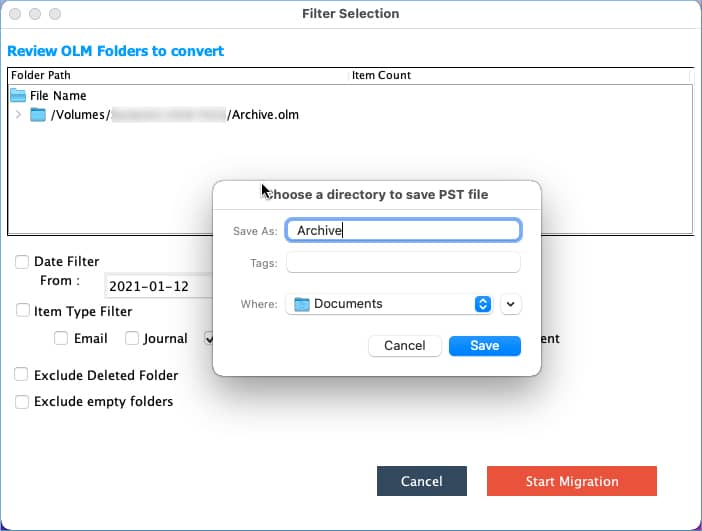 The Mac OLM file conversion process is complete successfully. Click OK.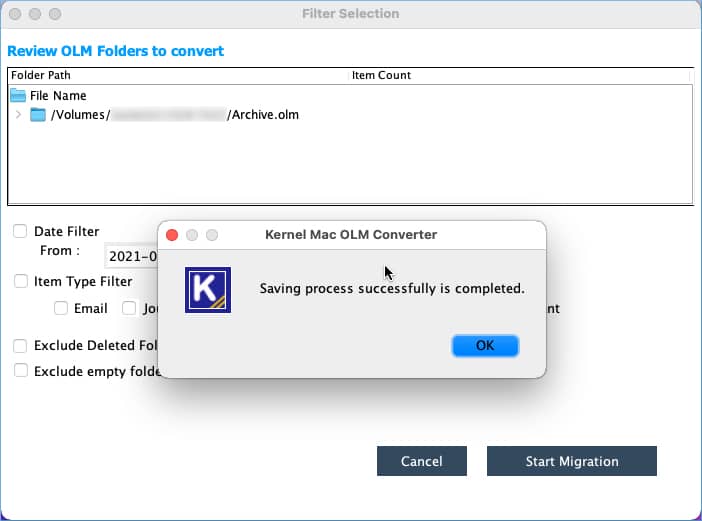 Import the destination PST file into Outlook and it will show all the content present in the folders.