Kernel Import PST to Gmail gives you the flexibility to import both single and multiple PST files to Gmail accounts. Let's have a closer look at the tool's working process to understand it better.
How to Import PST to Gmail
Download and configure the tool on your system.
Once you start the tool, the home screen of the software will appear on the screen.
NOTE : You can use a CSV file to add source and destination to the tool. For this, click Download Sample CSV File and download it. Now, fill the required details in this CSV file and import to the tool by clicking Import from CSV.
On the home screen, click Add in the Add Source section to add PST files. Select the PST files that you want to add and click OK.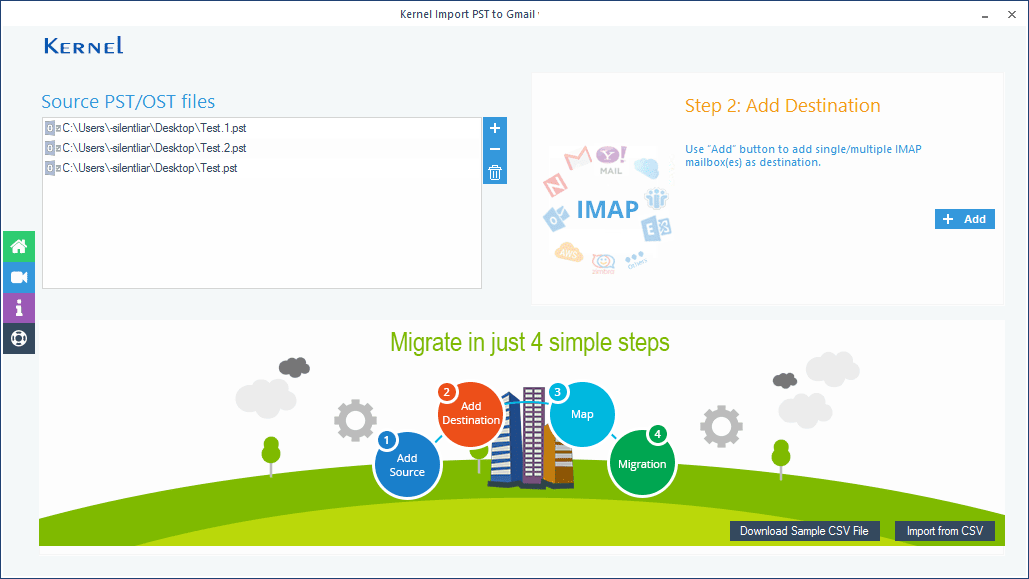 Note: you want to import a single PST file, then select the specified file only.
Once the PST files are added, click Add in the Add Destination Section.
In the Connect to IMAP Mailbox wizard, provide the credentials for your Gmail account, and then click Add. The Gmail account will be added to the tool.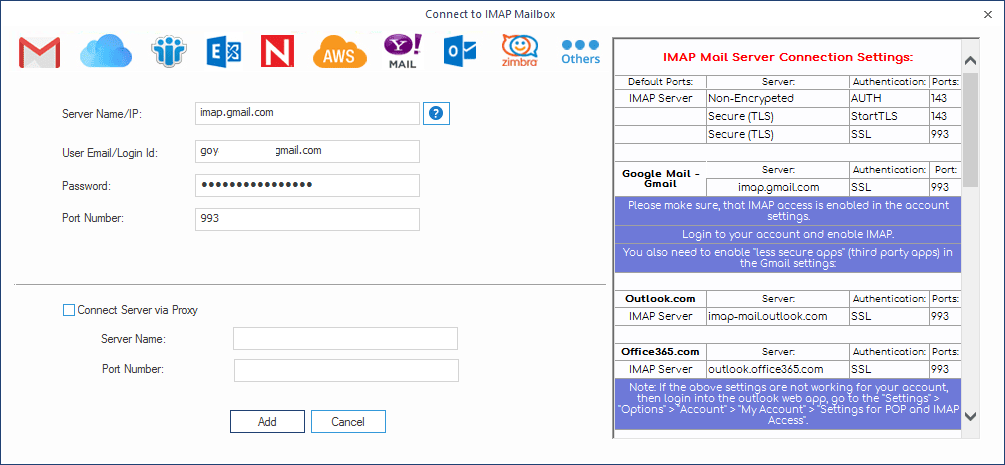 Note: If you are unable to login to Gmail with your password then enable 2-step verification in your Gmail account, and later try to login with the app password.
Once both the PST files and Gmail accounts are added, map each PST file with the specified Gmail account, and then click Set Filter and Migrate.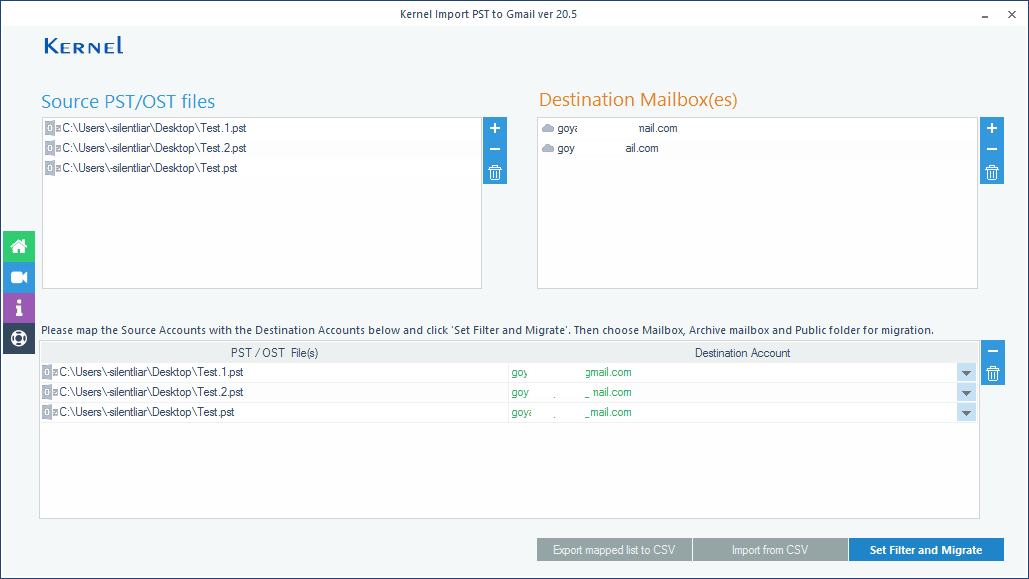 Note:You can add multiple Gmail accounts by clicking the '+'sign in the Destination Mailbox(es) section.
The Filter Selection window will appear on the screen; apply specific filters to the PST file's data, such as folder selection, date, item type, etc. and click I am OK Start Migration.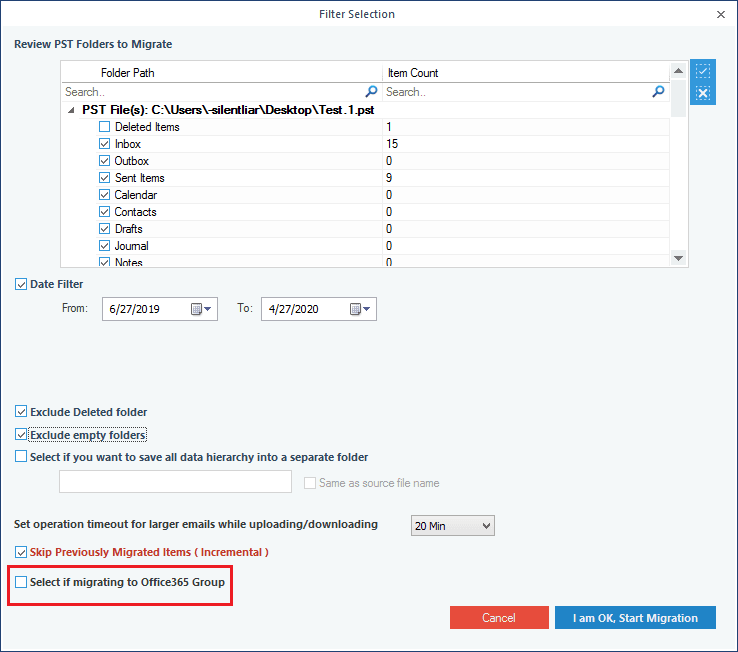 Note:If you want to migrate PST files to Office 365 Group, then click the 'Office 365 Group' option at the bottom of the screen.
The software will begin the import process; it will take some time depending on the size of the PST files. Meanwhile, you can see the progress on the screen.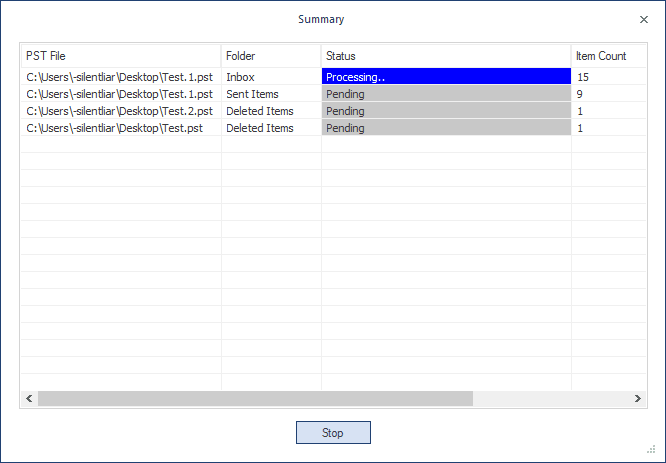 Once the import process is complete, a notification will appear on your screen confirming the successful import of PST, click OK to end the process.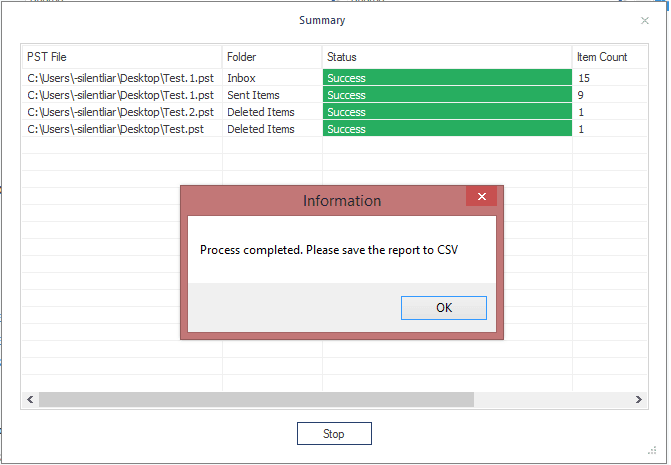 If you want to save the import process report, then click Save Report to CSV.