Have you ever found yourself deleting emails from your Outlook mailbox only to regret it later? It's a common occurrence, but there's no need to fret. Whether by one method or another, you can easily recover those accidentally deleted emails.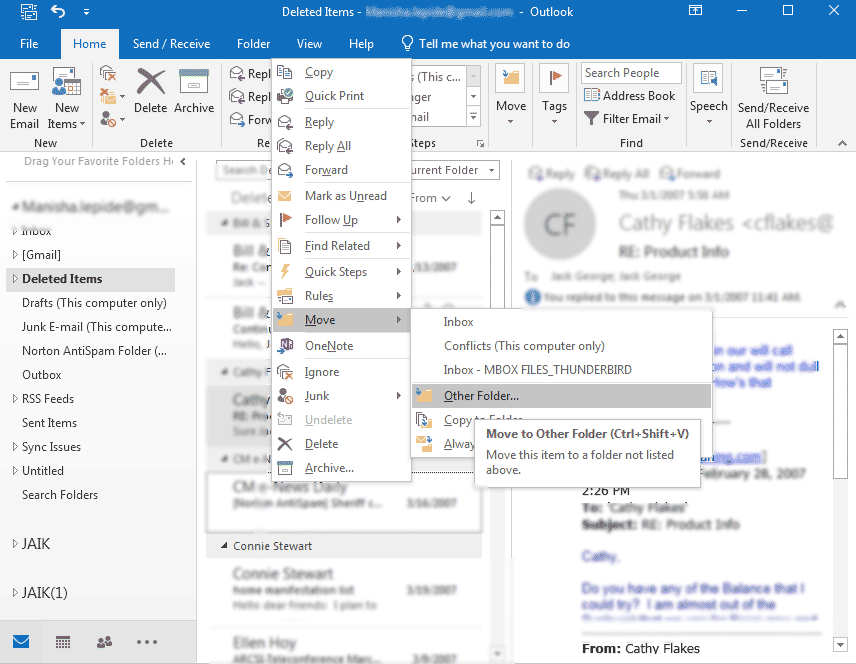 You have the option to retrieve deleted emails using Outlook. When you delete emails in Outlook, they are moved to either the Deleted Items or Trash folder. Simply navigate to the Deleted Items or Trash folder, locate the email you wish to recover, right-click on it, select Move, choose Other Folder, pick a destination folder, and click OK.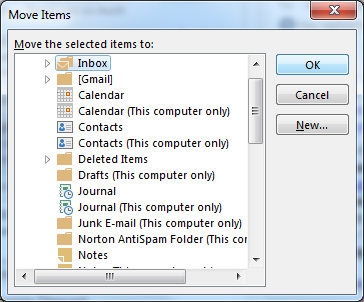 If you've employed Shift + Delete to eliminate the emails, they've been permanently removed. Should you find yourself in this situation, follow the steps below for handling permanently deleted emails.
Open Outlook and click on the Deleted Items folder. Now, select the Home button on the top and click on Recover Deleted Items From Server.
Now select the deleted email and check the Restore Selected Items box. Click on the OK to continue.
The designated email will undergo a recovery process. If this step proves ineffective, you should continue reading for further guidance..
When you intentionally or accidentally delete an email, contact, note, calendar entry, or any other item in Outlook, MS Outlook removes it from the folder, but the data remains in the PST file. The space created by the deletion is designated as empty, making it available for new data. Therefore, to recover deleted emails from MS Outlook, it is crucial to act swiftly and wisely (Avoid using scanpst.exe or other repair tools with the hope of retrieval). The most effective approach is to employ a third-party tool such as Kernel for Outlook PST Repair.
Run the tool and click on the Browse button. Select the desired PST and click on Next.
Have the preview if it is required and click on the Save button.
Select PST file (MS Outlook) and click on Next.
Apply the required filters and click on Next.
If you want to split the file, select your requirements from the drop-down. Add a prefix if required and click on Next.
Now click on the Browse button and provide a path to the file. Exclude any folder if required, and in the Saving Preferences check the box 'Save all emails (including deleted)' or 'Save deleted emails only' and click on Finish. Note: In this step, you can choose to recover deleted emails. You can select either 'Save all emails (including deleted)' or 'Save deleted emails only' as per our requirement. But keep in mind to not check the box 'Save all emails (Excluding deleted).'
Click on OK to finish the process.
Conclusion
The Kernel for Outlook Repair software is designed as the perfect solution for recovering deleted emails from PST files. Its specialized functionality is tailored to efficiently retrieve deleted emails and various other items from MS Outlook PST files. Thanks to its robust algorithms, you can restore a wide range of items, such as emails, drafts, calendars, journals, notes, tasks, and contacts, from the PST file. This tool supports the recovery of deleted emails from PST files generated by various MS Outlook versions, including 97, 98, 2000, 2002 (XP), 2003, 2007, 2010, 2013, 2016, and 2019.