Read time 7 minutes
Summary: Find the essential steps to recover deleted emails from a PST file in our comprehensive blog post. Whether using Outlook's built-in tools or advanced solutions like Kernel for Outlook PST Repair, we guide you through the process. Learn how to safeguard your email data, prevent overwriting, and efficiently retrieve lost messages for a seamless email recovery experience.
An Outlook PST file serves as the primary repository for messages, appointments, calendars, and more within Microsoft's Outlook email client. Accidental email deletions are a common concern for many Outlook users. Most storage systems have safeguards for deleted items, such as the Recycle Bin in MS Windows. However, what happens to permanently deleted files? The truth is, they aren't completely erased from your system until overwritten, usually due to low disk space.
These files' storage location is merely marked as available space, making recovery possible. Outlook also features a 'Deleted Items' folder in all versions, serving as a safety net for softly deleted emails. However, Outlook's Retention Period policy automatically removes emails from the 'Deleted Items' folder periodically. By default, the retention period is set to 14 days, but it can be easily customized to suit your needs.

Instant Solution
Try automated tool Kernel for Outlook PST Repair to repair corrupted PST file and recover deleted emails from Outlook 2019/2016/2013/2010 & 2007 PST file.
Reasons Behind Deletion of Emails
The main reasons for emails being lost from a PST file are:
Accidental or intentional deletion (emails deleted using Shift + Del keys).
Emptying of the deleted items folder by mistake.
Set retention period for deleted items is over
User has selected Outlook Advanced option "Empty Deleted Items folder when exiting Outlook"
Ways to Recover Deleted Emails from PST File
Method #1: Recover from Deleted Items Folder
You can easily recover deleted email messages that are still in the Deleted Items folder. Follow these step-by-step instructions for a successful recovery:
Step 1: Launch MS Outlook and click on the Deleted Items folder.
Step 2: Select the mails that you would like to move and finally select the folder in which you would like to move that.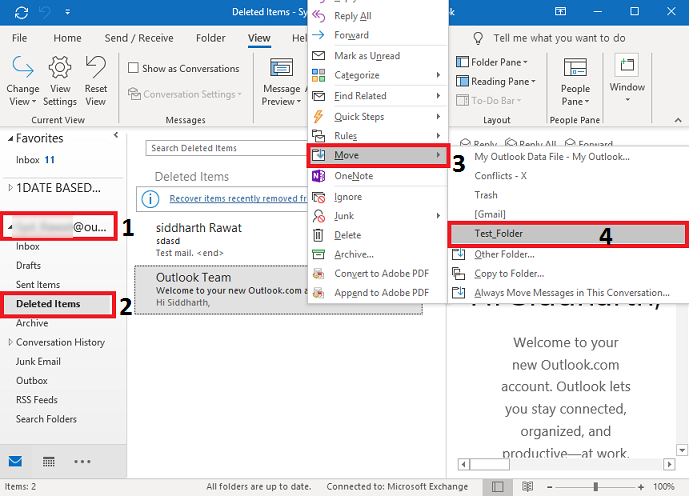 Step 3: If you have deleted some emails from this Deleted Items folder then also it is possible to recover the emails. Click on the Recover items recently removed from this folder link.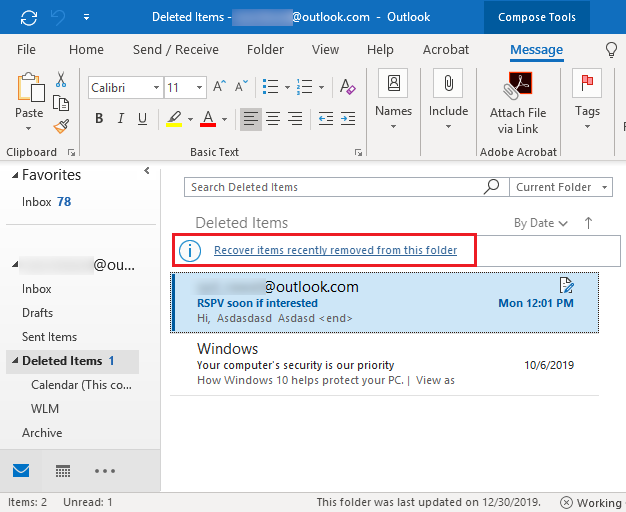 Step 4: Now, select the mails that you would like to recover and hit OK.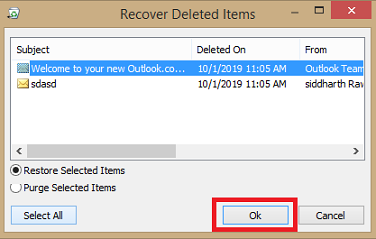 Step 5: Now check your Deleted Items folder. These items will be restored back to this folder. You can relocate the items to the desired location.
Similarly, you can also try recovering contacts, calendars, tasks, etc. from the Recoverable item folder of Outlook.
Method #2: Use Backup and Restore
One can quickly restore these permanently deleted Outlook items if the backup is available.
Step 1: Go to the Control Panel and search for backup then click on Restore my files.
Step 2: Now click Browse for Files or browse for folder to select a previously created backup.
Step 3: Next select a place to save your files.
The manual solutions provided above are effective as long as the file items are not permanently deleted, the retention period has not expired, and a backup is available for restoration. If these conditions are not met, alternative methods must be explored.
Method #3: Recover Using an Automated Solution – Kernel for Outlook PST
For the most effective and comprehensive email recovery, including the retrieval of permanently deleted items, Kernel for Outlook PST Repair stands out as a top-tier solution. This tool not only excels in email recovery but also addresses issues like repairing POP3 PST Files and resolving PST file access denied errors, solidifying its position as a leading choice in the email recovery landscape.
Step by Step Guide to Recover Deleted Emails from PST File
Step 1: Launch the tool and hit the Browse button to choose the PST file for recovery.
You can also search for a PST file when you are not aware of the location of PST file using the Search button.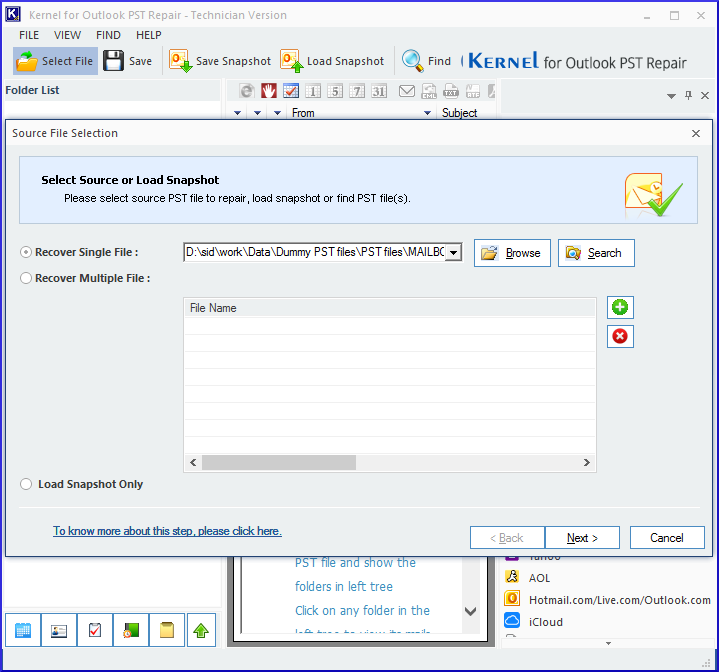 STEP 2: You can view all the content of the PST file, including the emails.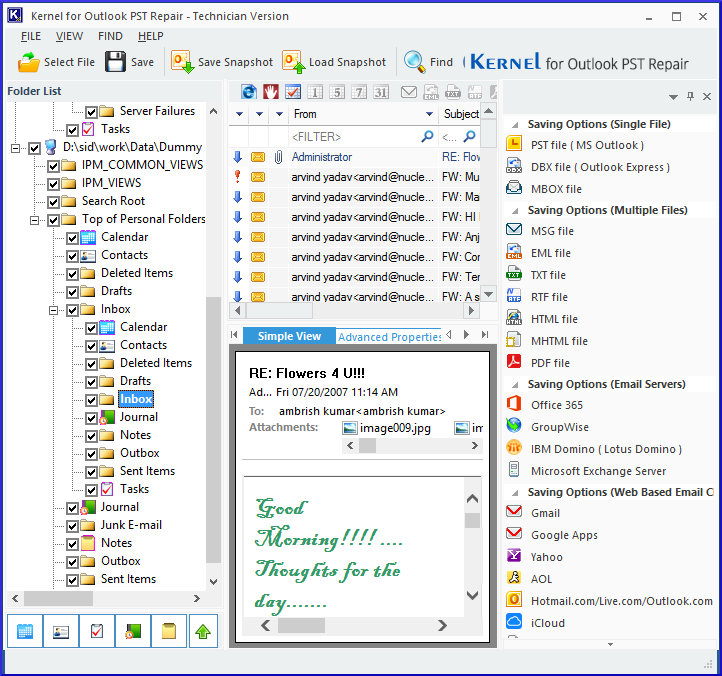 STEP 3: Choose PST file (MS Outlook) as the output file format to save the data of the repaired PST file and click Next.
STEP 4: Apply filters as required and click Next.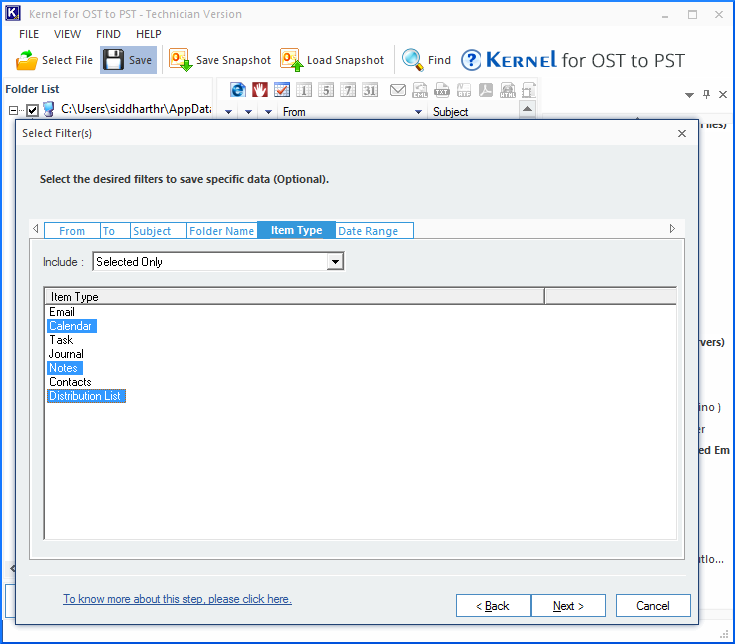 STEP 5: Provide the destination to save the PST file successfully, select Saving Preferences as Save all emails (including deleted), and click the Finish button.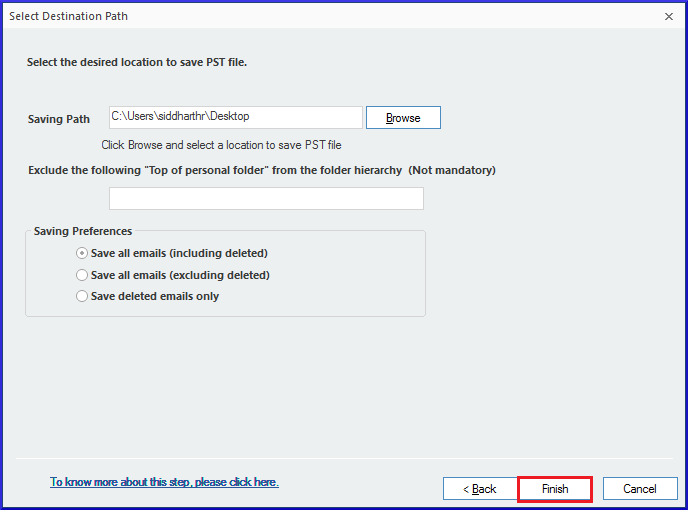 Once the PST file is saved successfully, the software will notify you as shown. Click OK.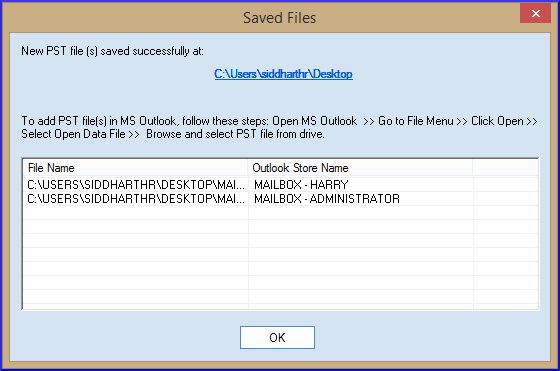 Final Words
When facing accidental email loss or deletion, it's crucial to refrain from compacting PST files or adding new data to avoid overwriting. Prioritizing email recovery is paramount. The built-in deleted item recovery method in Outlook is straightforward.
For more robust recovery options, Kernel for Outlook PST is highly recommended, capable of handling challenging issues like the notorious cyclic redundancy error while efficiently recovering deleted items.
Expert Reviews on Technet: Outlook 2013 very slow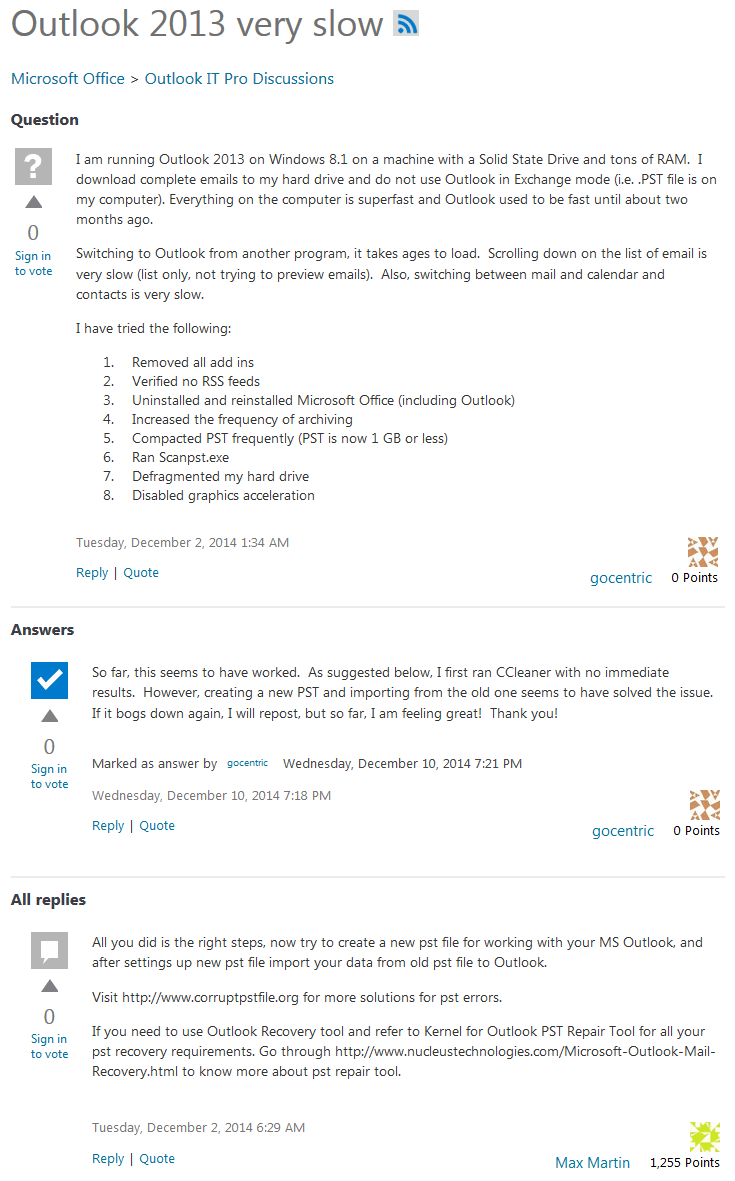 Expert Reviews on TechNet: Outlook 2013 is showing verifying Data Integrity