Read time: 5 minutes
Recently noticed that users are keen to know about the possibility to wipe a hard disk without deleting the Windows OS. So, the answer is yes, it's possible to wipe a hard drive without any disturbance to the installed Windows. Usually, this is done when one has to sell their PC after using it for some time.
Understanding the need to wipe a hard drive
If you manually perform the deletion of files and folders the Windows does not remove the "deleted" file instantly. Because windows remove that file's entry from its index. The actual data remains undamaged on the hard drive and are easily recoverable by using any Windows data recovery software. So, you must wipe the hard drive for the complete deletion of files and folders. After wiping the hard disk, you can reinstall Windows or reinstate a recovery partition without installing a new Windows.
Methods to Wipe a Hard Drive Without Deleting Windows
Whenever we wipe a hard drive, the main purpose is to make sure that the old data can't be recovered in any format i.e., complete deletion of data from the drive. Here are the different methods to wipe a hard drive without deleting Windows.
Method 1- Delete Manually
In manual deletion, one can delete all files from a hard drive manually. Most people prefer manually browsing the files and deleting them, but this is not the correct method to wipe the hard drive. Because if any of the Windows files got deleted, the process will stop, and you must, install a new Windows. Hence, this process doesn't seem to give any accurate results as it is considered the least secure and most risky method.
And even sometimes when we delete or empty recycle bin, we think that all files are permanently got deleted but they occupy the system storage space and are recoverable, so we must have some professional solution that deletes files permanently from your recycle bin.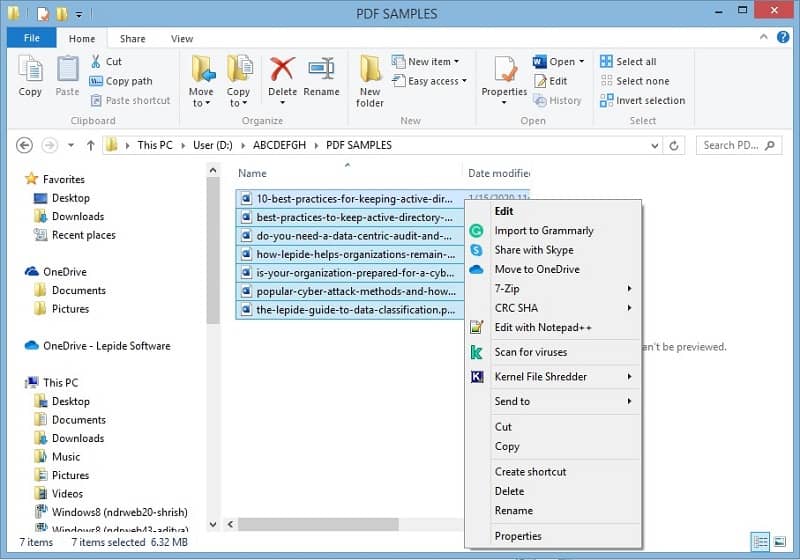 Method 2- Format the Hard Drive
Sometimes formatting a hard drive is the best method to clean everything. This is basically performed when you want to format the C drive which stores the Window installation. It means this method even doesn't seem to work in the case where you want to keep the Windows.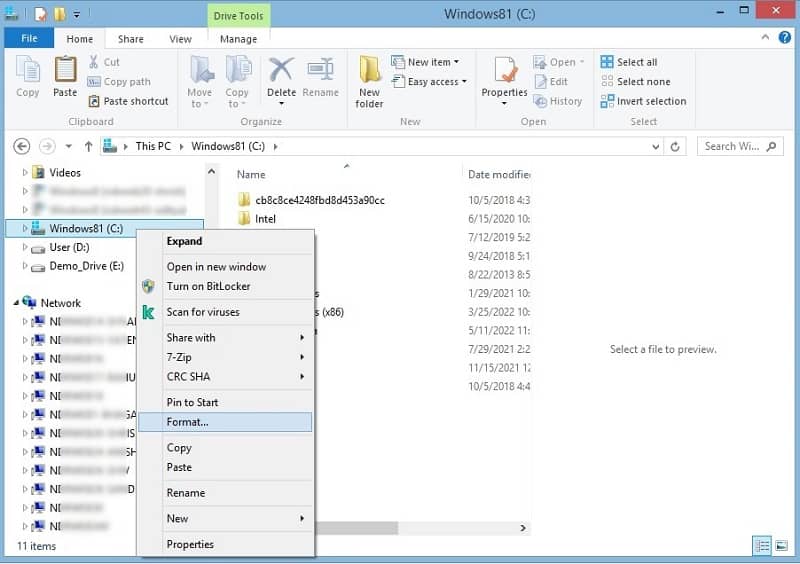 Method 3- Reset the PC
The steps to reset the PC are different in different versions of Windows.
For window 8
Step 1- Go to Settings, and then to Change PC settings.
Step 2- Now click Update and recovery, and then click Recovery.
Step 3- And now Under Remove everything and reinstall Windows, click on the Get started.
Step 4- Now choose whether you want to erase data quickly or thoroughly.
If you choose to Erase data quickly, some data may possibly be recoverable using a third-party tool.
If you choose to Erase data thoroughly, this will take longer but it makes data recovery likely impossible.
For Window 10
This method is used to remove everything while restoring the computer to the default state.
Step 1- Start your PC.
Step 2- Go to Settings > Update & Security > Recovery > Reset this PC.
Step 3 – Now select Remove Everything to erase all from the hard drive.
Step 4- In the next there are two options – Just remove my files or Fully clean the drive. Select the Fully Clean the Drive option to clean all your folder and files.
Step 5- And finally click the Reset Button. Now the computer will reboot, and one can proceed to set up Windows or discard the hard drive completely.
Method 4- Use a Professional Method
Using this Kernel File Shredder tool, one can simply shred sensitive and important files. Even one can customize the shredding process as per their needs. For users who want to keep their confidential data safe and secure, then it is a must for them. It is known to delete data permanently from hard disks to make them irrecoverable.
This best file eraser software comes with a simple interface that makes it easy to work upon and even you can easily schedule time using 'Scheduler' for automatic deletion of files and folders at any time. For better understanding, you can the trial version of the software which is completely free for 30-days after downloading it.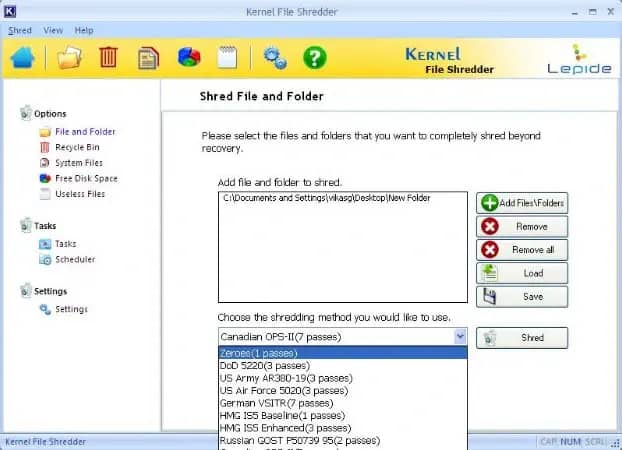 Summing up
Hope you guys find this blog helpful. So, if you are someone who wants to wipe a hard drive without deleting Windows, you can try manual deletion and formatting. Among the manual methods, I think resetting the PC is the best solution. But if you are looking for a professional solution you, can try Kernel File Shredder as it works magically. Once the files or folders are shredded with the help of this tool, they cannot be recovered even by recovery tools.