Read time 5 minutes
OST file is one of the two types of data files used by Outlook. When Outlook is configured with Exchange Server, then the OST file becomes important because it allows you to work in the offline mode. When the Exchange Server is down or not available, you can use your mailbox in the OST file through Outlook, and later Exchange Server will synchronize the information. OST file contains the complete mailbox and also includes the contacts and calendar.
How to Export Contacts from OST Files to PST?
Sometimes, end users or administrators want to export Contacts from OST files to PST files for various reasons. Here we will discuss how they can easily export Contacts from an OST file.

Instant Solution
Try automated tool Kernel for OST to PST to export Contacts from OST files to PST files.
There are two methods by which users can export their contacts:
Manual method (using the Import/Export feature of Outlook)
Automated method (using OST conversion tool)
Export Contacts Using the Import/Export Feature of Outlook
The Import/Export feature of MS Outlook can be used to export the contacts to a PST file. However, this method works only when the users are connected to the Server through their Exchange profiles. The steps are:
Open Outlook and click on File, point to Open & Export, and then click on Import/Export. The Import and Export Wizard appears.

Select Export to a File, and then click Next.

Select Outlook Data File (.pst) and click Next.

In this step, select Contacts and click Next.

Click the Browse button, select your file saving location, and then click Finish.

Note: Don't forget to choose the required options.
Now you can create a password protected PST by entering a password. Otherwise click Next.

Export Contacts Using OST Conversion Tool
The major drawback of the manual export OST files to PST formats method is that Outlook users need to be connected to Exchange Server through their own profiles. So OST conversion is not possible when OST files are damaged or when the Exchange Server is down. But third-party tools like Kernel for OST to PST converter can export Contacts from OST files to PST files even in such situations.
The tool exports Contacts from OST file to PST file quite effortlessly. Users can save these contacts to many other destinations like Office 365, Gmail, MS Exchange server, Novell GroupWise, and Domino Server too. And the export procedure is same for OST files created in any version of Exchange/Outlook.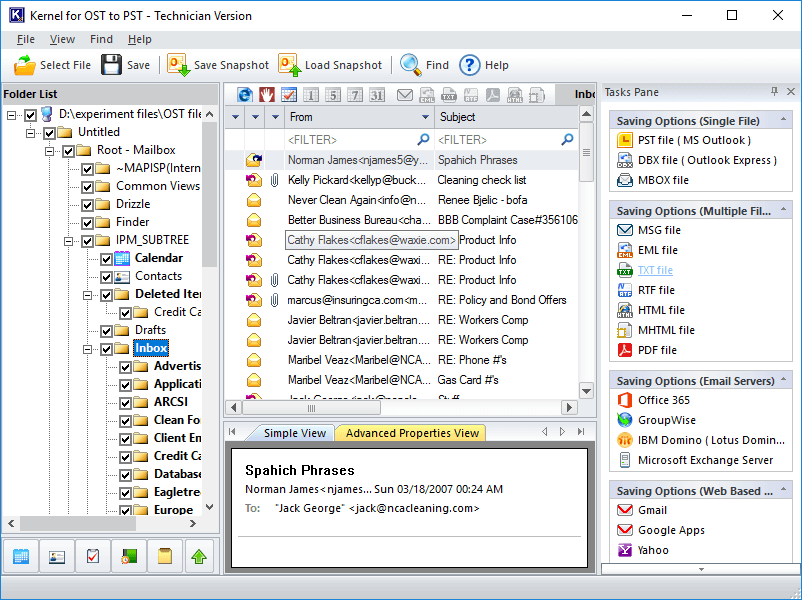 You can export Contacts from OST file to PST file using the manual method if both Exchange Server & Outlook are working normally. But when Exchange is down or OST file is damaged, using the tool is the best way to do this.
Software Review by Faeem Rehman, Microsoft MCSA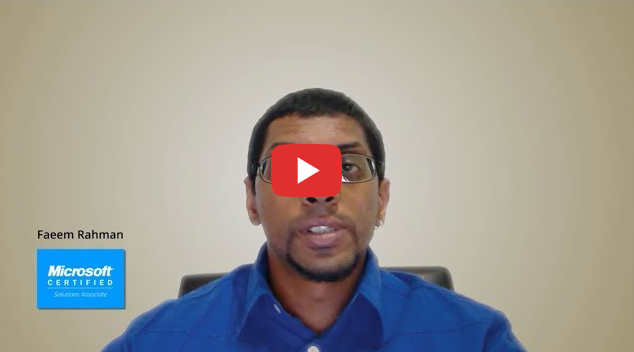 TechNet Expert Reviews on OST Conversion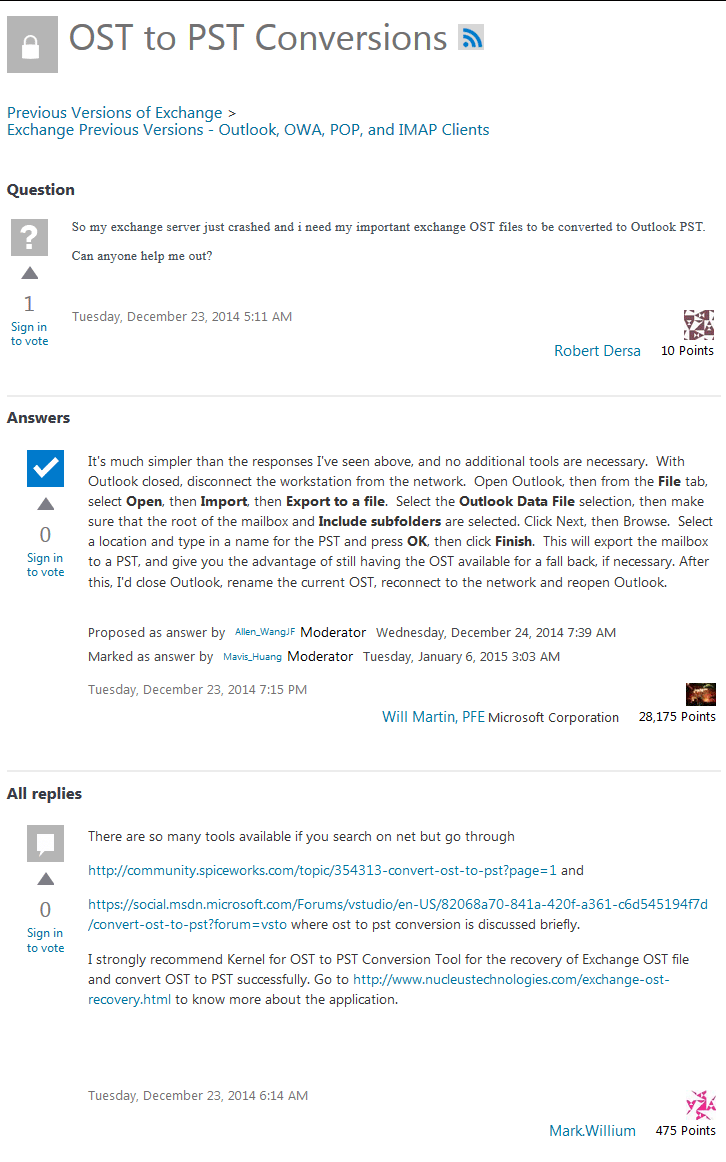 Conclusion
Kernel for OST to PST Converter gives you complete control over the OST file when the OST file is not synchronized with the Exchange Server due to corruption. When the OST file is not accessible, you can easily recover its data with the help of this software.
The contacts present in the corrupt OST file will be accessible after running the scan, and you can get their preview. Finally, you can use the filters in the software to choose only the contacts and save them in a PST file.