Read time 6 minutes
Summary: Microsoft Teams doesn't store files directly but relies on other Microsoft 365 apps. Chat files go to OneDrive for Business under 'Microsoft Teams Chat Files.' Standard and Private Channels use SharePoint for storage. A dedicated SharePoint site is created for each team. To manage files efficiently, use professional tools like Kernel Microsoft Team Migration for data backup and migration.
A common question that often arises is, "Where does Microsoft Teams store files?" Today, we'll delve into the location where your files are stored when you utilize Microsoft Teams.
Users should note that Microsoft Teams does not allow for document storage. Instead, Microsoft Teams relies on other applications within the Microsoft 365 suite for storing files and documents. Additionally, when a user creates a new team in Teams, a dedicated SharePoint site is automatically generated to provide a document library.
OneDrive and Chats in Microsoft Teams
With Chat, team members can engage in conversations and exchange information seamlessly during meetings, all without causing interruptions to the meeting's progression. Additionally, when files are shared via Chat, they are automatically stored on OneDrive for Business, with a folder called 'Microsoft Teams Chat Files.'
OneDrive for Business serves as a cloud storage solution, and when integrated with Teams, it primarily accommodates private chat file storage, with the option to share them when necessary. Let's delve into the specifics of where and how "Microsoft Teams Chat Files" are stored.
Imagine you're in a group chat session, and you decide to share a file during the conversation. As soon as you drop the file into the chat, it gets automatically uploaded and promptly appears in the chat session for everyone to see.
In the Files tab, you'll see that all files are listed with their sender and recipient names, implying the file is now saved in the receiver's OneDrive for Business account "Microsoft Teams Chat Files" folder.
Teams and Channels
Standard Channels

Standard Channels in Microsoft Teams are accessible to all team members, permitting them to post content that is easily searchable by others. Any team member has the ability to establish Standard Channels, but they come with certain restrictions. Only owners are authorized to modify permissions, and channel creation can be restricted to specific roles. Furthermore, each Standard Channel is equipped with a designated folder in the team's SharePoint library.

Private Channels

Within Microsoft Teams, the utilization of Private Channels allows team members to engage in confidential discussions without compromising security. There's no requirement to establish a separate team solely for isolating these conversations; instead, you can establish a Private Channel within the desired team. However, it's important to note that, unlike Shared Channels, Private Channels generate their own distinct site collection, distinct from the original team's site collection.

Shared Channels

Shared Channels facilitate collaboration among individuals both within and outside the organization, streamlining teamwork. External participants can seamlessly join Shared Channels without the need to transition to a different organization. Consequently, similar to Private Channels, Shared Channels possess their dedicated site collection within SharePoint.
A dedicated SharePoint site is also created with the same name when a user creates a new team in Teams and comes with a default "General" channel.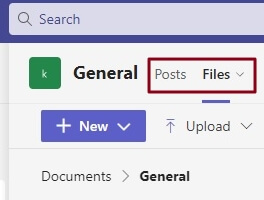 You can see default tabs there- Posts Files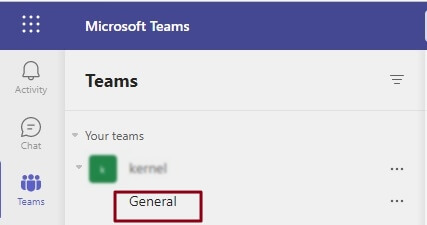 Whenever you drop files into the Posts section in the Channel, those files will be available in the "Files" tab and automatically get uploaded to the associated SharePoint site and placed into the Channel's folder.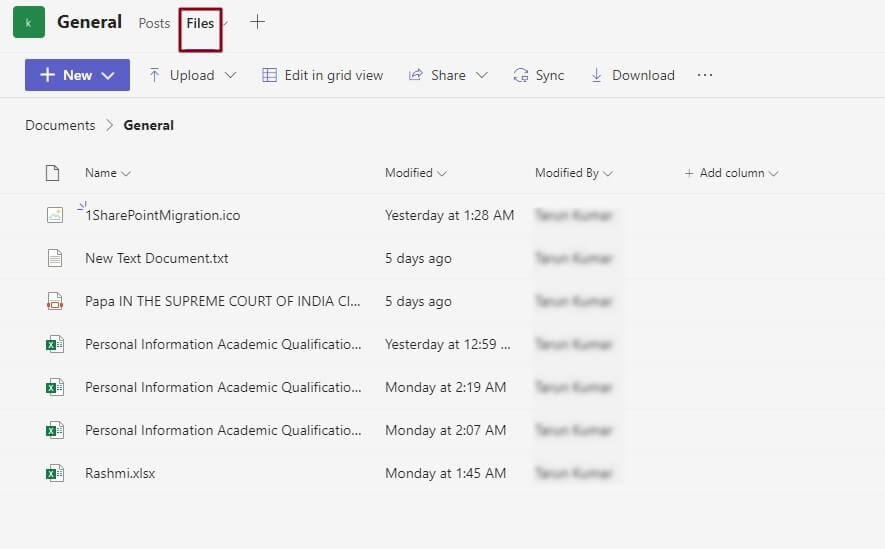 When an attachment is uploaded to the Post, it will get uploaded to the root directory of the Channel. And it also leads to a problem in managing due to thousands of files in the root directory. To view those files, one must go to the Teams Files tab.

Even you can also add new files or upload existing files into the "Files" tab directly, as shown below-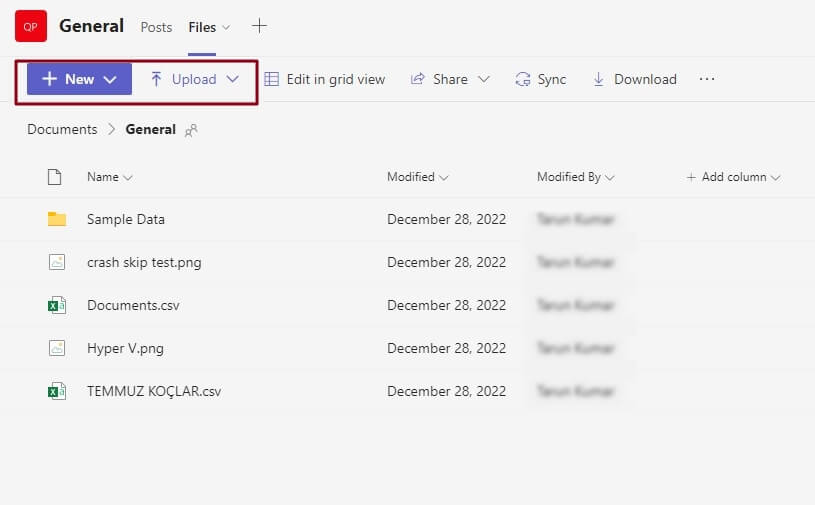 One can go to the Active site list and to SharePoint admin Console to access the SharePoint site. And to access the site, go to the "Files" tab and click on the three horizontal dots; a drop-down menu will appear, then click on "Open in SharePoint."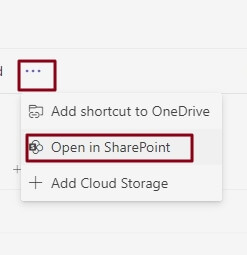 Then click on the URL listed and go through the SharePoint Site and the pop-up window. Now you can see a SharePoint site. And there is a default Document Library ("Documents"), in which you'll see a directory for each Channel.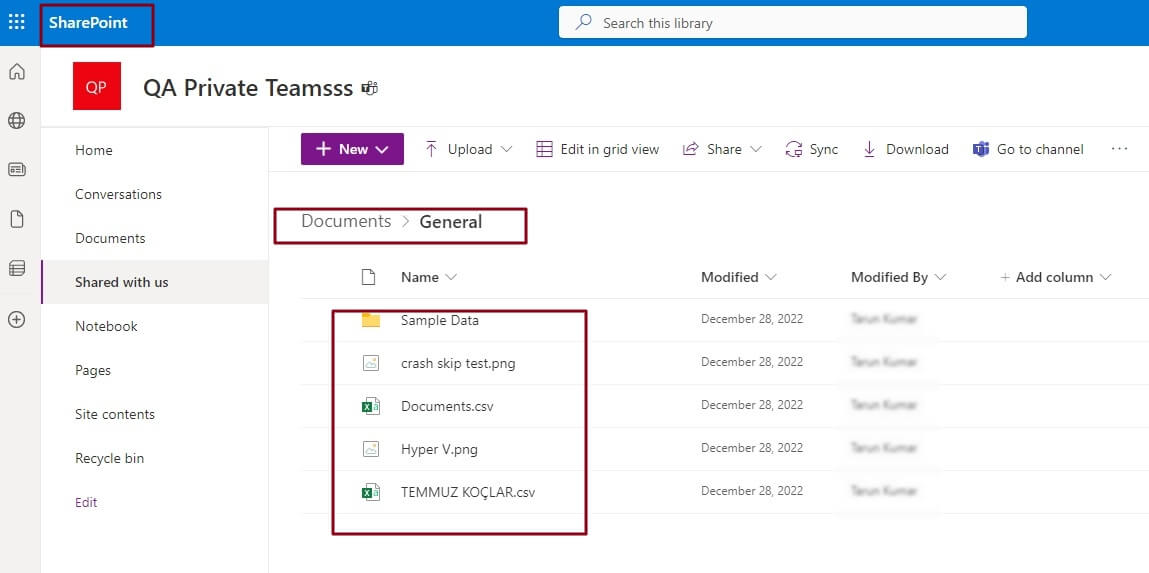 In the SharePoint document library, there is a perfect tie between the view in Teams and the files and folders in SharePoint. Users can manually add files through the SharePoint interface, which will also show up in Teams. Hence, the user can manually create the folder under the File tab to manage such an arrangement.
After much discussion over files, folders, and attachments and their storage in Microsoft Teams, the basic concern raised is how to backup these MS Teams files and attachments to avoid data loss. Always be careful while handling teams and their data. Sometimes, one wrong step leads to corrupt data, or you may lose it.
To be on the safe side, go for reliable, professional tools for migrating Teams data without any risk of data loss. Kernel Microsoft Team Migration is the best tool to migrate the whole data present in the Teams folder, including chats, group chats, shared files, channels, etc.
Summing up
If your organization relies on Microsoft Teams for data and file sharing among your colleagues, I highly recommend giving the Kernel Microsoft Team Migration tool a try. It's an invaluable resource for ensuring the security of your data during the migration process. I trust you'll find this information to be quite useful. For additional informative blogs, please continue to stay connected with our website.