Read time 10 minutes
Video, a great medium for serving multimedia content, is useful for entertainment, educational, informational, advertisement, and social purposes.
Due to advanced technological advent, we now have more control over how a video should play. For example, you can adjust the video playback speed, audio playback speed, adjust the resolution, skip frames, etc.
Inside the Blog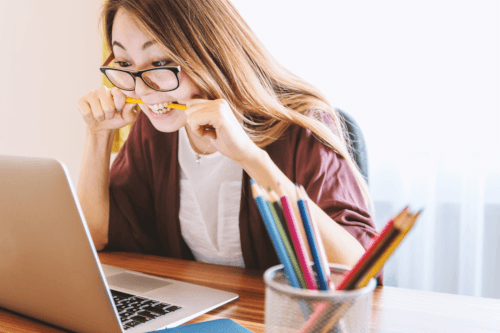 The higher the video resolution, the better the experience will be, and in scenes when the video turns blurry, so not only you, but nobody will like it.
A video can get blurry in situations like- streaming online or when the render is complete, and you would have to render the whole video again.
More similar events could be enlisted, though doing so won't prove to be any help in sorting the blur problem out. So, in this article, we'll walk you through the scenes when the video gets blurred, followed by, how to avoid the same from occurring again.
Why Video Blurs?
Reasons which state why the issue of blur occurs, fall under two distinct categories of use cases based on how the person is interacting with the multimedia file.
The blur issue which creators face can be attributed to the consequence of something going wrong while the video was in the process of creation or an indication of something wrong with the installed hardware.
On the other hand, the issue which people generally encounter, as an audience is different from what is specified above – this usually happens while streaming content online. And meanwhile, something goes wrong either with the application you're using or with the data network.
Video Blurs While Watching Offline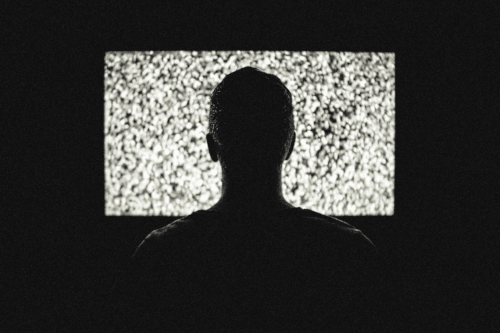 While you watch a video offline, there are numerous things that may cause the issue of blur and halt your entertainment.
File Integrity
Many download video files from websites, especially movies, and due to poor encoding, will face blurriness in the video. For avoiding the video blur issue, it should be digitized properly.
To fix it, you can try changing media player settings, apply adjustments and recheck the video file; else download the video which is encoded as per the recent standards.
Codec Support
A powerful and intelligent media player application software does make a difference, as it's possible that you've downloaded the right format video file which is compatible with the media player installed on your system but due to the absence of supported codecs, it couldn't be processed properly, and issues appear on-screen like video blur, sync, etc.
Hard Drive Space
Due to excess overload on the hard drive, the video might be blurry even though the media player application is advanced and supports the required codecs.
Tweaking system settings and ending background tasks will come in handy. Uninstalling unused system applications would also help.
File Compatibility
File compatibility is one factor here, for example, Windows Media Player is the default media player application that comes shipped within the operating system and is used by many users around the globe, but still, it doesn't support many famous multimedia file formats which other media player applications support like VLC.
Though if this turns out to be your situation then try to run the video file with another multimedia application, and if doing this didn't work for you then, change the file format and try opening it.
Video Blurs While Streaming Online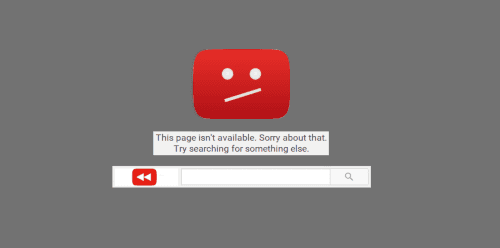 The issue of video blur remains the same whether you watch the content offline or stream it online but the reasons behind the changes.
When you stream content online you might face blur in the video because of the following:
Unstable Internet Connection

Inconsistency in Internet connection always creates a problem whether it is basic web browsing or watching videos online.

Video Quality Set Low

YouTube and other major online video services offer their content at different resolutions, and when the speed falls, the web media player instead of stopping the stream lowers the video resolution.

If that's the same case as yours, tap on three dots – on the top left, click on Quality, and set to a higher resolution.

Video Content had not been processed

On YouTube, whenever a video is uploaded, it normally takes about 30 minutes to settle the upload. On YouTube, every second 300 hours of multimedia content is uploaded – fun fact.

Something went wrong

This can happen in different plots, if the Internet connection is unstable or if the video upload was complete, but post-processing failed then Something went wrong try again later, an error message would be shown on-screen.
For streaming video content online, a stable and fast Internet connection is necessary for seamless entertainment. Additionally, we'd suggest using the latest browser application.
Video Blurs After the Render Is Complete
Above we discussed video blur problems that are usually by users, but it's not one side problem, people who create video content also face similar issues post-render.
The reason why video turns blurry depends on various factors like how the focus is set up, camera stability, light phenomenon, and more. So, taking care of such things would lower the number of efforts for multimedia content creation.
Though preprocessing video issues are somehow related to the hardware & equipment used, and post that comes the phase in which the clips are edited and stitched together to form a video, and it is important to consider many things throughout the process, given below.
Steps to avoid Video Blur While Making
Prepare before recording

Before you start recording the video, examine two things, where will you upload it and what is the resolution of your PC screen and camera you're recording with? You should be well familiar with shooting resolution and post-recording resolution.

Recording videos at higher resolution give you enough room to make specific edits like zooming and footage scaling.

Realize the file formats

Numerous media containers – video file formats or extensions, are available to use, but it is imperative to select the one which offers wide accessibility & flexibility.

MP4 file format is the most famous amongst all on the web, it ensures high quality in content and comparatively low file size; it is universally accepted and could be played on all devices.

And generally, when a video file with a different file extension fails to run, then it is recommended to change the format to MP4.

Use Vector art

Raster art is made up of pixels arranged both vertically & horizontally, whereas, Vector art comes with a different approach – it is based on mathematical calculations which give enough room for playing with the arts' resolution.
Resizing Raster art leads to pixelation because of the locked resolution, but Vector art is resolution independent – fun fact.

Better spec hardware

A system with a slow processor and less RAM won't be good enough for applying changes and checking the preview simultaneously. For video editing, a system with a fast processor and 8gigs of RAM – minimum, is recommended, and in case if you're making advance edits & effects like Adobe Premiere Pro, Apple Final Cut Pro X, it is recommended to install a graphics card for faster preview and render.
What to do when the video is corrupt & damaged?
Above we discussed how the issue of Video Blur bothered both users & video creators and tried to settle you with a certain resolution for the problem.
But none of the above methods comes in handy when we speak of video files that are either corrupt or damaged. Converting video file formats without prior knowledge, improper editing, virus attacks, interrupted video file transfers between PCs, broken upload, etc. are various reasons stating why a video file corrupts & gets damaged.
Basic issues of file corruption could be addressed with the VLC media player as it's one powerful media player application, but for sorting badly corrupt & damaged video file(s), a specialized tool is what we'd suggest.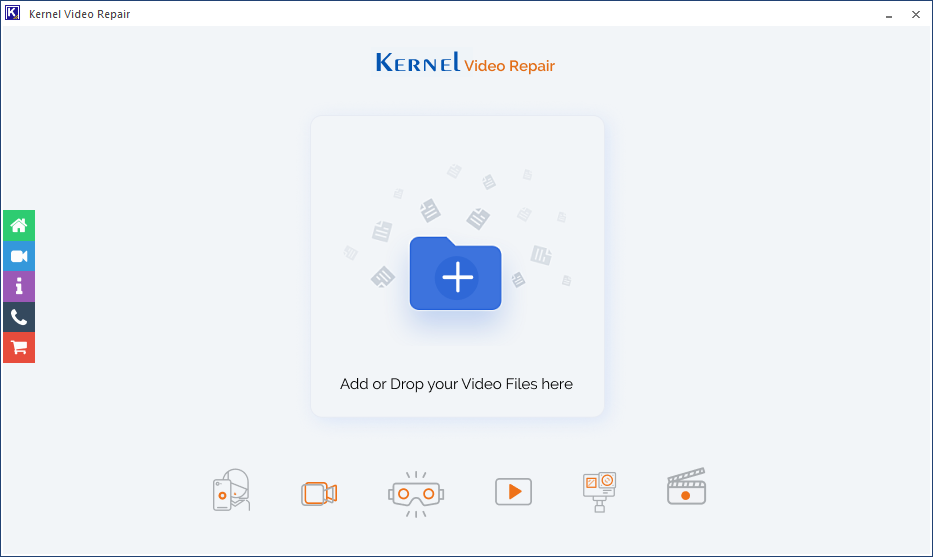 Kernel Video Repair Tool offers repair & recovery of corrupt & damaged video – multimedia file(s), with ease throughout the process. It covers a range of known & famous video file formats and is compatible with all Microsoft Windows ecosystems.
Let us get a basic understanding of the tool features and its working:
First, download the software from the software website. Then install it on your system.
On the start screen of the software interface, click on Add icon to add the corrupt video files for repair.
Now browse and select the video files (it can be of different formats). Then click Open.
The selected video files will get added. For some corrupted video files, users are required to add a reference video (a healthy one) with the same structure by clicking Add Reference File. Once the reference files are added, click Repair Files.
Add the saving location for the repaired video files. You can create a new folder using Make the New Folder option and save files to it. Click OK.
The file repair process will get started and users can view the live progress.
Very soon, the repair process will get completed. Users can click on the link directly to reach the saving destination. To save the repair report to a CSV file, click on the Save report to CSV option.
Hence, the repair process of even highly corrupted videos is easy with this smart Video Repair tool.
Conclusion
While watching or streaming our favorite multimedia content offline or online, nobody likes blurriness, as it spoils the mood. The above steps can help you eliminate multiple video issues with no hassle at all.