Read time 4 minutes
Summary: Discover five exceptional tools designed to streamline Outlook management tasks. From repairing PST files to extracting attachments and removing duplicates, these versatile solutions enhance productivity and maintain data integrity. Explore their features and benefits through free trial versions.
Microsoft Outlook has revolutionized professional communication, allowing business owners to seamlessly integrate multiple accounts from various email services such as Gmail, Yahoo, Hotmail, AOL, and more, all within the Outlook platform. Each account functions independently, and email servers can vary, including Exchange, IMAP, POP, SMTP, and others. While Outlook is a robust application that excels at ensuring smooth operations, there are also several third-party applications designed to address specific tasks.
Streamline Your Outlook Experience with Kernel Outlook Management Tools
A recent survey conducted by an IT team unveiled that Outlook users frequently encounter the following challenges:
Repair PST files in cases of corruption or mailbox inaccessibility
Extracting Attachments from Outlook Emails with Ease
Efficiently Compressing and Compacting PST Files for Storage Optimization
Split PST files by various criteria to reduce their size
Efficiently Eliminate Duplicate Items from Your Outlook Mailbox
While many Outlook tasks can be accomplished manually or through its built-in features, users often find these processes challenging and tedious. Consequently, third-party applications offer a more convenient solution.
Kernel Outlook management tools are renowned for their simplicity and efficiency. They address nearly every Outlook-related need and provide users with a diverse range of options to suit their preferences.
1. Kernel for Outlook PST
Outlook PST files are susceptible to corruption from various factors such as viruses, power failures, hard disk issues, and oversized files. However, no one wants to compromise work and productivity due to such corruption. The Kernel Outlook PST Repair tool efficiently restores damaged or corrupted PST files, recovering their content to create a new, healthy PST file or transferring it to destinations like Live Exchange, Office 365, webmail services, and more.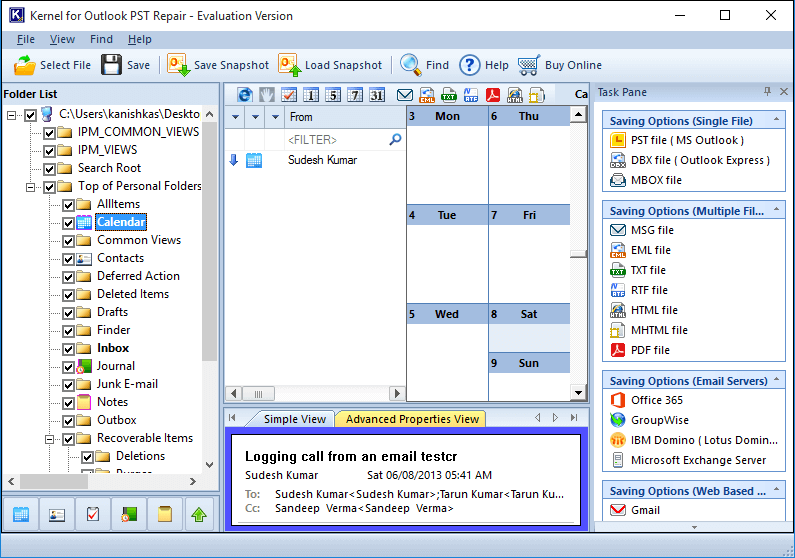 2. Kernel for Attachment Management
Attachments, whether small or large, can significantly impact mailbox space and potentially affect Outlook performance if left unmanaged. Imagine having a solution to effortlessly recover or extract email attachments from MS Outlook files. This task becomes a breeze with the Kernel for Attachment Management DIY tool, purpose-built to efficiently extract and save email attachments from Outlook PST files.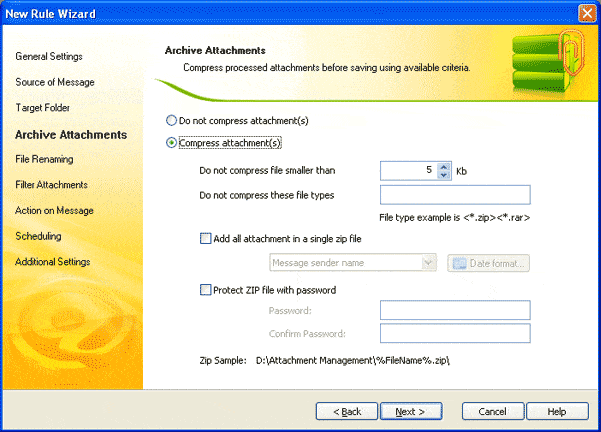 3. Kernel for PST Compress & Compact
The Kernel for PST Compress and Compact tool is specifically designed for the compression and compacting of MS Outlook PST files, eliminating unnecessary space. This powerful tool can locate PST files and compress multiple PST files simultaneously, streamlining your Outlook data storage.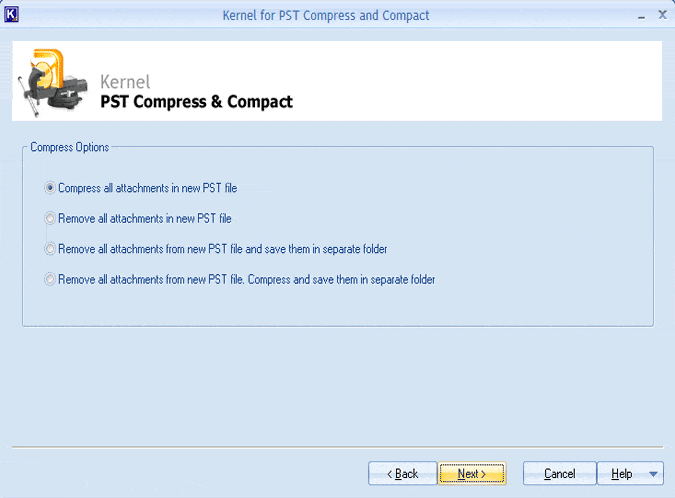 4. Kernel for PST Split
Large-sized PST files are prone to corruption and damage. To prevent such issues, consider using the user-friendly and proficient Kernel for PST Split tool. This reliable tool effectively divides large PST files into smaller, independent ones while preserving the integrity of mailbox items like messages, journals, contacts, and more.
While splitting, the tool retains the integrity of mailbox items like messages, journals, contacts etc.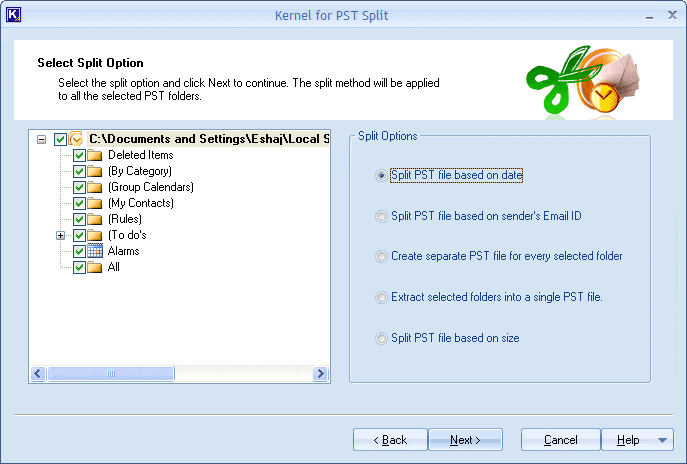 5. Kernel for Outlook Duplicates Remover
Duplicate email items serve no purpose and can lead to storage constraints. To prevent such complications, consider using the Kernel for Outlook Duplicates Remover tool. This utility efficiently removes duplicate PST files, helping to reduce the size of MS Outlook PST files and mitigating the risk of corruption.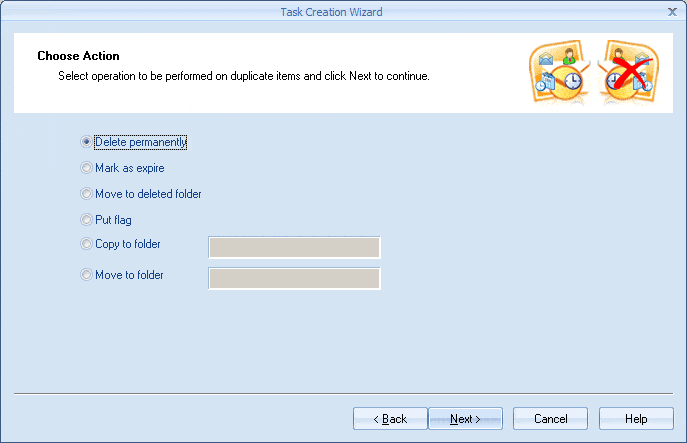 Conclusion
Kernel has consistently developed numerous Outlook-related software solutions to assist users in addressing issues that impact mailbox data files. Each of the aforementioned tools offers a free trial version, allowing users to assess their features and capabilities before making a commitment.