Read time: 4 minutes
Hostinger is a popular web hosting platform that offers a variety of features, including unlimited storage space and bandwidth, a free domain name, and 24/7 customer support. However, some users may find that they need more than what Hostinger has to offer. For these users, migrating to Office 365 may be the best option. Office 365 is a cloud-based platform that offers users access to a variety of Microsoft applications, including MS Office and OneDrive.
Thus, Office 365 is a cloud-based productivity suite that offers a number of advantages over traditional on-premises solutions of Hostinger. Office 365 is more reliable, offers more features, and is more cost-effective in the long run. In this article, we will look at how you can migrate from Hostinger to Office 365 in a few simple steps.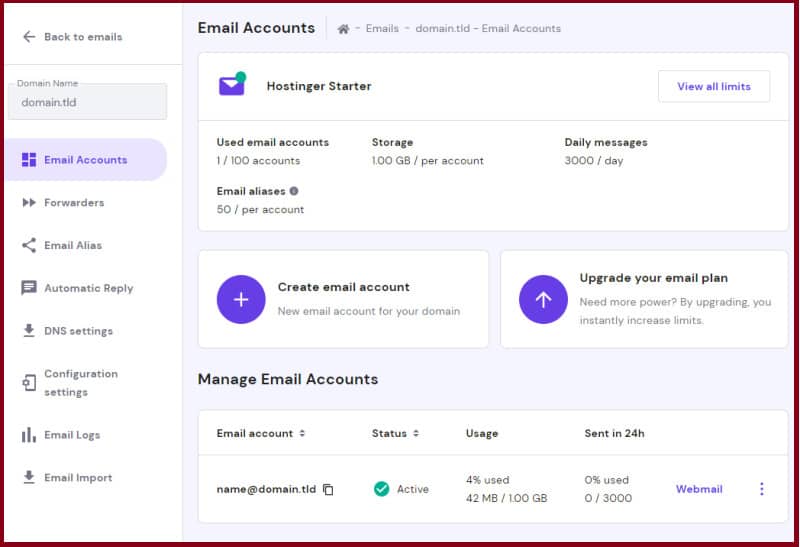 Exporting Hostinger Webmail to Office 365 Easily
Exporting Hostinger Webmail to Office 365 can be easily done manually just as you migrate IMAP emails to Office 365.
Add the Accounts to your Outlook Account
Access Outlook and tap on the File menu.
As the Account Information window comes up, click the +Add Account.
Next, you need to type up the Hostinger email id and tap on Connect.
Navigate to the Advanced Options and choose the option IMAP protocol.
Select an incoming and outgoing server from the Email Accounts section, then click Next.
Click Next once you have provided your credentials.
Fill out the "Add another email address" box once you receive the "Account successfully added" message.
Migrate Hostinger Emails to Office 365
The following steps will help you import your Hostinger webmails, contacts, & other items to Microsoft Office 365.
From the File menu, go to the Open & Export tab.
Select the option Import/Export. As the Import/Export window pops up, go for the option "Export to a file."
Hit Next and choose the PST format now. Click on Next once again.
Moving ahead, you need to select a directory location to export all your PST files.
Then you need to follow the same steps again to import all the items back to the Microsoft Office 365 mailbox.
Moreover, in the Microsoft 365 admin center, you can update the MX records to ensure that all future email flows to Exchange Online.
We are now through with the migration from Hostinger to Office 365, but what about other IMAP clients!! What if we get one solution for all IMAP clients from Gmail, G Suite, or Amazon WorkMail to Yahoo? Kernel IMAP to Office 365 is the universal solution to all these migration issues. This utility is one of the most reliable, powerful, and cost-effective tools for migrating IMAP mailboxes to Office 365.
The tool offers a host of advanced features that make it an ideal solution for both individuals and organizations. Some key features include selective mailbox migration, incremental mailbox migration, generation of migration summary reports in CSV file format, and wide compatibility with all IMAP email servers.
Additionally, the tool supports both Basic and Modern authentication methods for connecting to Office 365. With its simple, user-friendly interface and robust functionality, this tool is the perfect solution for anyone looking to migrate their mailbox data to Office 365.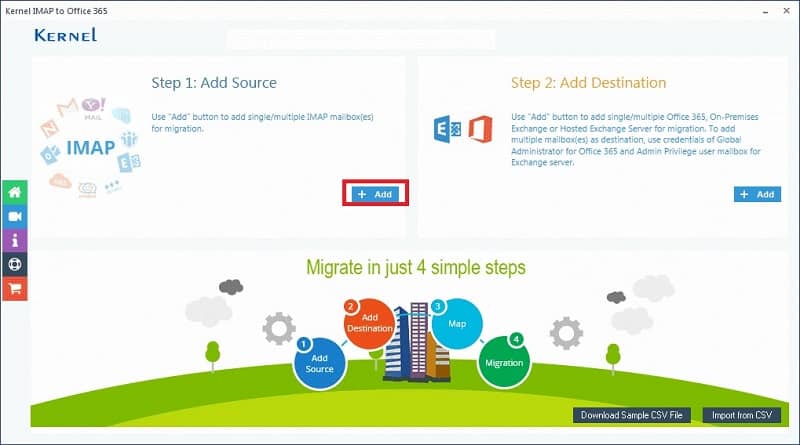 Closing Notes
Office 365 is a great solution for businesses that are looking to move away from Hostinger. The migration process can be difficult, but we have walked you through the entire process of migrating from Hostinger to Office 365. We have outlined each step to make the process easier for you. If you follow these steps, your migration should go smoothly and without any serious issues.
Further, if you are looking for an effortless way to migrate different mailbox data to Office 365, our tool can be of immense help to counter Gmail is out of space issue and other related problems. The software is designed to make the migration process as smooth and effortless as possible. If you are interested in learning more about the tool or want to try the software for yourself, please visit our website today.