Read time: 6 minutes
If you're a photographer, a video editor, a cinematographer, or a social media manager, then you know that image quality is paramount. How can you be sure that you're creating the best quality photo possible? The answer lies in your choice of image format. JPEG, TIFF, PNG, PSD, and RAW are all contenders in the "highest quality" stakes – but which one should you choose? Ultimately, it comes down to your specific needs; each format has its own unique uses and benefits. Read on to learn more about which image format is best suited to the type of photography work you do.
JPEG, TIFF, PNG, PSD, or RAW (What to Choose & What Not!!)
Here, we'll uncover these five image formats and discover which one offers the best result. Each comes with their own pros and cons and understanding them can take your photography to another level.
1. JPEG
JPEGs are the most commonly used image format among digital cameras and scanners today due to their lossy compression algorithm which reduces the size of files without losing any significant amount of detail. When working with photos that don't require a large file size or a prominent level of image detail, JPEGs are the way to go.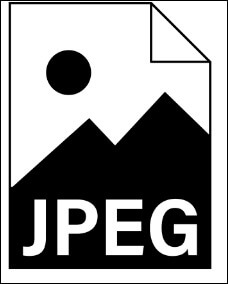 When To Use?
When you want to share the best quality photo online or print them in a smaller size.
If the image does not require editing.
When you need to reduce file size without compromising on quality.
When Not to Use?
When large amounts of detail or accuracy is needed for an image.
When printing large photos or enlarging/cropping images in post-production.
For files that require layers or much editing.
2. TIFF
TIFFs are similar to JPEGs, but with one key difference; they use a lossless compression algorithm which ensures that no data is lost while reducing the size of the file. While this makes them much larger than JPEGs, they make up for it with their superior image quality and ability to be easily edited.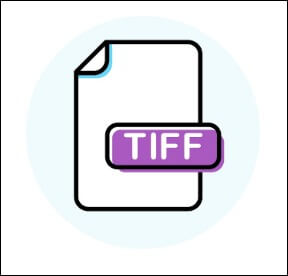 When To Use?
When you need to retain a high level of detail or accuracy in the image.
When you plan on editing the image extensively, such as layering or masking.
For professional printing of large sized photos with little degradation in quality.
When Not to Use?
3. PNG
PNGs are also an image format that uses lossless compression algorithms & is best if you need to maintain transparency since this format supports alpha channels or transparent backgrounds. They have become increasingly popular due to their small file sizes while still preserving excellent image quality.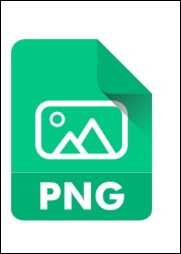 When To Use?
Getting your best quality photo size down without sacrificing quality.
Printing small images or sharing them online.
For web graphics and logos with transparency effects.
When Not to Use?
When an image needs to be detailed or accurate.
During printing large photos or post-production enlargements/crops.
4. RAW
RAW images are uncompressed digital images that contain all the information captured by the camera's sensor. RAW files are ideal for professional photographers who need to capture the most detailed images possible with minimal loss in data. They are generally much larger than other image formats and require specialized software for editing and processing.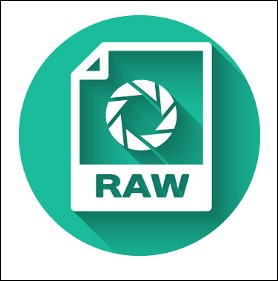 When To Use?
When you need more flexibility in image manipulation.
If you need to layer or mask your files extensively.
For professional printing & when you need a high level of detail.
When Not to Use?
large file sizes can slow down both online and offline systems.
Requires special software for editing.
5. PSD
PSDs are Adobe's proprietary image format that is commonly used by professional photographers and graphic designers alike. They support 16-bit color depth and have layers, making them an excellent choice for projects with multiple elements or effects. They are also widely used in video game design due to their ability to store multiple frames in one file.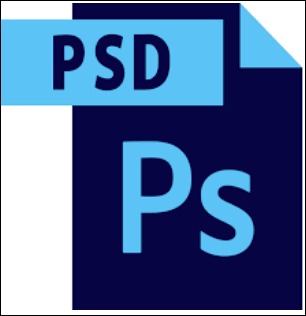 When To Use?
When you need extensive post-processing capabilities like layering and blending modes.
When creating complex graphics or images.
For video game design and other uses requiring multiple frames in one file.
When Not to Use?
If you need a smaller file size with high quality.
When you need universal support with all software & platforms.
Added Bonus (Get 100% Resolution to File Corruption Issues)
Have you ever experienced the dreadful feeling of accidentally deleting or losing important photos? It's a situation that no one wants to experience and can be difficult to recover from. But, what if you find your photos distorted, corrupt, or damaged? You may think all hope is lost but there is a solution. Download Kernel Photo Repair Tool—it will help you rescue your photos.
This utility stands out because of its user-friendly interface and powerful features. It repairs all kinds of image files whether they are corrupt, inaccessible, or lost. The tool supports multiple image file formats in one go—JPEG/JPG, TIFF/TIF, PNG, BMP, GIF—and runs on all major Windows Operating Systems. Additionally, the tool supports all memory cards like SDHC, SDXC, memory stick etc., allowing users to easily recover their lost data from any type of storage device quickly and safely.
Using this top photo repair tool will save you time, money, and energy in trying to recover your photos manually. Not only does it make the entire process easy for both beginners and experts alike but it also ensures accuracy in recovering all types of photo files without compromising on quality. Furthermore, this tool comes with a free version allowing users to first try out the software before investing money into purchasing it.
Final Say
In conclusion, when it comes to determining the highest image quality for photographers, there isn't one definitive answer. Depending on the goals you have in mind, each format offers something immensely valuable—whether you are seeking ultimate file compression and flexibility with JPEG images or needing to store unadulterated data for later alteration, RAW images have something to offer all sorts of photographers.
Ultimately, as long as you source and manage your files properly, utilizing all the features of each format can work wonders for you and your photography needs. With the proper knowledge and workflow setup, there's no reason why you cannot take advantage of all formats available. For any further queries, you can always get back to us.