Microsoft Outlook is a widely used email client. It's easy to use and incorporates almost all features for email management and calendaring. Though Outlook is a complete application by itself, effective use of some third-party applications can help you improve its performance, and get best outcomes from it.
Outlook management tools
A recent survey conducted by an IT team revealed that Outlook users often have to:
repair PST files when they are corrupt or when mailboxes are inaccessible
extract attachments from Outlook emails
compress and compact PST files to save storage space
split PST files by various criteria to reduce their size
remove duplicate items from Outlook mailbox
Many Outlook related activities can be done manually or using its built-in features. However, Outlook users often find these activities difficult and monotonous. So, third-party applications are very convenient for them.
Kernel tools for Outlook management are known to be simple and efficient. They cater to almost every Outlook related requirement, and offer a wide variety of options for users to choose from.
1) Kernel for Outlook PST Repair
Outlook PST files may get corrupt due to virus issues, power failure, hard disk corruption, large file sizes, etc. However, nobody would like to hamper work and productivity because of this corruption. The Kernel tool helps you to repair the corrupt or damaged Outlook PST file and restore its content to a new healthy PST file or to destinations like Live Exchange, Office 365, web mails, etc.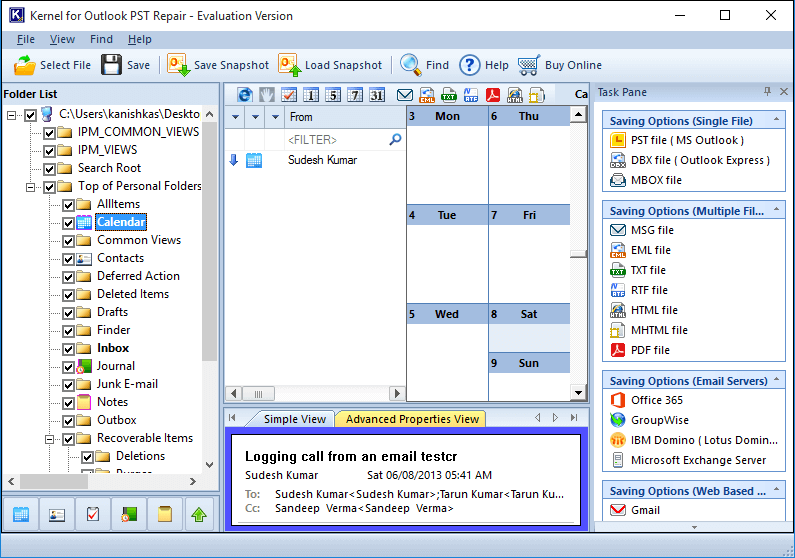 2) Kernel Attachment Management
Attachments – small-sized or large-sized definitely – occupies lot of space on your mailbox, and may even effect the Outlook performance, if not controlled. So, what if we have a mechanism to recover or extract email attachments from MS Outlook files. Well, that would be a very easy task using a DIY tool 'Kernel Attachment Management' which is designed to extract and save the email attachments from Outlook PST files.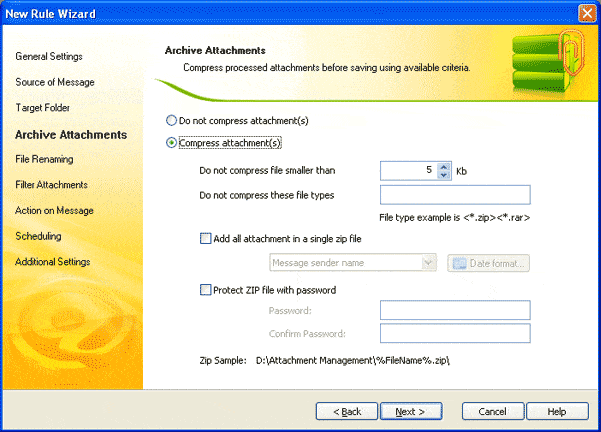 3) Kernel for PST Compress & Compact
Kernel for PST Compress & Compact tool is exclusively devised to compress and compact MS Outlook PST files by removing extra space. It is capable for searching for PST files, and compressing multiple PST files simultaneously.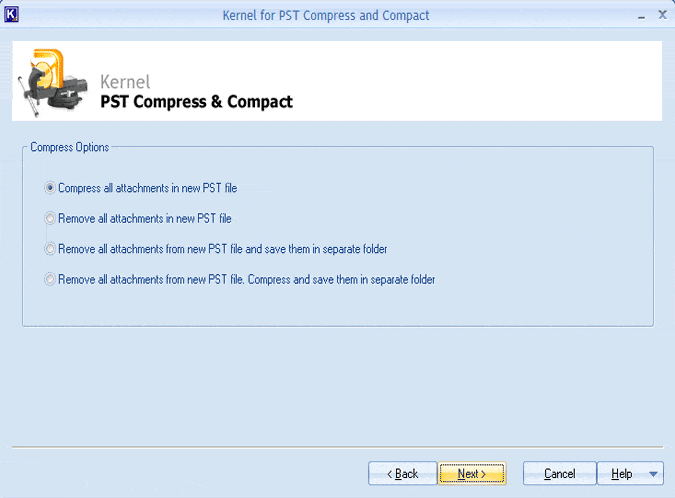 4) Kernel for PST Split
Large-sized PST files may get corrupted or damaged easily. To avoid this mishap, one should definitely opt for an easy to operate and competent tool 'Kernel for PST Split'. This highly reliable tool splits large PST files into smaller and independent PST files.
While splitting, the tool retains the integrity of mailbox items like messages, journals, contacts etc.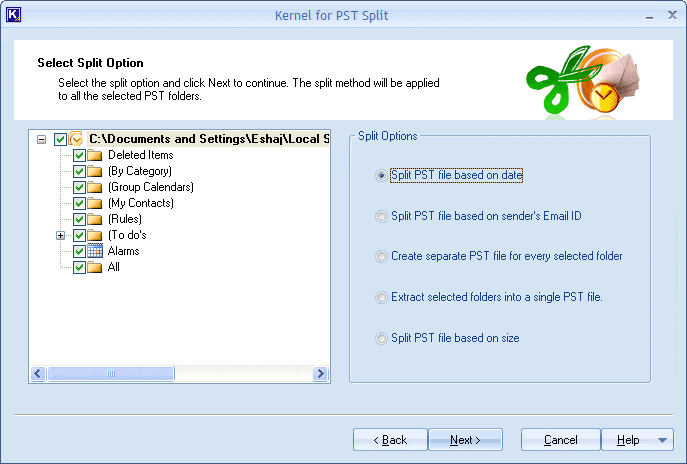 5) Kernel for Outlook Duplicates Remover
There's no point having duplicate email items with you. It will lead to space scarcity too. To avoid this complicated situation, go for 'Kernel for Outlook Duplicates Remover' tool. This tool removes duplicate PST files and helps to reduce the size of MS Outlook PST file avoiding the possibilities for corruption.