Kernel Video Repair support a large number of video formats to repair (MP4, AVI, MOV, 3FP, FLV, MKV, DIVX, MPEG, WMV, etc.) and the procedure of recovering each type of video file is same. The software can handle any file of any size, repair it, provide a clean preview, and save it at your desired location.
Here is the simple procedure of using Kernel Video Repair tool -
After a successful installation, start the software, and click the Add button (+).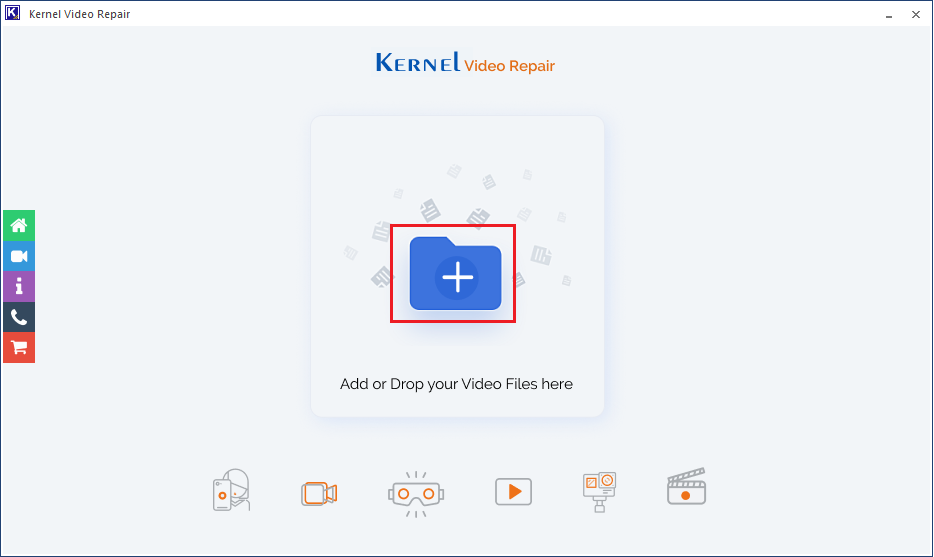 After browsing the video from its location, click the Repair button.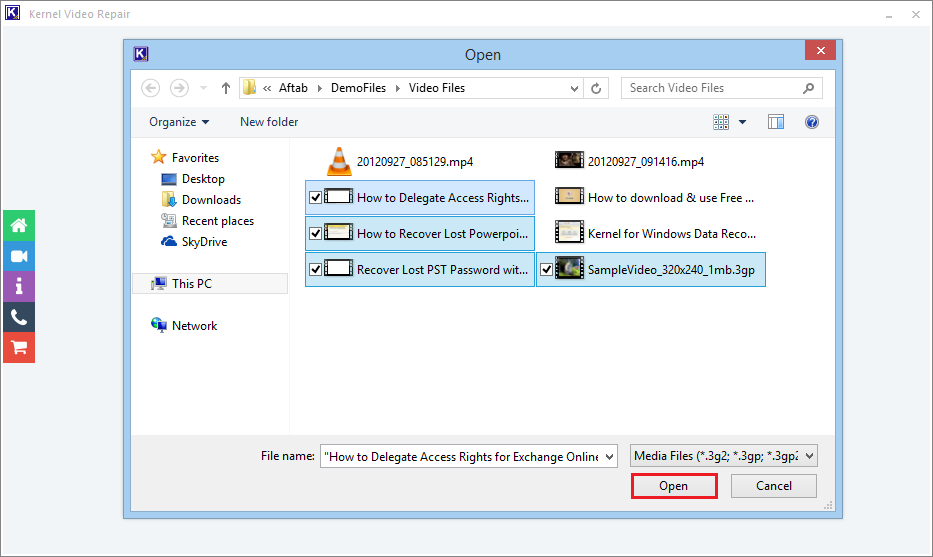 The tool will start repairing the video file.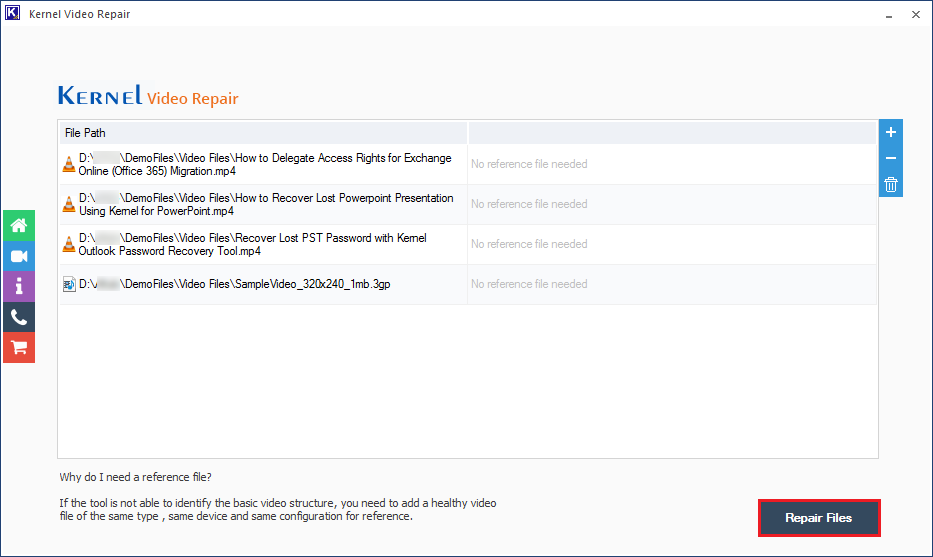 After repairing the file, the tool will provide a message that video file is repaired. Now you can click the Preview button.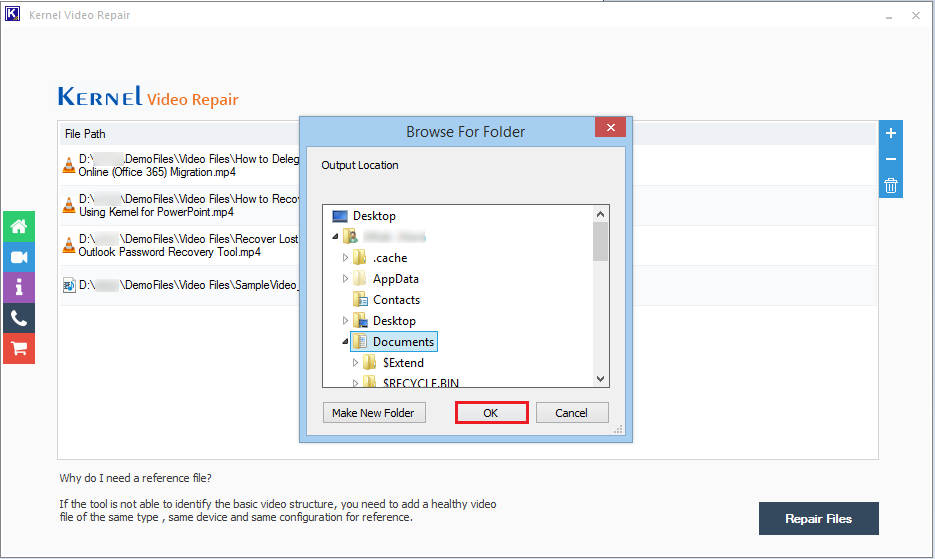 The video will start playing in the video player.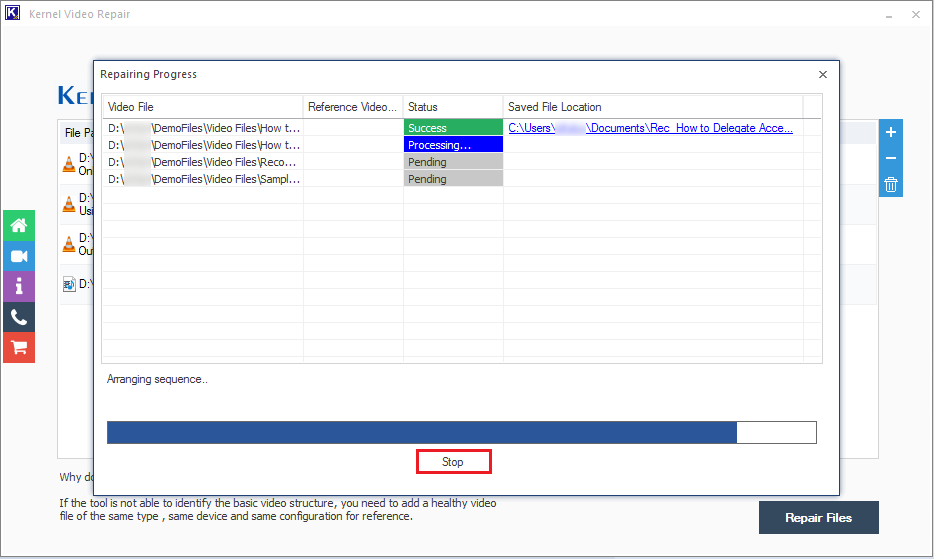 After getting a preview, you can Browse a location and provide a name to the recovered video. After browsing the location, you can click Save button to save the video.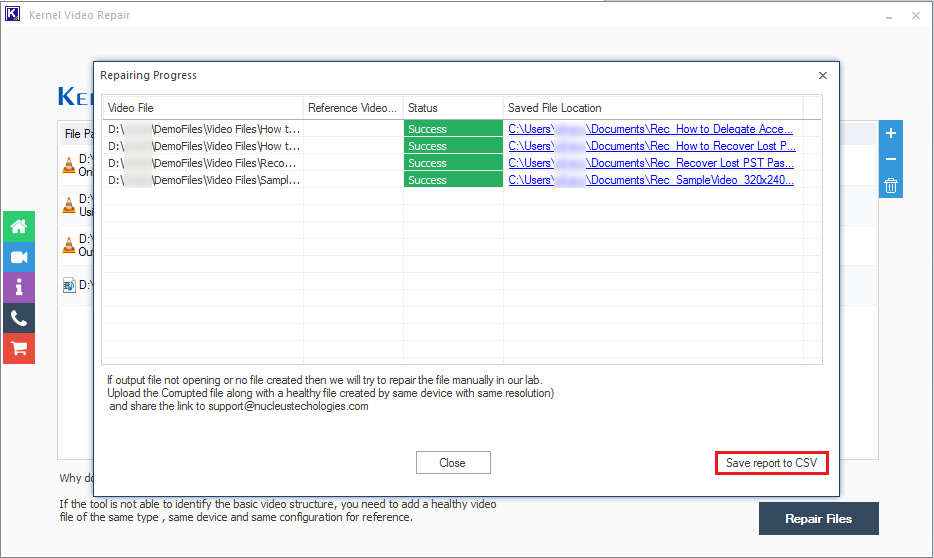 A successful message will prompt. The file is saved at the location. You can click OK.
Using the same procedure, you can recover any video file of any size or format.