Introduction
There is no doubt that converting Offline storage files (OST files) of MS Outlook to PST file format is a very confusing and risky process that irritates users. Hence, users always look for safe and reliable methods for converting their most crucial Exchange data to PST file with no data loss issues.
Hence, without wasting any time, let us move forward to know simple basics and overview about the OST and PST file formats of MS Outlook and an automated OST to PST converter full version for quick migration of OST files to PST.
Read Also : Free Methods to Convert OST files to PST
Quick overview of MS Outlook and related data files
Microsoft Outlook tops the charts for global email clients. This platform utilizes Microsoft Exchange Server email to send and receive correspondence. Also, it provides an array of features such as contact management, web browsing, calendaring, and task management. Users can choose between OST (Offline Storage Tables) and PST (Personal Storage Tables) file types to store their mailbox data.
OST file extension - Offline Storage Table
The OST file is the exact replica of the Exchange server account. The users can work in offline mode with this facility which allows them to access complete mailbox data items saved on a personal device. Also, there is no worry about data connection because the moment Outlook reconnects to the MS Exchange Server, all the offline saved data gets synchronized with the online Exchange server. There are several cases when the OST file is highly in demand by the user, like when a server is facing downtime, an unexpected crash of Outlook, accidental account deletion, or any scheduled maintenance of the Exchange server. In all such cases, users can benefit from OST files to work hassle-free in Outlook.
PST file extension – Personal Storage Table:
MS Outlook generates a PST (Personal Storage Table) file format within its online application environment, storing all mailbox data items, including emails, attachments, contacts, calendar entries, journals, notes, tasks, and to-do lists. This file format serves as a repository for Outlook's user data and thereby, allows for quick, secure access and transfer of critical information.
Why to convert OSt files to PST format? [Major reasons]
There are many reasons why users need to export offline OST files to PST format. Below are some common reasons that show in what circumstances you need to convert OST files to PST.
To repair or export lost or accidentally deleted data, IMAP OST files, and corrupted or crashed OST files.
Exchange server crash due to any fault such as software failure, power failure, malware intrusion, virus attacks, etc.
To access the mail items during the Exchange Server maintenance, it can be only possible when OST files are converted to PST and imported to MS Outlook.
In cases where the user has OST file backup, then importing the OST data to Outlook can be done using the converter tool easily.
What makes Kernel OST to PST converter full version favorite among users?
Hassle-free conversion process
Perform file preview before the conversion process
Better organization of the mailbox mail message
Support free conversion of 25 items from each folder
User-friendly customization features
Capable of converting emails, calendars, contacts, notes, journals, etc.
Wide compatibility with all versions of MS Office and Windows platform
Save converted mails into a variety of formats - EML, MSG, RTF, PDF or HTML
Migrate OST file to PST file using trial and full version
Convert with trial version:
The OST to PST converter lets users access all the complete features of the tool for free in the demo version. The trial version has nearly the same interface and features as the full version, with file saving limitations. Users can save up to 25 items per folder from the OST mailbox to a PST file but can access all the other helpful features of the converter.

Convert with full version:
The licensed or full version of the OST to PST converter tool comes with unlimited benefits like OST to PST conversion, corrupt OST recovery, selected email migration, multiple file saving capacity, and much more. The tool also lets you migrate OST file data to the cloud platform Office 365 mailbox and direct migration to several email clients such as Exchange Server, Lotus Notes, Novell GroupWise, and so on.
Let's take a tour of the conversion process using the OST to PST converter full version. Follow the below-mentioned simple steps for successful conversion of OST:
Step 1: Launch the tool and select the OST file from your machine by clicking the Browse button.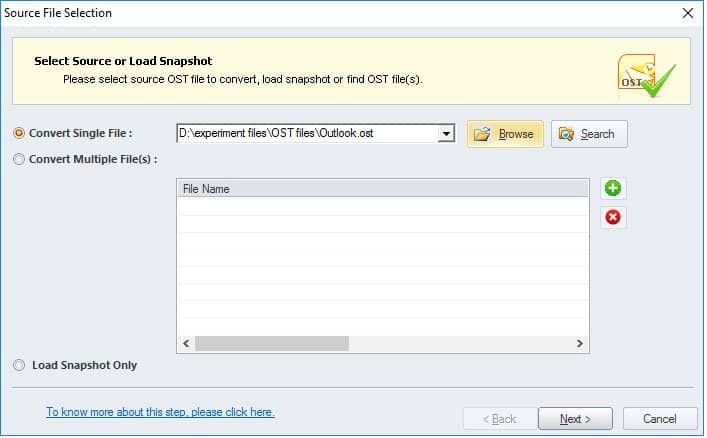 Step 2: After selecting the file, click Next; the tool interface will take you to the preview window of complete OST mailbox content.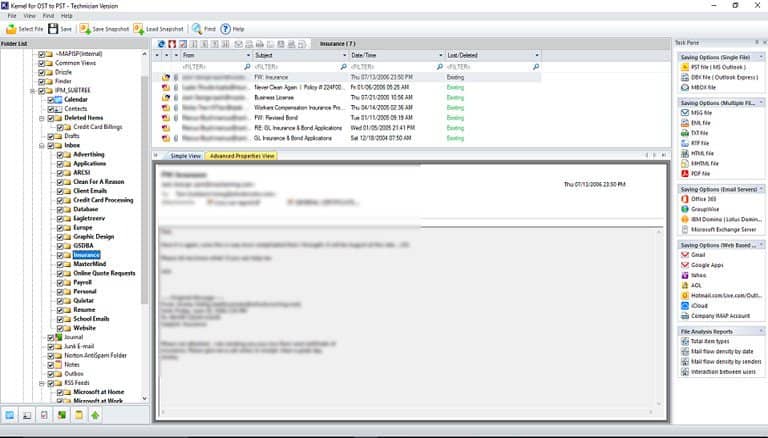 Step 3: If you right-click on any specific folder, you will see multiple saving options; you can choose the desired one as per your choice.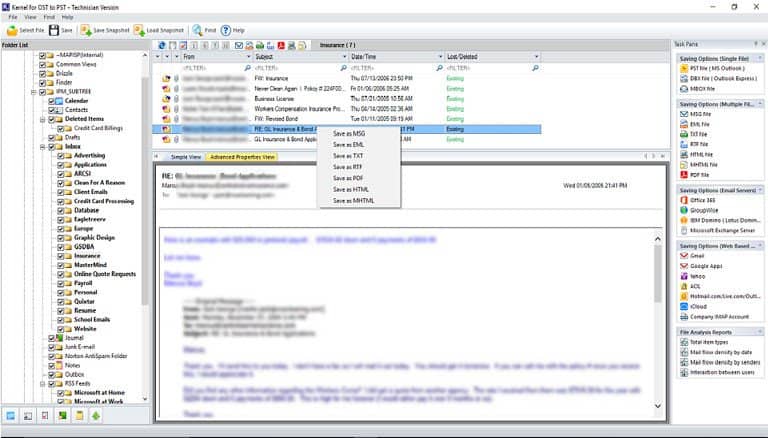 Step 4: Save OST file using the full version to PST file format as shown below and click Next.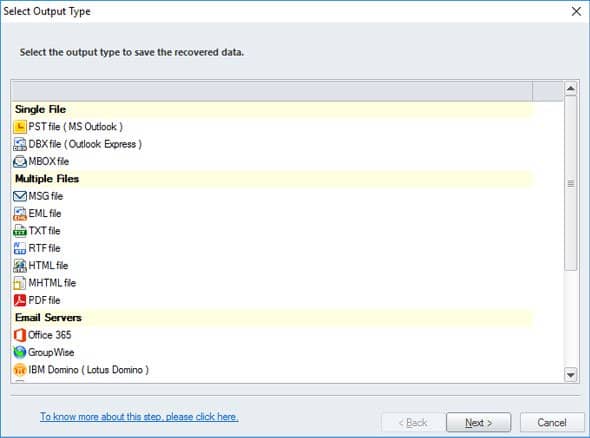 Step 5: You can select and save specific data with the help of data filters offered, take a look as shown.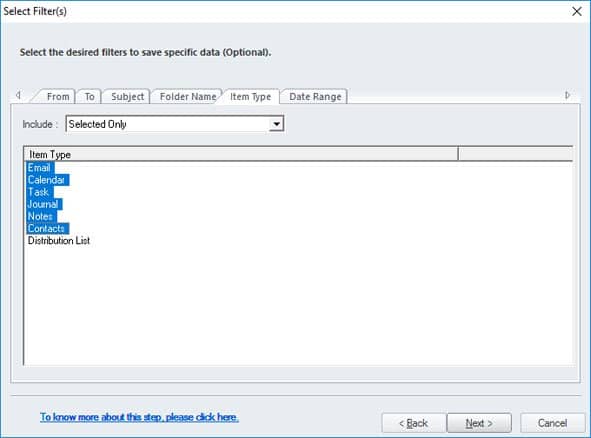 Step 6: Finally, choose the file destination and save the PST file on your local machine which can be imported to MS Outlook later.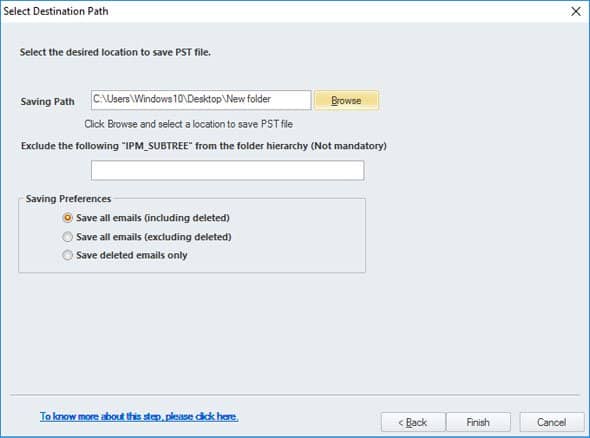 Concluding words:
Although there are numerous manual methods that can serve as an alternative to using a third-party tool when converting OST to PST, the risk of data loss or method failure during the conversion process is high. To eliminate worries and simplify the entire task, Kernel for OST to PST converter full version is the ideal solution for converting your most crucial data without complications. So, get ready to explore the tool and feel the difference.
Share your valuable experience with us in the below mentioned comment section.

Video Tutorial: To View the complete process of OST Conversion