Kernel SQLite Database Recovery tool can recover data from SQLite database files and save them at the desired location.
On the Home Screen of the software, click Open.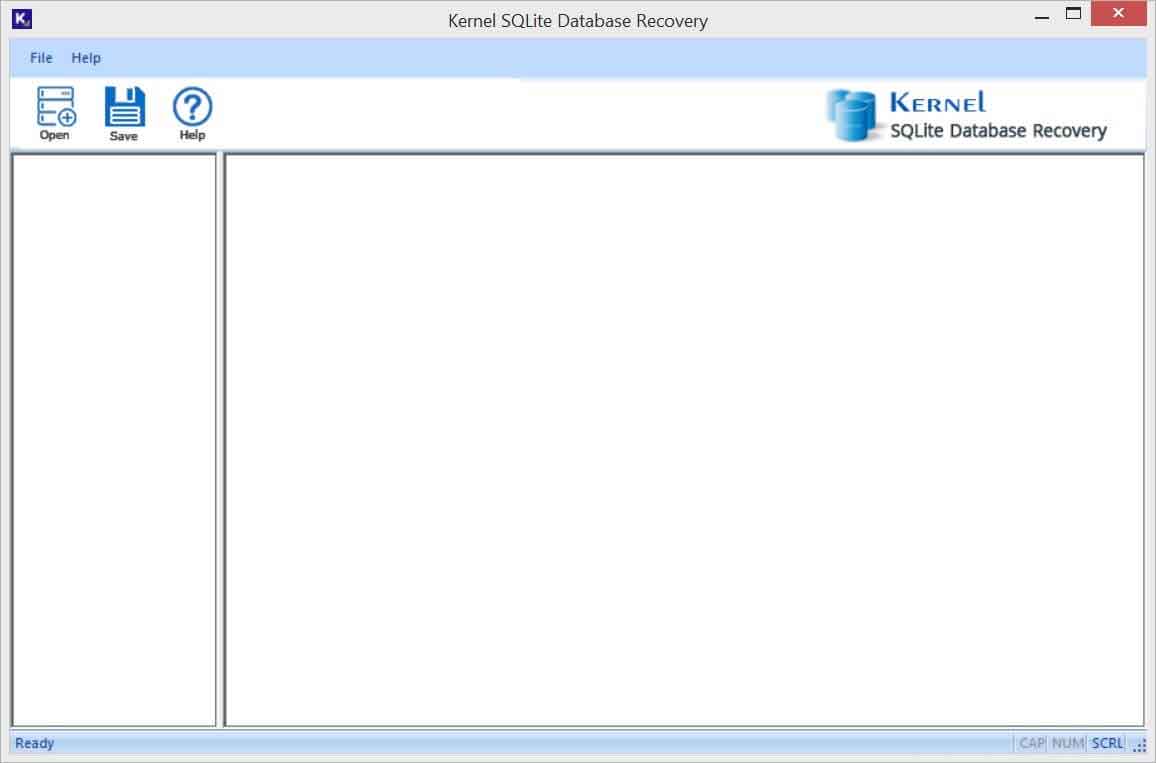 In the Database Selection wizard, click the Browse button.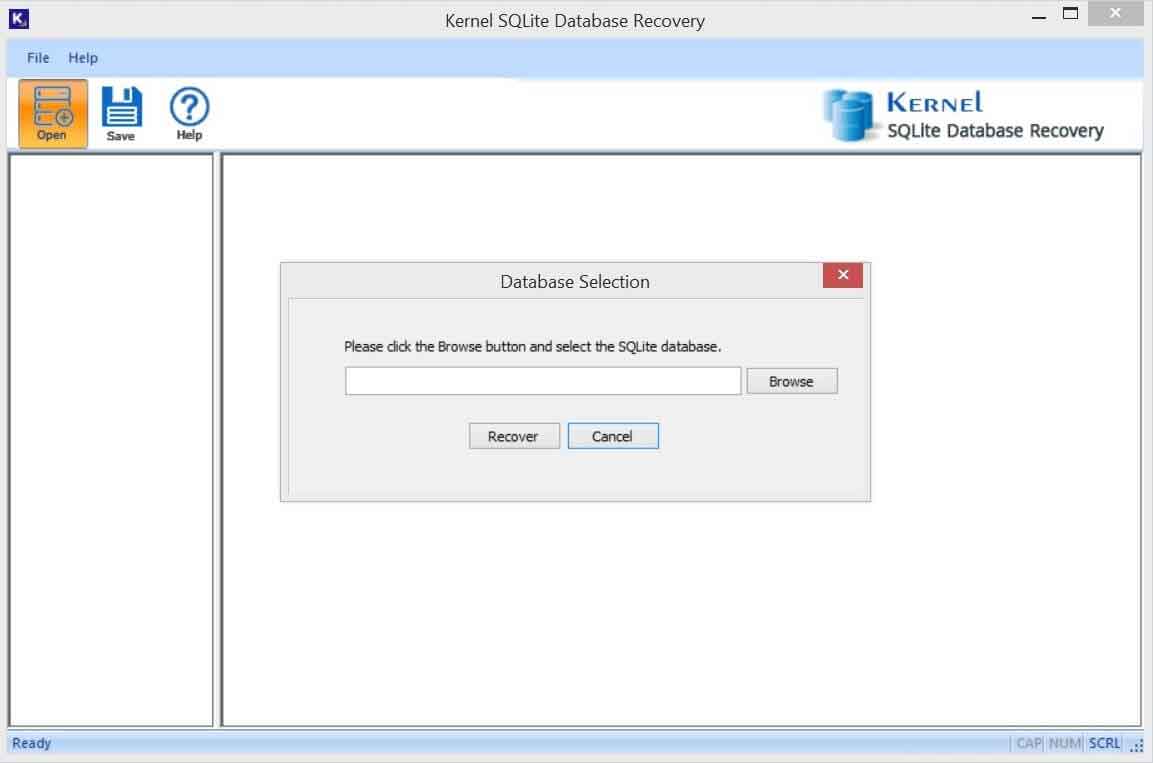 Go to the location of the database file and add it for scanning. Then, click the Recover button.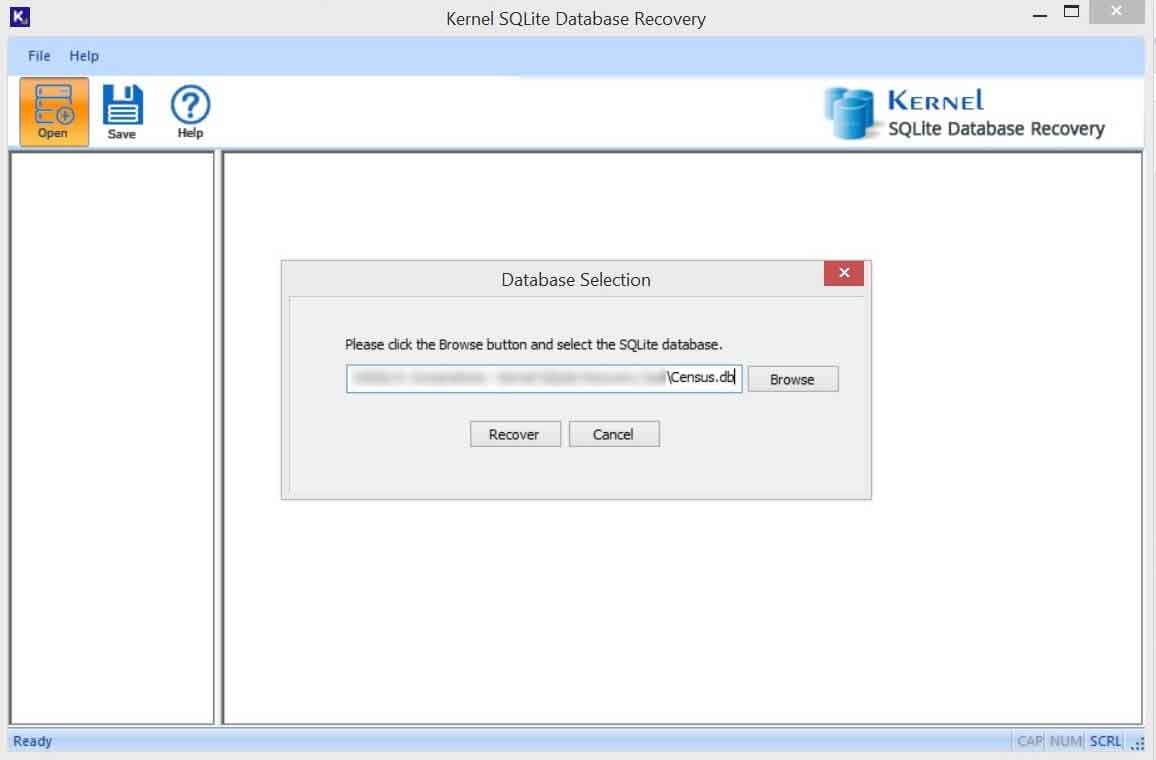 The software will quickly scan the file and show you all the contents of the database file. You can have the preview of tables, indexes, views, and triggers.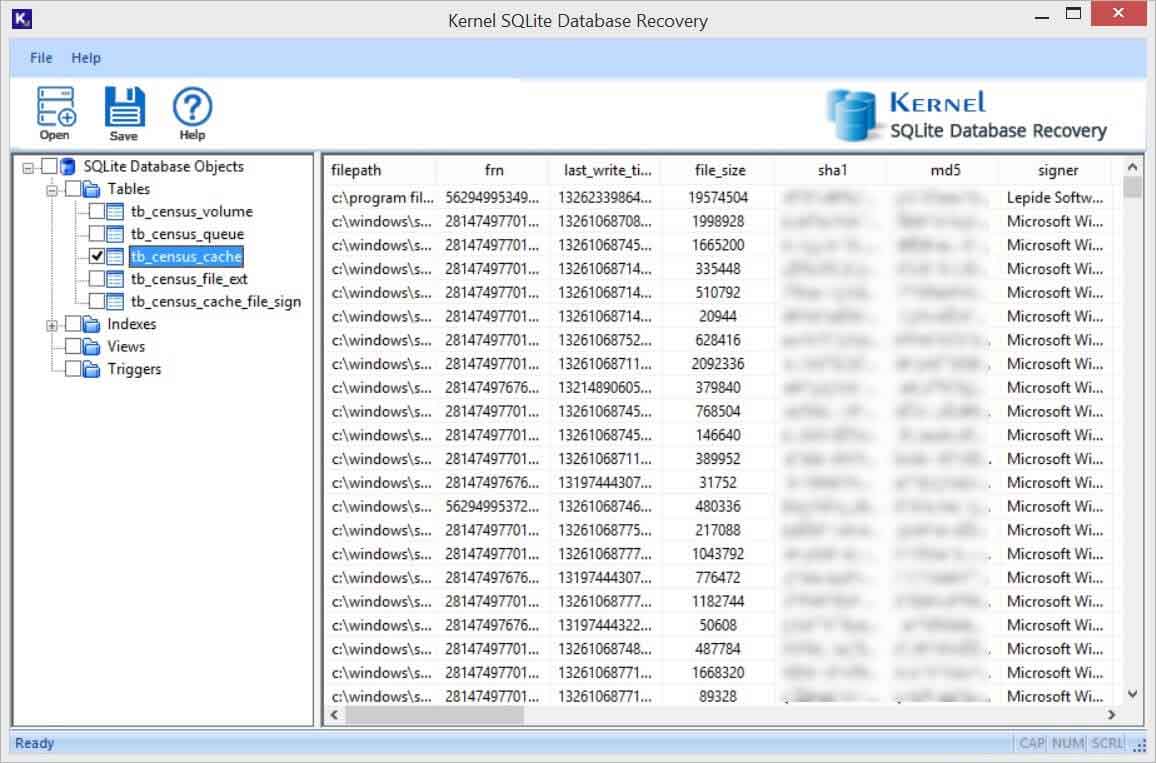 When you click the Save option, it will open the Output Folder wizard, where you can click the Browse button to select a destination folder.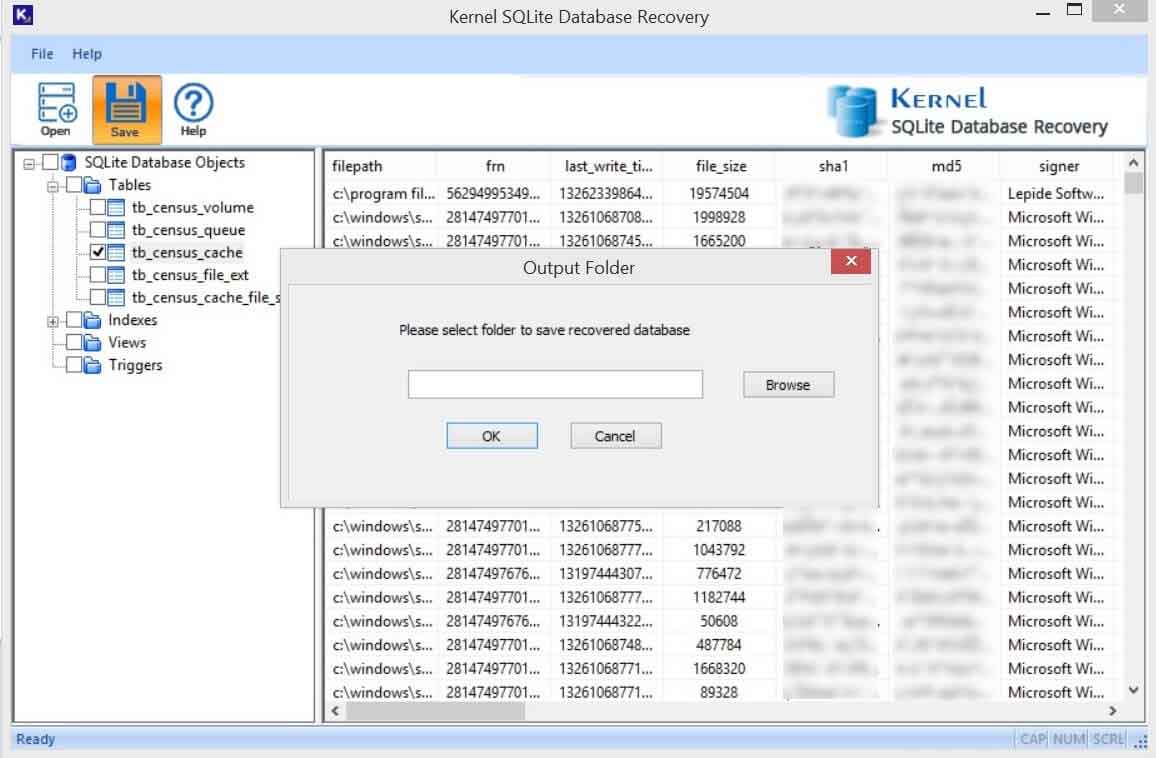 Choose the folder and click OK.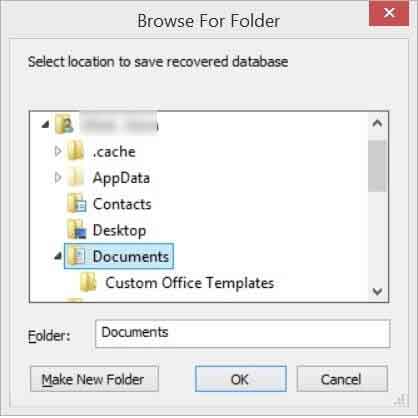 After selecting the folder, click OK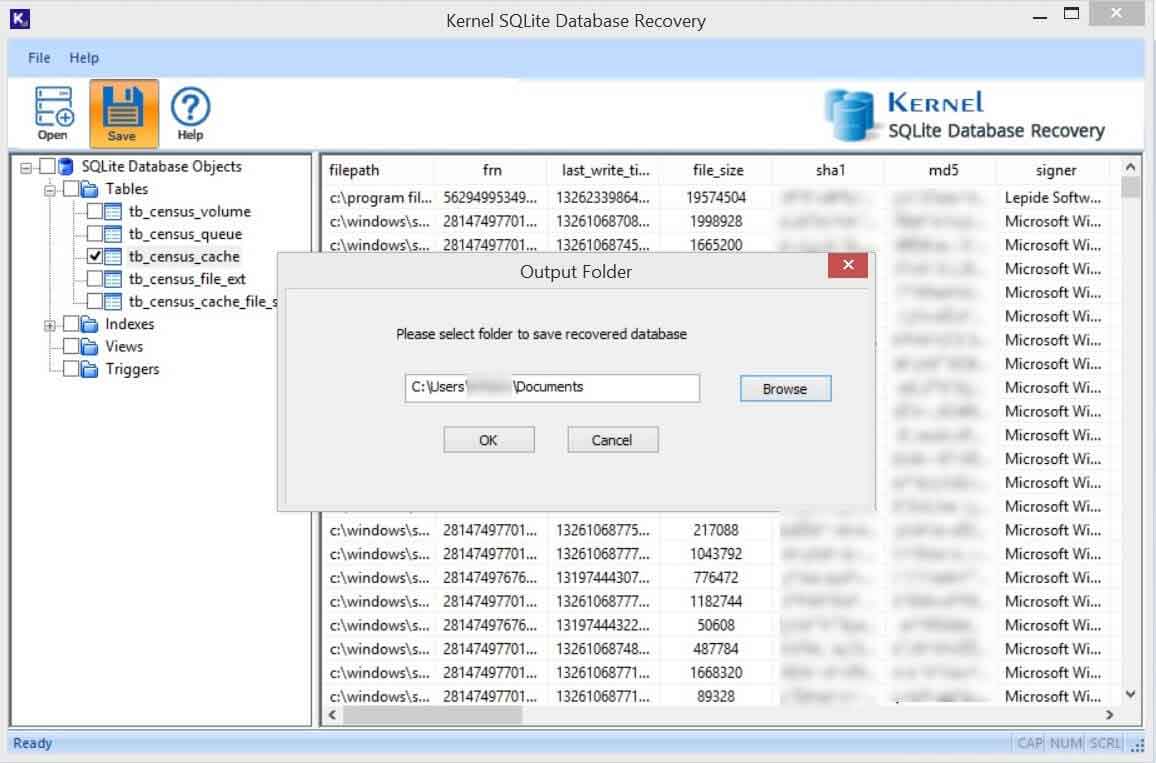 The software is saving the items in a new database file.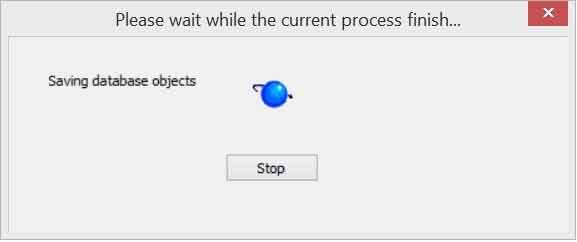 The items are saved successfully in a new database. A confirmation message will appear for the completed process. Click OK.