How does Kernel Photo Repair Work?
Kernel Photo Repair tool supports the recovery of each kind of image file of unlimited size and an unlimited number. The working procedure is limited to select, repair, and save. You can check the steps in the detailed manner here below:
Let us See How to use Photo Repair tool:
Start the software and click the big Plus icon to select the corrupt images.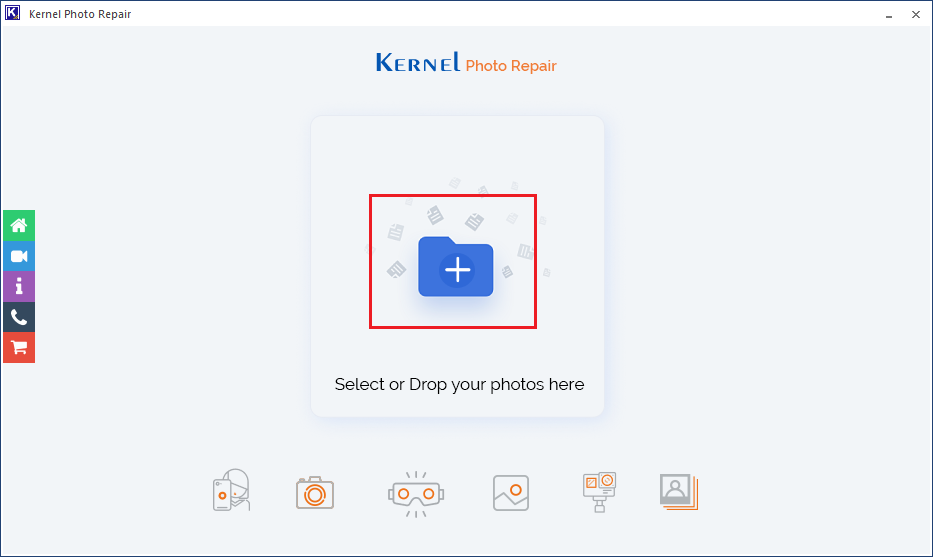 Choose the images and click the Open button.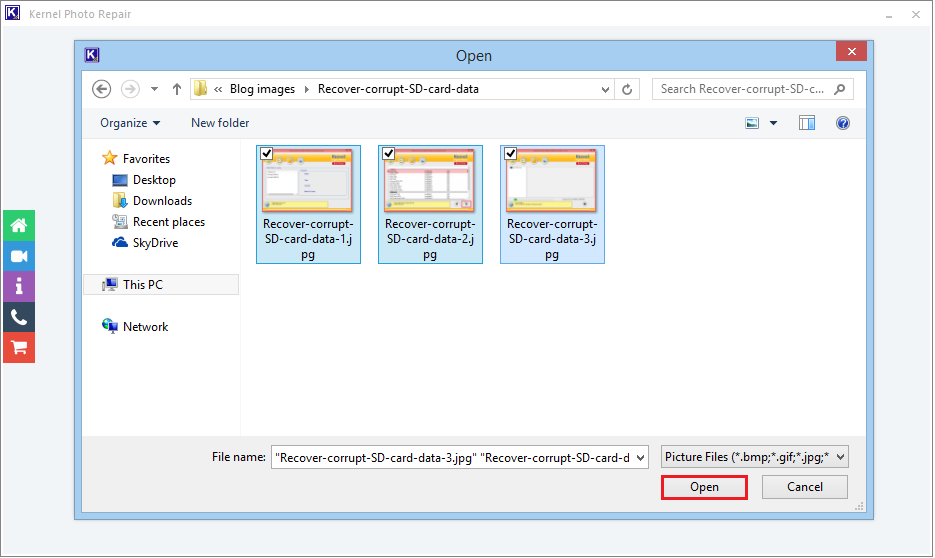 When you have selected the images, click the Repair Files button.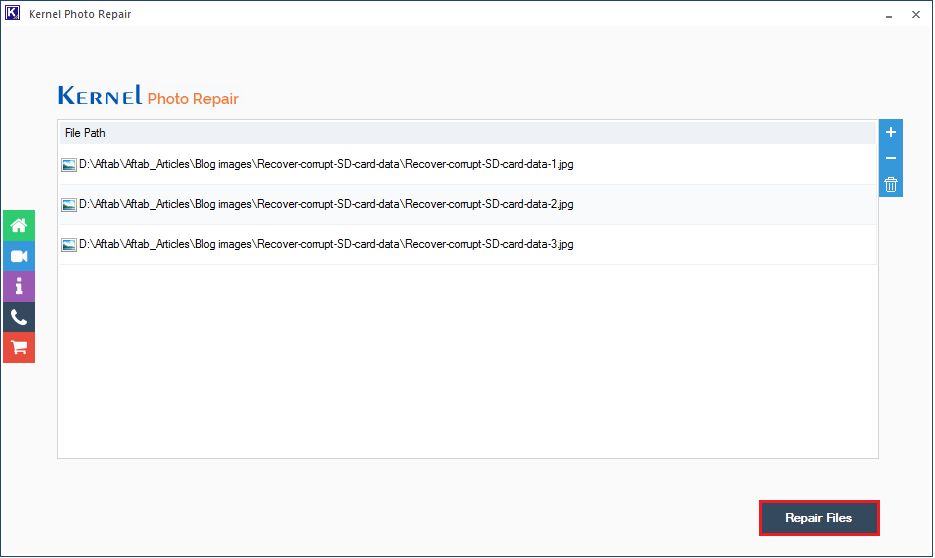 Browse the saving location and click the OK button.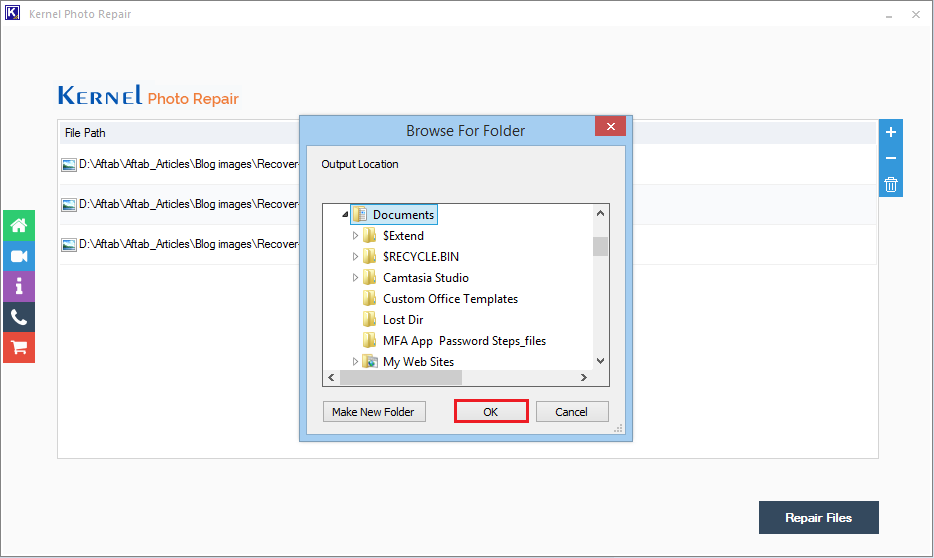 When the tool recovers the whole data, the status gets a change to Success and you can use the 'save the report to CSV' button.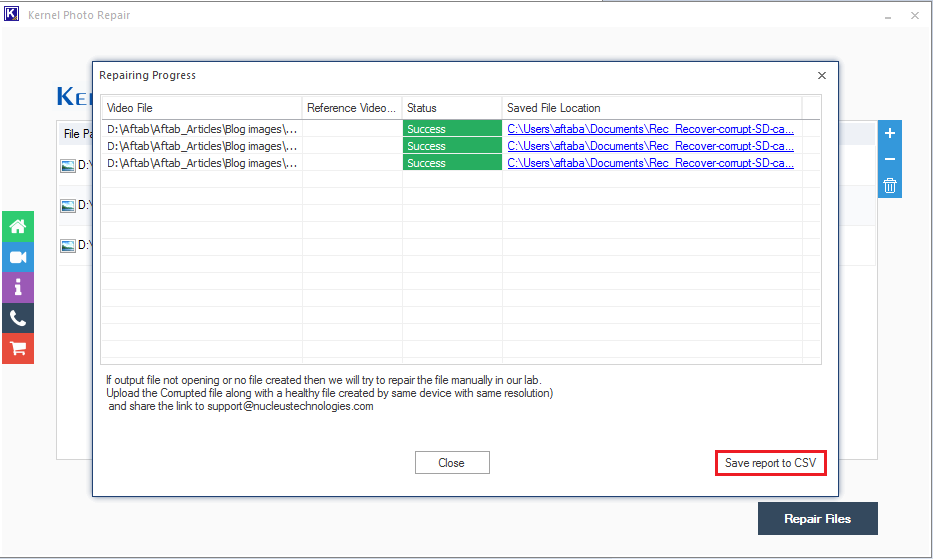 Later, click Close to exit from the software.