Outstanding features of Kernel Photo Recovery
Recover Inaccessible and Deleted Photos
Photo recovery software is capable of recovering lost photos from your system. All you need to do is run the software and proceed with the recovery step by step; the tool can recover:
Lost or Inaccessible photos
Permanently deleted images
Pictures from formatted drives
Corrupt and damaged photos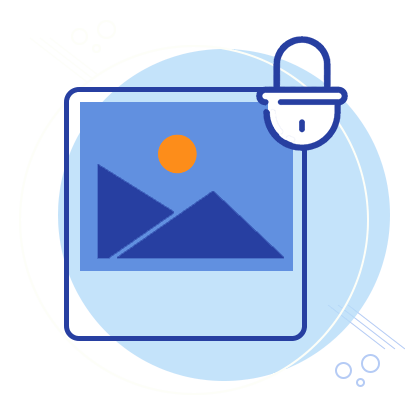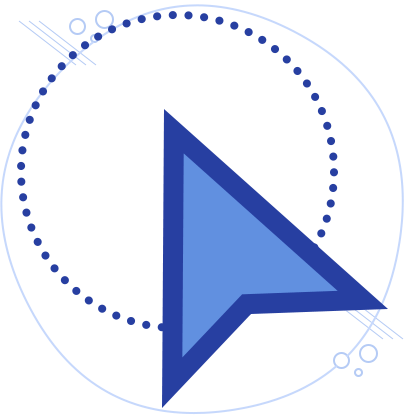 Set Size for Recovery
Sometimes users only want to recover images of specific sizes from their system. This software allows you to set the picture the maximum size according to your requirements.
Set a desired size for the photo recovery
Provide a prefix to the file
You can set file size in KBs
Recover pics of a specific size from a specific file format
Retrieve Every Image Format
This tool is capable of recovering every image format, either from the system, from external drive, or from cameras. The flexibility of tool makes it an allrounder tool which can recover:
Desktop formats like JP2, BMP, TIF, TIFF, GIF, RIFF, etc.
Mobile preferred formats like JPG, JPEG, PNG.
Formats supported by popular cameras like CRW, NEF, RAF, MRW, DCR, etc.
Formats from popular Cameras like Fuji Film, Nikon, Minolta, Kodak & Canon photos.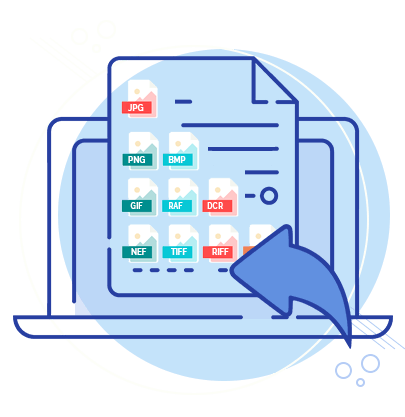 Recover Images from External Drives
If you want to recover inaccessible images from external drives, then it can easily be achieved with Kernel Photo Recovery tool; it recover images from:
Small storage external drives like Pen Drives, SD Cards, USB, etc.
Large storage external drives like hard disk, tape drives, SSD, DVD/CD, etc.
Mobile phones
Cameras
Select the Format for Recovery
The tool is capable of recovering photos from a specific file format. In one of the tool processes, you can select a format and then all the photos from that format will be recovered.
Select a desktop format to recover photos from it.
Select a mobile format to recover photos from it.
Select a camera format to recover photos from it.
You can select one or multiple formats in one cycle.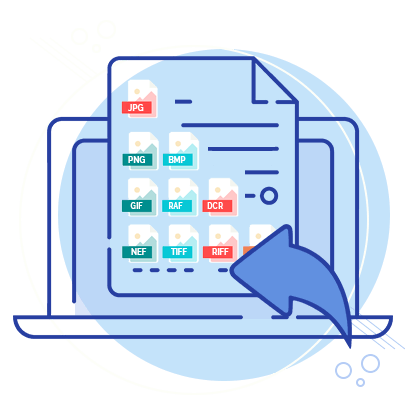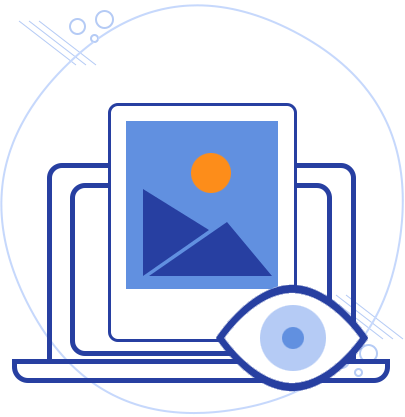 Preview and Save selected Pictures
With Kernel Photo Recovery, you can preview all the recovered images before saving them. The tool also allows you to save the selected images.
Have the preview of the file by double-clicking on it.
Allows you to decide what you want to save from the lot.
Save only selected files.
Option to save all files as well
Option to Select the Drive Saves the Time
The tool provides an option by which you can select a particular drive/disk, and you can recover image content specifically from it. The tool will scan the selected drive and will make the process quick and less complicated.
Select the affected drive/disk to recover images from.
Only selected drive will be scanned, saving you a lot of time.
It can be C, D, or any other drive from system, or an external drive attached to the system.
Makes your recovery process more simplified.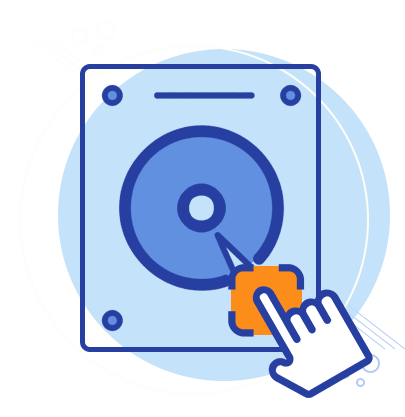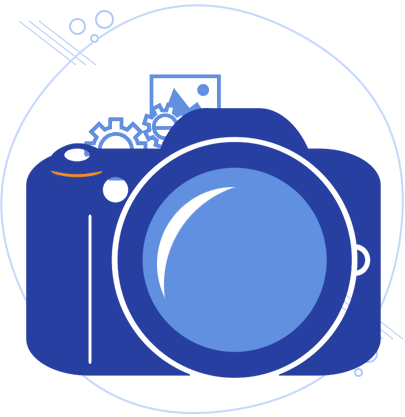 Supports all Camera Formats
The tool efficiently recovers images captured by different cameras from your system. It is designed to process all formats, and hence, it can easily recover formats from:
Compact Cameras.
DSLR Cameras.
Stand-alone camera.
Cameras from brands like Fuji Film, Nikon, Minolta, Kodak & Canon.
Compatible with Every Version of Windows
This utility can easily be operated on every Windows operating system including Windows 365/11/10/8.1/8/7XP/2000/Vista, etc.
Totally compatible with Windows Operating System.
Supports the latest version of Windows like Windows 365/11/10/8.1/8.
Supports earlier versions of Windows like Windows 7/XP/2000.
Supports the oldest versions of Windows like Windows 98/NT/95.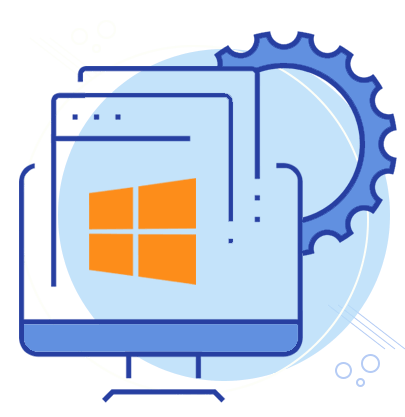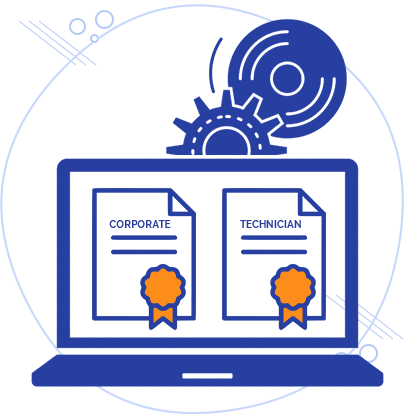 Repair Video Files (Tech License)
With the tool's tech license, you can easily repair and access every video file format along with:
Recovery of MP4, MPEG, MTS, MKV, M4V, AVI, WMV, FLV, 3GP, F4V, etc.
No file size limitations.
Facility to preview repaired video files before saving.
Saving at the desired location.
Load more features
FAQs of Kernel Photo Recovery
How it Works?
PROCESS OF

Photo Recovery Software

Recovering images with Kernel Photo Recovery is effortless and straightforward. It takes only three steps to recover and save the pictures.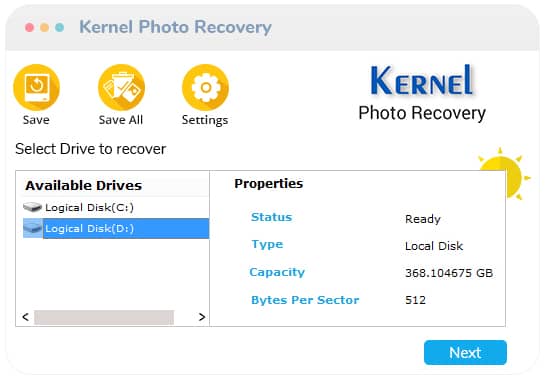 Video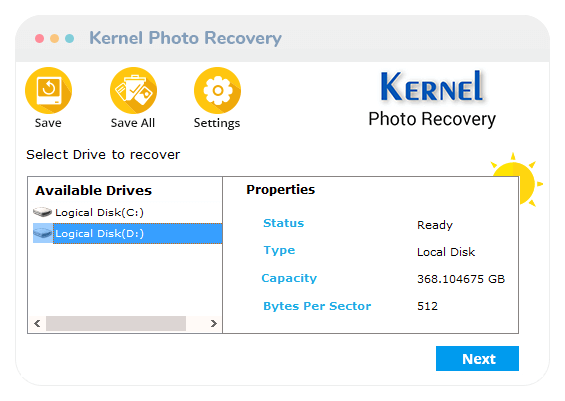 Software Prerequisites & Recommendations
About Kernel Photo Recovery Software
Version: 20.9
Release Date: Sep 2020
License Type: Home, Corporate & Technician
System Requirements
Hard Disk

50 MB of disk space

Memory

256 MB Minimum

Processor

Intel® Pentium Processor compatible (x86, x64) or equivalent

Operating System

Windows 365, 11, 10, 8.1, 8, 7, Vista, XP, 2000, 98, NT, 95 (FAT 16, FAT 32, NTFS, NTFS5)
Software Guides
Why choose Kernel
2M+ Happy
customers

190+ Countries
worldwide

18 Years'
experience

100% Moneyback
guarantee

24x7 Support
desk

100+ Software
solutions
↑