Using Kernel OLM Viewer
Kernel OLM Viewer opens OLM files on Windows systems. It displays OLM data like emails, contacts, calendar, notes, tasks, and journals with accuracy. The steps for viewing OLM File are:
Select the mode – Open Single File or Open Multiple File(s)
When you launch the Kernel OLM Viewer, you have its main screen providing two options. Select the required mode.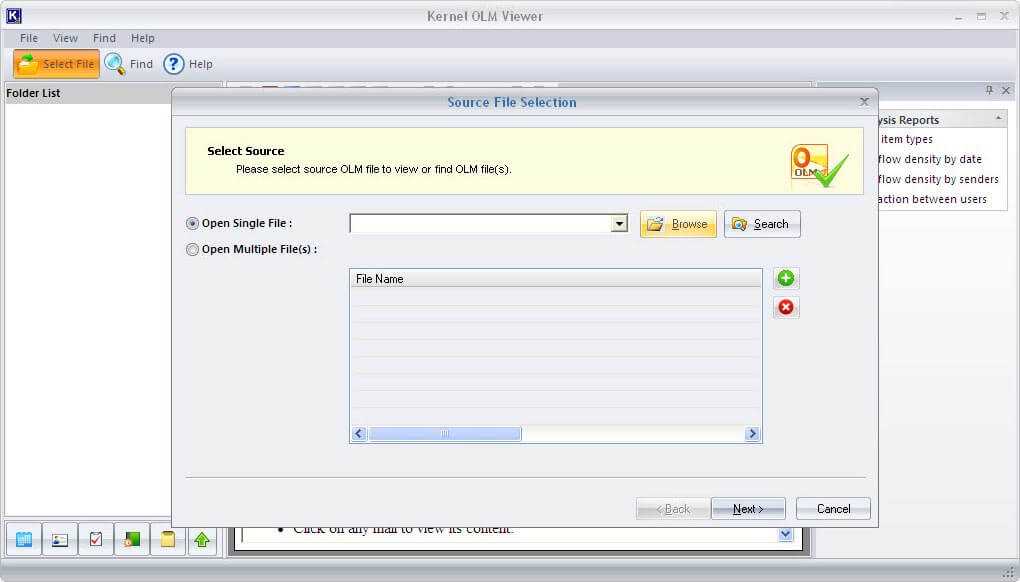 Select the required OLM File
You can directly browse for the required OLM file if you know its location.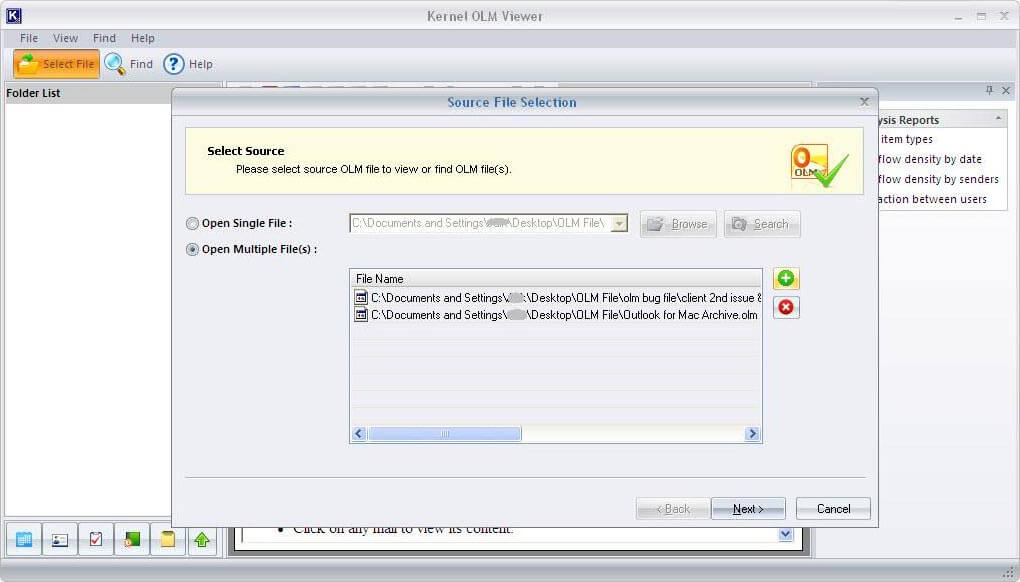 In the multiple file mode, you can add many OLM files. All the files will be listed under the File Name.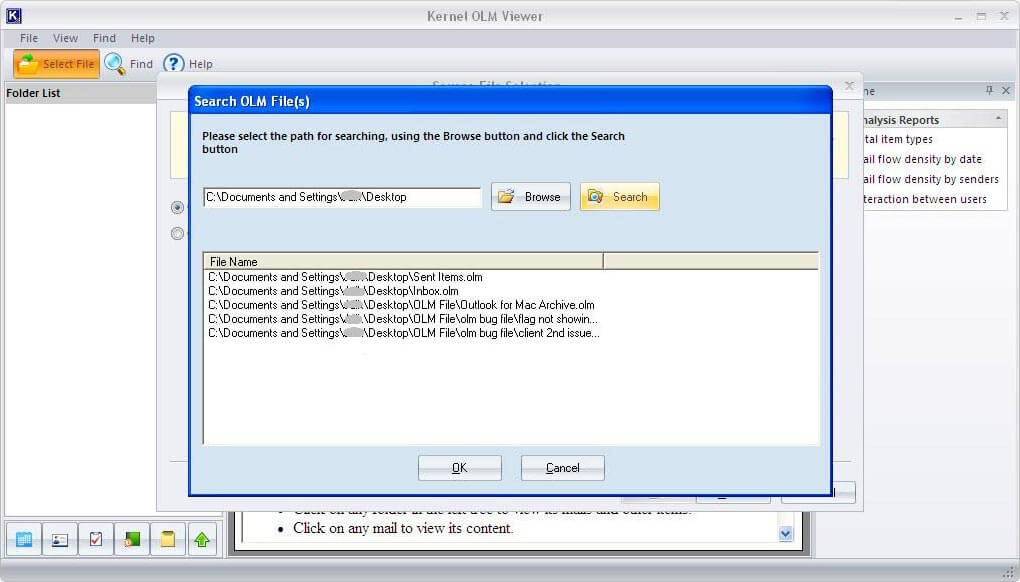 Note: If you don't know the OLM file location, just search for it using the search option. When the software lists all available OLM files, you can choose the required one.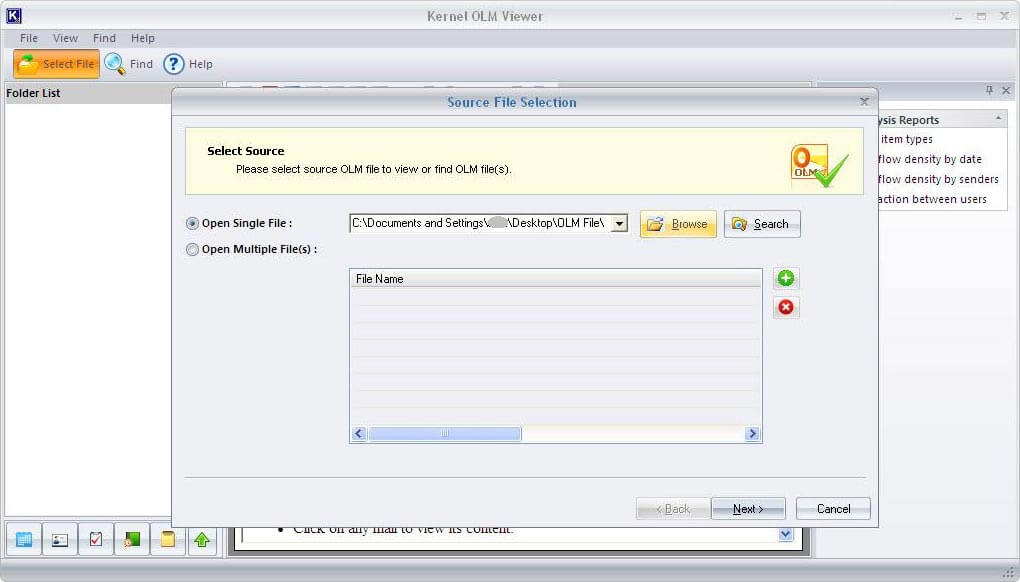 View OLM data
The software displays the OLM data after scanning the file. The folders are listed under the Folder List. Select a folder from the list to view its content. Then select an item to view it.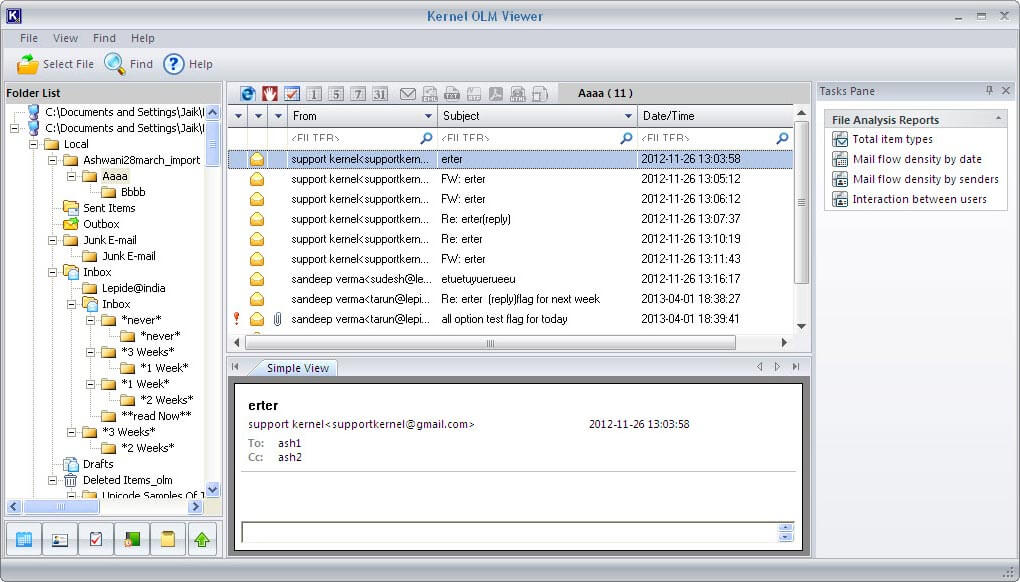 Note: The software also, allows you copy and print TXT and HTML emails. Click icon to save the message list information.
Generating File Analysis Reports
Using Kernel OLM Viewer, you can generate four types of File Analysis Reports - Total item types, Mail flow density by date, Mail flow density by senders, and Interaction between users. The steps are:
Click the report name from the Task Pane. Select the folder/s, and click the Analyze button when the dialogue box appears.