Kernel DBX Viewer Free
Open and view corrupt/damaged DBX files data without Outlook Express
*Download free software and view multiple DBX files
Open and read corrupt/damaged Outlook Express DBX files
Capable of opening DBX file of any size
Preview every email/item of DBX files
Fix complicated corruption issues of DBX files
View lost/deleted items from DBX files
Compatible with every version of MS Outlook Express
Client Testimonial

I wanted to access my DBX file without installing MS Outlook Express as I upgraded my system. But, there was no manual way to do it, then Kernel DBX Viewer helped me sort out things easily. Also, it is completely free to use.


Opening corrupt DBX files and viewing their data was never easy for me as MS Outlook Express doesn't support corrupt data file. Then I get to know about Kernel DBX Viewer, and I could access my corrupt DBX easily.

Prestigious Clients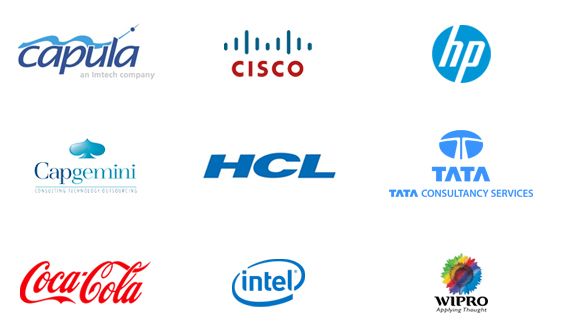 Salient Features

Open and View DBX Files
Access and open DBX files quickly on your system without installing MS Outlook Express.

View Items of corrupt DBX Files
Kernel Free DBX Viewer tool allows you to recover DBX files from corruption issues without any hassle. So can open even corrupt DBX files with this tool.

View Permanently Deleted Data
Kernel Free DBX Viewer allows you to access and view permanently deleted data like emails, attachments, contacts, etc.

Preview Every Mailbox Item
This tool gives you the freedom to view every mailbox item of your DBX file. You can view emails, email properties, and all other items.

Suitable for All Versions of MS Outlook Express
With this tool, you can open and read any DBX file. It is compatible with Outlook Express including 6.0/5.5/5.0 and 4.0.

Maintain the Data Integrity of the DBX File
Kernel free DBX viewer keeps the data integrity of your DBX file maintained. You can preview the data as it was available in MS Outlook Express.
What is a DBX File?
MS Outlook Express uses files with .dbx extension. MS Outlook Express creates a DBX folder for every mailbox folder. This folder contains data of that mailbox, such as email messages, attachments, etc. Each folder in MS Outlook Express has its own DBX file. For example, Inbox will have an inbox.dbx file and sent items will have sent items.dbx file. DBX files are usually saved in the user directory "Documents and Settings," and can be moved or copied to another location for backup.
What Needs Does DBX Viewer Tool Fulfill?
Kernel Free DBX Viewer can fulfill the following needs:
Previewing emails, items, contacts, attachments, etc.
Accessing DBX file data without installing MS Outlook Express
Displaying items of corrupt/damaged DBX files
Capable of opening multiple DBX files at once
Steps to View Outlook Express DBX Files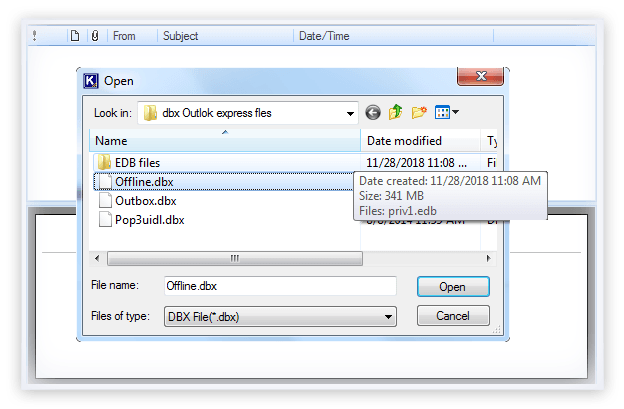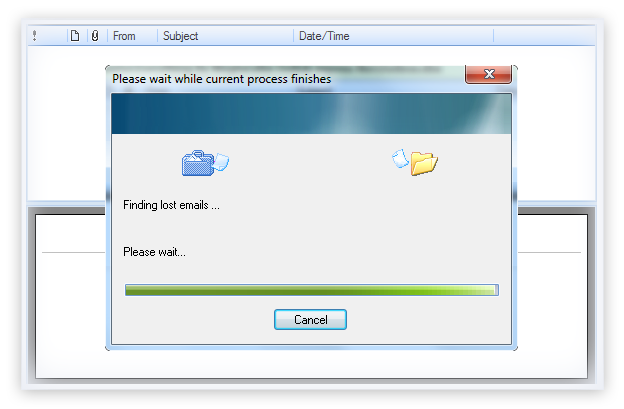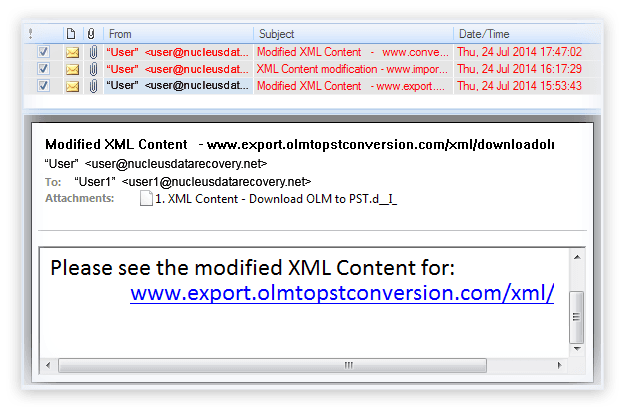 Software Specifications
Supported Versions
MS Outlook Express 6.0/5.5/5.0 and 4.0
Operating System
Windows 10/8.1/8/7/Vista/XP/2000/98/NT and 95 and Windows Server 2016/2012/2008 R2/2008/2003 R2/2003
Processor
Pentium Class
Memory + Hard Disk
64 MB Minimum
50 MB of disk space
Upgrade to Home/Corporate License
Freeware

Home License

Corporate License

Software Features
Download Free
Upgrade $29

( Personal Use Only )

Upgrade $99( For Single Organization at
Multiple Machines )
Open and view DBX files
View files of any size
Compatible with all versions of MS Outlook Express
Preview permanently deleted items of DBX files
Compatible with Windows 10/8.1/8
Display items of corrupt/damaged DBX files
Save repaired file into DBX and EML formats

Download Free
Upgrade $29
Upgrade $99