Kernel for Attachment Management: Creating Attachment Processing Rule
Let us take an example to understand that when you may need to handle attachments and what should be done to process attachments with Kernel for Attachment Management. Suppose that you are working as a manager in a company who receives daily work status report from the employees working under you. You receive the work status in .xls format. Now, you want to save those .xls files at a specific location at your computer's hard disk subject to date and senders email IDs. Therefore, the destined path will appear like D:\Attachment Management\%Message Date%\Sender Email.
Manually saving attachments at the predetermined location on a regular basis requires lots of time; therefore, you want an automatic way to do this work. Kernel for Attachment Management helps you doing this. As you wish to process incoming attachments automatically, you need to select the "Enable automatic processing" option, while creating the Attachment processing rule:
Now, you have to select the folder whose attachments you want to process: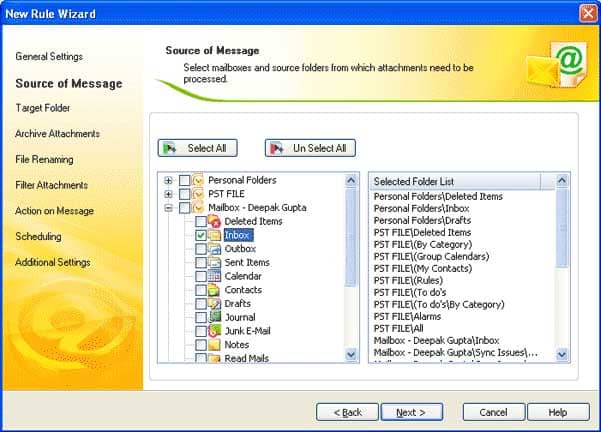 After selecting the folder, you need to specify the location on your computer's hard disk and select parameters to save the processed attachments based on message date and senders email IDS: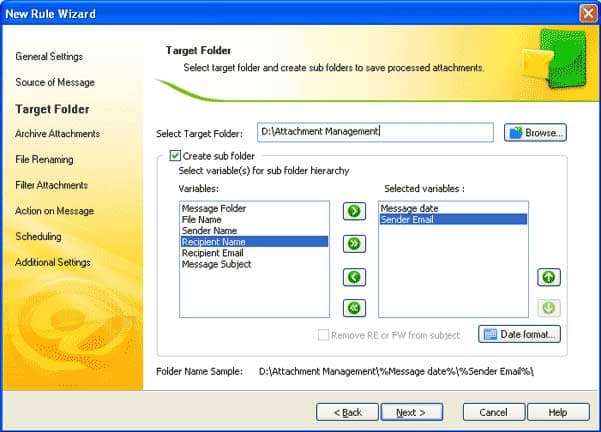 It may happen that the file with the same name already exists at the specified location. At that time, you can select an option to overwrite the file, append unique count in the file, or do not save the file: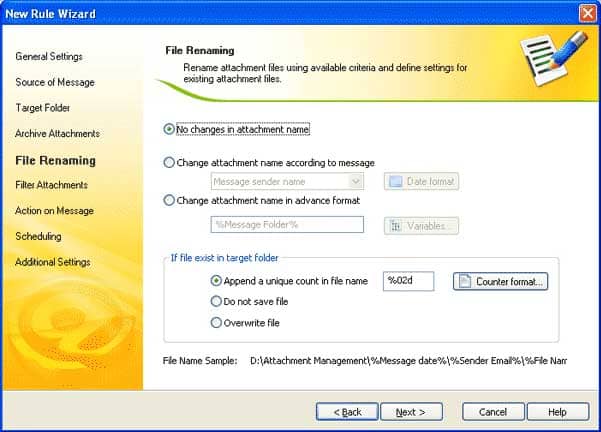 As you want to process the attachments related to work status, you can specify the senders email ID in the list so that the software will only process the attachments coming from specified senders:
After processing the attachment, you can select the option to leave attachments shortcut into the email or can place a text description of the attachment location in the message: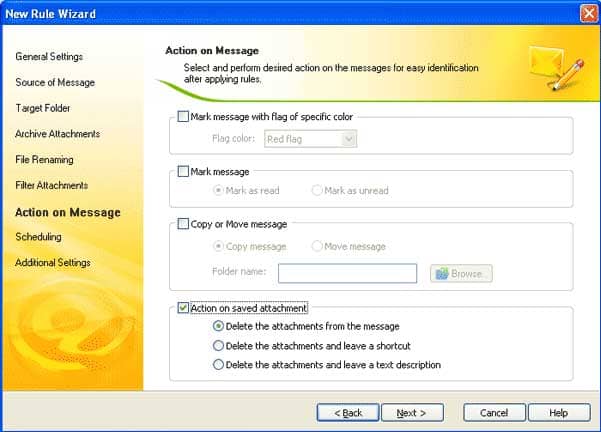 If you want to process attachments at a specific time daily then the software provides you the option to schedule the task:
Learn more about other functionalities of Attachment Management - Selective Attachment Processing and Compressing and Archiving Attachments.