Read time 6 minutes
Windows error code 0x80070005 is a general error message that Windows users get during Windows or Windows app update or during MS Office activation.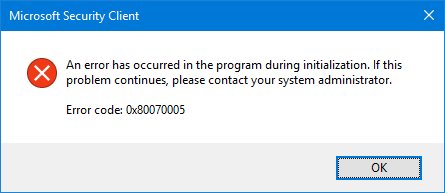 These error messages should not be ignored or taken lightly as it can have grave consequences leading to system crashes, app freezing issues, to name a few. As the error code 0x80070005 can be caused by a wide range of issues, every cause has to be addressed separately.
Issue #1 Windows Update Error Code 0x80070005
This error code usually occurs while updating Windows. Getting and applying Windows updates are necessary for upgrading and applying important patches or fixing bugs. Error code 0x80070005 can popup anytime while installing a certain update.
Some of the common causes behind this error code while updating Windows are listed below:
If you are logged in as a normal user.
Any inappropriate system settings, changes in local group policy management utility, and more.
Malware or malicious software blocking the installation of any critical updates.
Following are some of the ways to address this issue effectively:
Fix #1 Switch to Administrator Account
The easiest way to switch to an administrator account would be to restart the PC and log on with the administrator account. One can also do that without restarting the PC by following the steps below:
Hold +X keys and select Control Panel from the list.
Now select User Accounts from the options.
Select the administrator account from the options. Enter the password if prompted.
Log out of Windows.
Now, log back in, and start installing the Windows updates.
Fix #2 Fix Network Errors
Find the shared folder and right-click to view the Properties.
Select Security tab > Add and Advance > Click Find now > choose Everyone.
Click OK > Apply to apply the settings. The folder will be shared with everyone who is connected to your network.
Issue #2 Windows App Update Causing Error Code 0x80070005
Undoubtedly Windows is the most popular OS, and with each Windows update, we get something new and exciting features. As a matter of fact, the App store has also become quite a popular place to download Windows applications. Sometimes, while using the App Store, the user can encounter the error code 0x80070005, as shown in the snippet below: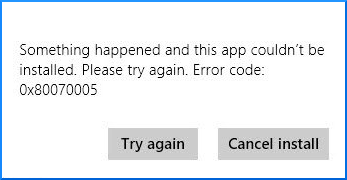 This error prevents apps from updating from Windows Store. Therefore, the most plausible reason behind this could be an issue that prevents access to the folder that stores apps. The steps mentioned below shows how to get past this issue:
Hold +R keys and enter the following path in the text box:

C:\Users\[username]\AppData\Local

Note: Replace [username] in the above syntax with your actual username.

Now, in the Local folder, locate the Packages folder and right-click to select Properties.
In the Packages Properties, click on the Security tab and make sure that Groups or User names have tick marks in front of Full control; if not, then click Advanced.
In the new popup window double click to modify the permission entry under the Permission tab
Issue #3 Windows Error Code 0x80070005 During MS Office Activation
Some users have complained that they get error code 0x80070005 while attempting to activate MS Office.

This error code is reported in all MS Office versions. In this case, following the steps mentioned below might help you get past this:
Fix #1 Activate Office as Administrator
Open any MS Office application by searching for it.
Right-click the MS Office application and click Run as administrator.
Follow the steps/ instructions to activate Office.
Fix #2 Repair MS Office Errors
Hold +X keys and select Control Panel from the list.
Select Programs and Features.
Click on MS Office and click on the Change tab.
Next, select Quick Repair then click on Repair.If the issue still is there, then uninstall the program and reinstall it all over again.
Kernel for Windows Data Recovery
If you get the error code 0x80070005, then before applying any Windows update, it is recommended to backup your crucial data. While most of the Windows update installations are error-free, there is a slight chance that you might lose your data. If you are also a victim of data loss (after installing any Windows updates), then you need a reliable third-party data recovery tool such as Kernel for Windows Data Recovery Software. It is highly effective in cases of accidental file deletion, hard disk crash, and boot-sector corruption. The user-friendly interface allows the user to customize software settings before initiating a scan. One of the exciting features that set it apart from other tools is that it can even recover the deleted files, which will be marked red after recovery. That being said, one should download the trial version of the tool for getting a firsthand look at the excellent features for themselves.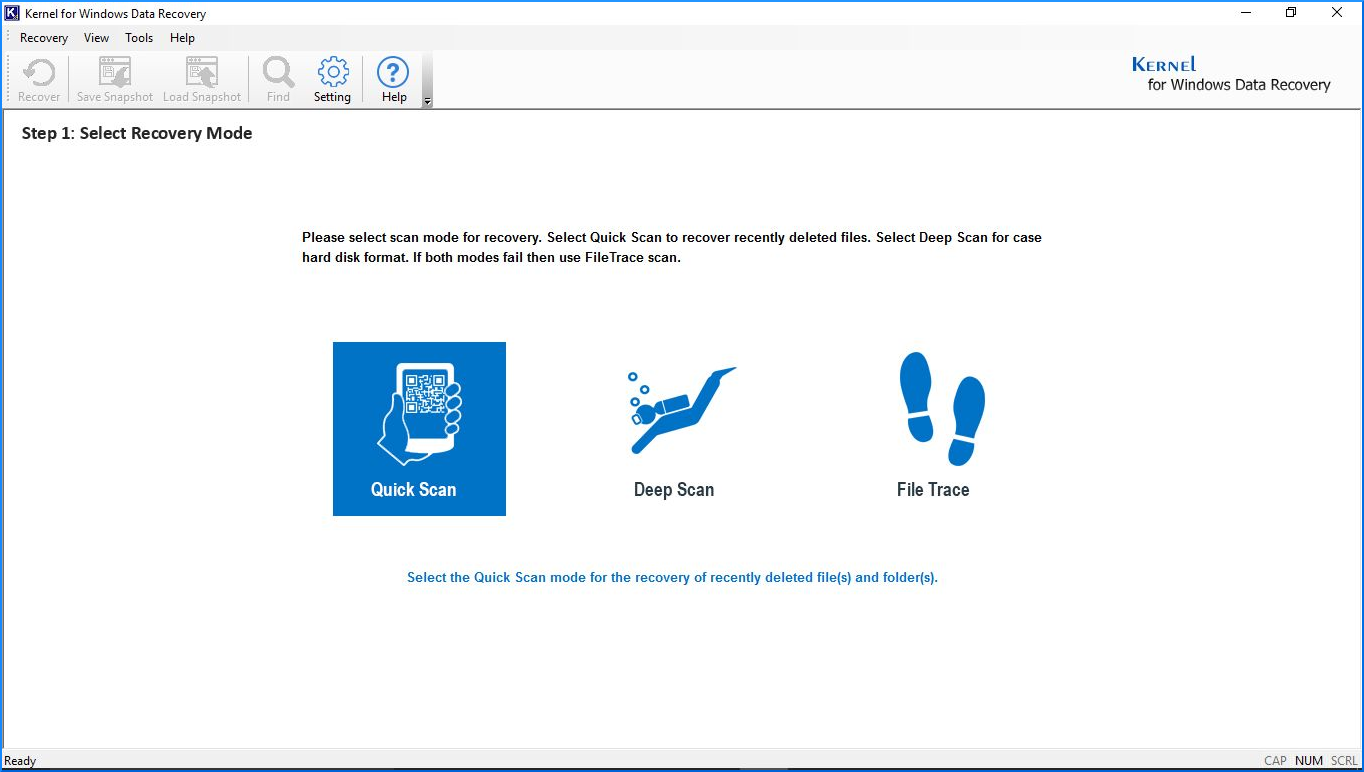 Conclusion
As error code 0x80070005 affects a wide range of issues, hence we have addressed three cases separately along with the remedies. If you are unable to fix this issue by implementing the manual methods or your latest Windows updates have caused you some data loss, then look no further as Kernel for Windows Data Recovery might be the right tool for your situation.