Read time 6 minutes
JPEG is one of the most popular formats for images. The "Joint Photographic Experts Group" format from any source, whether PCs, Digital Cameras, Laptops, or other devices, hold good quality compressed images in small storage space without any effect on image properties. The files in this format are easy to transfer, store, and have a quality view. But corruption or manual mistakes spares no data file format. JPEG files are equally vulnerable to corruption or damage like other image file formats.
We are going to list the top 5 JPEG file errors which users face frequently.
The JPEG error list is not limited to the above five mentioned errors in JPEG image files. Before heading to make you understand free methods to repair corrupt JPEG files or fix JPEG file errors, we would like to mention some common possible reasons behind any corruption or inaccessibility of JPEG files.
Common Causes for Corruption/Damage of JPEG format files
Damaged or corrupt header files
Incomplete scanning of files
Bad sectors in storage device or media
Dim or low power-supply while taking pictures
Infected or bugged storage devices
Alternation of extension (knowingly or unknowingly)
Faults in file coding or description
More about Top 5 JPEG File Errors
Let us understand the top 5 JPEG file errors one by one.
Invalid Value for Registry Error: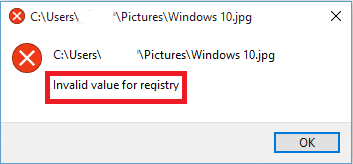 When the user tries to open the JPEG image file, he suddenly faces this error. This is usually found after system rebooting or after an operating system upgrade (for example, from Windows 8/8.1 to Windows 10). When we access the JPEG file, an instruction is being sent by the registry for this action, but it returns the above error when unable to identify the path for it.
Solutions
Try these methods in order to fix the registry error.
Install the latest drivers
Update the image viewer program
Delete outdated entries and restart the program
JPEG Error #52

This error mainly occurs when any JPEG file with .jpeg extension is saved with some other extension, say .png or .bmp.
Solutions
Check the original source file extension
Change the image file extension to .jpeg again using the Save As option or manual modification
Try opening the image with aa alternate image viewer program
JPEG Error #53
With this error, users cannot access the JPEG file anymore, and this could be mostly due to corruption in the operating system. However, one cannot rule out other reasons which include saving with incorrect extension or issues with RAM, hard drive, installed programs, registry, system, etc. But no issue; we have you some useful tricks to fix this error.
Solutions
Open the file in image editors like Adobe Photoshop or Paint and save as .jpeg format
Try downloading the file again to check if the incomplete download is an issue
Accessing the corrupt .jpeg file with another viewer program
Copying JPEG file and saving with .jpeg extension which can work if extension modification is the reason
JPEG File Error Code 0x80070522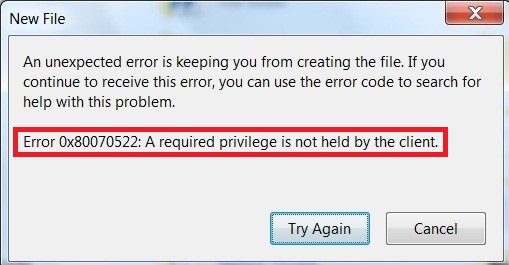 This error typically occurs when users modify or edit an image without permission. And later, while accessing the file, you may get such an error message.
Solutions
Get the permission to access the file and try opening it again
Disable Admin Approval Mode in Local Policies (for this, type secpol.msc in Windows
Run box and following Local Policies ? Security Options ? User Account Control Admin
Approval…. Then right-click on User Account Control Admin Approval…, select Properties and click Disabled finally).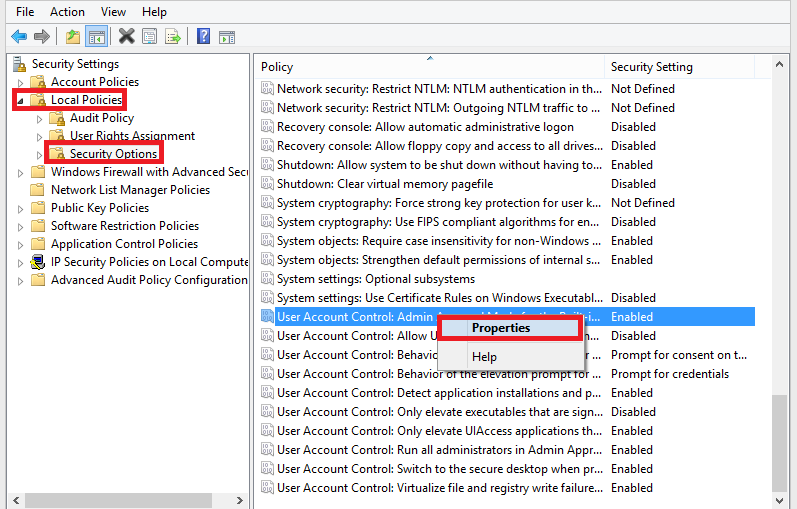 Invalid Marker

The improperly or incompletely downloaded JPEG files downloaded from the Internet could be the cause of the above error. It can also be due to encoding or decoding issues or bad sectors on the storage media for these files. The error is difficult to fix manually. However, you can try these methods:
Solution
Try renaming the file and see if can be accessed now
Run hardware troubleshooting if the error is due to connection issues or storage device problems
Open the affected file in another photo viewer application
Save as the file in another format using Paint or other application
All the above JPEG errors can be fixed with the solutions provided along with it, or there can be a good possibility that error remains as it is. This indicated strongly to the good corruption in the JPEG files. At this time, we strongly recommend going for an efficient, quick, and secured repair software.
Professional tool
If the JPEG error is still there, then let the advanced repair tool, the Kernel Photo Repair handle this problem. It provides a direct solution and repairs photos. Support to all Windows Operating System versions and image file formats is a remarkable feature of the tool. You can get a complete idea about the tool with its free trial version.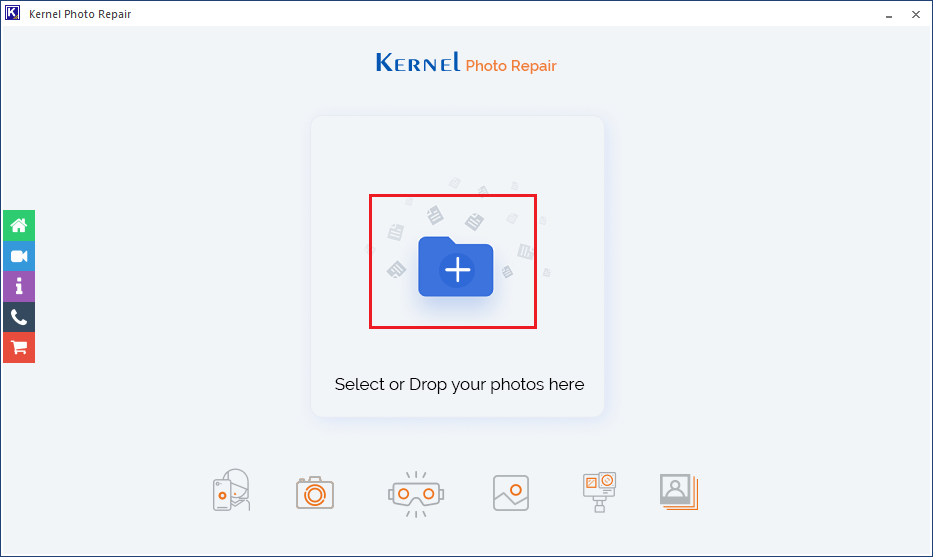 Final
The photos or images of JPEG format have risks of corruption with different factors responsible for it. Some common and frequent JPEG file errors are discussed in the blog with helpful manual tricks to fix it. In case of failure of these tricks, a trustable and efficient repair tool is also recommended to the users.