Read time: 3 minutes
MPG, short for Motion Picture Experts Group or MPEG, stands as the predominant video file format for storing a variety of videos, encompassing web content, animations, and personal recordings. This format finds widespread compatibility with media players like Windows Media Player, VLC media player, and others, identified by the file extension .mpeg. However, the integrity of these files can be compromised during transformations, triggered by abrupt power outages or virus attacks. Such corruption can occur even during the conversion to alternative formats. In this blog, we will delve into the causes of MPG/MPEG file corruption, the telltale signs of such corruption, and explore methods for file recovery.
How do you realize that the MPG file is corrupted?
The following symptoms indicate that your MPEG files are corrupt.
Video cannot be played.
Only audio is playing and not video.
Choppy/ blurry /flickering video.
Audio and video are not synchronized.
No audio. (like Instagram video has no sound)
Video is lagging.
Black screen.
The computer freezes when the video is played.
The Video file is broken.
Problem with video codec/ proper codec is not installed.
The format is not supported by your computer.
Probable reasons for corruption MPEG files:
MPEG corruption can occur due to various reasons. Some of the reasons have been listed here.
Unexpected stopping of media player. This leads to corruption or damage of MPG files.
Bad sectors on hard disks can cause corruption.
Virus/ Malware.
Already affected/infected files in the folder can corrupt other files as well.
Improper/unauthorized media players may corrupt files.
Occurrence of any kind of error when you are copying the MPEG file.
When file extension is changed to some other format.
Methods To Recover Corrupted MPG Files
You can try different workarounds one after the other to fix MPG corruption. Here are some methods:
Try to reinstall the media player:
If you encounter issues with playing an MPEG video file in Windows Media Player, consider performing a thorough reinstallation of WMP as a potential solution. This action can often resolve the problem. Additionally, it is advisable to ensure that you have the most up-to-date version of the media player installed for optimal performance.
Utilize an alternative media player for video playback.
Consider converting the MPEG file to a compatible format supported by your media player.
Attempt to re-download the video from its source. Inadequate or interrupted downloads can result in video playback issues.
Use VLC Player's inbuilt feature of video repair to repair MPEG files. (You may also use this method in case VLC is not playing MKV file)
A professional tool to repair MPG files
If all other options fail to yield results, Kernel Video Repair stands out as the optimal solution for salvaging your corrupted or impaired MPG files. It boasts compatibility with a wide array of video file formats, encompassing MPG/MPEG. To initiate the recovery process, simply acquire the software, choose the corrupted or damaged video files regardless of their format, and proceed with the repair. You have the flexibility to save the recuperated files to any location you prefer.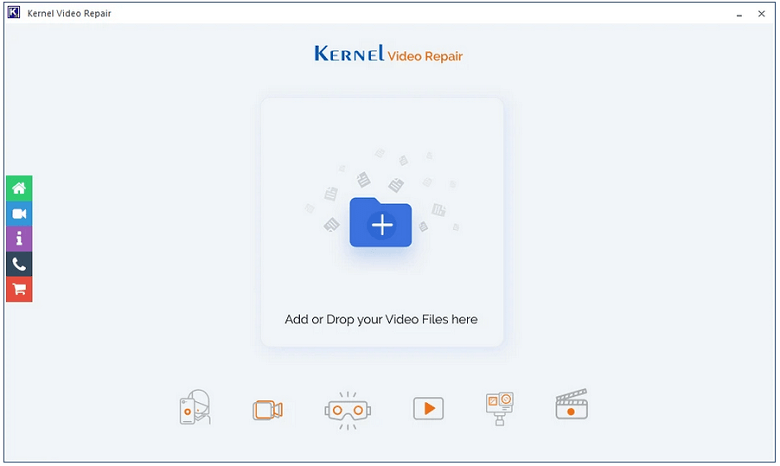 Conclusion
Kernel Video Repair is a versatile solution designed to efficiently repair video files, regardless of their format or the nature of their corruption or inaccessibility. Regardless of the extent of the damage, this software can restore video files to their optimal condition. You have the flexibility to repair multiple files, regardless of their size or format, simultaneously, and choose your preferred storage location for the fixed video files. The intuitive drag-and-drop feature ensures user-friendly operation. Importantly, there is no loss in the original video file(s) quality during the repair process. It offers support for all Windows media video file formats and is compatible with all Windows operating system versions, including Windows 11. Additionally, there is a free version of the software available, albeit with a limitation on saving repaired videos, restricted to 30 seconds.