Read time 4 minutes
Summary: Google announced a policy change for Google Photos storage, effective June 1, 2021. It'll now share the 15 GB free storage with Gmail and Drive, impacting millions of users. Existing photos aren't affected. No immediate action needed; Google will notify users. Additional storage available with Google One subscription.
Google has unveiled a revised Google Photos storage policy set to take effect on June 1, 2021. Under this updated policy, Google Photos will no longer maintain distinct storage allocation; instead, it will draw from users' overall storage limit, currently capped at 15 GB. This change is poised to affect a vast number of Google users worldwide.
To access more storage capacity, users will need to acquire a Google One subscription. Previously, Google Photos enjoyed an exception from these storage constraints, allowing for the unlimited uploading of data.
The recent policy adjustments now allow the 15 GB of free storage to be used across various Google services such as Gmail, Drive, and Photos. Google cites the increasing demand for additional cloud storage as the driving force behind this modification. Google has also reassured users that their data will not be utilized for third-party advertising purposes.
Existing Photos and Videos Will Not Come Under the Change
Any photos and videos you uploaded prior to June 1, 2021, will remain unaffected by the update and will not count towards the 15 GB of free storage. In other words, the previous data will not be factored into the storage alteration.
Users have the option to review their backup preferences for high-definition images and videos in the "backup & sync settings."
If you've backed up your images and videos in their original quality, these changes will not impact them.
If you own a Google Pixel smartphone from generations 1 to 5, any updates made since June 1, 2021, will not affect newly saved data, even if it's stored in high-definition quality.
No Immediate Action is Required
After implementing these changes, over 80% of users will gain access to their entire data without any need for immediate user intervention. Google will keep users informed about their remaining time and storage space through notifications and will also send a subsequent email for further updates.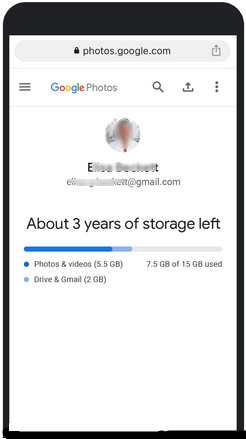 This innovative tool will also assist you in verifying your images and evaluating any dark, blurred, or cropped images that you may want to remove to make space for fresh data.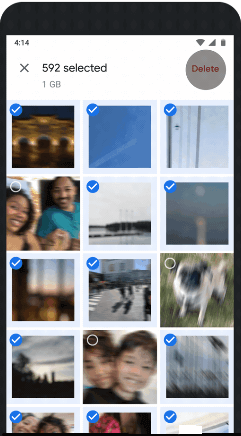 After making the choice to acquire additional storage for your new photos, you have the option to enhance your storage capacity through the Google One Subscription plan. In the United States, this plan begins at just $1.99 per month, offering users various advantages, including access to Google Expert assistance and the ability to share plans with family members.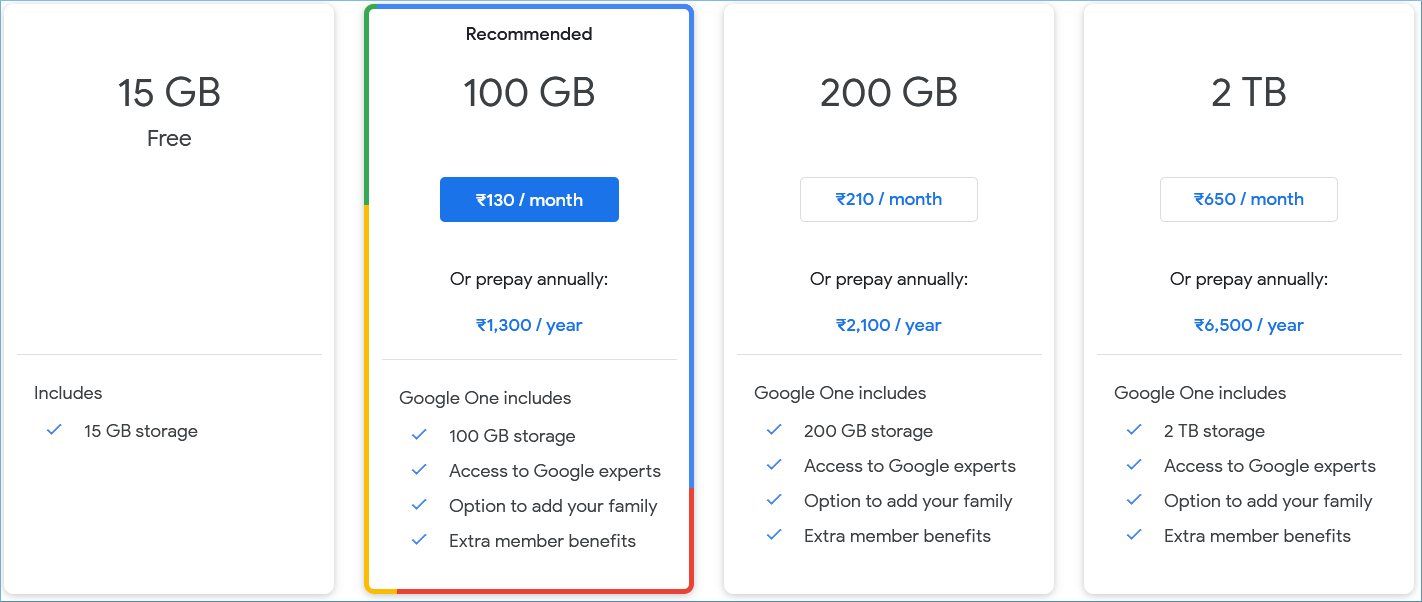 You have the option to acquire the Google One app from either the Google Play store or Apple's App Store, where you can efficiently oversee your account.
Google Photos isn't merely a storage platform for your photos and videos; it harnesses the power of artificial intelligence to enhance your experience. It can intelligently identify significant dates and curate highlights from special occasions such as birthdays, anniversaries, or vacations. Furthermore, it offers basic photo editing tools to enhance the quality of your images.
In November 2020, Google announced that the Google Photos app stored over 4 trillion photos, with users uploading more than 28 billion photos and videos each week. With recent updates, users will need to be mindful of their storage usage and adopt smarter data management practices.
Kernel G Suite Backup
Kernel G Suite Backup software will reduce the burden of your G Suite (now Google Workspace) account by saving all the information in a user-defined format. If you use G Suite to store your professional photos and videos, you don't want the storage to come as a barrier. It helps you to backup Google Photos locally in your system. So, use the software and take a usable backup.