Read time 4 minutes
Today, Google announced a new policy related to Google Photos storage which will be effective from June 1, 2021. As per this new policy, there will be no separate storage for Google Photos, but will be consumed from the total storage (which at present is 15 GB) allowed to Google users. So, it will be having an impact on millions of Google users.
For additional storage, the user will have to purchase Google One subscription. Earlier, Google Photos was exempted from such limited storage facilities and could upload unlimited data.
Now, the policy changes make the free 15 GB space shareable between all Google services like Gmail, Drive, and Photos. Google has given the reason for such a change as the need to meet the growing demands for more cloud storage. Google has assured the users that their data will not be shared with third-party for advertisement purposes.
Existing Photos and Videos Will Not Come Under the Change
All the photos and videos you have uploaded before June 1, 2021, will be exempted from the change and will not share the 15 GB free space. It means that the older data will not be considered for the storage change.
The user can check their backup settings in the 'backup & sync settings' for original HD images and videos.
If you have taken the backup of images and videos in their original quality, then the changes will not have an effect on it.
If you are using Google Pixel (1-5), then the changes since June 1, 2021, will not be applied to the new data even after saving them in HD quality.
No Immediate Action is Required
Once the changes are applied, then also more than 80% of the users will be able to access their complete data, and so no immediate action is required from the user side. Google will notify you of how much time and space is left. It will also send a follow-up email.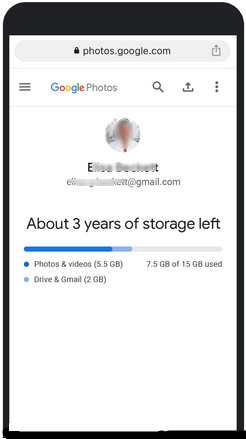 This new tool will also help you check your images and review the dark, blurry, or chopped images that you can delete to accommodate new data.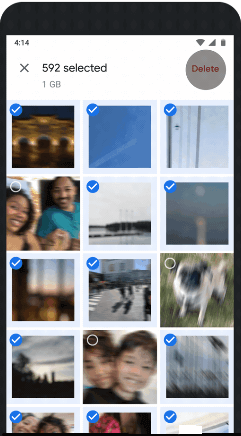 Once you have decided to buy new space for new photos, you can expand the storage space using the Google One Subscription plan. In the United States, the plan starts from $1.99 per month. The users will get more benefits like Google Expert assistance, shareable family plans, etc.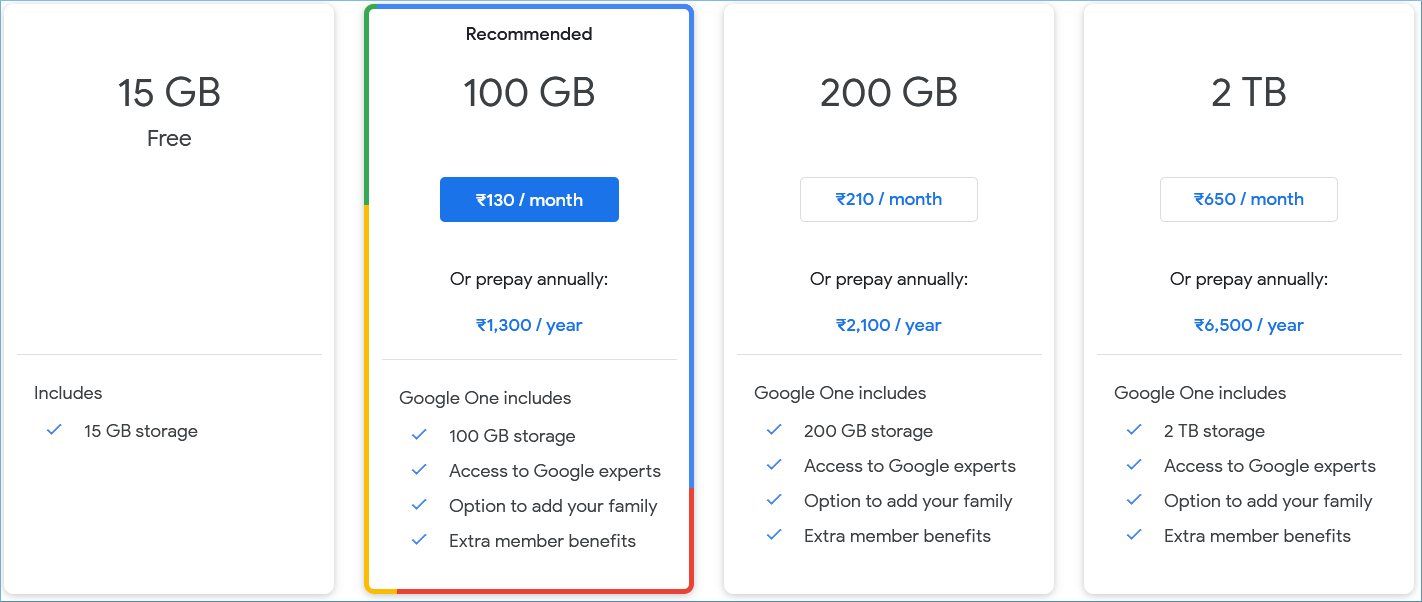 You can download the Google One app from the Google Play store/Apple's App Store and manage your account there.
Google Photos is not a single platform to only save your photos and videos, but it has AI-powered techniques to understand your usage much better. It can check the important dates and show you some highlights of a previous important date like your birthday, anniversary, vacation, etc. Also, there is a basic photo editing facility to optimize the quality of a photo.
In November 2020, Google said that more than 4 trillion photos are saved in the Google Photos app. More than 28 billion photos and videos are uploaded each week. Considering the new changes, the users will have to remain vigilant about the storage space occupied here and manage their data more smartly.
Kernel G Suite Backup
Kernel G Suite Backup software will reduce the burden of your G Suite (now Google Workspace) account by saving all the information in a user-defined format. If you use G Suite to store your professional photos and videos, you don't want the storage to come as a barrier. It helps you to backup Google Photos locally in your system. So, use the software and take a usable backup.