Read time 4 minutes
"I am trying to import .mp4 files into iTunes version 11. The ones that I have downloaded works fine, but when I converted .avi files to .mp4 and tried to open them in QuickTime to check them, I get an error: QuickTime Error 2041- An Invalid Sample Description Was Found in the Movie. These files won't show up in iTunes, the progress bar shows them loading but after that nothing appears anywhere. The .mp4 files work in the VLC player but not in QuickTime."
Many QuickTime (QT) users are facing a similar issue as mentioned above. QT is an extensible multimedia framework developed by Apple Inc. It can handle several formats of digital video, pictures, panoramic images, sound, etc. It was first made available in the year 1991. Apple stopped the support for the Windows version of QT in 2016. Despite being popular among users, sometimes MP4 files can become inaccessible in QuickTime due to various errors like Error 2041.

Error 2041 in QuickTime
There are many reasons behind the Error 2041 – an invalid sample description was found in the movie. A few of them have been mentioned below for better understanding-
Corruption or damage of system files
Presence of bad sectors in storage media
Intrinsic corruption of MP4 video files
Malicious attacks on the data
Incompatible file format/extensions
Compatibility issues with the codecs (can be a wrong audio codec)
Not updating the QuickTime application
Quick fixes for QuickTime Error 2041
You can try different methods to deal with QuickTime Error 2041.
Method #1 Change the File Extension
On various threads, many people have reported that by renaming .mp4 to .3gp or.m4v, they were able to play the media file. This is an easy approach which can make a huge impact. You must try this easy fix before attempting other fixes which are mentioned ahead.
Method #2 Change the Audio Codec
This error can occur due to the wrong Audio codec in the .mp4 container. Some encoders incorrectly put this as 103 rather than 64. One can use mp4ui or some third-party tools to change the codec.
Method #3 Use alternative players
There is a possibility that that the video and the media player may not be compatible with each other which in turn is prohibiting the video to play. One can use alternate media players such as VLC, GOM Player, DivX Player, Media Player Classic, etc. to play MP4 video files. It does work sometimes.
Method # 4 Kernel Video Repair
If you are still unable to play these .mp4 files, then a bigger problem is at hand. It is high time that you look into other options. One such tool is Kernel Video Repair Software. This tool can repair all kinds of inaccessible, damaged, and corrupt video files. There is no limitation when it comes to the size of the video file for repair. The demo version of the tool saves up to 30 seconds of video for free. The user interference is user-friendly and easy to get acquainted with. It supports all video formats such as MP4, MOV, MPEG, MJPEG, MTS, M4V, MKV, AVI, AVCHD, WEBM, ASF, WMV, FLV, DIVX, 3G2, TS, 3GP, F4V file formats..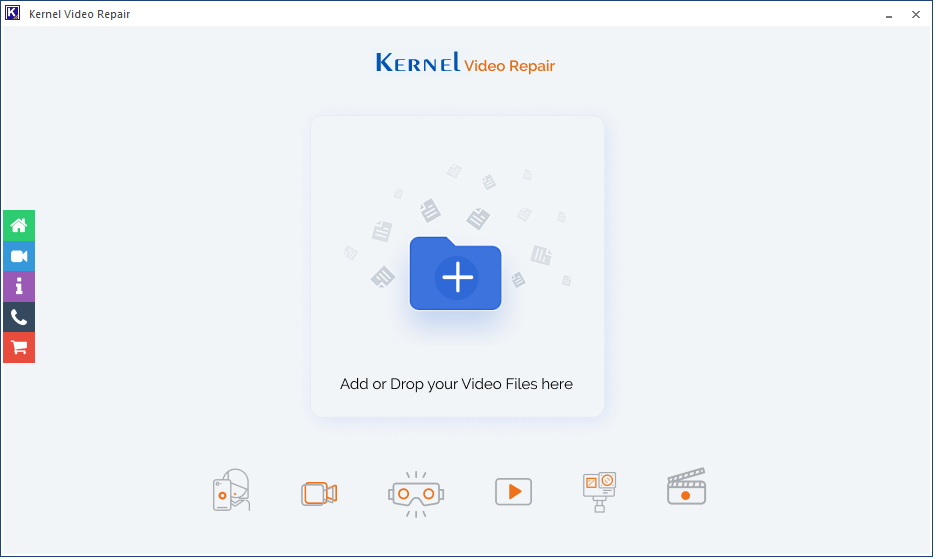 Conclusion
It has been found that QuickTime error code 2041 has troubled a lot of users. In this article, we have briefly discussed the reasons behind this error code. A few manual methods have also been discussed which might work for some users. In case of significant corruption issues, it is advised to use a reliable third-party tool. The features it offers are endless. This tool is a must for every Vlogger, YouTuber, and Videographer as they commonly face video corruption problems, and this tool is the best for quick results.