Read time: 7 minutes
Summary: This content discusses troubleshooting Windows safe mode issues, providing solutions such as system restore, running system file checker, resetting the PC, and using the System Configuration Utility. It also mentions data recovery and advises starting with the least invasive solution.
If your system encounters operational issues caused by software glitches or malware, it is advisable to utilize Safe Mode. Safe Mode serves as a diagnostic setting designed to address and resolve these problems. It diverges significantly from the standard operating mode by employing a minimal set of drivers and essential functions for system startup. Consequently, Safe Mode offers access to only a restricted subset of the operating system's capabilities.
Running Windows in safe mode helps you identify the root cause of a particular issue. If the problem doesn't occur in safe mode, it indicates that a third-party application is likely responsible for the issue.
However, there are situations where Safe mode may cease to function on your system, leaving you uncertain about how to address this problem. In such cases, it becomes necessary to explore multiple available solutions to rectify the issue.
How to Fix the Safe Mode Issue?
In the following segment, we've explored a range of solutions to assist you in addressing the safe mode issues experienced within the Windows operating system:
Solution 1: Perform a System Restore
This solution is advisable exclusively when you have established a system restore point on your computer. Executing this action will revert your system to a prior state, allowing you to return to the specific moment when safe mode was functioning correctly. It's crucial to note that this method is only effective if you've previously created a system restore point.
To restore your system, you need to perform various steps that are listed below:
First, you need to type restore in the search box.

You will see the best results on your screen; click Create a restore point from the available options.

After that, a pop-up window will appear on the screen where various tabs are shown. You need to click on the System Restore option under the System Protection tab.
When you click on it, a pop-up window of system restore will appear; click on the Next button.
Now, choose the restore point that has already been created by you, and then click on the Next button. To finish the job, follow the rest of the instructions on the wizard.
The system will restart automatically, and you can verify that your safe mode issues have been resolved.
Solution 2: Run System File Checker
When your Windows system files become compromised or undergo corruption, this can lead to problems emerging in safe mode. To address this concern, you should employ the system file checker or sfc.exe tool to scan your system files and rectify any damaged files that may exist. In this solution, you need to type sfc/scannow in the text field of the search menu and then click on the best result that appears in the window.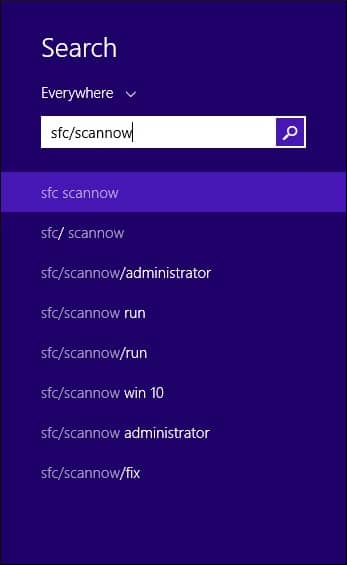 An application file will display on the window; click on it to start the scan of your files.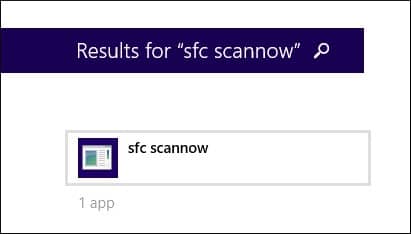 You need to wait until the scanning gets completed. Once it is done, restart your PC and check whether the issue has been resolved.
Solution 3: Reset your PC
Resetting your PC can prove to be a helpful solution for addressing this issue. However, prior to proceeding with this action, it is advisable to create a backup of your data on external drives to prevent any potential data loss. To initiate the PC reset process, follow the step-by-step instructions provided below:
Go to PC Settings and click on Update & Recovery.
Next, Click on the Recovery option.
Following that, select the option that best suits your needs and then proceed by clicking the "Get Started" button.
Follow the provided instructions for a successful PC reset. Keep in mind that the reset procedure may require some time to finish. After it's done, verify if the safe mode issue has been resolved.
Solution 4: Use System Configuration Utility
If the previously suggested solutions do not resolve the problem, you can turn to the System Configuration Utility as a convenient alternative. This approach entails initiating a safe mode boot for your computer, which might help rectify the issue. To employ this method, follow the steps provided below:
To launch the system configuration on your system, open the Run window by simply clicking on the Windows button + R key. In the Run window, type 'msconfig' and click Enter.

Instead of using this method, you have another method to access the system configuration utility, i.e., Cortana. To use this application, type "system configuration" in the search field of Cortana and click on Enter.

After entering "msconfig" in the Run window and clicking the Enter button, a pop-up window will promptly appear on your screen. Within the System Configuration window, navigate to the "Boot" tab. Next, locate the "Safe boot" option within the "Boot" section and mark it with a check. From the range of available Boot options, select "Minimal." To apply these changes, click the "Apply" button. Lastly, restart your PC to verify if the issue has been successfully resolved.

After exiting safe mode, repeat the same process to disable safe boot. Verify if the safe mode issue has been resolved.
Kernel for Windows Data Recovery
When initiating a system restore on your computer to address the problem, there is a possibility of data loss arising from a variety of factors, including accidental interruptions and malfunctions. To recover your data, you can use an impressive Kernel tool for Windows Data Recovery. This tool is capable of recovering your lost and inaccessible files quickly. The recovery of data from the flash drives is also possible. In addition, it enables a user to manage the recovery as per their needs.
Conclusion
The malfunction of Windows safe mode can result from a range of factors. However, there's no need for concern, as the solutions provided above are designed to address this issue comprehensively. We've presented remedies for all potential triggers of the problem. It's advisable to reserve the final solution as a last resort, to be attempted only if all other remedies prove unsuccessful in rectifying the issue. Start by exploring the first solution, which can effectively address the problem unless it's a critical issue.