Read time 7 minutes
Excel is one of the major components of the Office suite, designed and developed by Microsoft. It provides a range of different functions, graphs, and smart charts with which we can make effective reports on various uses of our personal as well as professional life.
Just like other file formats, excel files are also prone to corruption. Users may encounter scenarios where they are unable to access their excel files. The reason behind the inaccessibility of an excel file can range from corruption to the use of a different version of the Microsoft Office platform.
For instance, when you try to open a file created in Excel 2007 in Excel 2010, you will get an error saying – "The file is corrupt and cannot be opened." This situation may not be associated with the corruption of the excel file; instead, it could have just happened due to the differences in the default settings of different versions. However, the main question here is how to recover corrupt excel files in our system.
In this article, we will discuss some of the most popular workarounds for inaccessibility of Excel files.
Disable Protected View Settings in Excel
Version change can lead to the changes in preview settings in Excel. To change the Protected View Settings, follow the steps given below:
Step 1: Launch Microsoft Excel on your system.
Click New > Blank Workbook


Step 2: Go to File > Options.


An Excel Options window will appear on your screen.
Step 3: Select Trust Center > Trust Center Settings.


Step 4: In the Trust Center window, select the Protected View Tab and uncheck all options under the Protected View section. Then click OK to save the settings.


Now, restart Microsoft Excel on your system and try to open the broken excel file again.

Note: Disabling the Protected View Setting can make your system vulnerable to external threats and intrusions. Therefore, it is recommended to save your document with new office extension like .xlsx after you access it, then enable the "Protected View Settings."

Alter Component Services Settings
Changing the Component Services Settings means you are making changes to your Windows registry. Therefore, be careful while following the steps given below.

Step 1: Press Win + R to launch the Run Command dialog box. Type "dcomcnfg" and hit Enter or click OK.

Step 2: Go to the Navigation Pane and expand the Component Services directory. Then expand Computers.


Step 3: Right-click on My Computer and select Properties.

Go to the Default Properties tab and make the following changes:

Default Authentication Level: Connect
Default Impersonation Level: Identify

Click OK to change the default settings.

Excel Corruption Issues
Both "Changing the Protected View Settings" and "Changing the Component Services Settings" are applicable if the excel files are free from any corruption. These methods won't work if the excel files are corrupted or damaged. Moreover, these methods make significant changes to your system, which makes it more vulnerable to possible security threats. Therefore, try using a third-party automated tool to recover your corrupt or damaged excel files.
This Tool is one of the most recommended alternatives to recover/repair your corrupt or damaged excel files. With Excel Repair Tool, you can fix your corrupt excel files in simple and easy steps. Let us see how.
Download and Install the application in your windows platform and follow these simple steps to repair your corrupt excel files.
Step 1: Launch this tool and Browse for the corrupt excel file.
Note: You can recover single as well as multiple corrupt files at the same time, provided you must change the mode for selection of files.
You can choose to select multiple files by changing the mode from the options provided just below the menu bar.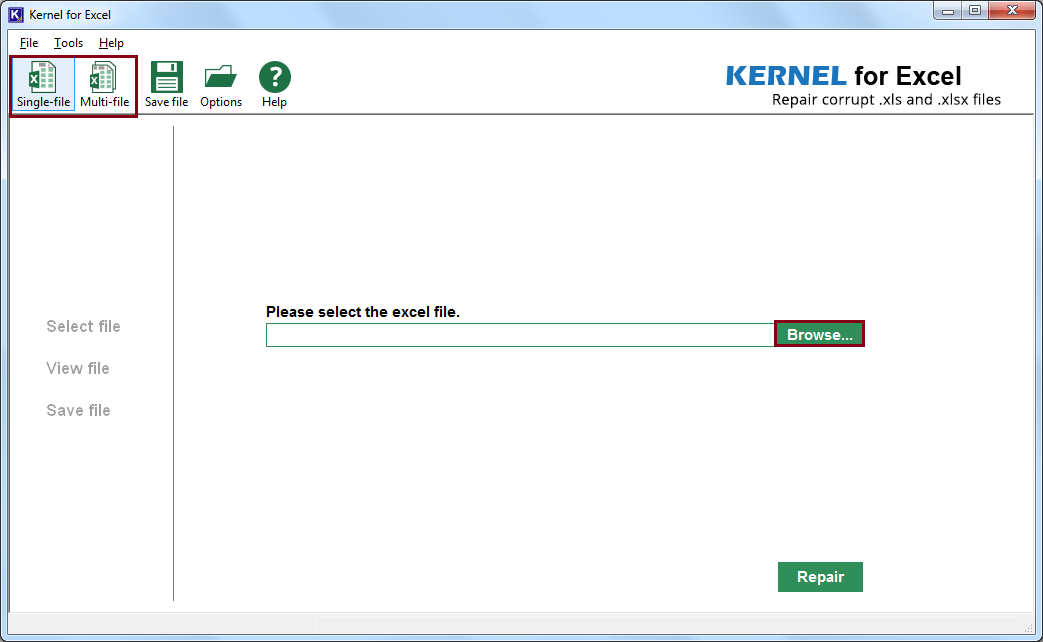 Step 2: Click Repair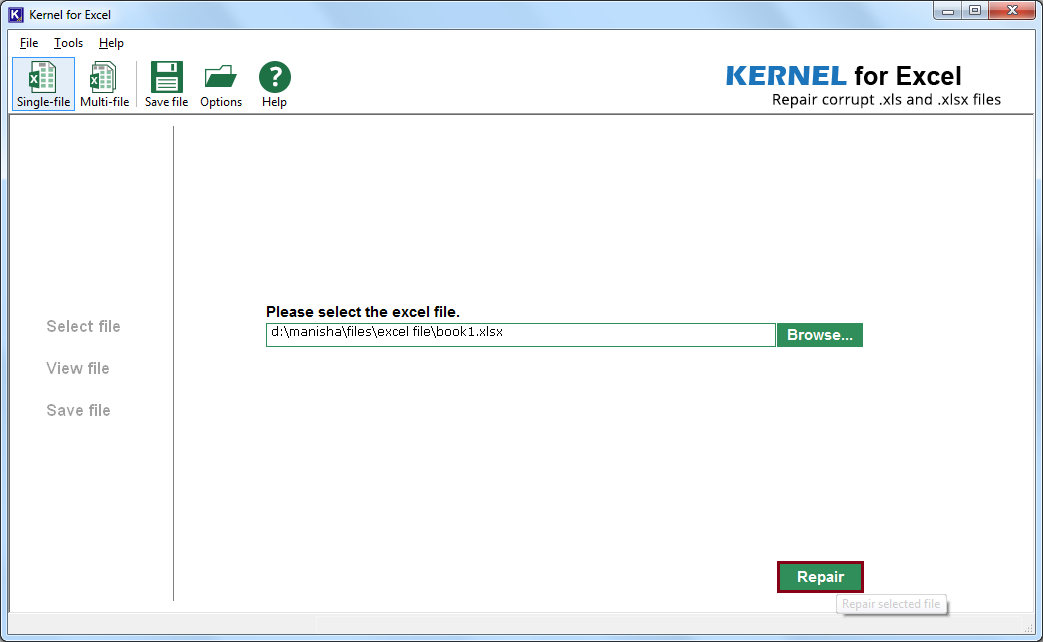 Step 3: Wait until the recovery process gets completed.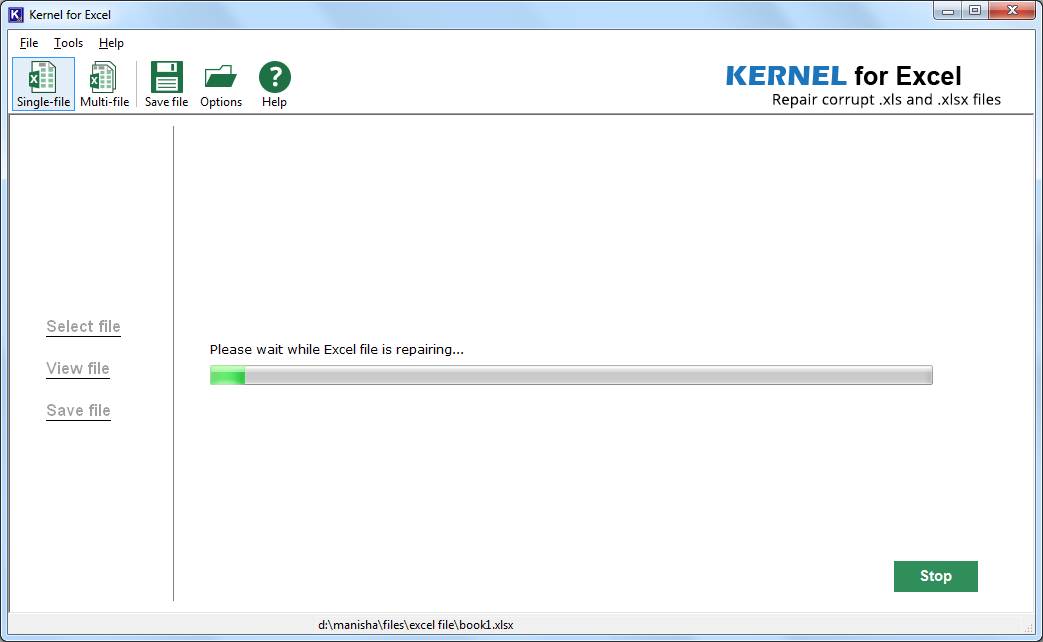 Step 4: Preview the contents of the recovered excel file and click on the Save button.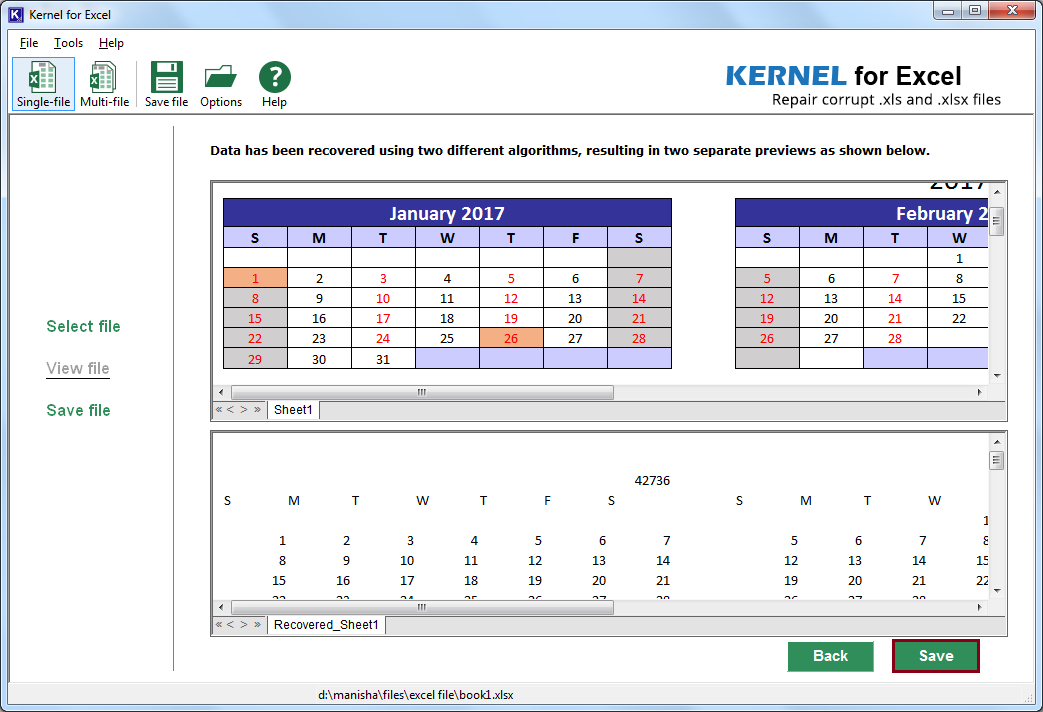 Step 5: Provide a destination path to save the recovered file. Then, click Save.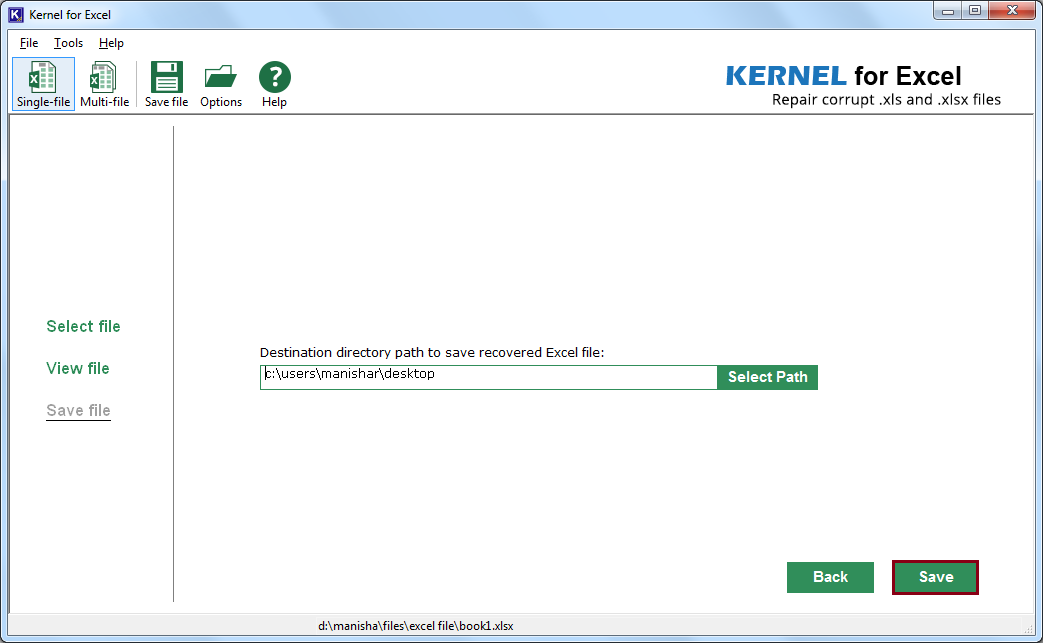 Step 6: The recovered excel file gets saved to the specified location.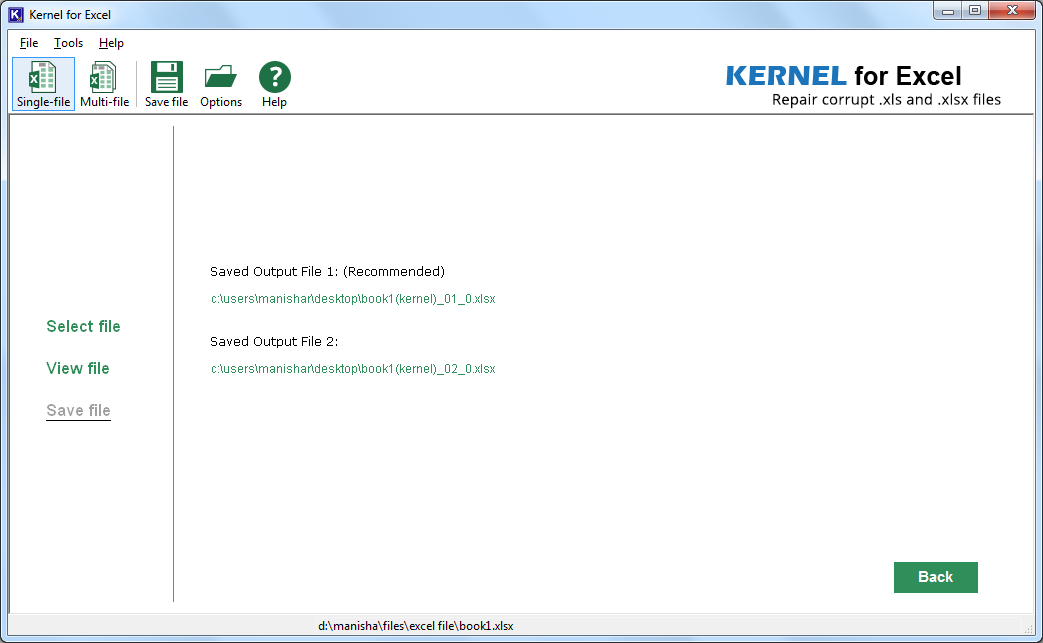 Conclusion
Making changes to your system component services and disabling specific preview settings in excel will open the doors for potential threats and intrusions. These methods don't even fix corruptions issues related to excel files. Thus, choosing a reliable tool like third party tool is the easy way to repair Excel files and recover lost data.