Read time 6 minutes
Loss of data sometimes become a pain in the neck situation for users, especially when data is critical. This makes data recovery one of the most crucial tasks for home users as well as enterprises. Though there are multiple tools available online to provide solutions for loss of data, choosing a cost-effective and reliable tool isn't that easy.
It's quite often possible that users, while working on Windows platform, loss their valuable data either from hard drives or external devices. Data loss can have several reasons, such as a sudden power failure, technical glitches, manual deletion, etc. What matters here is that how we cope with the data loss situations. One popular technique to prevent data loss is to take backups for your entire data on a regular basis. However, data loss can occur anytime irrespective of the precautions. Therefore, you must try a reliable tool to get your data back in time. In this regard, Kernel has launched a powerful freeware solution – Free Data Recovery Tool to recover lost or permanently deleted data from your hard drives and external devices. It recovers 2 GB lost data free from Windows PCs.
Most Common Reasons behind Data loss
Before getting into the details of the tool to recover deleted files, let's have a look at some of the most prominent causes that leads to data loss.
Bad sectors on hard drives

Corrupt or damaged sectors directly affects data stored in those parts of hard drives.

Deletion of data

Users sometimes intentionally or unintentionally delete valuable files from their systems. Typically, accidentally deleted data is moved to the Recycle Bin folder. But in case of permanently deleted files, you must take help from an automated tool to recover deleted Windows files.

Virus Intrusions and Malware attacks

Viruses can hack into the system and either corrupt files or delete the entire content from specific locations.

Sudden Power failure

A sudden power loss can interrupt updating a file or a document. This in-turn will throw you back to the last saved version of work. So, you will loss the unsaved work completely.

Software corruption

Software issues like sudden closure of the program and virus intrusions can cause data loss on Windows systems.
Free Windows Data Recovery Software is a powerful tool to recover lost or permanently deleted data and files from hard drives, USB flash drives, digital cameras, and other external devices. Empowered with powerful algorithms, Kernel for Windows Data Recovery tool recovers your lost data in no time. Moreover, it allows you to save 2GB of recovered data for absolutely no cost without any limitations.
Steps to recover 2GB data free with Free Data Recovery Software:
Step 1: Download and install Free Windows Data Recovery Software.
Step 2: Launch the application.
Step 3: Select the appropriate recovery mode to scan the PC.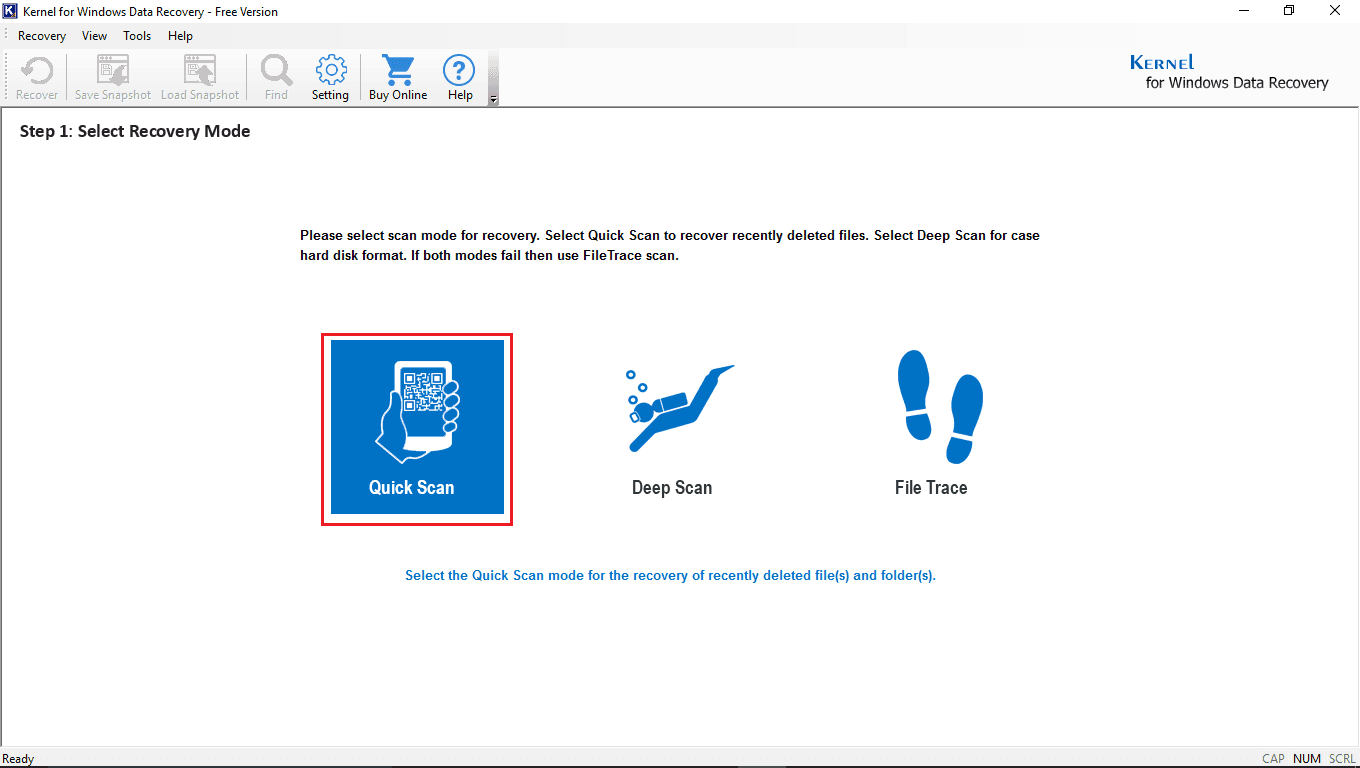 The tool provides you three recovery modes to start with:
Quick Scan Mode – Select Quick Scan for recently deleted files and folders.
Deep Scan Mode – Performs a thorough scan on the selected drive. Select Deep Scan in case of corrupt hard drives, partition deletion, etc.
File Trace Mode – This mode helps to recover files according to their types.
Step 4: Select the drive to recover and click on the Next button.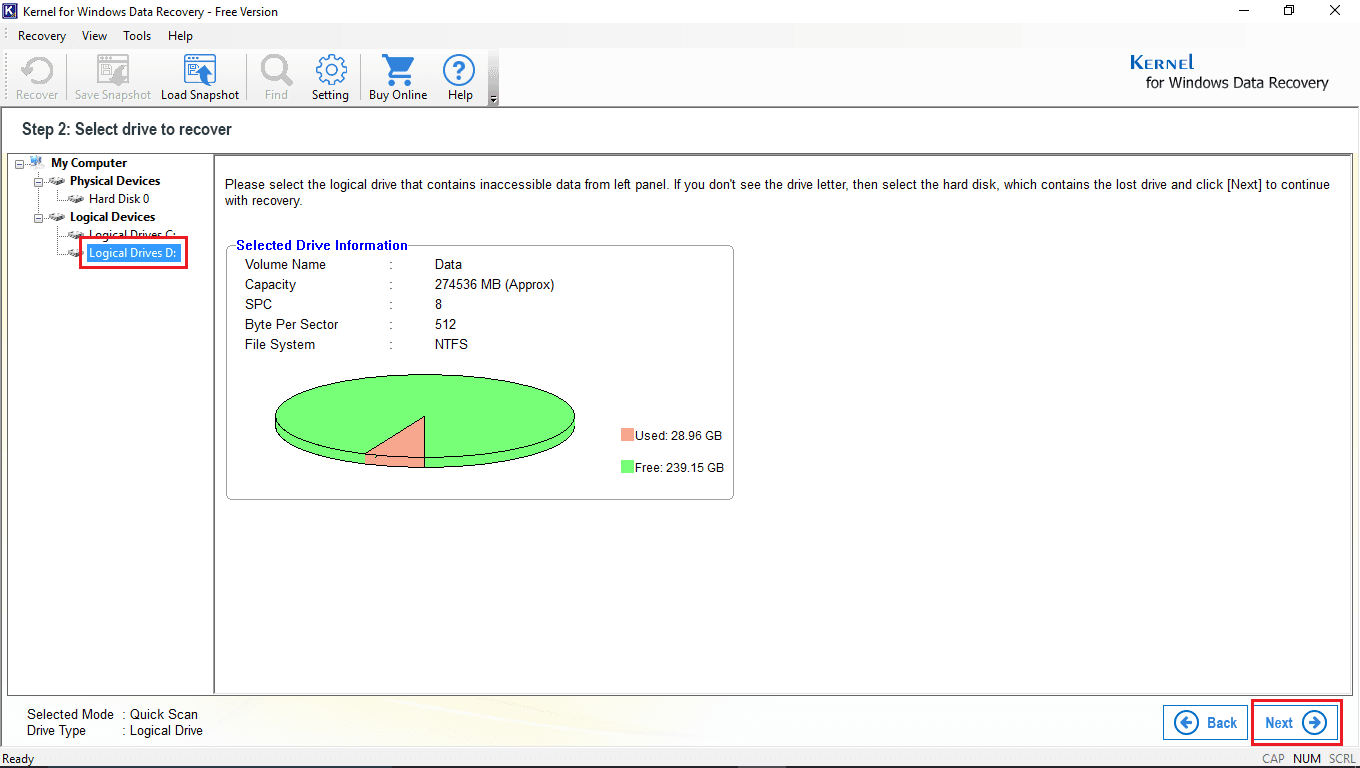 Step 5: The tool will scan the selected drive for all lost or deleted data.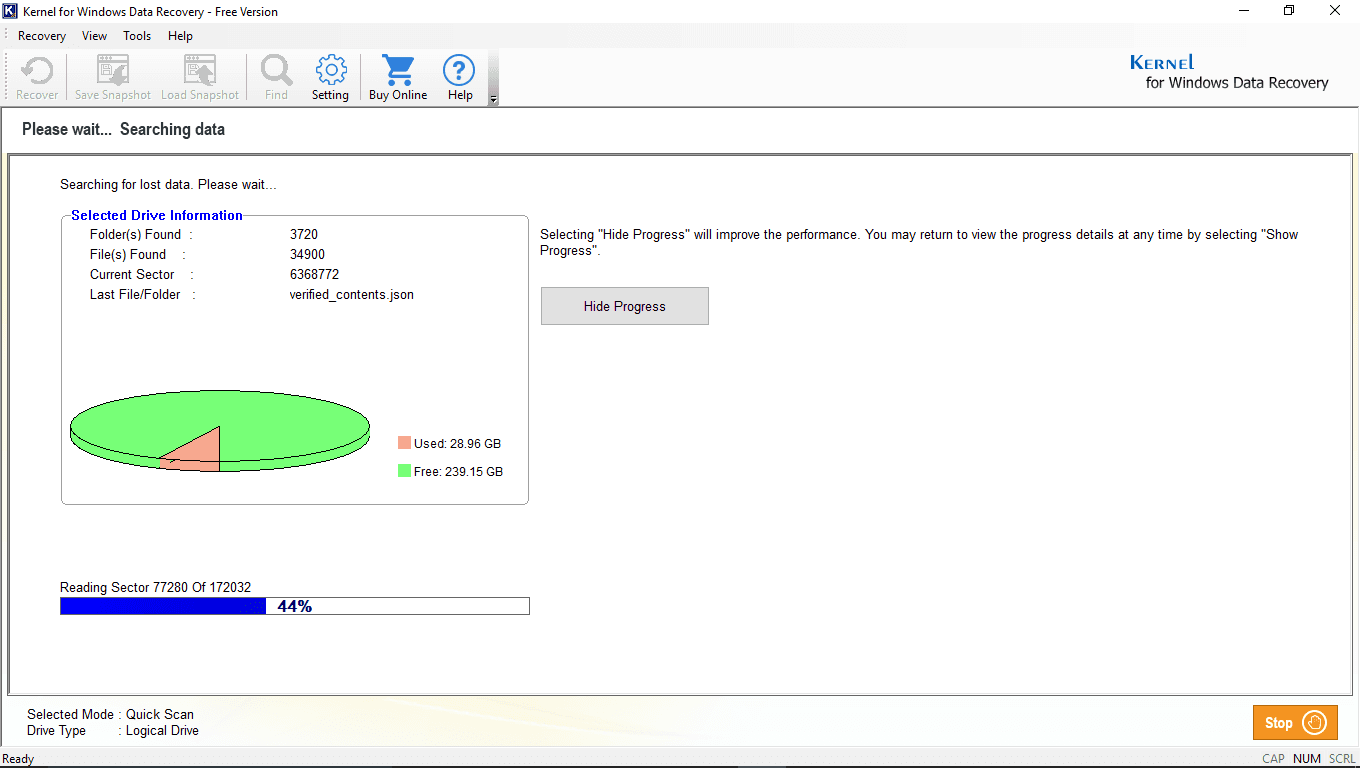 Step 6: In the Preview pane, you can see the recovered data. If the required files are not recovered using the Quick Scan Mode, you can choose a different mode by going back to the initial phase of the scan.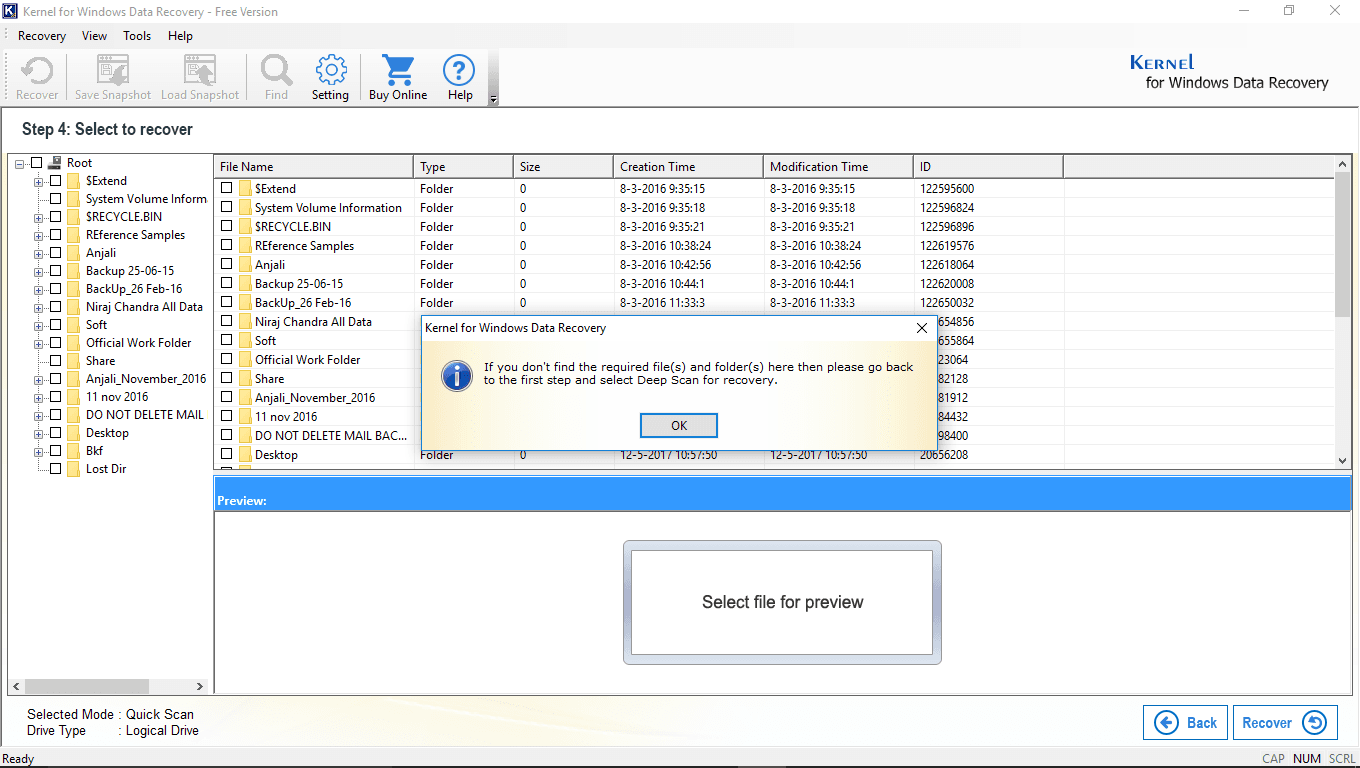 Step 7: Click on the recovered folders to view data within the software console.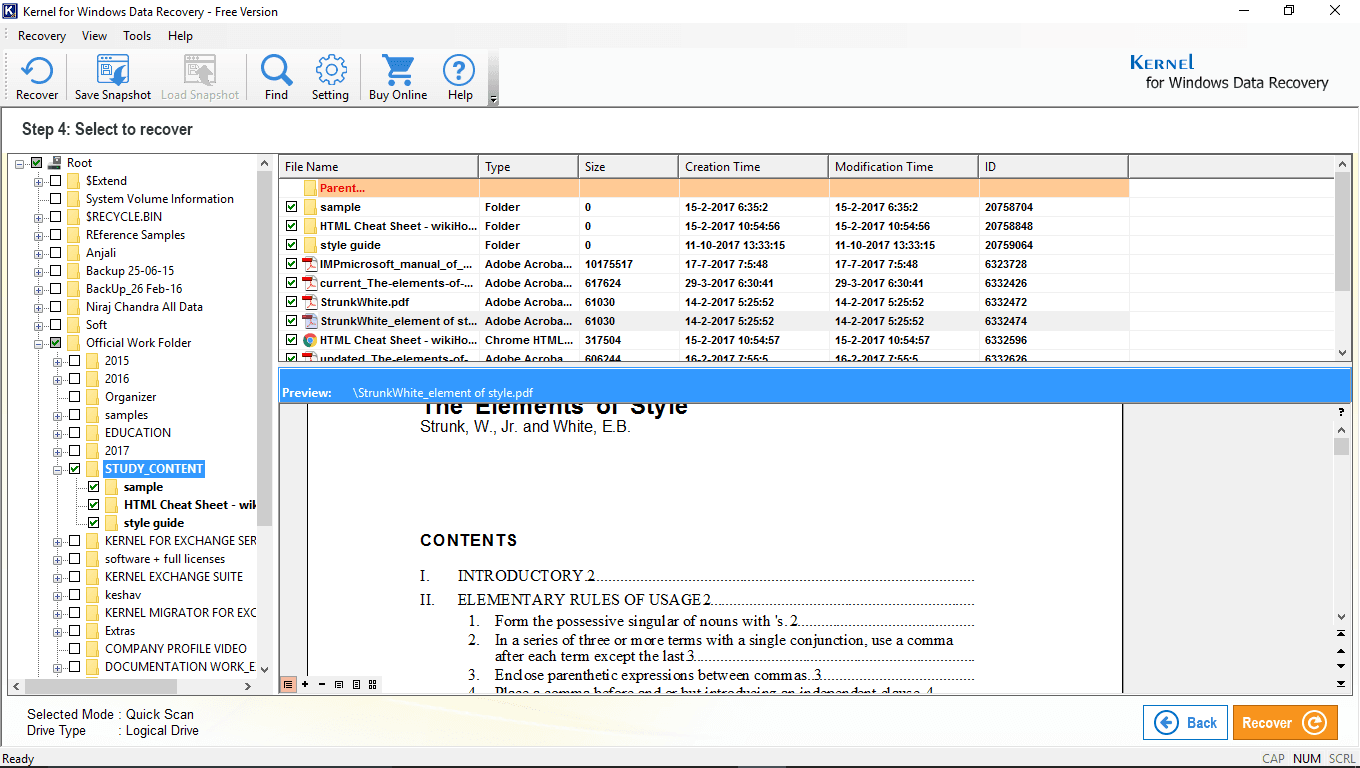 Step 8: You can also use Recovery Settings to recover files as per your needs.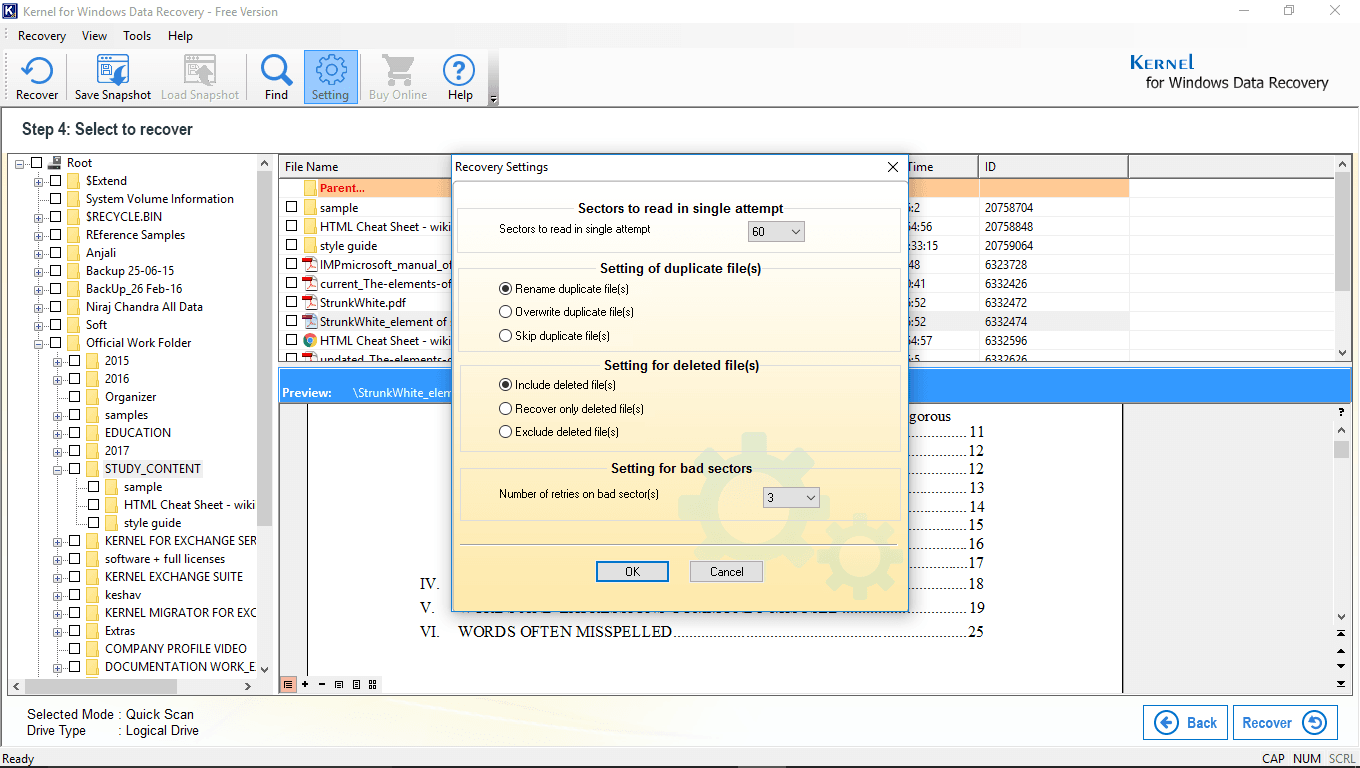 Step 9: Provide a convenient path wherein you want to save the recovered files and folders.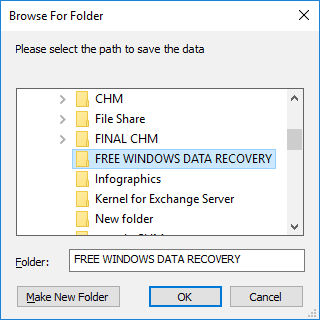 Step 10: The recovered files are automatically saved to the specified location.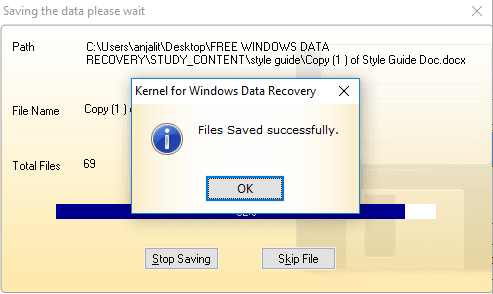 Thus, 2GB data is recovered free of charges from your Windows PC.
Conclusion
Free Data Recovery Software is the best freeware solution to recover lost or formatted data from your hard disks as well as external storage devices. With its easy-to-use interface and advanced functionalities, the tool provides extensive methods for free 2GB Windows data recovery.