Read time 6 minutes
Summary: Eudora, an outdated email client, can be challenging to migrate from. This article recommends using Kernel for MBOX to PST, professional software that simplifies transferring Eudora Mail to Gmail, ensuring data security and accuracy. Manual methods are discouraged due to their complexity and potential data loss.
Eudora, an email client compatible with multiple operating systems such as Windows, Mac, and Linux, relies on POP3, IMAP, and SMTP protocols for email message transmission. It stores mailbox items in the MBOX file format. However, Eudora hasn't received updates for quite some time. As technology advances rapidly, numerous superior email providers have emerged. One such provider is Gmail, developed by Google, offering a wealth of features and an intuitive interface. Consequently, Eudora users may find it beneficial to migrate their emails to Gmail. The process of transferring mailbox items from one platform to another can be challenging. This article outlines a professional approach for importing Eudora Mail into Gmail.
Why should you not use manual methods?
Firstly, there is no straightforward method available for migrating mailbox items from Eudora to Gmail. It's essential to avoid certain workarounds under any circumstances.
Manual methods come with specific limitations.
A lack of a straightforward manual process means that there is no assurance of data security.
A minuscule mistake has the potential to lead to the disappearance of crucial personal or business-related material.
Manual methods are unsuitable for novice platform users, as they demand a substantial level of knowledge and skill.
Frequently, these approaches require a significant amount of time and effort to implement.
The procedure is intricate and of utmost importance.
A simple solution to import Eudora mail to Gmail
To ensure the protection of sensitive data, it is essential to adopt a secure and reliable method. This level of security can only be guaranteed by utilizing professional software. Kernel for MBOX to PST emerges as the optimal solution for transferring Eudora Mail to a Gmail account while preserving the precision and integrity of all mailbox contents. If necessary, you can also export emails from Gmail to Outlook, a leading email client used by millions of users.
Here are some distinctive features provided by the tool:-
The software supports MBOX file formats used by an extensive array of 20 email clients, such as Eudora, Thunderbird, Apple Mail, Postbox, Entourage, PocoMail, Opera, Claws Mail, WebMail, SeaMonkey, Sylpheed, and many others.
The software's robust algorithms guarantee the accurate transfer of all mailbox items and metadata from an MBOX file to a Gmail account.
Upon importing the MBOX file, an extensive preview is automatically generated, enabling a comprehensive inspection of the data. This greatly streamlines the migration refinement process.
Migrating multiple MBOX files simultaneously is a practical possibility.
The data can also be saved in various file formats, including PST, PDF, MSG, EML, HTML, TXT, RTF, DBX, and others.
Some of the filters at your disposal allow users to move particular Eudora Mail items to their Gmail account.
The user interface is straightforward and user-friendly, which is especially advantageous for those who are new to the platform.
In just a few straightforward steps, you can effortlessly migrate your Eudora email items to your Gmail account.
Using the split option, users can also deal with oversized MBOX file issues.
The Kernel MBOX to PST software boasts excellent compatibility with all Windows operating system versions, including the most recent Windows 11.
To discover how to import Eudora Mail into your Gmail account, adhere to these steps.-
STEP 1- Install the Kernel for MBOX to PST Converter tool in your Windows system. Click on 'Browse' to choose a single or multiple MBOX files.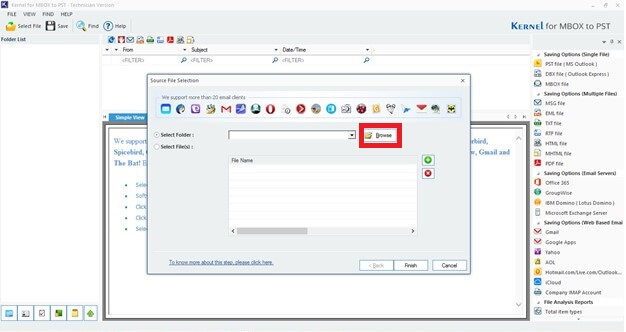 STEP 2 – Select the MBOX file from any location within the system, then proceed by clicking 'OK.'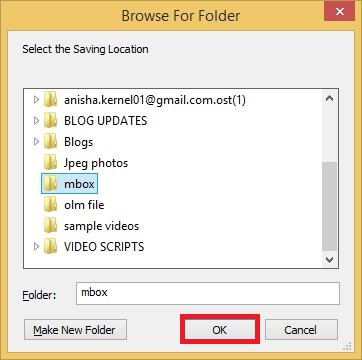 STEP 3- You should include it in the tool and afterward, select 'Finish.'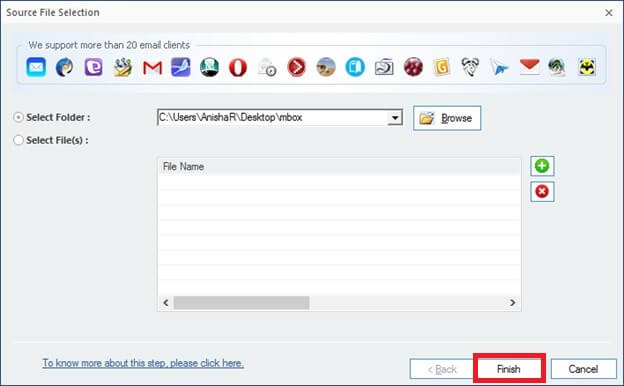 STEP 4- Choose the mailbox item you want to view for a comprehensive preview.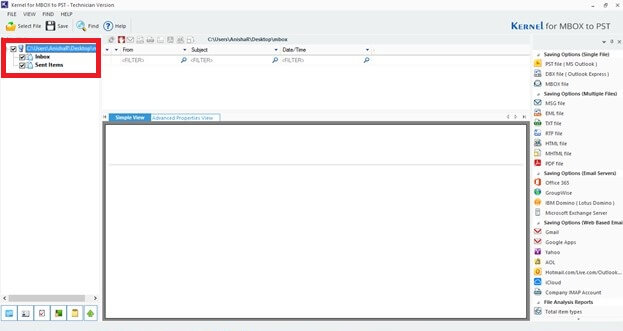 STEP 5 – Choose 'Gmail' from the savings options and then click 'Next' to continue.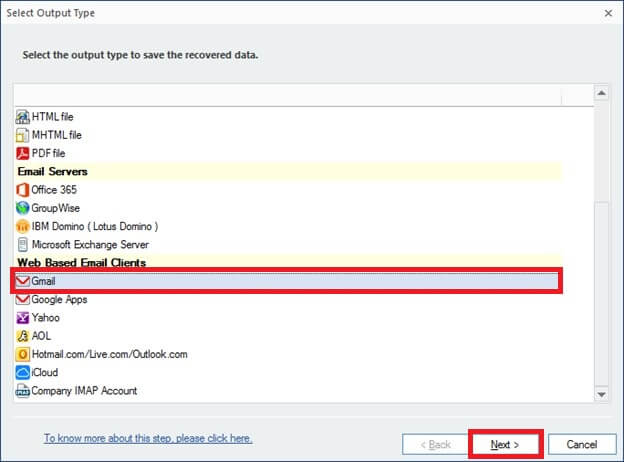 STEP 6 – You have the option to apply filters to locate particular items within the complete file. Afterward, simply click on 'Next.'
STEP 7 – Please provide your login details and select 'Finish' to proceed.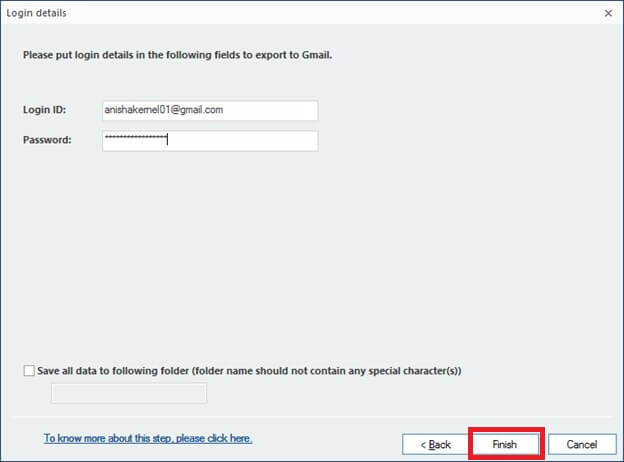 STEP 8 – All the chosen items from the Eudora Mail MBOX file will be transferred to the Gmail account.
Conclusion
Eudora and Gmail represent distinct platforms without a built-in mechanism for directly transferring mailbox contents between them. This leads to a common query: "How can I import Eudora Mail into Gmail?" The only secure and effective solution is to make use of professional software like the Kernel for MBOX to PST, which ensures accurate MBOX to PST migration.