Read time 6 minutes
Eudora is an email client well suited to various operating systems, including Windows, Mac, and Linux. It relies on POP3, IMAP, and SMTP protocols for the transfer of email messages. And for storing all mailbox items, the MBOX file format is used. Eudora has not come up with any latest version for a long time. With every passing minute, technology is getting upgraded, and many better email providers have come into the picture. Gmail, which Google has developed, offers a plethora of features and a simple and user-friendly interface. So, there is a need for Eudora users to move their emails to Gmail. The transfer of mailbox items from one platform to another is not a cakewalk. This article discusses how to import Eudora Mail to Gmail by using a professional approach.
Why should you not use manual methods?
To begin with, there does not exist any direct method to transfer mailbox items from Eudora to Gmail. There may be some workarounds that should not be opted in any situation.
These are certain limitations that manual methods bring along-
There is no direct manual method and hence, no guarantee for the data to be secure.
Even a tiny error can result in the loss of essential personal or professional content.
They are not suitable for users who have just started using the platform. Manual methods require a good amount of knowledge and skills
Most of the time, these methods are time-consuming and take a lot of effort.
The process is complicated and critical.
A simple solution to import Eudora mail to Gmail
Due to the involvement of confidential data, using a safe and secure approach is the key. This is provided only by professional software. Kernel for MBOX to PST is the right approach to import Eudora Mail to Gmail account, maintaining the accuracy and integrity of all the mailbox items. If necessary, you can also export emails from Gmail to Outlook, a leading email client used by millions of users.
These are a few unique features offered by the tool-
The software supports MBOX file formats of 20 email clients, including Eudora, Thunderbird, Apple Mail, Postbox, Entourage, PocoMail, Opera, Claws Mail, WebMail, SeaMonkey, Sylpheed, etc.
All the mailbox items and meta properties in the MBOX file can be accurately migrated into a Gmail account due to the strong algorithms of the software.
Once you add the MBOX file, a comprehensive preview is generated to check all the data and narrow down the migration.
Migration of multiple MBOX files at the same time is possible.
The data can also be saved into various file formats like PST, PDF, MSG, EML, HTML, TXT, RTF, DBX, etc.
Some filters which are available can allow users to migrate particular Eudora Mail items to Gmail.
The interface is simple and straightforward, which helps beginners as well.
The process of transfer of Eudora mail items to Gmail can be accomplished within a few easy steps.
Using the split option, users can also deal with oversized MBOX file issues.
The Kernel for MBOX to PST software is well compatible with all the versions of the Windows operating system, including Windows 11.
Follow these steps to find an answer to 'How to import Eudora Mail to Gmail'-
STEP 1- Install the Kernel for MBOX to PST Converter tool in your Windows system. Click on 'Browse' to choose a single or multiple MBOX files.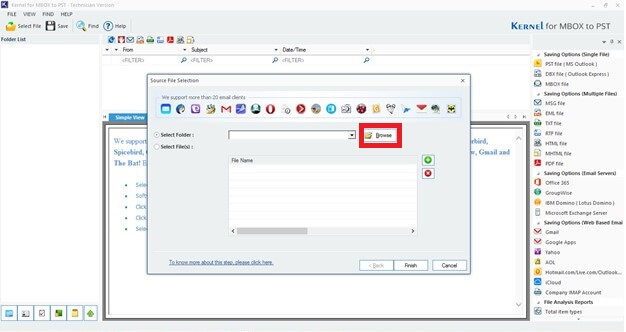 STEP 2 – Choose the MBOX file from anywhere on the system and click on 'OK.'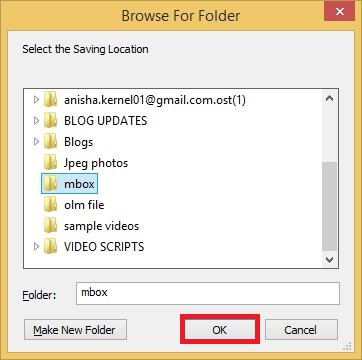 STEP 3- It will be added to the tool and then, click on 'Finish.'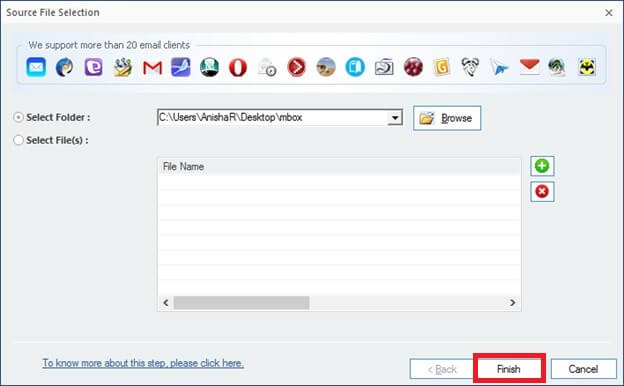 STEP 4- Select the mailbox item to generate a detailed preview.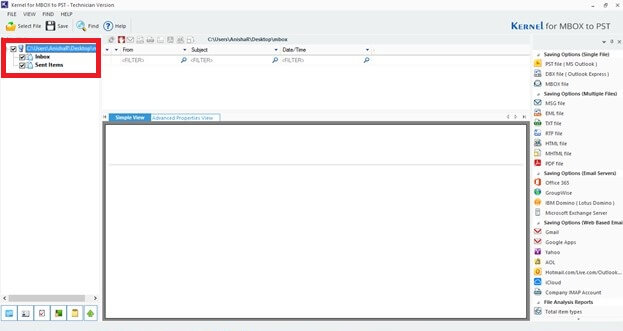 STEP 5 – From the saving options, select 'Gmail.' Click on 'Next' to proceed.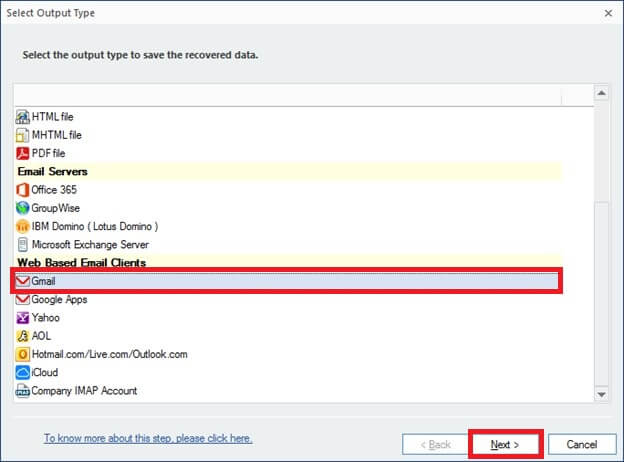 STEP 6 – You can add some filters to find certain specific items from the entire file. Then, Click on 'Next.'
STEP 7 – Enter your login credentials and click on 'Finish.'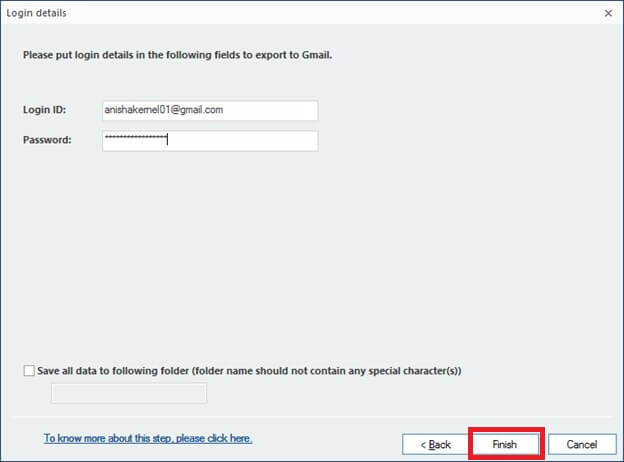 STEP 8 – All the selected items from Eudora Mail's MBOX file will be sent to the Gmail account.
Conclusion
Eudora and Gmail are two different platforms that do not have a direct method to transfer mailbox items from each other. The big question which arises is 'How to import Eudora Mail to Gmail?' The only secure and effective solution is to make use of professional software like the Kernel for MBOX to PST, which ensures accurate MBOX to PST migration.