Read time: 6 minutes
Are you trying to open a jpeg on Photoshop and finding yourself stuck with the issue "Problem Parsing the JPEG Data" error? If so, you are certainly not alone! This frustrating error pops up from time to time for a variety of reasons, but luckily there's no need to despair. With just a few simple steps and some basic expertise, you can tackle this issue quickly and successfully get back to work on your photo-editing or graphic design project.
Luckily for all those Photoshop pros out there who have encountered this problem parsing JPEG data complication, we have compiled some of the best solutions right here in this comprehensive blog. So let's jump right into it uncovering all tips & tricks in order to resolve any jpeg problem that could arise while opening or editing files via Adobe Photoshop.
What Causes this Error?
The main cause of this error is usually a corrupt image that has been opened in Photoshop. This can occur if the file is corrupted before being imported into Photoshop or if it becomes corrupt during the saving or editing process.
Additionally, an older version of Photoshop may not support certain file formats which can result in similar JPEG file errors being thrown by the program. More often than not though, it is simply a corrupted image file that needs to be either replaced or repaired before attempting to open it again in Photoshop.
How Do I Fix the Issue Photoshop 'Problem Parsing the JPEG Data'?
There are some simple steps that one can take to resolve this issue and get back to editing your images without any further problems. Let us take a look at what you need to do.
1. Check for Updates in Creative Cloud
The first step is to make sure that all of your Adobe Creative Cloud applications including Photoshop are up-to-date. This ensures that all of your programs are running with the latest features, bug fixes, and security updates. To do this, simply open Creative Cloud and click on the icon for Updates. From here, you can choose Photoshop & then click Update when prompted.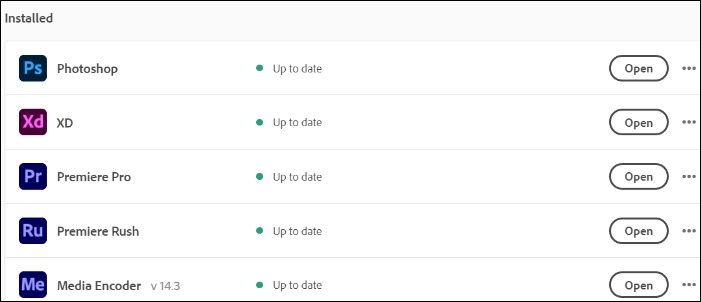 Once you've updated all of your Creative Cloud applications, reboot your computer and attempt to open the file again. If you're still receiving the same error message, move on to the next step.
2. Modify Windows Registry
Here we will explain how to change the Windows registry and fix this error once and for all. Before making any changes, it's important to remember that editing your Windows registry can be dangerous if done incorrectly. Be sure only to follow these steps if you are confident in your abilities or have a tech-savvy friend or professional who can assist you
In the Run Window, type "Regedit" & hit Enter. This program allows users to view, edit, and delete all their computer's registry entries.
Next, navigate through the following path: Computer\HKEY_CURRENT_USER\Software\Adobe\Photoshop\60.0 . Once there, add a DWORD file called "OverridePhysicalMemoryMB."
Access this file and in the dialog box that appears, enter any value between 4000 and 8000 (4000 if you have 4GB of RAM or more).
Be sure to select "hexadecimal" in base. Finally, click "OK" and exit before rebooting your system and opening any images with Adobe Photoshop again.
3. Use a Different Photo Editing Software
If you're encountering the 'Problem Parsing the JPEG Data' error in Photoshop, don't panic as this is a common problem that can be solved in seconds. While it's true that Photoshop is one of the industry standard programs for photo editing, if you're having corruption issues & other common JPEG file errors, there are other software packages available to try. Programs such as Adobe Lightroom, IrfanView, Gimp & Corel PaintShop Pro can all offer alternative solutions so your images can still be workable.
Each program has its own unique features for advanced photo editing functions, so expand your options by exploring these and other programs to find what suits your needs. In any case, having several compatible programs that you can rotate between when needed ensures that no matter what technical glitches might arise, you can maintain quality output with minimal disruption.
4. Access Your File with Paint
This error is relatively common, and it's usually caused by a corrupt or damaged JPEG file. But there's an easy methods to repair corrupt JPEG files. You only have to open the file in Microsoft Paint and then save it to a new location. Here are the step-by-step instructions on how to do just that:
Open Paint

The first step is to open Paint. You can do this by simply typing 'Paint' into your search bar and then tapping on the Paint application when it appears in the results.

Open Your JPEG File

Once Paint is open, click on the 'File' option at the top of the screen and then select 'Open.' This will bring up a new window where you can browse for your JPEG file. Select it and then click 'Open.'

Save Your JPEG File as a New Image

Now that your JPEG file is open in Paint, go to the 'File' option again and this time select 'Save as.' In the new window that appears, select 'JPEG picture' from the drop-down menu and choose a new location to save the file. Now click 'Save.' Open Adobe Photoshop and try opening your JPEG file again.
5. Fix with the Best Photo Repair Tool Online
As we know, this common issue Photoshop problem parsing JPEG data often arises when trying to process or open a damaged or corrupted photo. The top-quality tool, Kernel Photo Repair Software, designed specifically to fix this problem and repair corrupted photos from any format – JPEG, JPG, GIF, BMP, RIFF, TIF, RAF, PNG, NEF, MRW & more. Let's take a look at this powerful software.
What Does This Software Do?
It is an all-in-one image repair tool that can quickly and easily restore your corrupt images back to their original condition. It supports every Windows media image file format & runs on all the major Windows OS. It also supports all memory cards like SDHC SDXC, & memory sticks. Best of all, it's 100% safe and trustworthy.
How Does It Work?
Purchase and activating this software is easy. Simply add the corrupt or damaged image files with the browse option or the drag/drop feature. After adding files, you can review them before continuing. When you're ready to repair an image, add a secure location to save the repaired files. That's it! You now have access to fully restored images.
Closing Notes
All the above-mentioned methods are easy to follow and can be executed without having any professional assistance. However, we believe that the best method for troubleshooting the issue "Problem Parsing the JPEG Data" is to use the recommended tool Kernel Photo Repair . Not only is this software easy to use, but it will also ensure that your photos are completely safe during and after the repair process. So, why wait? Give it a try & see the difference yourself.
If you have got any further questions or concerns about this error, please don't hesitate to reach out to our team of experts for assistance.