Read time 5 minutes
Google Drive serves as a versatile cloud storage solution accessible to every Google user, and it extends its utility to businesses seeking secure data storage. It boasts a generous lack of restrictions on the types and quantities of files and folders one can save. Users enjoy complete autonomy over data accessibility, while G Suite users may receive authentication tailored to their usage levels, as determined by their administrators. Occasionally, users may encounter the frustrating "Access Denied" error on Google Drive, attributable to a variety of underlying factors.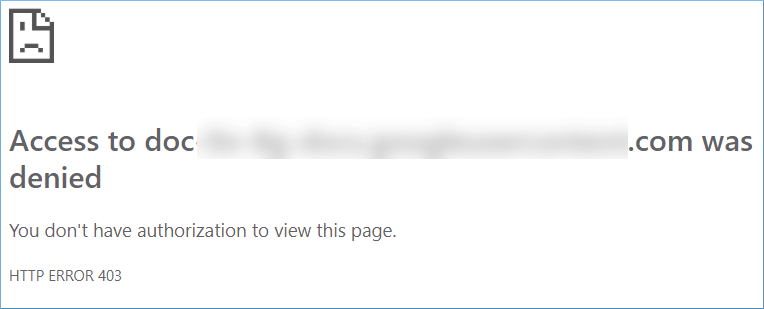 When utilizing Google Drive within a G Suite subscription, it is essential for the administrator to grant you the necessary permissions to access, open, and modify files stored on the platform. Here's a scenario in which a client poses a query to their Google Cloud service provider:
"I am attempting to access my Google Drive to download images I previously saved. However, I'm encountering a 403 error, which denies me access to the specific folder. It appears that I lack the necessary authorization to view this page, but it's worth noting that this issue only occurs on my laptop. Interestingly, I can access the same folder without any problems on my smartphone."
Fixer for Google Drive access denied error
If you find yourself experiencing the same issue, it's essential to read the entire article. It will equip you with valuable techniques to rectify the error and regain access to your files on Google Drive.
Contact the Service Administrator
If a user within Google Workspace encounters an "Access Denied" error, it indicates that they have not been granted the necessary permissions by the administrator. In this case, it is advisable to reach out to the administrator and request access authorization.
Clear the Caches and Cookies
When the cache and cookies accumulate and grow in size, they can significantly impact the performance of your web browser. This can lead to prolonged loading times for web pages, especially when dealing with content-heavy pages, and may even result in loading errors. If you encounter difficulties while trying to access Google Drive, it is advisable to clear your browser's entire cache and cookies to resolve these issues effectively.
Click three dots in the toolbar, then click Settings.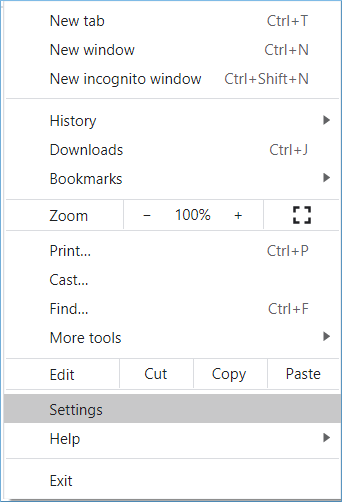 Under the Privacy and Security tab, click Clear Browsing Data.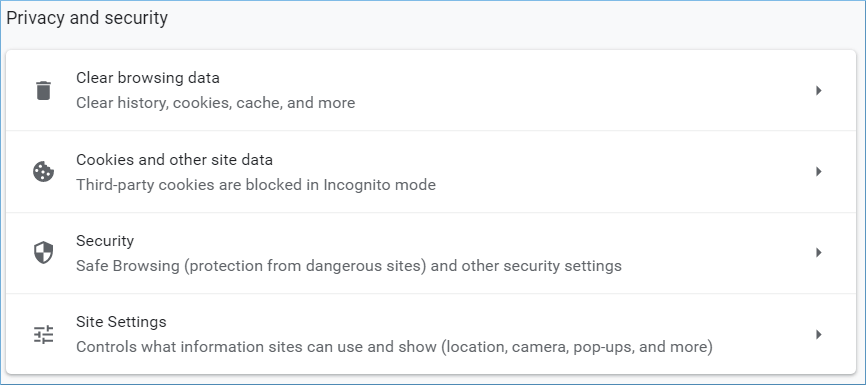 Select the Time range as All time and use the checkbox to select Browsing history, cookies, and other site data, Cached images, and files. Then click Clear data.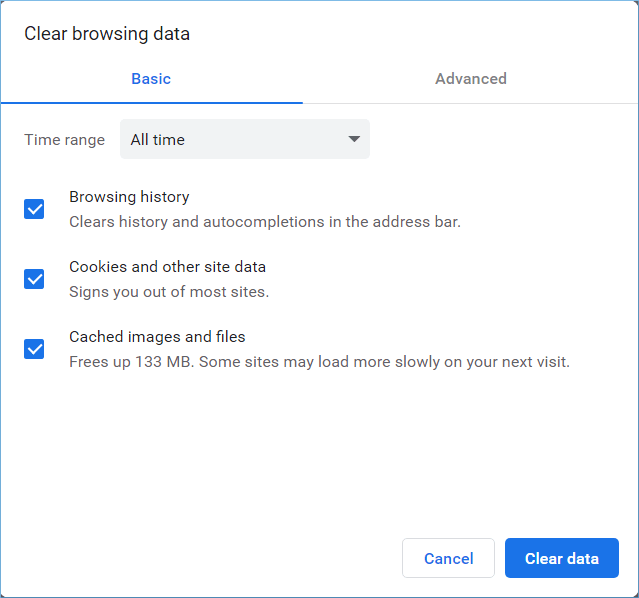 Disable Faulty Third-Party Extensions
Numerous third-party browser extensions cater to specific user needs, enabling them to perform various tasks seamlessly. However, it's important to note that certain third-party extensions have the potential to disrupt your browser's performance, causing it to lag or slow down. To resolve this issue, consider disabling these troublesome extensions before attempting to access Google Drive once more.
In the menu bar, click the three dots. Then choose More Tools and click Extensions.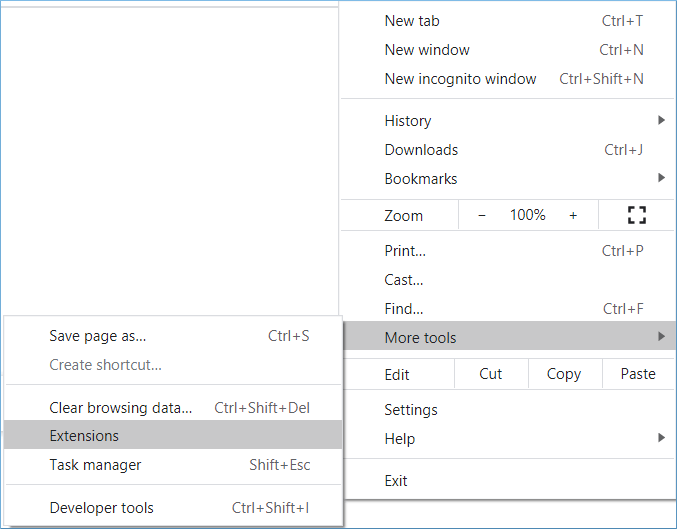 Please select all the extensions, then disable them one by one. After that, you can restart the web browser again to load Google Drive.
Sign Out From all the Google Accounts
If you find yourself frequently switching between multiple Google accounts to access various apps, you may encounter significant issues with Google Drive due to synchronization problems with permissions. To ensure smooth access, it is advisable to sign out of all your Google accounts and then log in using a single account when using Google Drive. This will help you avoid potential complications and ensure a seamless experience with the platform.
Use the Incognito Mode
Incognito mode safeguards the user's identity and can also be a useful tool for resolving access denied errors within Google Drive.
Click three dots in the menu bar and click Open Incognito Window.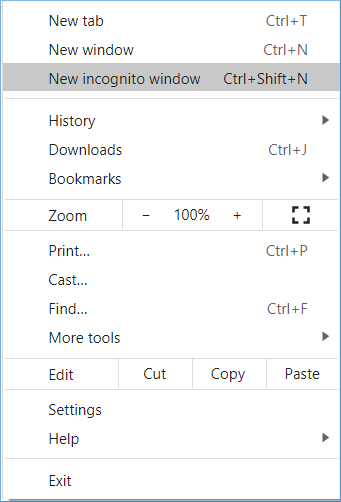 After opening a new window in Incognito mode, log in with a Google account and open the Drive.
Conclusion
The aforementioned methods provide effective solutions for resolving the Google Drive Access Denied issue, enabling you to regain access to your Google Drive files and folders. However, should the error persist even after implementing these solutions, it suggests that an external factor has compromised your account's security. It is possible that your account has been compromised by spyware, resulting in unauthorized changes to your credentials, or a malicious actor may have obstructed your ability to access your data. In such a scenario, it is important to prepare for the potential loss of valuable data stored within your Google Drive.
Introducing Kernel Google Drive Backup , a powerful software solution designed to safeguard your Google Drive data by creating secure offline backups on your computer. With this innovative tool at your disposal, you can proactively protect yourself from common Google Drive issues. In the event of any access errors or data disruptions, simply rely on the backup to swiftly restore your files to various Google accounts. Whether you need to preserve the entirety of your Google Drive data from a single or multiple G Suite accounts, this software is equipped to handle it all with ease.